POV: your money jiggle jiggles, and you want it to fold.
You've come to the right place.
Whether you're a full-time TikTok creator, or lip-syncs are your side hustle, we're going to cover some of the most popular ways creators currently make money off of the platform.
We've lined up 6 different ways you can make money on TikTok.
Want to jump straight to a specific money-making method? Click a link below!
Ready? Let's jump in!
Make Money From Your Videos
If you're wondering how to make money from your TikTok videos, there are a few ways to monetize your content both on and off of the platform.
Let's get real before we get going… some monetization methods pay more than others, and some are more reliable than others.
This is why most full-time content creators choose to build multiple streams of income.
The trick here is to build enough effective – AKA, worth your time – streams of income that you're bringing in a good amount of money, but to keep the number of these streams at a realistic and sustainable level.
This offers peace of mind that if one of your income sources experiences a hiccup, you know that you're still covered by all of your other revenue streams.
And, equally important: you can avoid the burn out that comes from juggling too many sources of income.
Directly monetizing your videos is one of the core streams of income for creators. So, how can you go about making money from your TikTok content?
Let's get into the different ways you can directly monetize your TikTok videos…
1. Get Paid to Post (Sorta): The TikTok Creator Fund
TikTok's Creator Fund is the platform's solution to helping support creators such as yourself.
But, their approach has been super controversial (IYKYK).
Unlike YouTube's revenue-sharing model, this fund is made up of a single pool of money that is split between all creators.
Like, all of them… yeah, we're confused too.
Longtime creator (and absolute TikTok treasure), Hank Green, addressed the elephant on the FYP when he explained exactly why this approach 'sucks'.
In short, it's a flawed system that only pays out 2-4 cents per 1,000 views, and that payout is on track to get smaller as more creators join the platform.
Currently it takes a million views to make between $20 and $40, which means that if you received 1 million views every single day, at the end of a full month you would only make between $600 and $1,200.
Having to compete with trending content and churn out videos that consistently perform well can feel like a never ending battle, especially when you consider that you'll be leaning on TikTok's notoriously unreliable algorithm for visibility.
A lot of creators have pointed to this as the reason they experience burn out, so remember to set realistic goals and balance this stream of income with ones that are less demanding on your time and mental health.
Now that we know what to expect, let's get into how to join TikTok's Creator Fund…
How To Join the TikTok Creator Fund
If you'd rather jump to the next income option, click here!
To be eligible for TikTok's Creator Fund, you'll need to…
Be 18 years old or older.
Be located in the US, UK, France, Germany, Spain or Italy.
Have at least 10,000 followers.
Have received at least 100,000 views in the last 30 days.
If you meet all of the eligibility requirements, you can get started by signing up.
To do this, you'll need to have a Pro TikTok account.
You can then enable the Creator Fund in your TikTok settings, and submit your application for approval.
If you meet all of the requirements, TikTok should then approve your application, and you'll be ready to start making money directly from your videos.
You'll need $10 or more in your earnings balance in order to cash out, at which point you can withdraw your earnings to your choice of platform, such as PayPal.
This is one way to make money directly from your videos.
But, TikTok is known to take the 'fun' out of 'fund' at the same rate they take down videos for no reason.
Yeah. We said it.
So, let's look at another way of making money on the TikTok app…
2. Earn Bonus Money: Virtual Gifts
What's a better feeling than when your followers hype you up in the comments of your TikToks?
When they send Gifts to spice up the hype.
If you're eligible, then TikTok allows you to receive Video Gifts as well as LIVE Gifts from your viewers.
These are virtual gifts that TikTok users can purchase with the in-app currency of coins. The users who view your videos or LIVE streams are then able to give these gifts to you in the comments of your content.
You can then convert these gifts into diamonds, which in turn can be exchanged for real money.
As it stands, the monetary value of diamonds has not been confirmed by TikTok, so the amount of money you could earn from this method is…unclear.
We love a vague payout system!
Much like any donations or tips that creators receive, it's hard to predict and control how much money you can make from gifts.
The most you can do is remind your viewers that they're able to send you gifts, which can be kinda awkward.
With all that being said, let's jump into how you can make money with virtual gifts.
How to Get Started With Virtual Gifts
Before you opt in to receive Gifts, you'll first have to confirm your eligibility by meeting the set requirements. According to TikTok, you'll need…
To be at least 18 years old.
An account that is at least 30 days old.
At least 100,000 followers.
To have published a video within the 30 days before you opt in.
To have not violated TikTok's Community Guidelines repeatedly.
If you do meet all of these requirements, you can then opt in to receive Gifts by enabling both Video Gifts and LIVE gifts in your TikTok settings.
That's a wrap on Gifts. (We make ourselves laugh).

Now let's look at another way to monetize your videos.
3. Take It Into Your Own Hands: A Membership Site
Like all social media platforms, there are downsides when it comes to relying on TikTok to monetize your content.
Namely, algorithms. Yes, besties, we're looking at you.
So, what are the alternative options?
One of the most popular ways to make money as a creator is starting a membership site.
They're the ideal monetization option for creators, since they allow you to…
build a predictable monthly income
monetize your videos and livestreams
create content independent from an algorithm
provide your fans with exclusive access to you and your content
… and more. Looking for a platform that checks all of the boxes?
Enter, Uscreen.
If you're looking to create content at a much more sustainable pace without having to compete for viewer attention, and whilst earning a lot more money from your videos, then it sounds like a membership site would be right up your alley.
While it can take tens – or even hundreds – of thousands of followers to start earning good money directly from TikTok, it only takes around 500 engaged followers to build a healthy income with a membership site.
And the best part? Your videos stay up, unless you decide to take them down.
How to Get Started With a Membership Site
Interested in setting up your own membership site? Here's what you'll need to do to get started:
Work out if you're ready to launch a membership site.
Select the right video hosting platform for you.
Plan and create your video content.
Customize your membership site.
Set up your marketing tools.
Select a pricing structure.
Launch your membership site.
Use TikTok to promote your membership site.
4. Triple Down on Your Content: YouTube Shorts & Instagram Reels
It can take a good chunk of time to film and edit the perfect video, so the idea of only posting it on one platform…
In this economy?
By reposting your TikTok to both YouTube Shorts and Instagram Reels, you stand to grow your audience and earn money on 3 different platforms, with only one piece of content.
YouTube Shorts and Instagram Reels are similar to TikTok in the sense that their monetization options are very limited and equally controversial.
That being said, three limited options are better than one!
How to Get Started With YouTube Shorts
In order to get started with earning money from YouTube Shorts, you'll need to…
Have a YouTube channel.
Have uploaded a Short within the last 180 days.
Align your content with YouTube's community guidelines.
Have your videos appear to be original content – in other words, no TikTok or Instagram watermarks.
If you meet all of these eligibility criteria, then you're ready to roll.
Just keep in mind that the cashing out process can be a bit complicated.
If you'd like to learn more about that, as well as the other ins and outs of earning money from YouTube Shorts, you can check out the article below.
How To Monetize YouTube Shorts & Make $10,000+ Per Month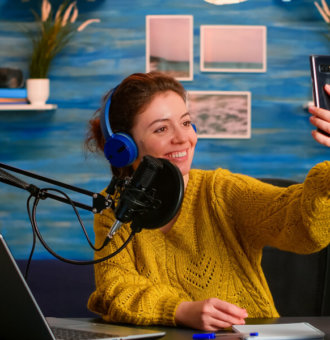 How to Get Started With Instagram Reels
Instagram Reels, much like YouTube Shorts, is the platform's response to the rising popularity of TikTok and short videos, making it the perfect place to repost your content to.
Here's how to start making money from Instagram Reels:
Get started with the Reels Play bonus within 30 days of it being available on your account.
Once started, you will have 30 days to earn the bonus.
Choose as many Instagram Reels as you would like for your bonus payout during the 30 day period.
Select a Reel for the bonus by choosing "Reels Play Bonus" from the Bonuses page before you publish your Reel.
You'll earn money based on how your Reel performs, but the amount you earn per play may not always stay consistent.
You'll be able to cash out on the 10th of each month, at which point you'll receive an invoice for the previous month's earnings.
Keep in mind that you'll only be able to cash out if you've made $100 or more within that 30 day period.
Moving on…
Make Money From Your Brand
Now that we've gone through a few options for making money from your content, let's look at another way content creators choose to earn an income: by monetizing their personal brands.
As a creator, your personal brand is the authority and following that you've built within your niche.
For example, if your content revolves around makeup, skincare, and the like, then you'd be considered a beauty influencer and creator.
In this case, brands within the beauty industry will seek you out for a bit of influencer marketing, which usually involves a sponsorship or brand deal to incorporate into your content.
On top of that, you'll be able to leverage the trust that you've built up with your followers to create and sell your own products within that niche.
A strong personal brand can open up a lot of opportunities for you, enabling you to work with the brands – and on the projects – of your choice, all while enjoying a bigger payday.
Let's go over a few different ways that you can monetize your brand…
5. Embrace Your Inner Influencer: Sponsorships + Brand Deals
Unless you've been living under a rock – a TikRock, if you will – you're already familiar with how popular TikTok sponsorships and brand deals are on the platform.
Across all platforms and social networks, 31% of creators have said that most of their income comes from these sponsorships, partnerships, and deals.
TikTok stars like Addison Rae and Charli D'amelio are often used as examples of success stories for this stream of revenue, bringing in millions of dollars through brand deals alone.
Of course, with tens of millions of TikTok followers, their earning potential is extremely high.
However, these opportunities to take part in influencer campaigns can be profitable for smaller creators and, better yet, they're highly accessible even for micro-influencers.
This is thanks to brands valuing authenticity and engagement over the number of followers that TikTok influencers have, or the number of video views that they receive.
With countless brands to collaborate with, partnerships, sponsorships, and brand deals are a great way to supplement the earnings you receive from your content.
However, the process to arrange, film and publish a sponsored video can span a few weeks and even months, depending on which brands you work with.
This just means that you could be waiting a while before payday arrives.
Besides payment frequency, the other factor that will vary for each collaboration is the amount of money you make.
This means that it's hard to turn these into a reliable revenue stream, unless you're able to stack those deals back-to-back.
Even then, too many sponsored posts can negatively affect your personal brand and engagement rates, thereby jeopardizing the performance of your future content.
In short, its a balancing act.
With all of these pros and cons in mind, let's get into the how-to…
How to Get Started With Brand Deals
The first step in landing a brand deal or sponsorship is finding a brand to collaborate with.
There are a few different ways to do this. You could…
Join the TikTok Creator Marketplace
Keep an eye out for brands who sponsor other creators in your niche
Approach brands you already love as an IRL consumer
Once you have a brand in mind, you can prepare to pitch yourself to them.
This doesn't have to be a super formal process – in fact, you can reach out to the brand via a DM or a short email.
To better your chances of landing those sponsored hashtags under your vids, we recommend that you have the stats for your TikTok profile at the ready (including your engagement rates and growth rate), and make a case for why you'd be a good fit for a collaboration.
If it's a brand you really want to work with, you could go the extra mile and pitch an idea for the sponsored content.
If you'd rather have somebody else handle the process, you could always opt to work with an influencer agency, who are pros at connecting creators, bloggers and influencers with both big and small businesses.
Now that we've covered promoting other brands' products, let's chat about promoting your own products.
6. Embrace Capitalism: Sell Merchandise + Products
Designing and selling merchandise is a staple for a lot of creators when it comes to making money online.
As a creator, you can either choose to sell merch with your personal branding on it, or you can opt to design and sell products under a different brand.
Either way, this can be a great and reliable way to make money if you have a number of superfans who want to go the extra mile to support you.
Better yet, there are solutions out there that do all the heavy lifting!
How to Get Started With Merchandise on TikTok
The first step in the process is to decide what kind of products you're interested in selling.
These could be…
Apparel such as hoodies.
Stationery such as notebooks.
Miscellaneous items such as mugs.
The second step would be to design one or more graphics that will be featured on your chosen products.
If you've got a creative eye, then you could design these yourself. Otherwise, you could pay an illustrator a once-off fee to design these graphics.
The third step would be to set up a way to produce your merch and fulfil your orders.
If you opt to use a print-on-demand service – which is the simplest way to produce and sell your merch – then here's what you can expect from the process:
You'll upload your design(s) to their site.
The service will generate mock-ups that look like real product shots.
You'll determine the price for each product.
The service will print the merch and send it out each time customers place an order.
You can then use TikTok to promote your products.
If you're interested in learning more about creating and selling merchandise, you can read through this article.
Wrapping This Up…
Well, besties, there you have it.
We've covered 6 different ways to monetize your TikTok account.
Need a recap?
Here are the different ways you can make money on TikTok…
Join the TikTok Creator Fund

Get paid for views you receive on your TikTok videos.

Enable Virtual Gifts

Receive donations from your viewers and loyal fans.

Create a membership site

Build a reliable income independent from an algorithm.

Post videos to YouTube Shorts and Instagram Reels

Repost your TikTok videos to YouTube Shorts and Instagram Reels to get paid for the views they receive.

Land brand deals and sponsorships

Collaborate with brands and get paid for sponsored content.

Sell merchandise and products

Design and sell your own merchandise and products through a print-on-demand service.