There's nothing worse than working somewhere that expects you to do something but won't enable you to do it…
It's like asking a dog walker to walk your dog without a leash…
Or asking a tailor to adjust your suit without giving your exact measurements…
It's also like asking anyone to complete a task without properly training them on how to do it.
Whether it comes in a one-on-one training format or full-fledged training sessions, employees always need trainings and refreshers on how to best perform their jobs and contribute to achieving corporate goals. Receiving continuous education also means they're always on the cutting edge of industry developments.
This blog post will take you through the 7 different types of employee training programs that are necessary for every company to deliver, and that can be hosted online.
Why host employee trainings online, you say? Well, because that way you get to…
Save time and money, since no one needs to be scheduled to give the trainings at different time slots with every new update or batch of new hires
Guarantee informational consistency across all levels, so you can rest assured that everyone gets the same information and training
Train multiple locations at various times at no extra cost
Digitally track and assess training completion – sign up sheets are so outdated!
Provide employees with easy access to information, reducing uncertainty, misinformation and error.
Later on, this post will show you how to host employee trainings online. But first, here are 7 types of online employee trainings:
1. Orientation
Orientation is the most common type of employee training. It's a one-time event formally welcoming and introducing new hires to your company within their first week on the job. This training tends to be relevant to all company-wide roles and departments.
Orientation trainings are usually prepared by HR on big-picture topics such as:
Company mission, vision, and values
Corporate culture
Organizational structure and leadership team intro
Mandatory new-hire paperwork
Overview of benefit plans
Administrative procedures (computer logins, extension, email setups, etc.)
Key corporate policies
2. On-boarding Training
Contrary to a very common misconception, orientation and onboarding are actually different types of employee trainings.
While orientation training is a one-time session with a checklist-style agenda delivered to everyone in the company, onboarding training is a series of department-specific sessions that take place over a longer period of time. It is strategically created with the goal of enabling new employees to be as successful as they can be in their new roles in the shortest period of time.
Onboarding trainings ideally start on the first day of employment and may carry on throughout the first year as needed. It is prepared by department leaders with the focus of reaching departmental goals and connecting them with overall company objectives. Topics should, therefore, address employee needs and provide them with easy access to information and skills that they need to do their jobs efficiently and maximize employee engagement.
A holistic onboarding training program should focus on more than the technical aspects of a job. It should also offer education on ways to stay engaged and productive at work. A good example of such content is Mindfresh TV, a Uscreen video website that teaches modern mindfulness at work.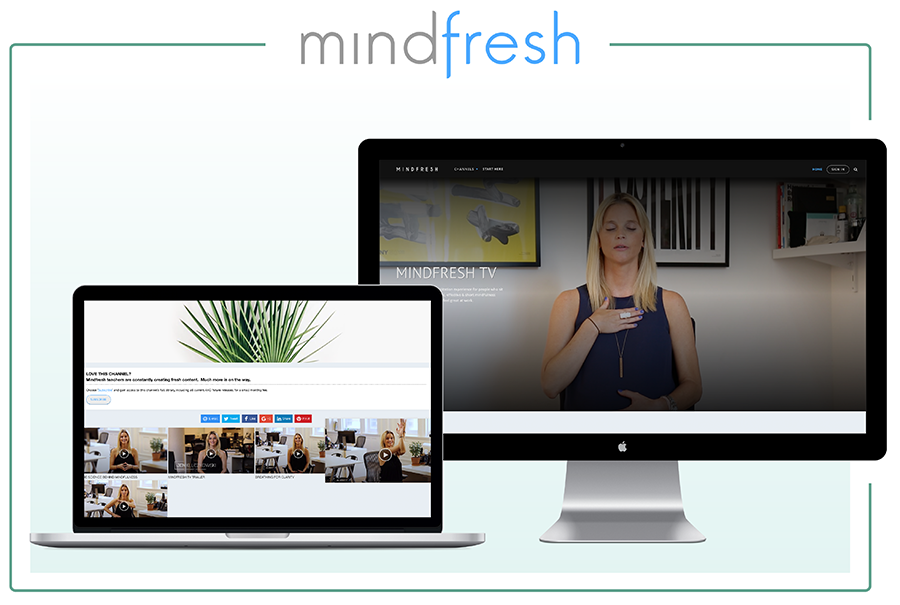 Through 5 minute online sessions, Mindfresh videos teach anyone who works at a desk to boost body posture, decrease stress levels and increase productivity at work. This type of training is a great educational component to add to your company's employee onboarding training.
Effective and successful onboarding trainings gradually bring new employees up to speed much quicker than if left to fend for themselves. An effectively executed onboarding training will also free up a lot of leadership time because most answers to questions would be available within the training.
3. Technical Skills Development Training
No matter what technical level your employees are at, there is always room for improvement. Technical (hard) skills include the know-how of doing things like data analysis, content writing, social media management, coding, programming, etc.
Technical skills training is a fundamental employee education component because it's the main way your employees will know how to technically do their jobs right. And for those who already know how to do their jobs, we guarantee they still have more to learn. Employees need to engage in ongoing learning on a regular basis to stay up-to-date with the latest developments.
MTD Training Group has great technical skills development training content that can serve as inspiration for your training content. MTD  is a training center that uses Uscreen to provide a full range of blended learning solutions on sales and management skills development topics, including videos, podcasts, e-learning and online support solutions.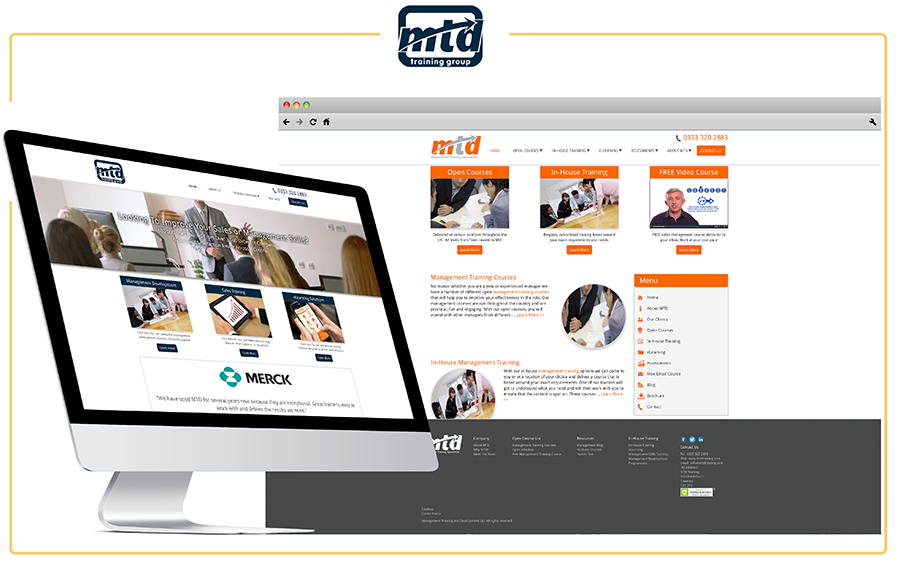 Technical skills development programs can be included in the onboard training program or can be delivered to any existing employees who can use a little more development. There is always something new to learn.
4. Soft skills development training
How your employees act is just as important and what they know – that's why soft skills are so essential for growth. Soft skills (such as communication and time management) are personal attributes that enable employees to interact effectively and harmoniously with other people in the workplace, including co-workers, management, and customers.
Studied have actually shown that a gap in basic soft skills among company employees affects company success and increases turnover rates.
Soft skills trainings are useful for new and existing employees of all levels and are an extremely effective way to build an efficient, respectful and collaborative culture – ultimately affecting the bottom line.
Some topics to consider covering in your soft skills training include:
Communication skills
Presentation skills
Problem-solving skills
Conflict resolution
Leadership skills
Emotional Intelligence
Time management
Ethics
Teamwork
Adaptability
5. Products and services training
Product trainings can either be a part of onboarding for newcomers or can be available for any employees who need refreshers on the products and services the organization offers. This type of training can also be used to educate staff on newly introduced products, services or features so they are always up to date.
6. Mandatory training
Depending on where your company is located and the industry it operates in, certain employee preparedness and training regulations may apply.
For instance, public-sector employees are often required to take occupational health and safety trainings and refreshers. Establishments with liquor licenses need their server employees to be alcohol-safety certified. And a few state laws require both public and private companies to deliver sexual harassment trainings to employees.
Governments will often provide these trainings themselves, and since it's 2017, they usually exist online in the form of slides and videos. With online access to these trainings, you can integrate them into your online employee training website to consolidate all required training in one centralized hub.
7. eLearning
Tuition reimbursement
If you're looking for a long-term solution to engage your employees, investing in their professional development beyond the online courses you offer is the way to do it.
Employees who feel their company invests in them are more engaged and happier than their counterparts. This level of engagement works two-fold for your company as both an employee retention strategy and a professional development tool.
Tuition reimbursement is quickly becoming one of the most popular new programs for employee development. These programs allocate an annual stipend for employees to pursue things like advanced degrees, continued training sessions, conferences, and more. It also encourages your employees to pursue their own personal development and in turn, they bring these skills back with them to the job.
Pro tip: By integrating QR Codes into your online employee training program, you can make it more easily accessible and interactive. With Beaconstac's QR Code Creator, you can create QR Codes that provide quick training access and help you analyze the success of your program.
Hosting your company's employee training online
With 7 different types of employee training programs that your company needs to deliver, hosting your training portal online is the easiest and most cost-effective way to do it. Whether you decide to host all your trainings online or start off with just a few, Uscreen is the platform that can serve you best.
Uscreen is a video streaming platform that allows you all the flexibility and none of the hassle of building a video website. Uscreen provides the ultimate personalized video-distribution platform with a login wall, offering your company the opportunity to host its own customized training portal to populate with films and videos, case studies, planned readings and quizzes to bring your employees up to speed.