If you want to make money with your videos online, you need to step up your production game.

In today's highly competitive video-focused world, the best video wins! And, a sure-fire way to improve your videos is to invest in quality video production equipment.
Video Production Equipment
Here's a checklist of 12 pieces of video production equipment that you can use to get professional-quality video:
1. Camera
If you're making a video, you need a good camera. And if you've done any reading about video production tools or videography, you know that there are a lot of opinions out there.
We'll start with the basics. You can definitely use your smartphone camera for filming. It won't get you the same level of quality as a professional-level full-frame mirrorless video camera. But it's more accessible, and the video quality improves all the time.
Many creators and filmmakers who monetize videos online use DSLRs and mirrorless cameras, and the quality is great. Most of these cameras are capable of shooting in 4K. Some can record videos in 6K and even 8K. But what it really comes down to is the frame rates of the camera. Can it shoot high-frame-rate (120 fps for example) in 4K?
Let's go over some of the best cameras you can buy in 2021 to level up your video production gear:
For a mid-range DSLR (like the Canon EOS M50), plan on spending in the $600 range—though you can often find great deals on Craigslist.
Canon M50 Mark II: The Best Beginner-Friendly Camera
Canon M50 Mark II is simply the best beginner-friendly mirrorless camera out there. If you're planning on spending less than $700 for the camera and the lens, this camera offers the best value for money.
Released in November 2020, Canon M50 Mark II can record full HD High-frame rate (120p) videos with Dual Pixel autofocus and tops out at 4K/24p with a 1.5x crop.
Buying a Canon camera allows you to leverage their massive catalog of quality lenses. It's hard to go wrong with Canon lenses as they can ultimately make a big difference in the final image you capture.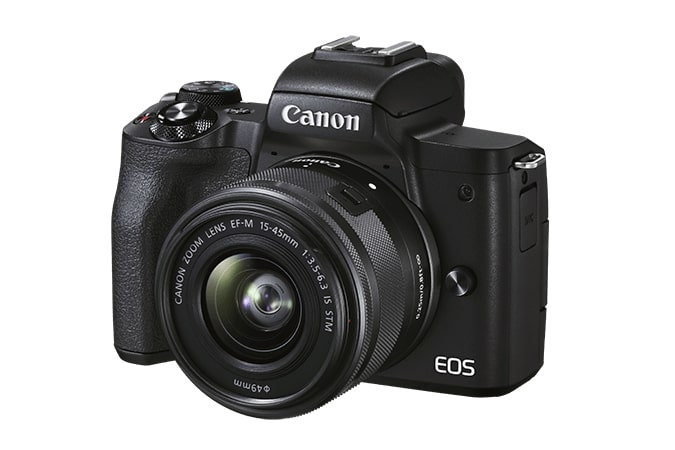 If you do go with a DSLR or mirrorless camera, it's especially important to get a tripod and an external mic. We'll talk about those in a moment.
Sony A7III: The Best All-Round Professional Video Camera
For even better quality and more in-camera features, you'll want to invest in a more advanced mirrorless video camera.
What will you get with this camera?
Better image stabilization, better focus during zooms, and improved sound pickup, for a start.
A full-frame mirrorless camera that captures 4K, high frame rate videos, better in-body image stabilization, and improved autofocus, for a start. You can get it with a lens for under $2000 (which is fantastic).
Sony A7III is a very capable mirrorless camera and a great all-round choice for all video creators. The camera can shoot 4K with a full-frame 24MP sensor which means that when it comes to editing the footage, you can crop in without any loss in quality. This allows you to create seamless pattern interrupts to keep your audience engaged for longer.
And it doesn't stop there. Sony offers some of the best, top-of-the-line full-frame lenses, enabling you to produce amazing images. But even if you don't want to spend a ton on lenses there are affordable options that produce great results including the Tamron 28-75mm F2.8 or the Sigma 16mm F1.4
Of course, you'll pay more for that quality. The Sony A7III, a great all-rounder, will cost you about $1,700.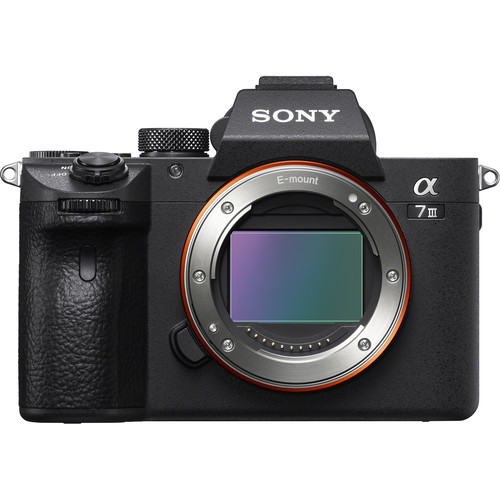 But if you're thinking seriously about making money with your videos, a video camera is a must-have video production and filmmaking tool.
Sony A7SIII: The Best Mirrorless Video Camera
Looking for an even better camera that can take your image quality from amazing to breathtaking?
Sony A7SIII is Sony's best mirrorless video camera that you can buy.
This camera is capable of shooting full-frame 4K videos at 120 frames per second.
Although, with that quality and specs comes massive file sizes which require a special, proprietary card from Sony.
This is a professional camera. It's a super high-quality and versatile mirrorless camera that can capture amazing images, but this can be overkill for most creators.
You need to be prepared to invest. Sony A7SIII starts at $3500 (without a lens).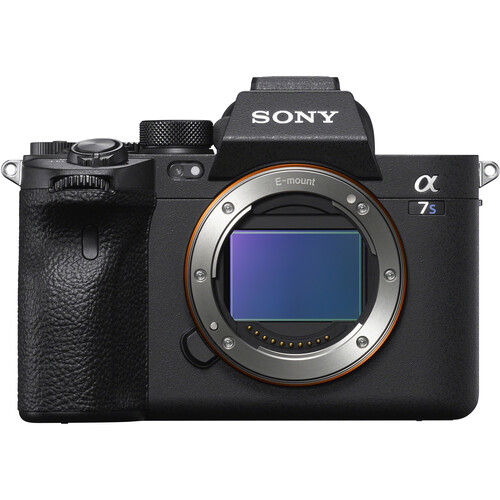 If you decided to invest $3,500 in your video production equipment and buy this camera, make sure you also set aside at least $1,000 to $5,000 for quality lenses that can help you get the most out of your camera.
(We put together a list of the best cameras for YouTube in 2021. If you're looking for other options, check it out!)
2. Highly portable camera
If you already have a DSLR or a mirrorless video camera, why do you need another camera?
Because you never know when inspiration or opportunity will strike. Video from your smartphone or a compact camera can be great for marketing, documentation, and lots of other things.
If you're all-in on video, you should be able to capture it at any time. And having a phone or small camera with solid video-recording capabilities lets you capture, edit, and upload your video in a matter of minutes.
Fortunately, most phones can already take pretty good video. You might get better results from a compact action camera, though.
Editing is where a phone will serve you better than a compact camera; there are plenty of apps that let you perform basic edits before you upload your videos to improve the viewing experience.
But if you want to be able to capture quality-consistent videos at any time and shoot vlogs and videos on the go, a portable camera can come in handy.
GoPro HERO9: The Best Compact Camera
GoPro Hero9 is a super-compact, reliable action camera that allows you to capture 5K 30 frames per second videos. GoPro cameras have a wide range of accessories that allow you to unleash your creativity and capture amazing videos.
You can also use the GoPro Hero9 as a webcam and for live video streaming.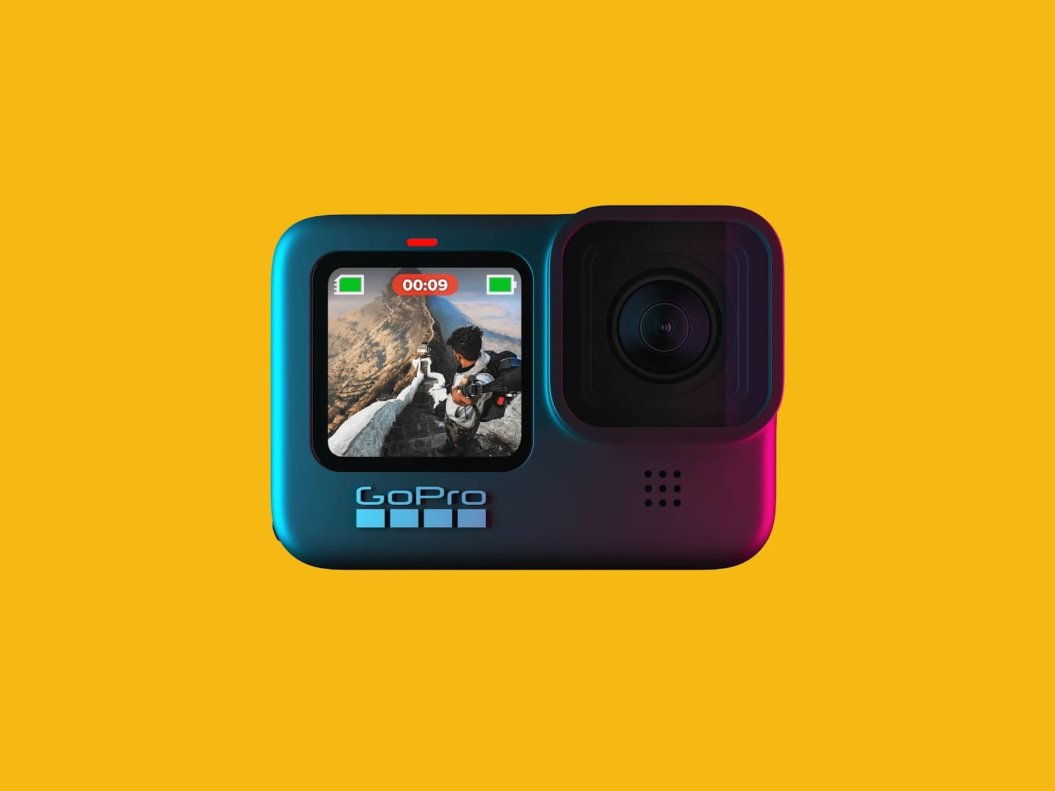 Insta360 Go2: The Most Innovative Compact Camera
Another newcomer to this space is the Insta360 Go2.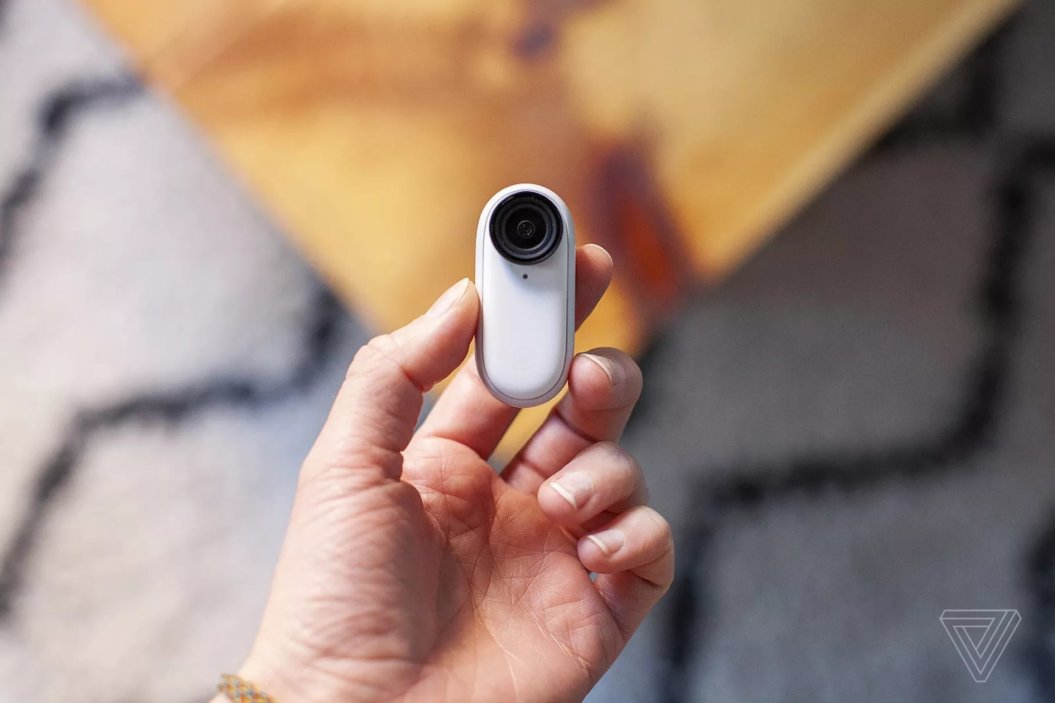 This unique camera is very small; it can easily slip into your pocket! Although the video quality is not quite as good as GoPro Hero 9, it's very good considering the size.
The camera offers some innovative features such as magnetic mounts, hands-free POV, 2K resolution, charging case, wireless remote, and horizon leveling.
It's also $150 cheaper than the GoPro.
Sony ZV-1: The Best Compact All-In-One Camera
The Sony ZV-1 is another portable, compact-form camera. It's more expensive at about $750, but the GoPro and Insta360 Go2 can also get expensive when you add accessories to them.
The ZV-1 is a fixed lens camera (you can't change the lens). It's a reliable camera that produces high-quality images and videos up to 4K 30 frames per second.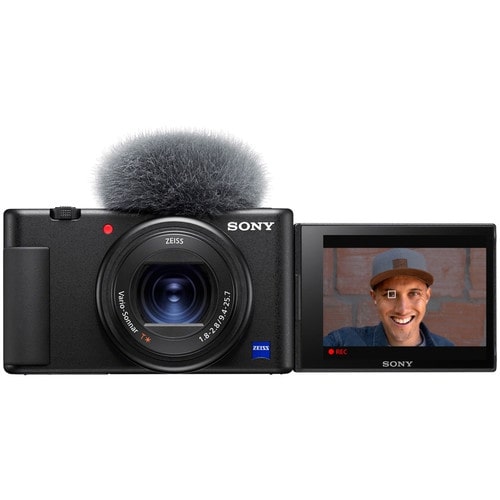 Sony ZV-1 is an amazing vlogging camera that can also be used for live streaming.
3. Tripod
No matter how good your camera's stabilization is, you need a tripod. Even small shakes can be visible in a video—especially if you're using a DSLR with a zoom lens.
A tripod turns even a basic camera into a much better video production tool. A tripod will seriously improve the video quality from any camera.
You might be surprised at the price of tripods when you start looking; there seems to be no upper limit to the cost. Most beginners will be fine with the most basic tripods, like the Switchpod, MeFOTO, Gorillapod, and Manfrotto.
SwitchPod: The Most Versatile Handheld Tripod
SwitchPod is lightweight, compact, versatile tripod that works with any camera, from phones to DSLRs.
It's a great option for vloggers and creators who shoot videos on the go.
It can save you a lot of time between shots allowing you to focus more on shooting and less on your gear.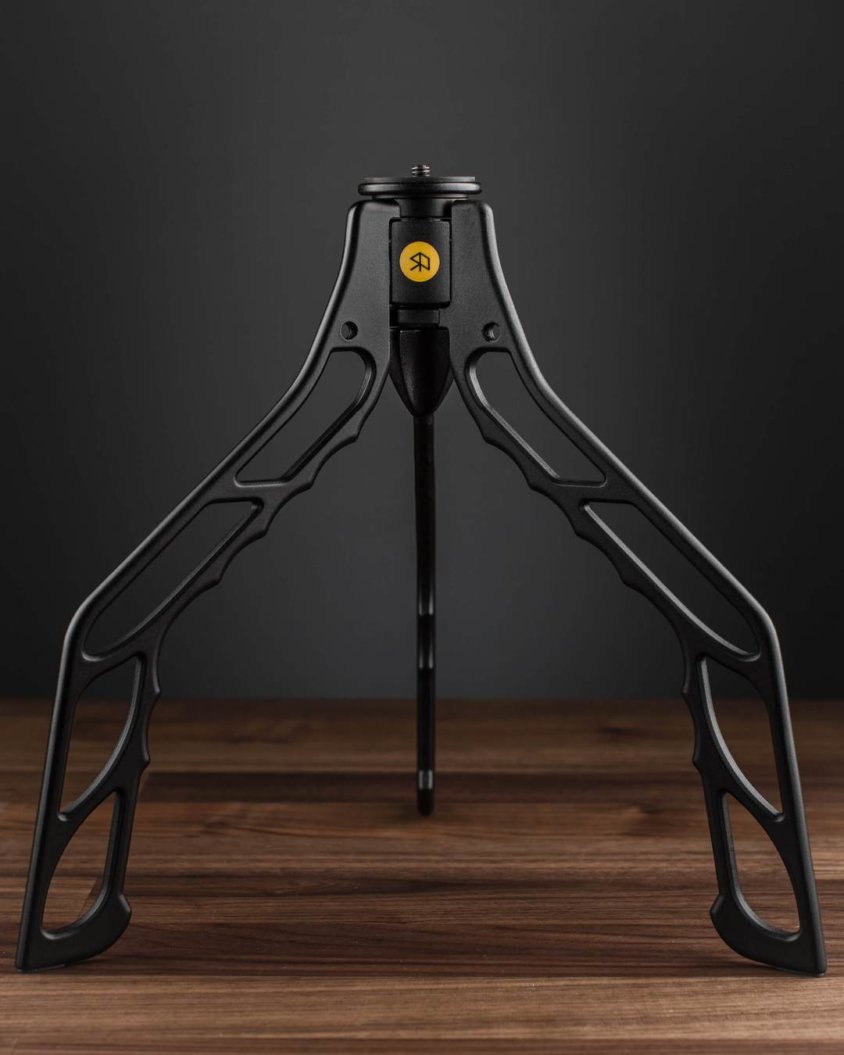 Use this exclusive link to buy the SwitchPod and get 5% off from your purchase.
Gorillapod: The Most Versatile Tripod
Joby is one of the reputable names for flexible tripods like the Gorillapod, which can be adjusted to fit a number of situations and even used to hang your camera for those hard-to-reach shots.
MeFoto BackPacker Classic: The Best All-Round Tripod
MeFoto BackPacker is a high-quality durable tripod under $130. It can be used as a tripod or a monopod and can be packed up in a tight form factor for traveling.
Stepping up to higher-end equipment will get you smoother panning, lighter weight, and increased portability.
No matter how still you think you can hold a camera, you need a tripod. It doesn't need to be the best one out there. But it's indispensable.
4. External microphone
While some video cameras, camcorders, phones have great audio pickups, they still leave much to be desired. And if you're using something smaller, the audio will likely be terrible. These devices aren't designed to capture high-quality sound.
External microphones significantly improve the quality of your audio. This is especially important when you're filming video lessons, courses, live streams, interviews, or anything else that contains speech.
Fortunately, you have some solid external mic options without breaking the bank.
Shotgun Microphones
These are great for studio recording where you're teaching or talking and not moving around much if at all. They're also fantastic for vlogging.
You can mount these microphones to the top of your camera and connect them directly to the camera audio input jack.
If you're going to use a shotgun mic on the go you'll want to get a windscreen also called a "deadcat" (ouch). Windscreens help a lot with wind noise and improving your audio quality on the go.
Rode VideoMic Pro+
This is a great option that can deliver high-quality audio and be used in multiple scenarios. Rode VideoMic Pro+ costs $299.
You can mount it on a boom pole, or on top of your camera and use it for vlogs or other videos on the go.
Rode VideoMic Go
This is another great shotgun microphone at only $100. It's a great option for beginners. It's a small and versatile microphone with great audio quality.
Lavalier Microphones
This is a small microphone that clips to a collar or lapel and provides high-quality sound pickup. It eliminates background noise and records clear voices.
If you're shooting workout videos or anything else where you might be moving around a lot then a lavalier microphone is probably the best option for you.
Rode Wireless Go
Rode Wireless Go is a versatile wireless lavalier mic that offers amazing quality audio and it won't break your bank.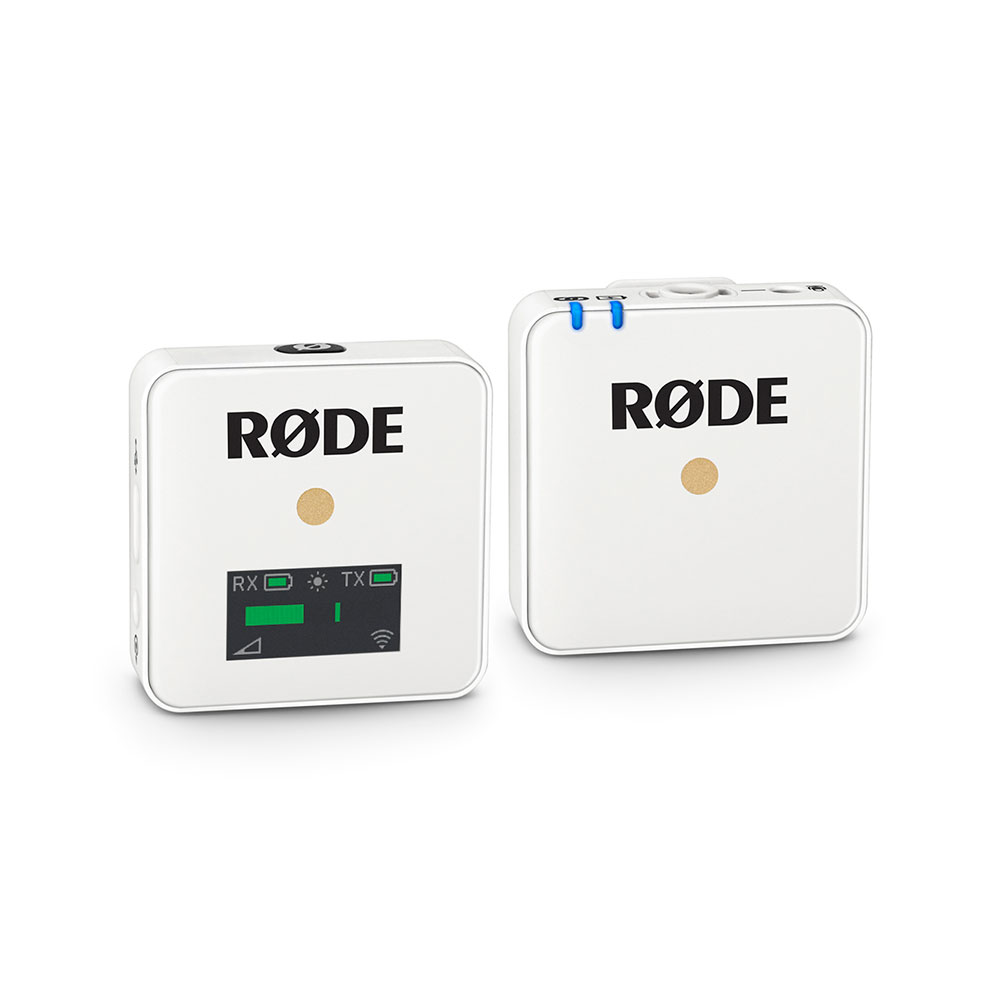 Rode HS2
If you're live streaming fitness classes or creating workout videos, you can buy a headset microphone like you'd have in a studio class workout so that you wouldn't have to worry about your microphone falling off or scratching against your clothing. The Rode HS2 is perfect for this.
It's important to think about the type of mic you need. Omni-directional microphones capture sound from every direction, while shotgun and directional mics focus sound capture on a specific direction. The best choice for you depends on exactly what you're recording.
If you have a small studio, it may also be beneficial to add sound dampening materials to minimize background echo and noise. You can use packing/moving blankets and hang them in your video studio behind the camera. These are thick blankets that are relatively inexpensive and help deaden the audio in the studio so there's not much reverb.
5. Lighting
Good lighting makes a huge difference in the final quality of your video. If you've ever seen a video where an interviewee is poorly lit, you know that it's distracting.
Getting your lighting right is not easy. You need to consider different types of light, foreground and background lighting, shadows, and equipment.
And that equipment can get expensive. If you're just getting started, you can use a reflector to take advantage of ambient light. It's just a matter of getting it set up to properly reflect the light. (You'll also need someone to hold it unless you get a reflector holder as well.)
An entry-level reflector is an affordable way to start lighting your videos better. You can get a 5-in-1 reflector with translucent, white, black, gold, and silver surfaces.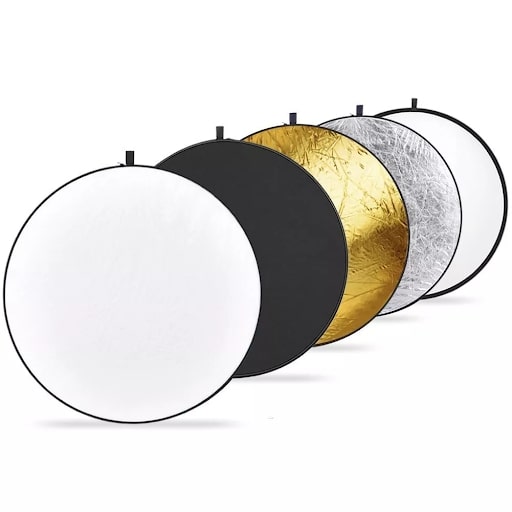 Neewer 3-Pack 2.4G LED Softbox Lighting Kit
If you want to step up to a more versatile and powerful lighting solution, you can use a Neewer 3-point lighting kit for less than $300.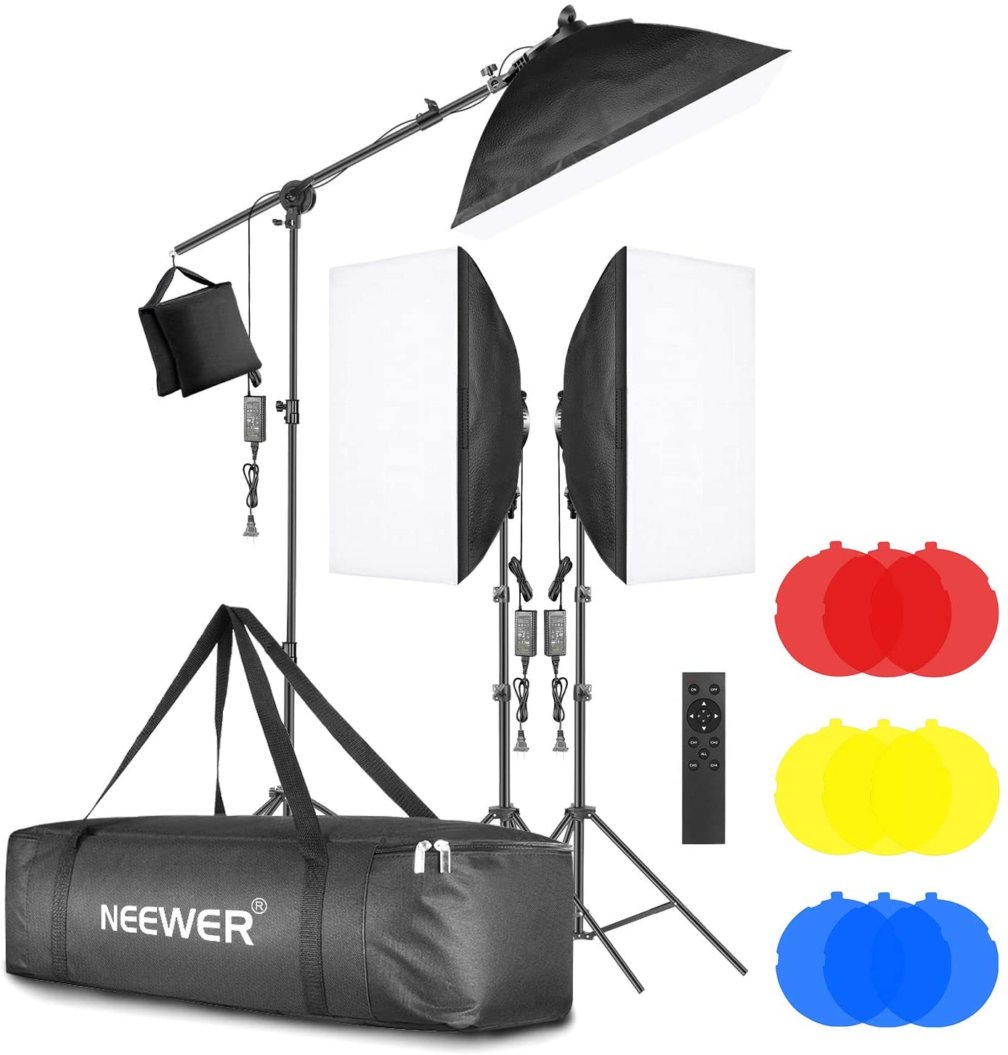 This is a great option for beginners. It's affordable and this kit offers you 3 dimmable LED lights. It comes with softboxes which are amazing for softening your lighting and making it much more aesthetically pleasing. These are large cloth boxes that cover bright bulbs to give you a soft fill light.
The kit also comes with light stands, a remote control, color inserts, and a carrying case. That's a great deal and is a good place to start.
GVM 3-Point Light Kit With RGB LEDs
GVM makes great lights that are compact and versatile. For less than $400, this particular setup includes 3 lights and a carrying case. The lights are dimmable LEDs and they have RBG functionality so you can change the color of the lights and add a nice flair to your videos.
They also offer softboxes for their lights which I'd recommend as an add-on to help soften your lighting as these lights can be a bit harsh without them.
Aputure Light Dome SE
Aputure makes premier quality lights that are the standard of the industry. These are used by professionals and YouTubers alike as they offer some of the best quality lights.
The premium price can be a bit off putting for some. One light could run you $1000, but you're investing in high-quality equipment that can drastically improve your video production.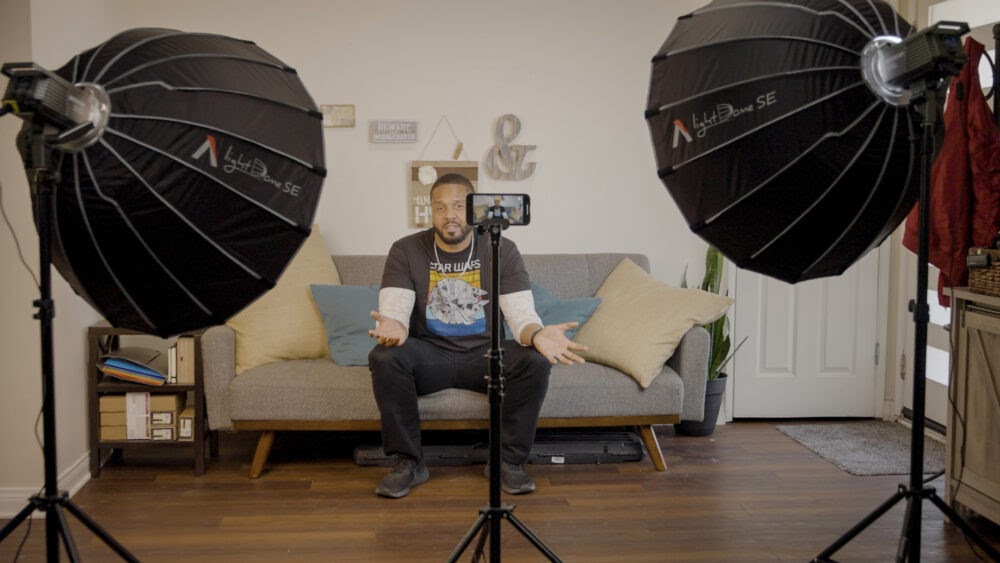 No matter how you choose to light your video, make sure that the lighting doesn't create harsh shadows or bright glares. It makes a huge difference.
6. Gimbal
A gimbal is like a stabilizer for your camera. There are many different types and sizes; you can find gimbals for cameras as small as your iPhone and as big as a professional-level video camera.
By using pivots and weights, a gimbal stabilizes your shot, which is especially important when you're moving. When your camera is still, a tripod will work. If you're moving around, you'll need a gimbal.
There are lots of different models, and they vary in features and price.
Let's quickly go through some of the best gimbals you can add to your video production gear:
DJI Osmo Mobile 4
DJI Osmo offers amazing stabilization for smartphones and smartphone videos. With its super-compact form factor it's both easy to carry and use. At $150 it's one of the more affordable gimbals that offers great ROI.
Moza Air 2
MOZA Air 2 is a motorized gimbal that can steady cameras weighing up to 9 lbs (4.2kg).
At $600, it's versatile and comes with a carrying case and focus system
DJI RS 2
With a monocoque carbon fiber construction, DJI RS 2 is a light-weight gimbal that can support a payload up to 9 pounds.
At $850, this is a professional mounting option for creators looking to level up their shots.
Beyond this the gear gets more complex and expensive.
Generally, the more expensive the gimbal, the lighter and more stable it will be. How much you should spend depends on how often you plan on moving your camera while shooting video.
If the vast majority of your shots are going to be stationary, you don't need to worry too much about it. If you plan on making a lot of moving videos, it's worth spending the money. The increase in quality will be notable.
Also, make sure to get a gimbal that will work with your camera. There are multiple attachment mechanisms, and most of them are pretty universal. But you should always double-check.
7. Editing/Production Software
We've talked in detail about beginner video editing software in the past. Suffice to say here that it's absolutely necessary. With some basic editing skills, your video quality will go way up.
You don't even need to get into advanced techniques like color correcting or complicated cuts. Just editing out your vocal pauses and inserting some text is enough to take your video from amateurish to pro-quality.
Mastering editing and post-production software is a long process. But you can get started with just a few basic tutorials and you'll see an improvement in your video quality right away.
Here are some of the best editing software for creators at all levels:
iMovie
If you have a Mac computer to edit on, this software comes free with it. iMovie is simple to learn and easy to use. This is a great place to start for beginners.
Final Cut Pro
Final Cut Pro is a fantastic production software. It can be as simple or as complex as you want. You can use hotkeys to quickly fly around your editing timeline to make necessary adjustments. It costs $300 and is worth the investment.
DaVinci Resolve
DaVinci Resolve is one of the best editing tools available on both Mac, Windows, and Linux. The software offers pretty much all you need to create, organize, edit, and render your video project. You can use Resolve mostly for free or pay a one-time fee of $299 for Resolve Studio.
8. Video Editing Hardware
You can edit videos on almost any device. Most smartphones can download capable video-editing apps, and just about every computer can run one as well.
But if you're going to be doing a lot of video editing, you may want to consider upgrading your hardware. Many top videographers use Apple hardware for their video editing, but Windows PCs have caught up in graphics processing power, too.
The main thing to pay attention to is that your computer has enough graphics power to let you edit at full speed. Lower-end graphics cards and wifi 6 laptops may have difficulty making changes to very large files. And that slows down your computer.
You'll also need a big enough hard drive to manage your growing file library. In general, the more power the better when it comes to editing. The last thing you want is to start editing your video and discover you're constantly waiting for your computer to render your editing timeline or stuttering during video playback because that makes editing nearly impossible to do effectively.
For most people, editing on your current device will be fine. If you notice that the process is slow and you think you might benefit from something faster, it's time to consider making a change.
9. Transcription Service
Adding text to your video is a great way to increase engagement, no matter where you're going to be posting it. Videos on social media and OTT platforms are often watched without sound, so you'll lose a lot of viewers if you don't have subtitles.
Even if you're not posting on social media, you'll still want to have captions available for viewers with hearing difficulties (and those who like to read along as they watch).
The problem is that if you're going to be creating a lot of videos, transcription takes a lot of time. That's why using a transcription service is a good idea. They'll get you the text of your video back faster than you could do it yourself. You'll have to pay for it, but once you've transcribed a few of your own videos, you'll see why it's worth the cost.
You may also want to use your transcript (or part of it) as a content upgrade or to supplement the video on the page. It's a good way to add value to your viewers/readers and give your site a bit of an SEO boost as well.
There are lots of providers to check out. You can get started by checking out 3PlayMedia, Rev, and Veed.io.
10. High-Quality Memory Cards
High-quality SD cards can make a big difference when shooting videos. You want high capacity (64GB or more) with high read and write speeds.
A great option is the 64GB SanDisk Extreme Pro card with speeds of 300MB/s. This allows you to shoot long videos and never have to worry about running out of space. If you're planning to shoot longer videos, it's best to go for 128GB or larger though.
11. Capture Cards
If you're planning on live streaming or hosting a virtual event, a capture card is an essential gear that you need in your video production arsenal.
This tool allows your computer to process the data from your camera.
At $130, Elgato Camlink 4K is the best capture card on the market. You'll also need a high-quality HDMI cable to connect your camera to the capture card.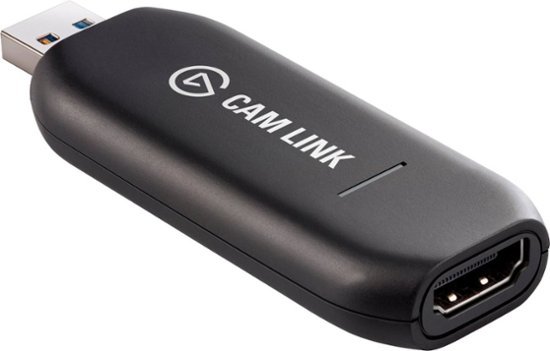 12. Dummy Battery
Dummy battery is yet another useful tool you need for live streaming and video production.
Having a dummy battery is a game-changer. It allows you to easily plug your camera into the wall so you wouldn't have to worry about your battery level when shooting a long video or live streaming. Dummy batteries are very affordable and can drastically improve and speed up your video production process.
Remember That Content Comes First
Professional-looking videos are great. And for that, you need video production tools. But it's important to remember that the best video production in the world won't help you succeed if your videos don't have anything to say.
Once you've figured out how to share a great message with your videos, though, it's time to start thinking about video production. And these 12 tools will help you achieve great-looking videos. You don't need to go out and get all 12 right away. In fact, you can probably just start with a good camera and some free video editing software. But when you get serious about making money with your videos, you'll need to step it up.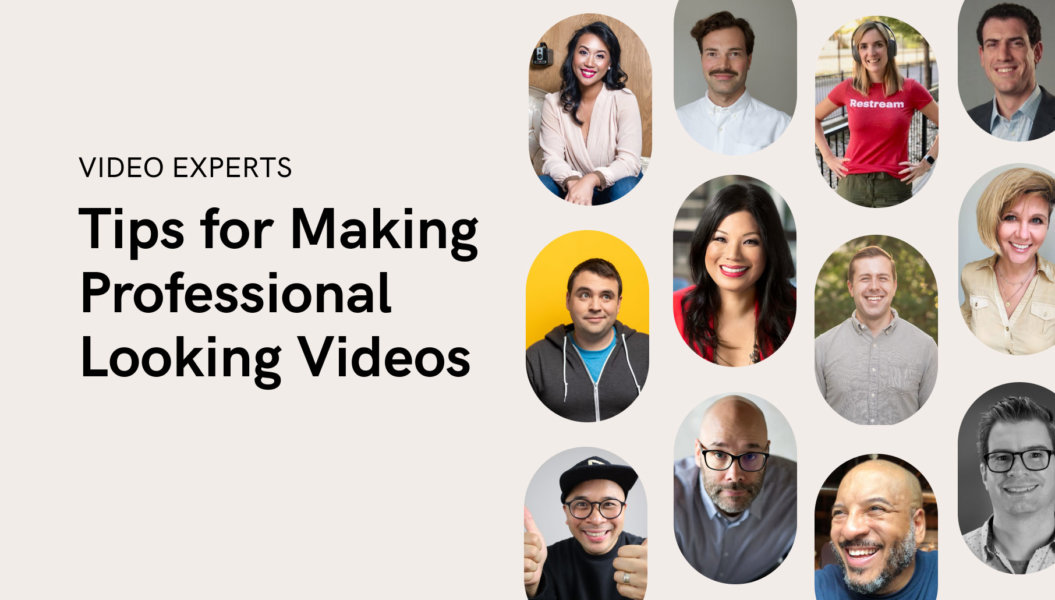 39 Expert Video Tips for Making Professional-Looking Videos