Video quality is about content. If you're showing viewers something valuable or interesting, they'll come back for more.
But it's not all about the content. You still need your video to look good. If your content has very low production quality that interferes with the viewer enjoying the video, you're going to lose viewers whether your content deserves their attention or not.
So if you want to make money with your videos online, you need to step up your production game. Here's a checklist of 10 video production equipment items that you can use to get professional-quality video.
Video Production Equipment
1. Camera
If you're making a video, you need a good camera. And if you've done any reading about video production tools or video marketing, you know that there are a lot of opinions out there.
We'll start with the basics. You can definitely use a DSLR for filming. It won't get you the same level of quality as a professional-level video camera. But it's a lot cheaper, and the video quality improves all the time.
Many people who sell videos online use DSLRs, and the quality is great. Almost all DSLRs can record in 1080p, the standard for online high-definition video. And many are capable of recording in 4K as well.
For a mid-range DSLR (like the Canon EOS M50), plan on spending in the $600 range—though you can often find great deals on Craigslist.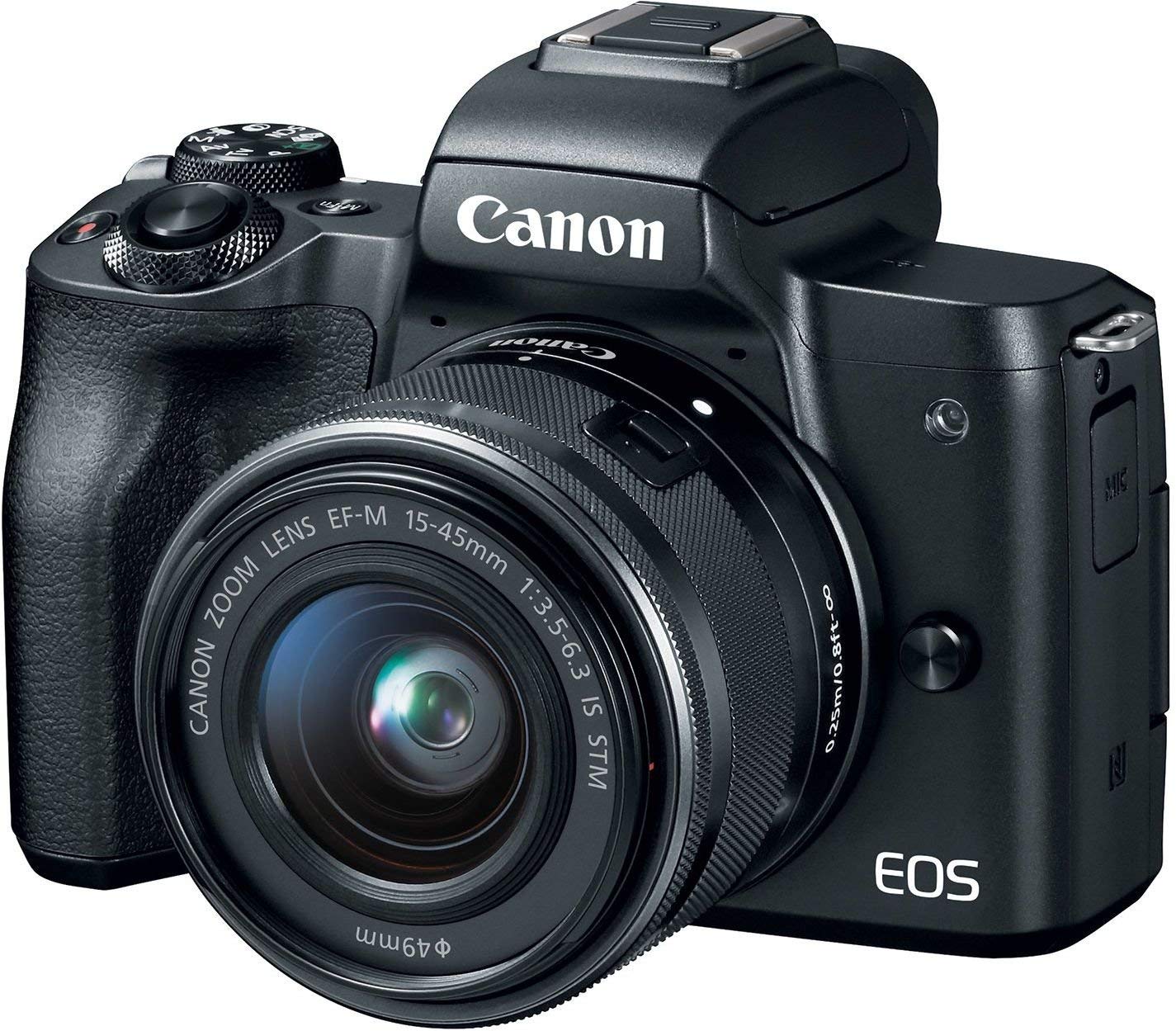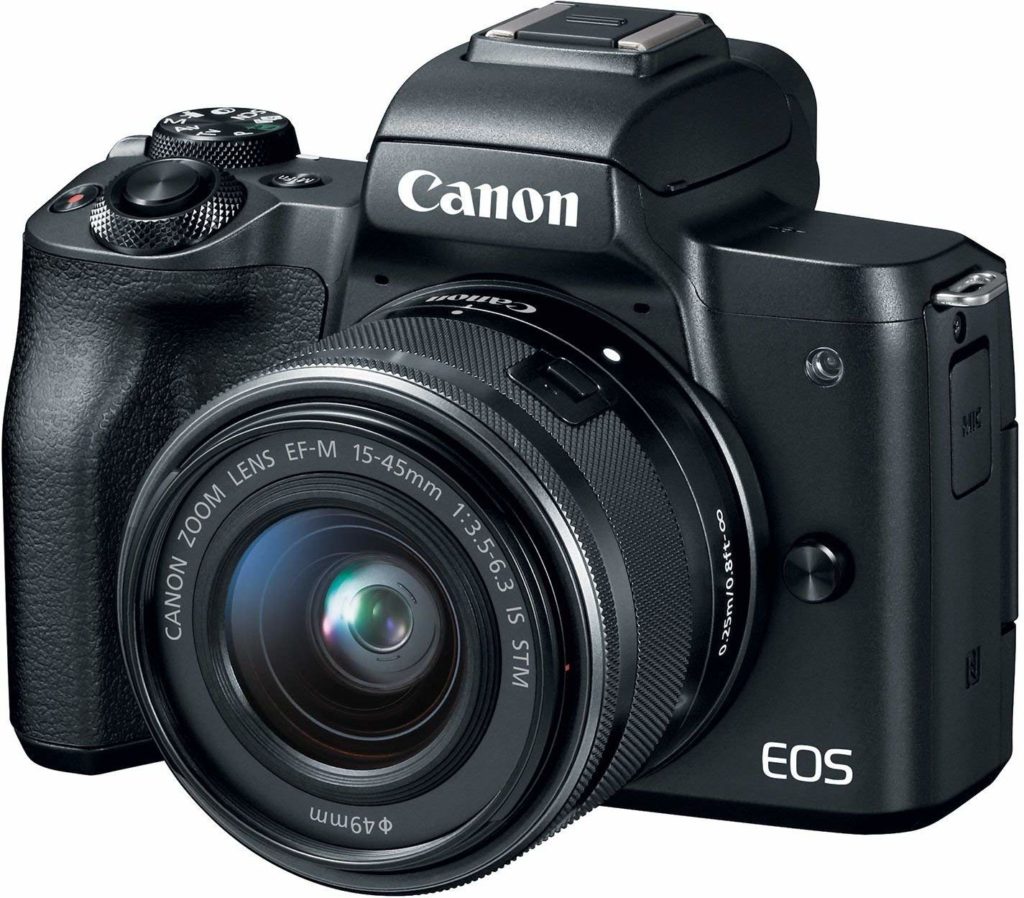 If you do go with a DSLR, it's especially important to get a tripod and an external mic. We'll talk about those in a moment.
For even better quality and more in-camera features, you'll want to invest in a high-end video camera. What will you get with a video camera? Better image stabilization, better focus during zooms, and improved sound pickup, for a start.
Of course, you'll pay more for that quality. The Canon XA11, a good mid-level professional video camera, will cost you about $1,300.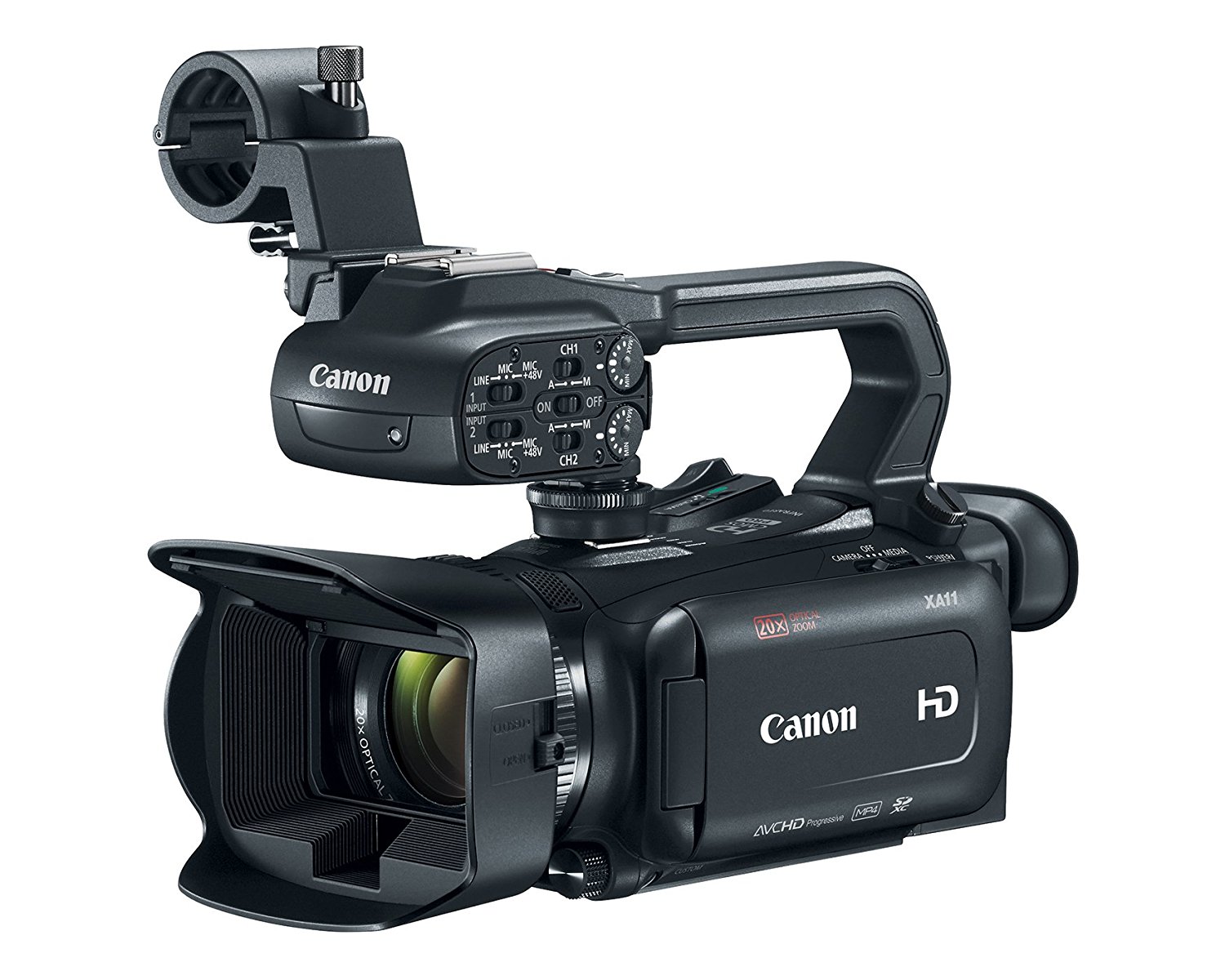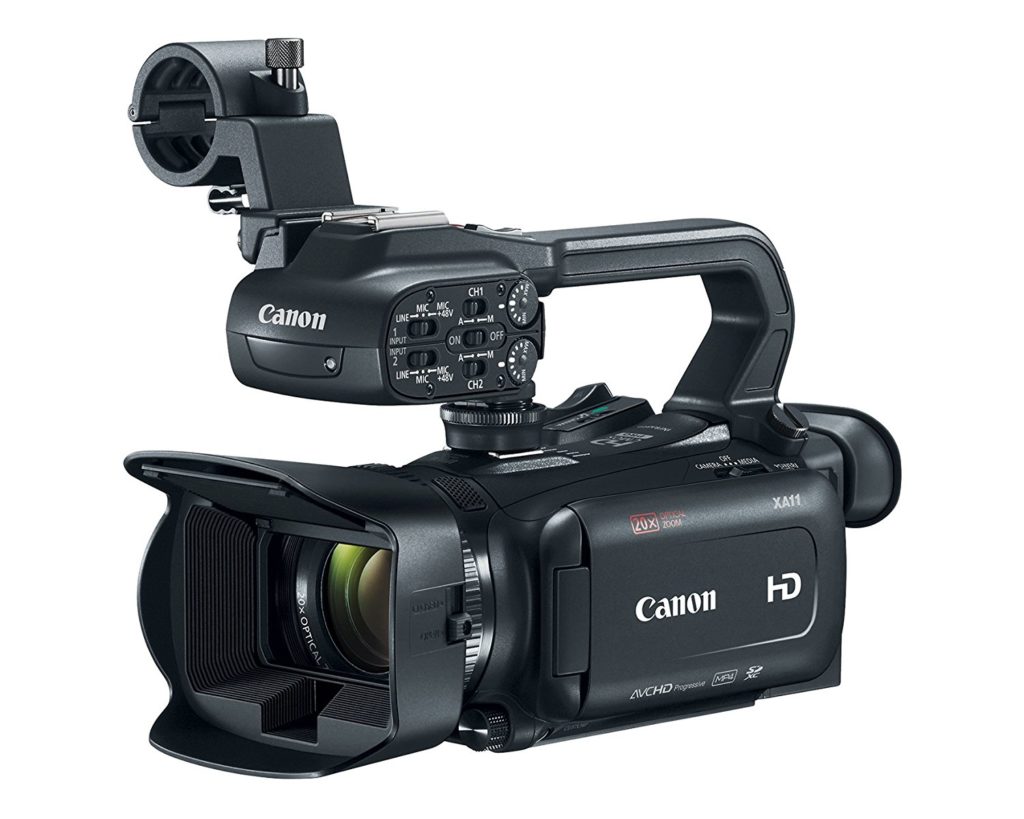 But if you're thinking seriously about making money with your videos, a video camera is a must-have video production tool.
(We put together a list of the best cameras for YouTube in 2018. If you're looking for a new camera, check it out!)
2. Highly portable camera
If you have a DSLR or video camera, why do you need another camera?
Because you never know when inspiration or opportunity will strike. Video from your smartphone or a compact camera can be great for marketing, documentation, and lots of other things.
If you're all-in on video, you should be able to capture it at any time. And having a phone or small camera with solid video-recording capabilities lets you capture, edit, and upload your video in a matter of minutes.
Fortunately, most phones can already take pretty good video. You might get better results from a compact camera, though. You can get started on the cheap with the Sony DSCW800/B, a 20.1 MP camera for less than $90.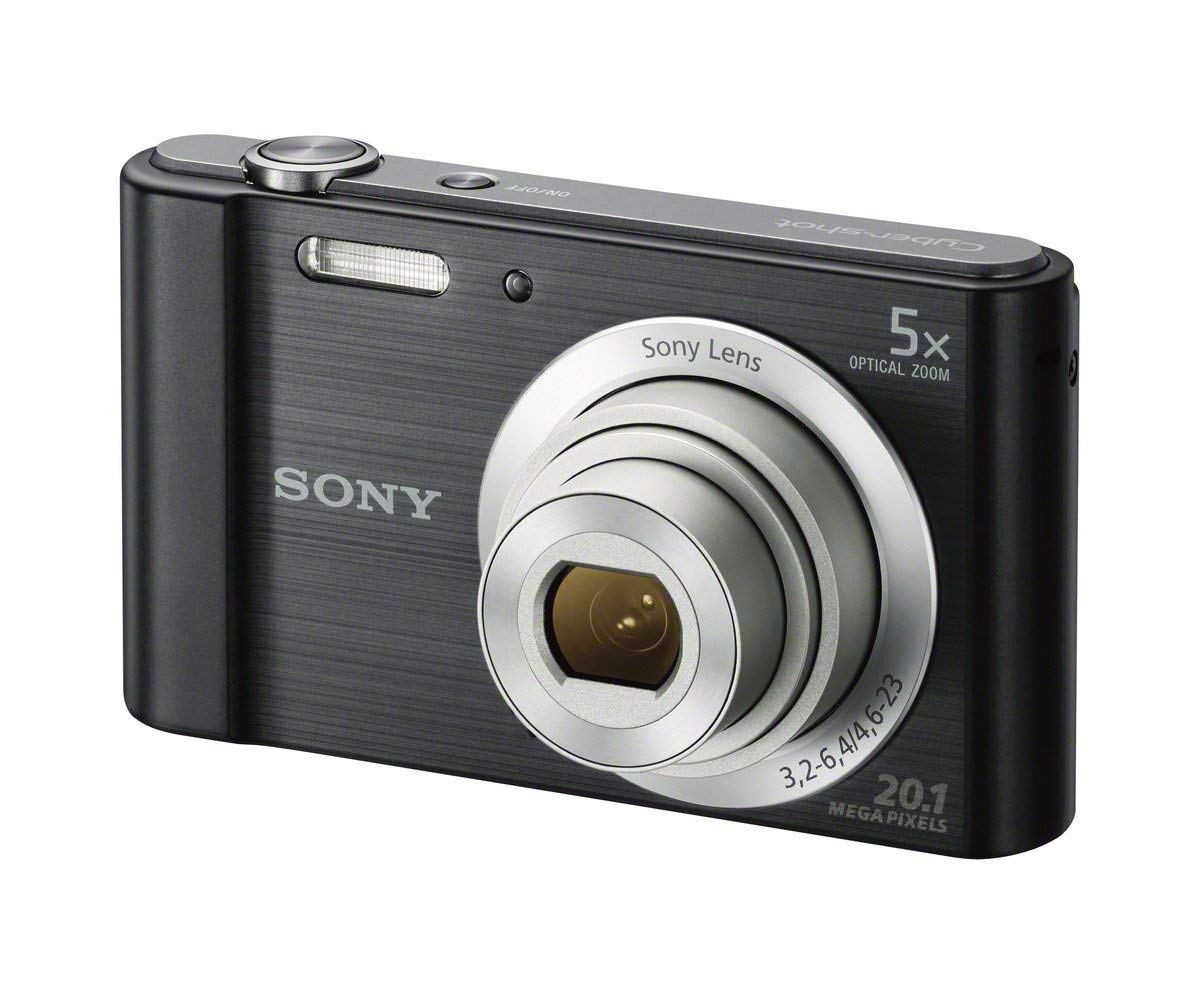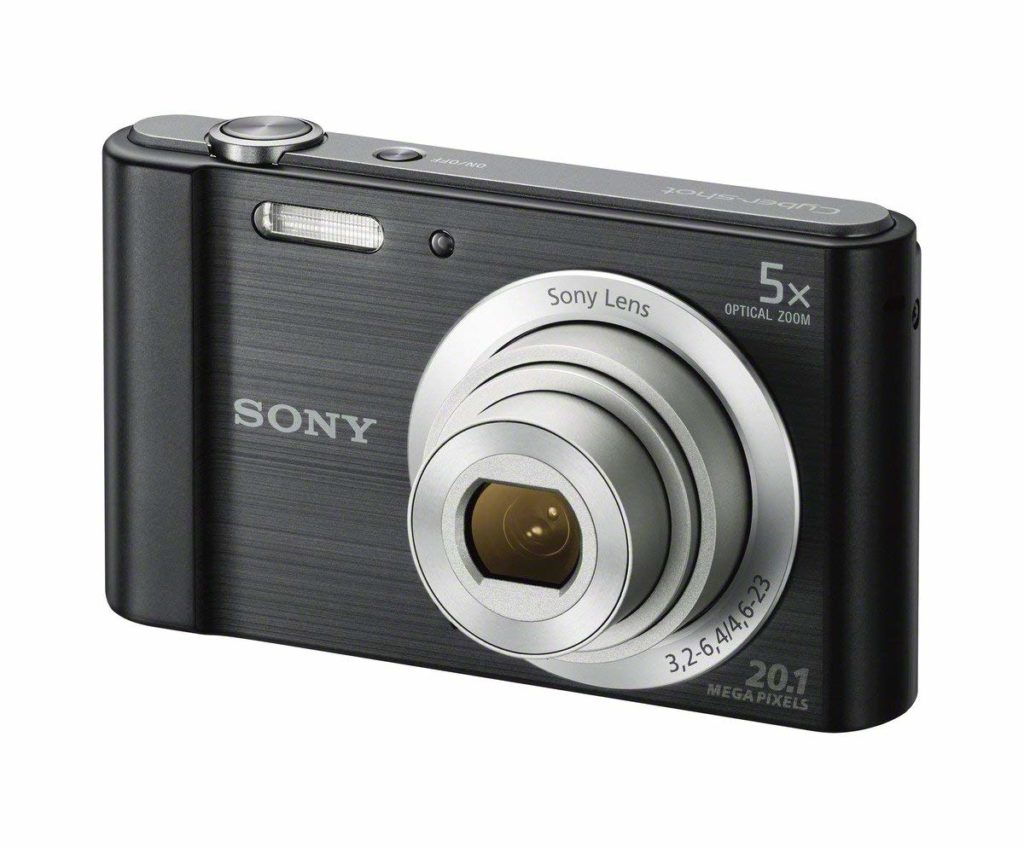 Editing is where a phone will serve you better than a compact camera; there are plenty of apps that let you perform basic edits before you upload your videos to improve the viewing experience.
This won't be a high-priority item for everyone. But if you want to be able to capture video at any time, it's a must.
3. Tripod
No matter how good your camera's stabilization is, you need a tripod. Even small shakes can be visible in a video—especially if you're using a DSLR with a zoom lens.
A tripod turns even a basic camera into a much better video production tool. A tripod will seriously improve the video quality from any camera.
You might be surprised at the price of tripods when you start looking; there seems to be no upper limit to the cost. Most beginners will be fine with the most basic tripods, like the Mactrem PT55.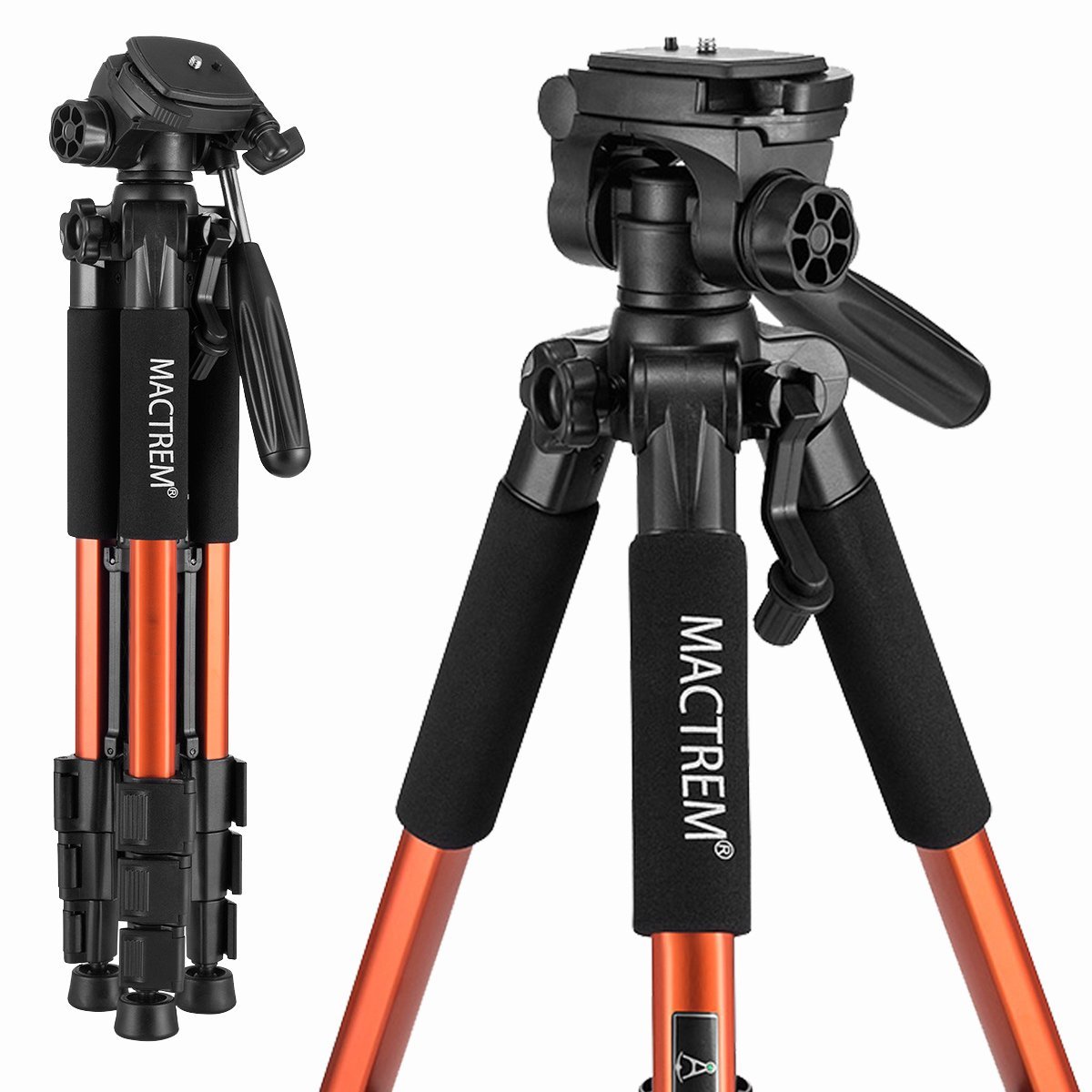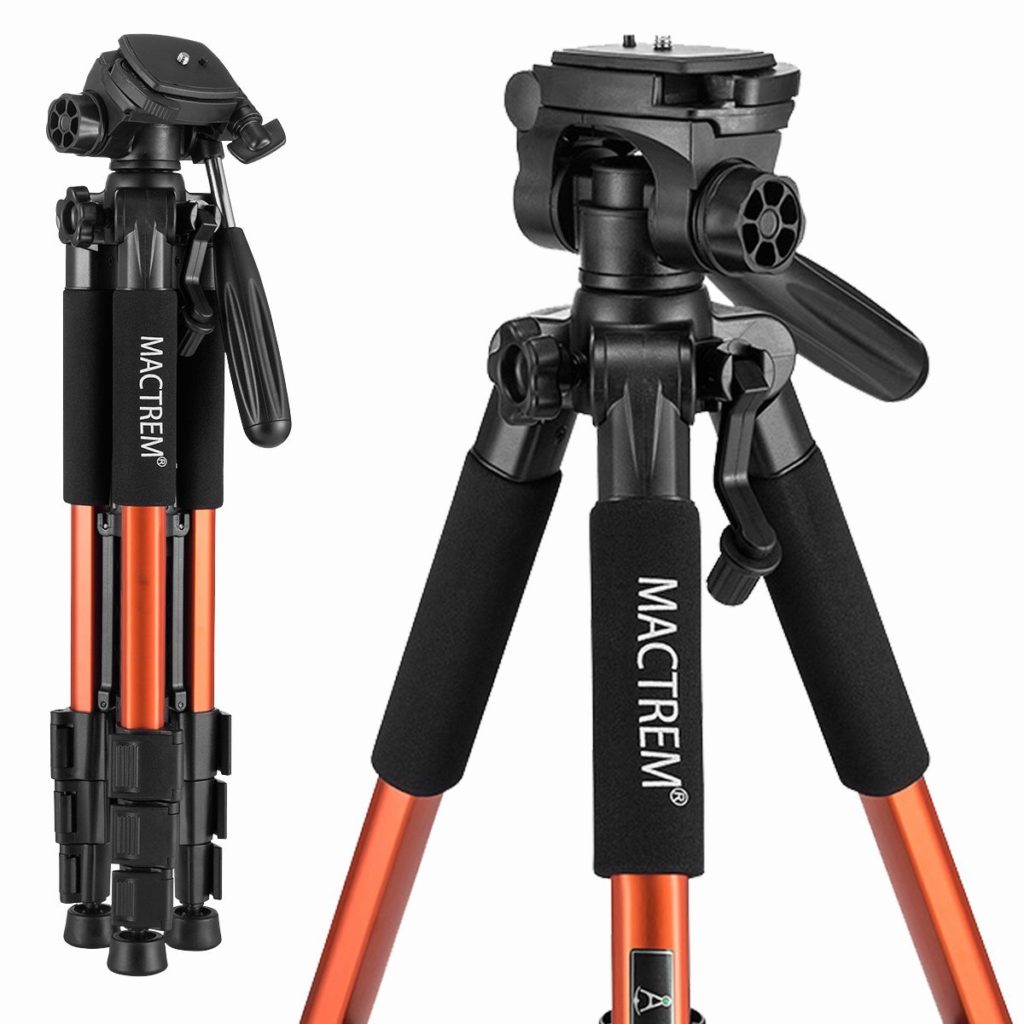 Stepping up to higher-end equipment will get you smoother panning, lighter weight, and increased portability.
No matter how still you think you can hold a camera, you need a tripod. It doesn't need to be the best one out there. But it's indispensable.
4. External microphone
While video cameras have better audio pickups than DSLRs or phones, they still leave much to be desired. And if you're using something smaller, the audio will likely be terrible. These devices aren't designed to capture high-quality sound.
External microphones significantly improve the quality of your audio. This is especially important when you're filming video lessons, courses, interviews, or anything else that contains speech.
Fortunately, you can get a solid external mic without breaking the bank. One of the most popular is the Rode VideoMic Pro.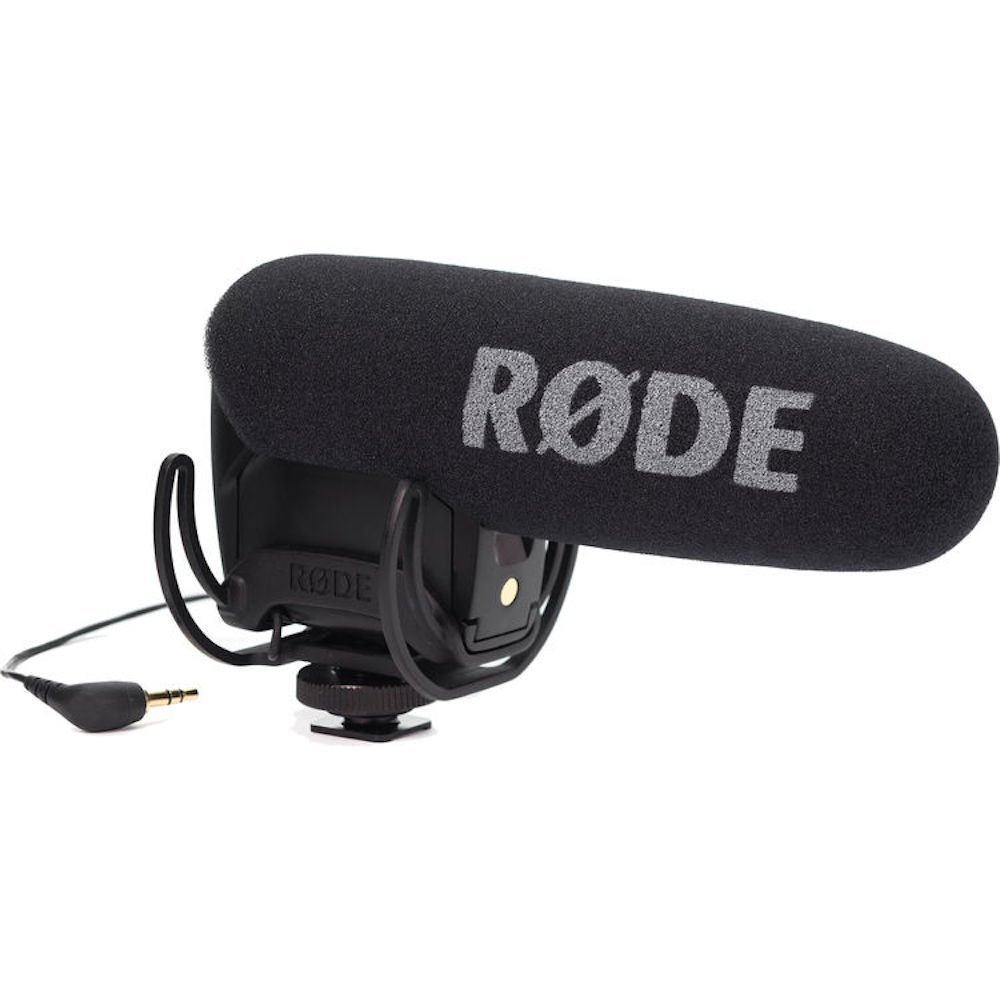 At $212, it might be a bit much for beginners. But there are similar Rode models available for less than $100.
It's important to think about the type of mic you need. Omni-directional microphones capture sound from every direction, while shotgun and directional mics focus sound capture on a specific direction. The best choice for you depends on exactly what you're recording.
We'll also talk about lavalier mics a bit later.
5. Lighting
Good lighting makes a huge difference in the final quality of your video. If you've ever seen a video where an interviewee is poorly well, you know that it's distracting.
Unfortunately, getting your lighting right is complex. You need to consider different types of light, foreground and background lighting, shadows, and equipment.
And that equipment can get expensive. If you're just getting started, you can use a reflector to take advantage of ambient light. It's just a matter of getting it set up to properly reflect the light. (You'll also need someone to hold it unless you get a reflector holder as well.)
An entry-level reflector is an affordable way to start lighting your videos better. You can get a 5-in-1 reflector with translucent, white, black, gold, and silver surfaces.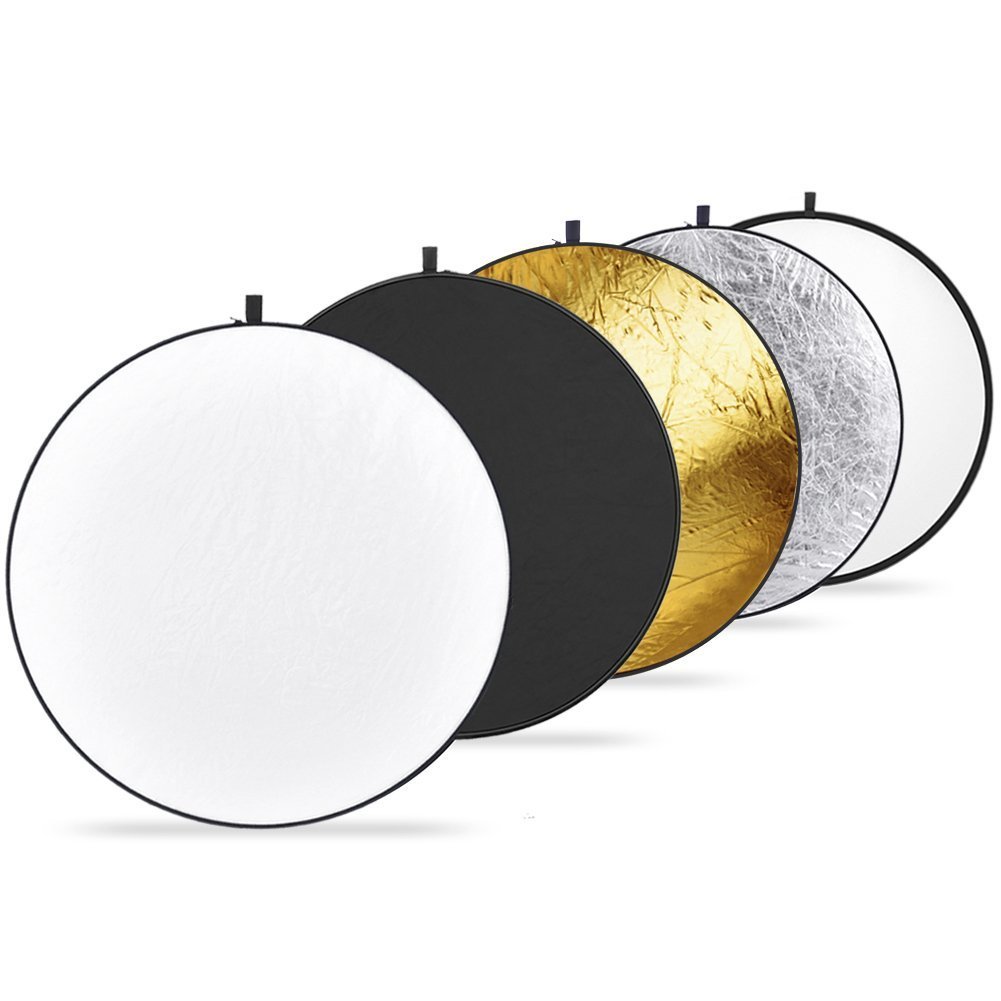 If you want to step up to a more versatile and powerful lighting solution, you can use a softbox. These are large cloth boxes that cover bright bulbs to give you a soft fill light.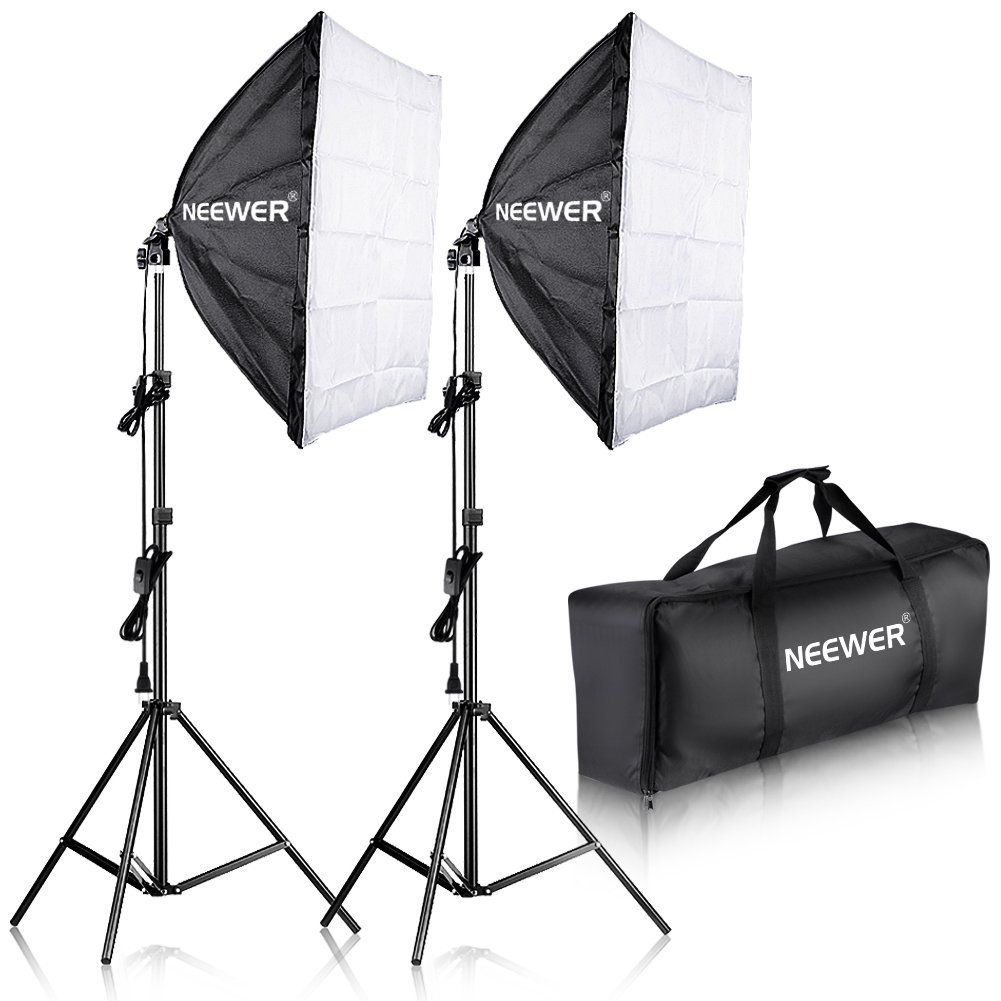 They take up a lot of room, but there's a reason why the pros use them all the time: they provide the best light.
You can get started with less than $100 (this Neewer set is $57), but you'll get better performance and longevity out of a more expensive set.
No matter how you choose to light your video, make sure that the lighting doesn't create harsh shadows or bright glares. It makes a huge difference.
6. Gimbal
A gimbal is like a stabilizer for your camera. There are many different types and sizes; you can find gimbals for cameras as small as your iPhone and as big as a professional-level video camera.
By using pivots and weights, a gimbal stabilizes your shot, which is especially important when you're moving. When your camera is still, a tripod will work. If you're moving around, you'll need a gimbal.
There are lots of different models, and they vary in features and price (though the Roxant Pro is a solid choice if you might use different recording devices).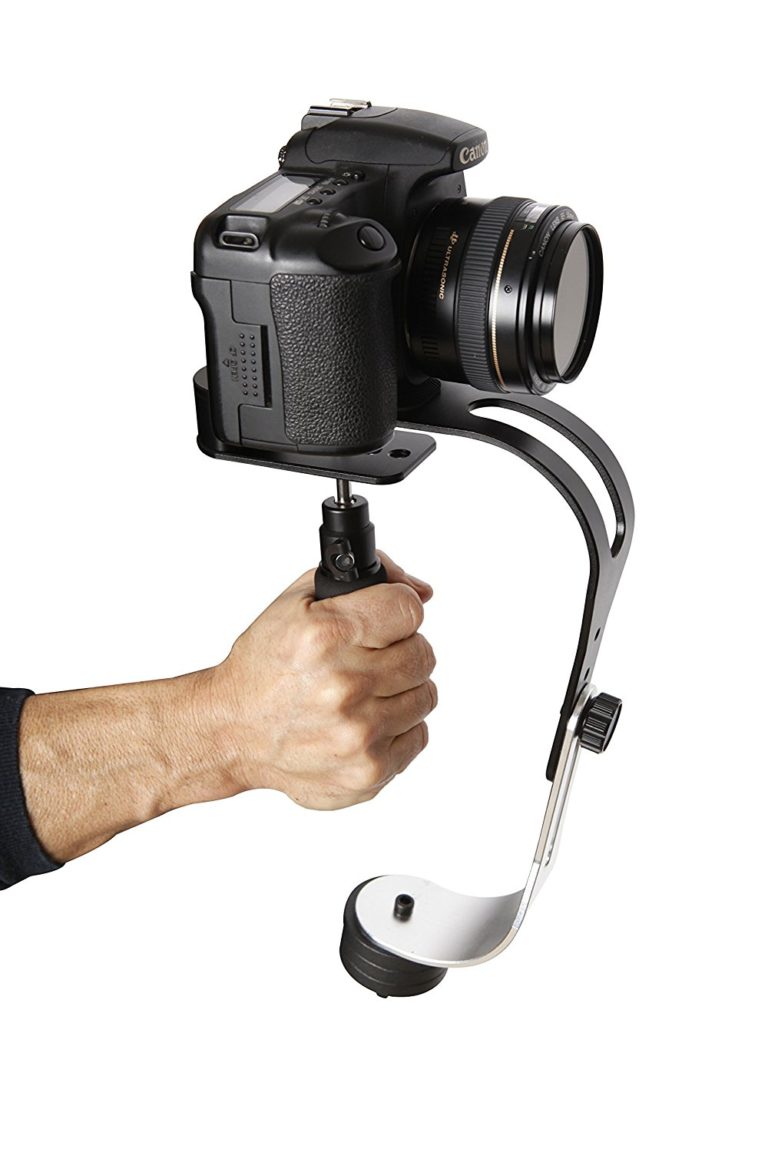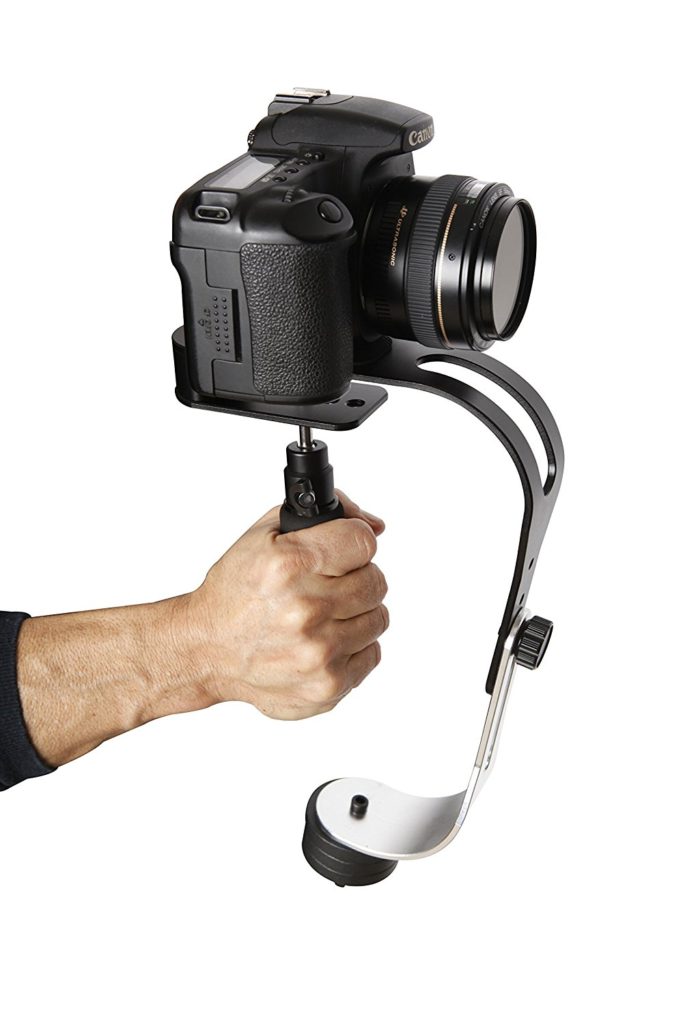 The more expensive the gimbal, the lighter and more stable it will be. How much you should spend depends on how often you plan on moving your camera while shooting video.
If the vast majority of your shots are going to be stationary, you don't need to worry too much about it. If you plan on making a lot of moving videos, it's worth spending the money. The increase in quality will be notable.
Also, make sure to get a gimbal that will work with your camera. There are multiple attachment mechanisms, and most of them are pretty universal. But you should always double-check.
7. Editing/production software
We've talked in detail about beginner video editing software in the past. Suffice to say here that it's absolutely necessary. With some basic editing skills, your video quality will go way up.
You don't even need to get into advanced techniques like color correcting or complicated cuts. Just editing out your vocal pauses and inserting some text is enough to take your video from amateurish to pro-quality.
Mastering editing and production software is a long process. But you can get started with just a few basic tutorials and you'll see an improvement in your video quality right away.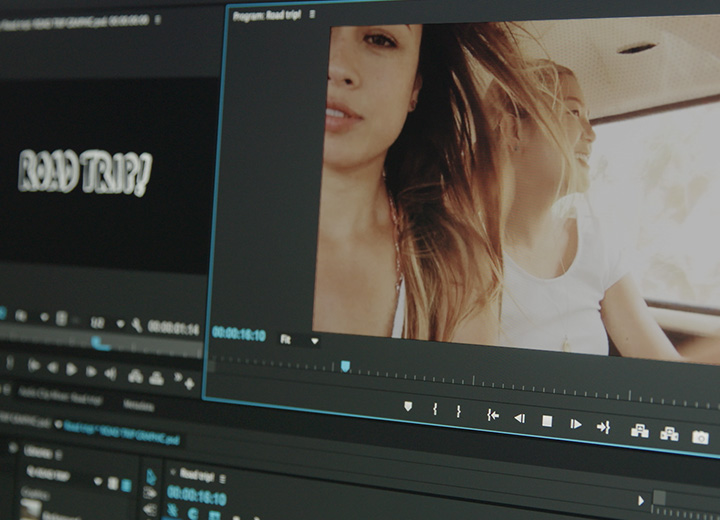 Fortunately, you don't have to spend a ton of money to do it. Expensive software like Adobe Premiere Pro is great, but you can also use Shotcut, macOS's Photos, or VideoPad.
8. Lavalier mic
Will your videos include people talking? Then you're going to want a lavalier mic. This is a small microphone that clips to a collar or lapel and provides high-quality sound pickup. It eliminates background noise and records clear voices.
If your videos aren't going to include many people talking, you can add this to your "someday" list. But most people who are going to be creating video on a regular basis will want to have at least a couple lavalier mics in their gear bag.
If you're filming with a DSLR, a wireless lavalier mic that plugs into your camera, like the Saramonic SR-WM4C, is a great choice: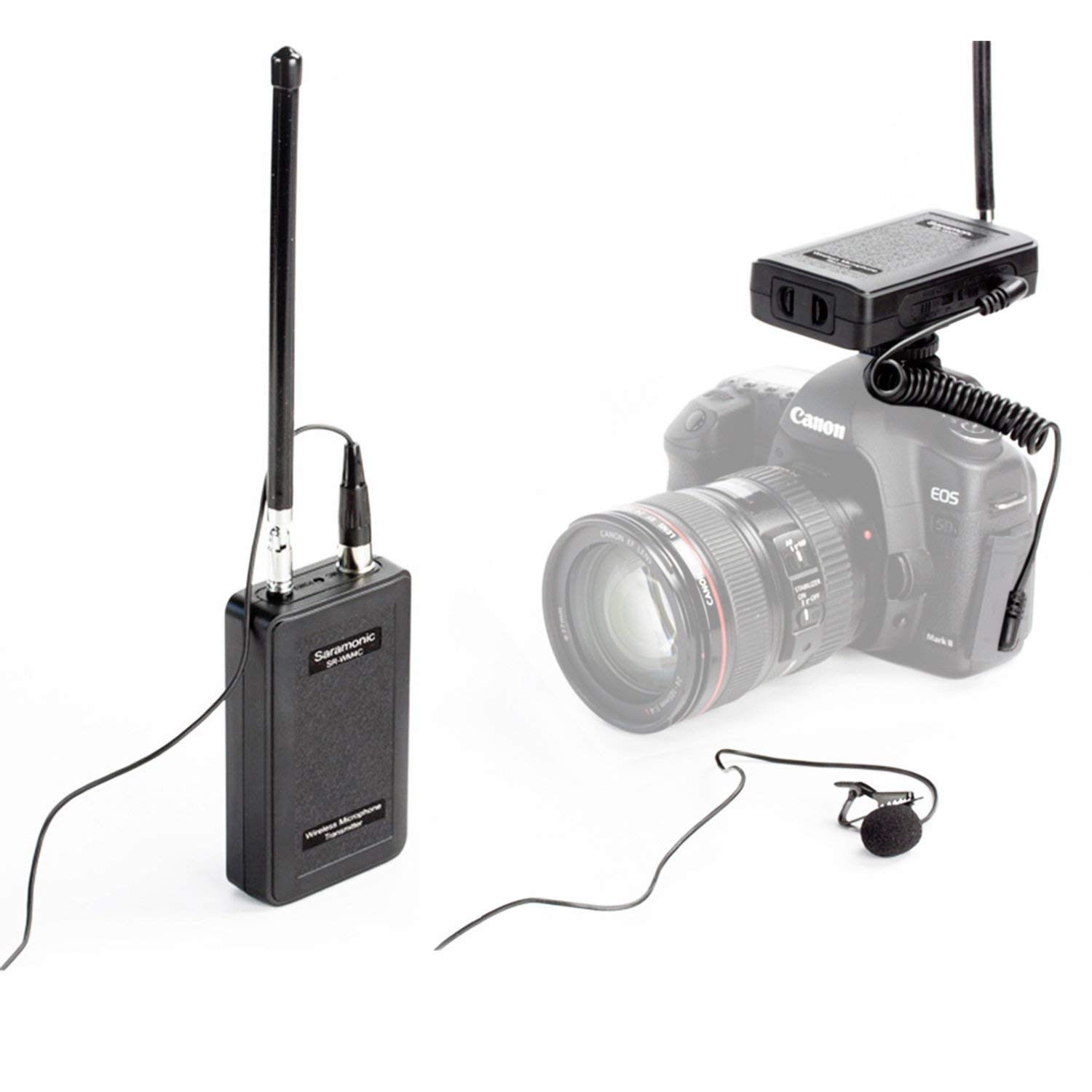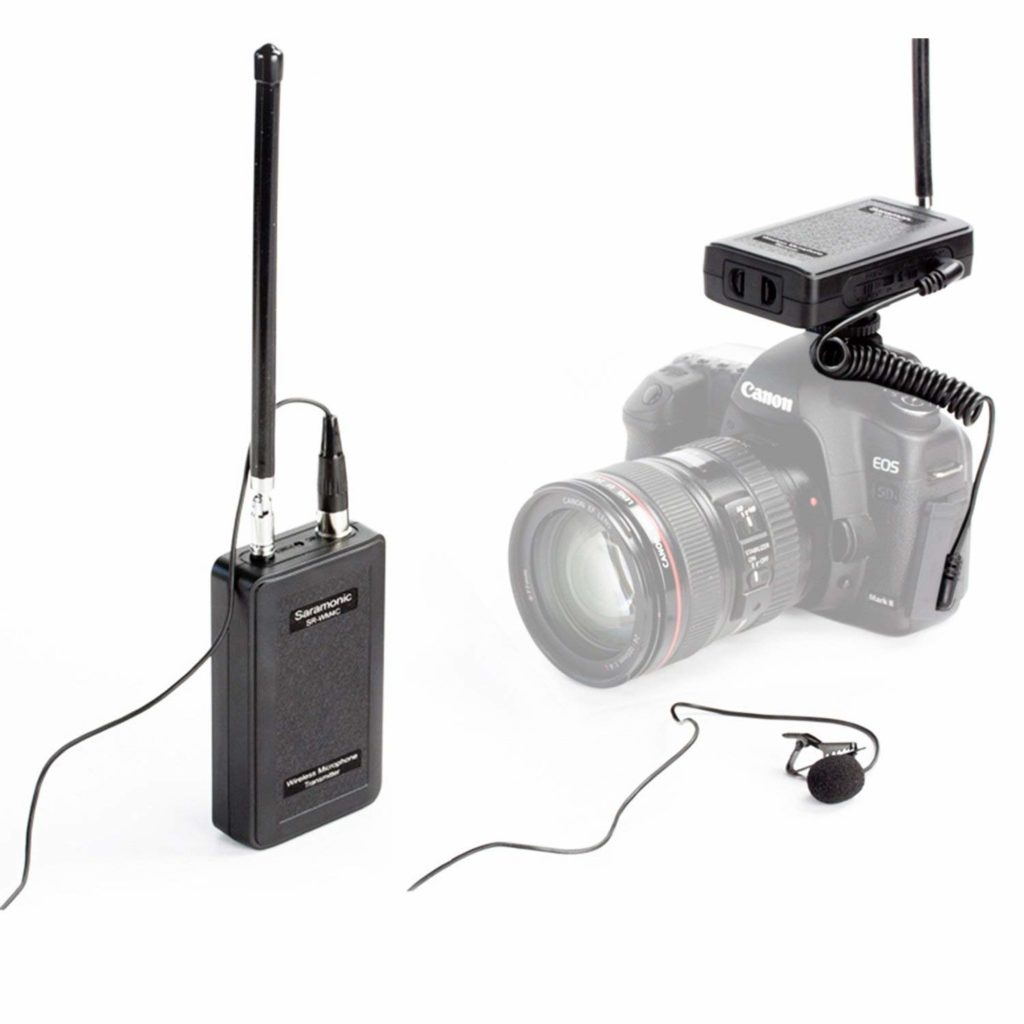 9. Video editing hardware
You can edit video on almost any device. Most smartphones can download capable video-editing apps, and just about every computer can run one as well.
But if you're going to be doing a lot of video editing, you may want to consider upgrading your hardware. Many top videographers use Apple hardware for their video editing, but Windows PCs have caught up in graphics processing power, too.
The main thing to pay attention to is that your computer has enough graphics power to let you edit at full speed. Lower-end graphics cards and laptops may have difficulty making changes to very large files. And that slows down your computer.
For most people, editing on your current device will be fine. If you notice that the process is slow and you think you might benefit from something faster, it's time to consider making a change.
10. Transcription service
Adding text to your video is a great way to increase engagement, no matter where you're going to be posting it. Videos on social media are often watched without sound, so you'll lose a lot of viewers if you don't have subtitles.
Even if you're not posting on social media, you'll still want to have captions available for viewers with hearing difficulties (and those who like to read along as they watch).
The problem is that if you're going to be creating a lot of videos, transcription takes a lot of time. That's why using a transcription service is a good idea. They'll get you the text of your video back faster than you could do it yourself. You'll have to pay for it, but once you've transcribed a few of your own videos, you'll see why it's worth the cost.
You may also want to use your transcript (or part of it) as a content upgrade or to supplement the video on the page. It's a good way to add value to your viewers/readers and give your site a bit of an SEO boost as well.
There are lots of providers to check out. You can get started by comparing GoTranscript, Scribie, and Rev.
Remember That Content Comes First
Professional-looking videos are great. And for that, you need video production tools. But it's important to remember that the best video production in the world won't help you succeed if your videos don't have anything to say.
Once you've figured out how to share a great message with your videos, though, it's time to start thinking about video production. And these 10 tools will help you achieve great-looking videos.
You don't need to go out and get all 10 right away. In fact, you can probably just start with a good camera and some video editing software. But when you get serious about making money with your videos, you'll need to step it up.