Whether you're jumping into vlogging for the first time or just need to replace your equipment, it's a daunting task to choose a new camera that will help you create high-quality video content.
Choosing the right camera is important, and it will directly affect the overall quality of your videos. The choice you make for your vlogging camera or camcorder will impact visual clarity, sound quality, ease of use, and physical limitations of where you can shoot.
This makes the right camera choice, in many ways, an individual choice, especially once factors like experience level and budget are factored in. Outdoor vloggers who take their viewers on crazy adventures will want a very different type of camera than makeup artists who show detailed, hyper-zoomed videos of their contouring.
So which camera is right for you? In this post, we'll look at the best cameras for YouTubers and vloggers depending on factors like budget, portability, experience level, and overall quality. These cameras were each recommended to us by Uscreen customers who use them personally in creating content they upload to their video websites. Remember that any camera that works well for YouTube will help you with all your other video marketing, too, so it's worth the investment as you build your VOD channel.
Budget-Friendly: Smartphone Cameras
Believe it or not, smartphones actually have pretty good cameras for YouTube. They have decent sound and image quality, especially if you opt for a more recent model of your desired phone line. And if you're on a budget, you likely already have a decent smartphone, so this could save you from needing to go out and splurge on more equipment. Some of the latest smartphones can even record videos in RAW format, which will allow you to have an even wider range of possibilities when it comes to color grading your creations.
According to TechRadar, some of the smartphones with the best cameras are:
Samsung Galaxy S21 Ultra
iPhone 12 Pro Max
Huawei Mate 40 Pro
Google Pixel 5
For best results with a smartphone camera, you'll want to be particularly careful with lighting, because that can make a big difference. Practice using the camera in advance so you can discover how to zoom and choose focal points correctly.
It's also a good idea to consider a tripod for long-form video shooting because it can be difficult to hold the phone steady otherwise.
Beginner-Friendly: Canon M50 Mark II
If you're brand new to video creation, you should consider the Canon M50 Mark II. It can shoot 10 frames per second, giving it quite a decent resolution. Better still, its built-in streaming feature and user-friendly interface are what make it so perfect for beginners, vloggers, and live stream enthusiasts alike. While its framerate is limited to 25 fps when shooting in 4K, it shoots all the way up to 60 fps in Full HD mode. You won't need a lot of technical skills to be able to shoot good video with the Mark II, and you won't have to spend 6 hours trying to figure out how to save, shoot, or download it.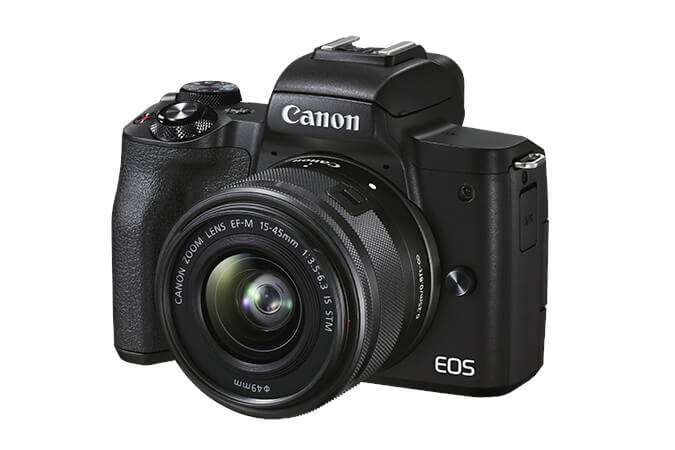 This camera is a little expensive for a beginner's camera, priced at $649.99. But, the ease of use could be well worth it. You can take a look at different models here.
Adventure-Friendly: GoPro Hero9 Black
This is the best camera for vlogging if you want to shoot your videos on the go and in all sorts of different conditions. It can withstand the great outdoors, and can even handle being submerged in water for those must-have underwater shots.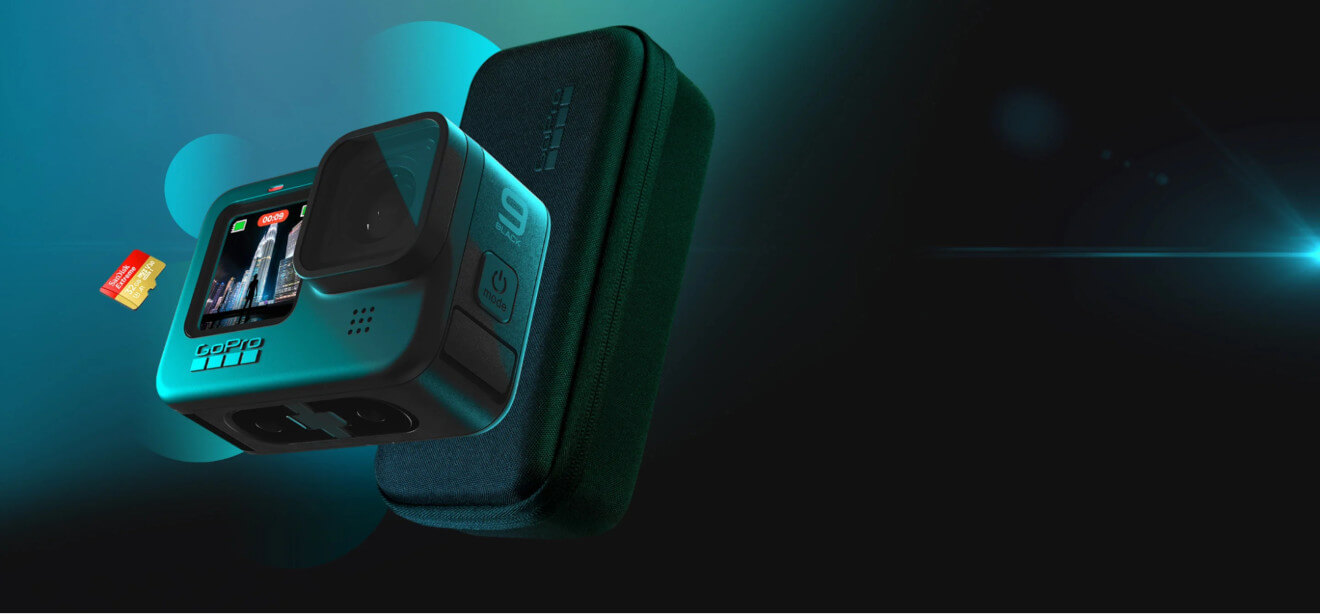 This camera features a brand new front screen and can film in 5K, which is an amazing resolution. It uses a touchscreen, and even has cool features like voice control. It costs $379.98 with a GoPro subscription that will replace your camera if it ever gets damaged, and gives you access to unlimited cloud storage. You can purchase the GoPro Hero9 here.
Reasonably-Sized: Sony ZV-1
If you want a powerful, portable camera that's designed for vloggers' needs, the Sony ZV-1 is the way to go. It's a small camera that's well suited for beginners, and it lets you record up to 13 hours of video in a single shot when plugged to a power source.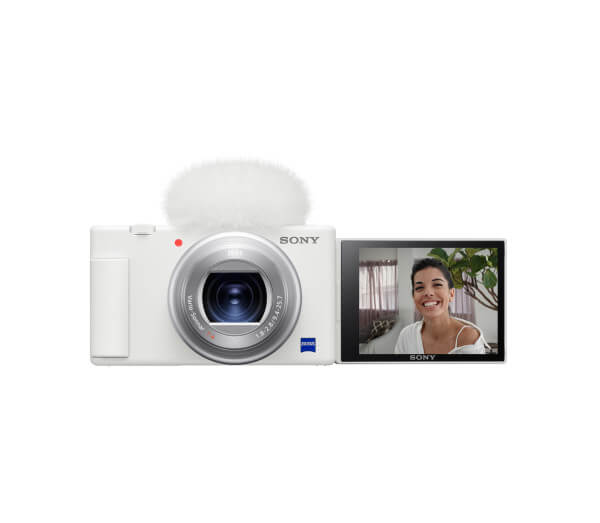 Big things come in small packages. While this camera may be small, it is packed with power which includes 4K and full HD video capabilities. Features like super slow-mo and wifi connectivity, make it all the more appealing. Perhaps its best feature is its optical stabilization that resolves shaky camera footage – which tends to happen when someone is holding the camera – and improves video quality instantly.
The ZV-1 costs $699.99, and can be purchased here.
Audio Excellence: Sony Handycam CX405
In most cases, if you're really focusing on the audio in your videos, your best bet is to invest in a separate microphone that has all the fancy features you could want. The Rode VideoMic Go is a great microphone to consider if you want to improve the audio quality of your creations.
If you want an all-in-one tool that could help you capture great audio (which is useful for vloggers teaching music lessons, for example), the Sony Handycam CX405 is a good place to look.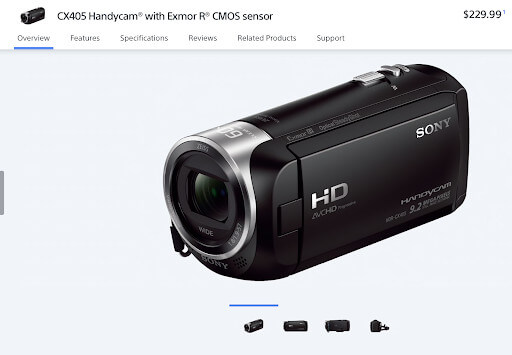 This camera has excellent sound quality, with most reviews mentioning they were pleased with how crisp and clean the audio was. Did I mention this camcorder is completely portable and can shoot in full HD? Big things, small packages.
This handheld camcorder comes in at a more affordable price point, costing $229 from most retailers. You can purchase it directly from Sony here.
Best In Class: Sony A7SIII 4K Mirrorless Camera
Maybe you want to go all out for your vlogging camera, or perhaps you're looking to shoot professional-level short movies, either way the Sony A7SIII 4K Mirrorless Camera is a great option for what you need. It can actually shoot exceptionally high-quality video, despite the fact that it's much smaller than the traditional DSLR cameras that typically offered this kind of quality.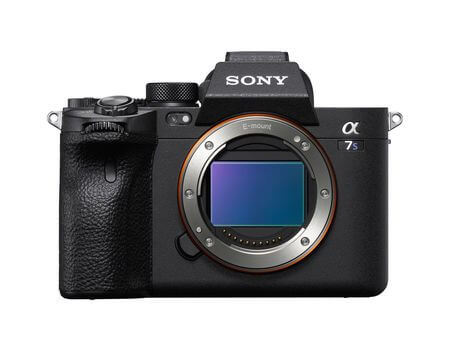 As you could expect, there's quite a few other great features that come at this price point. There's a flip screen, 4K 120p with audio recording, and remarkably precise auto-tracking to keep the star of the show in focus. You can even pause your recording to extract an image, giving you great marketing materials when images are needed instead of pictures.
This camera is a bit of an investment, coming in at $3,499.99, but it's an investment that'll pay off when your high-quality video starts reeling in subscribers for your VOD business. You can purchase it from Sony here.
Conclusion
Choosing the best vlogging camera will look a little different to each individual content creator because "best" is a subjective term that depends on desired usage, experience level, budget, and more. Don't worry about trying to find the most expensive camera out there if it's not what will actually deliver the results you want; get what you really need instead.
Remember, that great YouTube videos may need more than just a great camera. Overall production quality should be high, which means that you may need to invest in more equipment, too. This includes:
A tripod to stabilize the image and reduce shakiness. You can get these for relatively cheap.
A microphone can significantly improve sound quality, and make it easier to later add voice-over narration.
A lighting system for indoor shots.
A backdrop or green screen if you want an indoor background to be consistent and register as high quality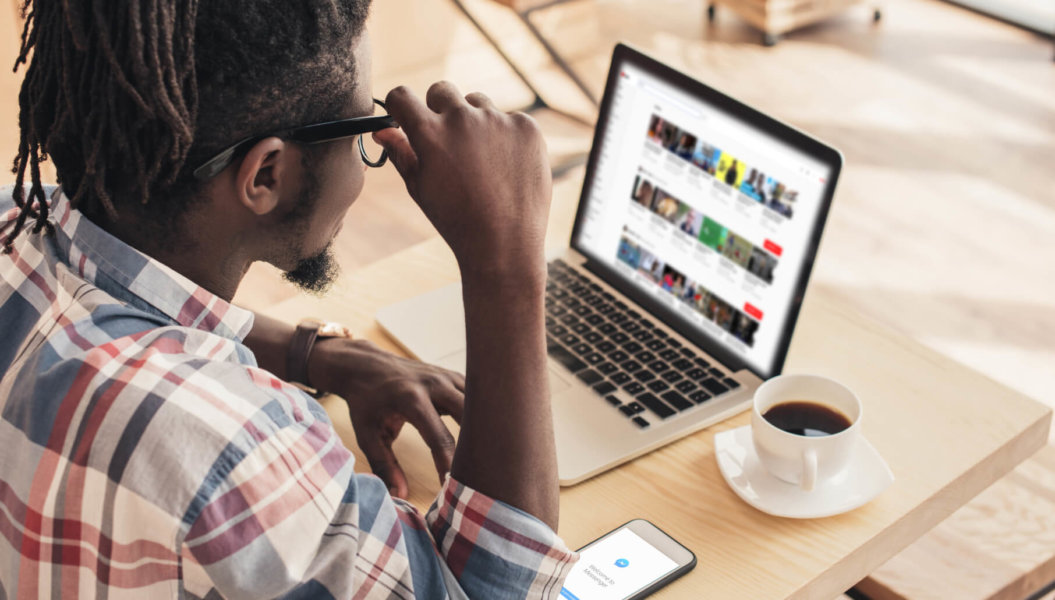 9 Best YouTube Monetization Alternatives for 2023
Got your equipment and ready to start your vlogging business? Check out what Uscreen can do for you.
FAQs:
What's the difference between DSLR and Mirrorless cameras?
DSLR cameras, also known as reflex cameras, are mechanical devices that rely on a mirror within their body to reflect light to the captor. Mirrorless, on the other hand, are cameras that are fully digital, and as a consequence can be smaller and easier to transport. Although DSLR cameras used to be better than mirrorless ones in terms of video quality, the difference is nowadays almost non-existent. DSLR cameras being bulkier and heavier, they can however be easier to handle steadily as their weight prevents them from moving accidentally. 
Why do you need a 4k camera even if you're creating 1080p videos?
Although you might not want to create 4K content yet, having a high-resolution camera is a great way to expand your capabilities when it comes to video editing. Indeed, shooting in a higher resolution will allow you to zoom-in on the image without losing quality – which can be a decisive pro if you want to add some post-production effects to your video to keep your audience entertained.
Why do you need a high frame rate camera even if YouTube videos can only be displayed at 60fps max?
As of today, YouTube supports up to 60fps videos – but being able to film at a higher framerate grants you more freedom in post-editing, as you can create slow-mo effects without downgrading your video quality. 
Can I use regular lenses on a mirrorless camera? 
Yes, you can, but you'll need an adapter to do so. Bear in mind that mirrorless-optimized lenses are getting more and more common as we speak, and that using DSLR lenses on your mirrorless camera will probably become obsolete in the near future. 
Why do I need RAW video files?
RAW video format is a specific type of video file that corresponds to what your camera is actually filming, without any built-in software enhancements. Thus, it gives you a wider range of decisions for color-grading your creations using video editing software.