Engagement is incredibly important for any YouTuber. It basically dictates the overall performance of any channel. If you're looking for a way to give your channel a quick engagement boost, a giveaway is a fun and sure way to achieve that.
Now, there are tons of giveaway ideas out there, but in this article, we're going to focus on new creative YouTube giveaway ideas that we don't see many content creators doing yet.
Why Should You Run a YouTube Giveaway?
[I know why. Skip to the good part!]
Now, if you're still on the fence about running a giveaway because it sounds like a lot of work and money, here are a few reasons why you should go for it:
Brand awareness: you open up the possibility of reaching new audiences because people will often share with their friends and followers to win the giveaway prize.
Get more views and subscribers: if people have to subscribe to your channel or watch one of your videos to enter the giveaway, you will naturally get more views and subscribers.
Get more engagement: people will be commenting, liking, and sharing your videos more if they are entered into a giveaway.
Promote loyalty: you can win more loyal fans willing to support you even after the giveaway, especially if they have a smooth and fun experience.
Hosting giveaways is a creative and quick way to get the initial boost of subscribers and engagement if you're just starting. Or, if you're already an established YouTuber, it's an excellent way to reward your loyal fans and reach new subscribers.
Now, let's talk about 5 fun, creative ideas for your next YouTube giveaway.
Fun and Creative YouTube Contest Ideas
The good news is that being creative means taking old ideas and adding your own twist to them. These ideas also leverage the existing resources you have, so these contest ideas are all within reach.
1. Take the Time to Treat Lucky Subscribers
Giving away your time and talent is special and unique. Your viewers will appreciate it, especially if it's something that could change their lives.
Are you a writer, designer, or financial consultant? Having one of your viewers win a lunch date with you where you help them is a surefire way to earn your subscribers' hearts.
While this isn't something you can do every week or month, it is a fantastic way to connect with your audience on a deeper level and show how much you appreciate them.
To hold this special and creative YouTube giveaway, you should:
Create a special yet realistic prize: should you do a one-hour coaching call on Zoom or a coffee meetup with a few winners? An in-person meetup works great if you have many subscribers in your local area.
Have clear contest rules: describe who's eligible to win and what you're covering. For example, if it's an in-person meetup, you'll only cover expenses during the meetup, not airfare and accommodation. Add any disclaimer if needed.
The best answer wins: the best and easiest way to choose the winner is to ask why they want to meet you. Explain that you'll choose the winner with the most creative answers or those who truly need help.
You want to avoid choosing the winner randomly because subscribers will be less motivated to provide creative answers. The answers could also be used for future content, so the more creative, the better!
The Omaze contest is one of the most creative and grandest examples I've ever seen. In 2018, Omaze ran a contest where one lucky winner could meet Benedict Cumberbatch and the entire cast of Sherlock in London.
To win, fans had to send a short video explaining why they wanted to meet Benedict.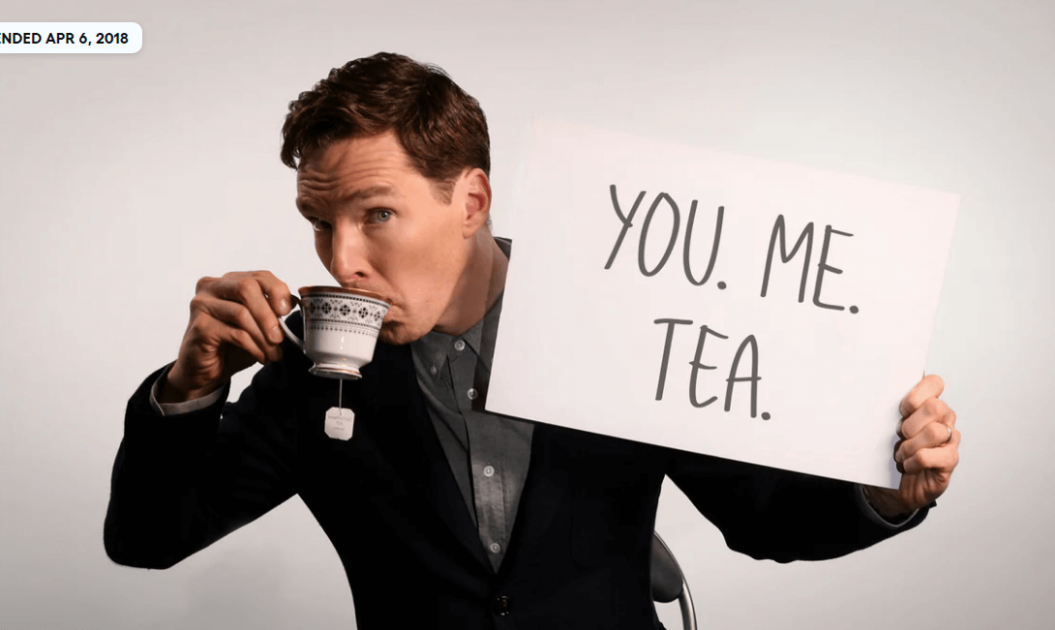 Omaze, is of course, a grand example. What's something simple you can give away?
Putting together custom and unique templates and tutorials is a good starting point. For example, if you're a travel vlogger, you can create a special and custom travel itinerary for a lucky winner who's going on their first trip.
2. Celebrate a Huge Creator Milestone with Special Swag
It's common to give away branded merch. But you can take it to the next level and add their names. It's truly a unique and special merch because they'll be the ones that have it!
This type of giveaway is perfect for you if:
You already have merch items that your subscribers love.
You are celebrating a huge creator milestone or anniversary soon (like reaching 100,000 subscribers).
You want to choose multiple winners, so more fans could get a chance to win.
The theme for this contest is celebrating your milestone with your fans. It's a great way to thank them and make them feel special. After all, you achieved it because of them!

Here's how to organize the giveaway with that theme in mind:
Choose the most special and expensive merchandise in your store to give away or create a new product.
Create a special design for the milestone or anniversary and add it to the mockup.
To win, subscribers need to share how they first discovered your channel.
In choosing the winners, you want to prioritize subscribers who have supported you from the early days of your channel.
For example, I organized a giveaway for BeLive, a cloud-based live-streaming platform, for its anniversary. Winners got special anniversary pillows and mugs with their names on them.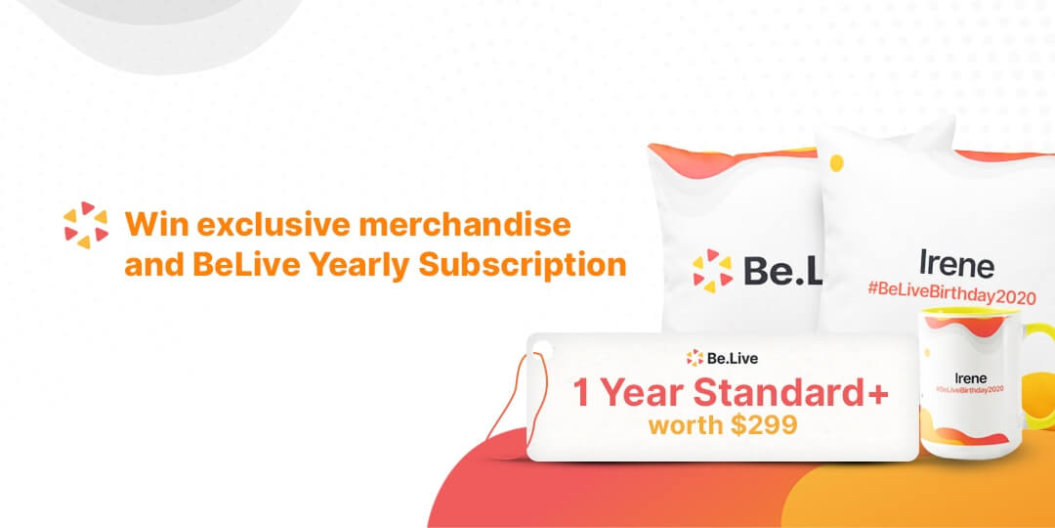 We used Zazzle.com to create the merch and asked each winner what they wanted to put on their pillows and mugs. Some chose their names, while others chose their live stream show.
You can even feature the winner's photo or video with the merch on your next video.
3. Host a Live Stream to Give Away Gag Gifts
One thing that may keep you from hosting a proper giveaway is the budget. After all, it seems that everyone is giving away an iPhone! But giving away an expensive phone or laptop–is, to be honest–uninspired.
Worse, some may think that your giveaway is a scam.
If you have a quirky brand and your target audience loves you for it, you can always give away something cheap, funny, and meaningful.
Funny and quirky items you can give away:
Funny board games like Exploding Kittens
Neckties with weird prints
Candles with "realistic" smells
Classic cat inspirational poster
This is perfect during holidays and events like Halloween, Christmas, and April Fools'.
To take engagement to the next level, you can host a live stream on your YouTube channel during the holiday. For example, you can show up in a live stream dressed up as a new superhero you made up.

As part of the mechanics, you can ask viewers to choose your superhero name and your superpowers. The winners can get funny superhero-related merch. You know your audience best, so pick the ones they'll find amusing!
4. Use Fun Puzzle Games to Get More Comments
Everyone loves games! You can inject some fun into your giveaway by adding games on top of it.
Commenting to join a contest is the easiest way to get engagement. But if your audience loves a good brain teaser, they'll most likely take the time to figure out the answer (even if they lose!).
Here's how to get started:
Pick an old but popular game: this establishes the context and it will be easy to explain the mechanics.
Simplify the mechanics: for example, you can add a modified crossword game to one of your YouTube videos. Show several letters on the screen, and the viewers must put the letters together to form words.
Provide clear contest rules: does the winner need to form the most number of words? Or the longest word? How many winners are you choosing?
What are other classic games that you can incorporate in your giveaway?
The possibilities are endless! Just think about what your target audience likes most, and start adding new clever ways to the mechanics.
5. Take Inspiration from Reality Shows
Nothing beats reality shows for the ultimate giveaway. So, how do you actually translate the format into a creative YouTube giveaway?
The main thing is to choose the format of the reality show:
Game show: create a bunch of obstacles that players have to conquer.
Family show: a camera crew follows a family or individual around.
Dating shows: a person hopes to find love among potential candidates.
Your format depends on your branding, target audience, and resources.
When it comes to giveaways, Mr. Beast is the best! His giveaways are so action-packed and filled with twists and turns. The most glorious one was when he bought a subscriber an island!
This video has more than 67 million views and 200K+ comments!
Of course, you may have fewer resources than Mr. Beast, but it's the best example of a creative and successful giveaway.
You can make it simple and use what you're already familiar with.
For example,you can have a live day-in-the-life video where you showcase the challenges you encounter in a given day. Ask your viewers to help you figure out the various solutions to your challenges.
Can you ask viewers to pick the best outfit for you (or your baby)? Pick the most creative answers in the comment!
Now that we've gone over some fun and creative ideas for YouTube giveaways, it's time to discuss the rules and guidelines.
Learn YouTube Giveaway Rules
With all those ideas, you may get excited to start buying prizes for your giveaway. But before you do that, make sure to familiarize yourself with YouTube's guidelines when it comes to contests and giveaways.
Make sure your contest:
Follows all relevant federal, state, and local laws.
Must be free to enter.
Must not manipulate metrics on YouTube to misrepresent genuine viewer engagement.
And remember, YouTube always changes its rules, so always check the most updated rules and guidelines about holding contests and giveaways.
How to Plan a YouTube Giveaway that Gets Results
You've got the inspiration and the information; now, it's time to take action. To have a successful giveaway, you must be clear about your goals.
Giveaway YouTube Goals
Think about what you want your YouTube giveaway to achieve. Do you want more subscribers? More views on your videos? More engagement on your channel?
Your goals will determine everything you need to do, from what kind of prize to the contest's mechanics. For example, if you need to get more subscribers, the first entry to enter the contest is to subscribe to your channel.
Choose the Prize Based on Your Budget
The next step is to pick the best prize to give away within your budget. The bulk of your budget should go to the prizes but think about other things like…
The tools you're going to use to manage the giveaway
Shipping costs if items need to be delivered outside your country
Budget for ads and influencers for promoting the giveaway
…and other costs associated with running the contest and awarding the prizes to the winner. Knowing all the costs associated with your giveaway also helps you calculate your ROI (return on investment).
Let's say you spend $500 to host your contest. After the contest ended, you got a total of 500 comments. That means that you paid $1 per comment.

Did the comments directly affect your ad revenue? Knowing these numbers can help you improve on your next giveaway video.
The Basics of Contest Rules
Knowing the goals and the prizes lets you establish the contest rules.
In general, regardless of the type of contest, you need to:
Establish a start date and end date.
Set a system to go through all the entries.
Decide how you're going to choose the winners.
Do you want to choose the winners at random? Or do you need to set some criteria, such as the most creative answer?
Choose the Best Tools
The good thing is there are plenty of tools to choose from when it comes to hosting a YouTube giveaway.
Here are the most common ones:
Decide on the mechanics of your giveaway, then look for a tool that offers those features. For example, if you want a referral system, you need to find a tool that offers an easy way to earn entries from referrals. Rafflecopter and Gleam provide an excellent referral system.
If you have an independent video membership site like Uscreen, you'll get the built-in Giveaway Funnels feature.
With Giveaway Funnels, you can:
Give away free access to your paid video offerings.
Send automated emails to those who entered the funnel and add them to an email list.
Convert leads into paying subscribers.
You and your viewers will have a great experience if you choose the right tools. You can learn more from this video:
Create a Kickass Landing Page for Your Giveaway
Your YouTube giveaway needs a landing page. A separate landing page helps you track the performance of your contest because it's not buried under all your other content.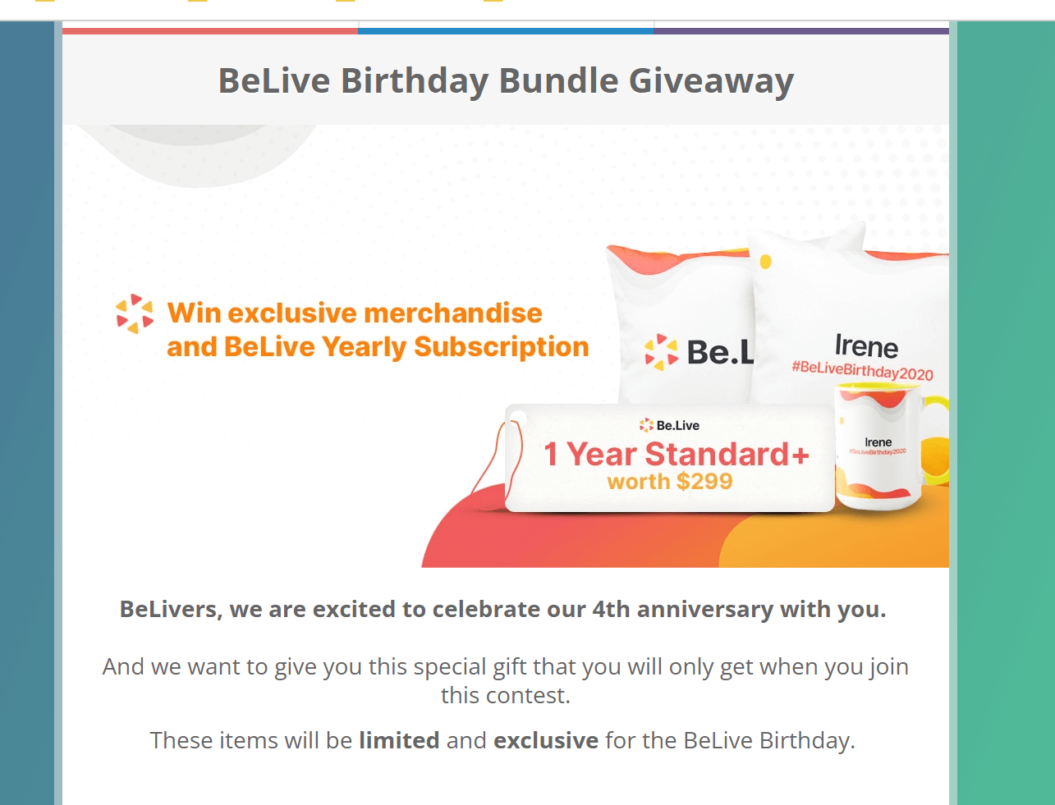 When creating the landing page for your giveaway contest, make sure to:
Include an attention-grabbing headline and image.
Describe what the prize is and how much it's worth.
Make the entry form easy to fill out.
Include widgets of your favorite social media channels for easy sharing.
Anyone who ends up on the page needs to understand immediately what they'll be getting and how to join. If it's too complicated, they will leave without taking any action.
Promote Your YouTube Contest
The final step is to promote your YouTube giveaway. Ideally, you want to create a marketing strategy. You spent all that time creating a creative giveaway, so your promotion needs to be just as creative.
You can use email marketing or social media marketing as long as you'll be able to reach the right target audience for your contest.
Here's an example to-do list that you can use as a guide:
Before the Contest:
Prepare the landing page.
Create promotional graphics for social media platforms.
Use hashtags to keep track of the entries outside of YouTube.
Put together a list of influencers to reach out to.
During the Contest:
Reach out to the influencers on your list.
Start Facebook or Google ads.
Host a live stream to promote the giveaway.
After the Contest:
Pick the winner.
Announce the winner in one of your videos.
Or create a special video where the winner makes an appearance.
Send a follow-up email to everyone who joined.
Plot everything in your calendar and to-do list so you're on top of everything. Hosting a YouTube giveaway can sneak up on you with tiny, unexpected tasks. It's better to be prepared, so you can focus on the fun!
Wrapping the Giveaway Up
Now, it's time to wrap this article up, so you can start wrapping the gifts to your lucky YouTube subscribers.
We've shared 5 creative YouTube giveaway ideas, but we hope it inspired more! You can always take a popular idea and just add your own special twist to it. More importantly, focus on the experience of the contest entrants!