Coronavirus is no joke.
The pandemic has shaken up the entire world, leaving us all in a state of near-apocalyptic panic.
Our collective isolation has not only left many aching to connect with others in person – but also hurt the working lives of folks just like you.
With the economy at an indefinite standstill, countless businesses have been forced to shut down entirely due to the pandemic.
But, in a show of human resilience and ingenuity, many have turned to video streaming as a powerful tool to bridge the human gap we're missing socially and economically.
Here are some examples of how video, in all its forms, has become the most valuable player for communities and companies across the globe throughout the pandemic – and how it can help you too.
Example #1: Music for the Masses
The music industry has been hit hard by COVID-19.
We've seen major artists have their album releases pushed back, and world-renowned festivals close their doors. (RIP Coachella!) Safe to say, it's a tough time to be a creator and a fan.
But artists aren't letting social distancing stand between them and their audiences. Many have turned to live streaming their at-home performances to promote their work directly to their fanbases!
Natalie Prass, singer-songwriter (and part-time fairy), gave a wonderful performance on Instagram Live last week, filled with props and a special appearance by her dog:
We're also seeing solutions surface for indie artists whose budding careers are suffering the most.
SoundCloud recently teamed up with Twitch to let independent artists monetize their live streams during these hard times through the live video site's affiliate program.
It's a win for the everyday troubadour longing to connect with others beyond their bedroom.
Example #2: Social Distancing and Chill
Remember going to the movies?
Yeah, it's gonna be a while before you get to do it again.
But in the meantime, the movie industry has a solution. They've started releasing their films ahead of schedule on streaming platforms like Amazon Prime Video and Disney+!
Films like Jane Austen's Emma, Disney's Onward, and the romantic-comedy Lovebirds are coming just weeks after their scheduled cinema premiere dates.

Late-night talk shows have also found a way to keep their shows going without a live audience or in-person guests. How? By doing what humans do best: finding the funny side!
Hosts have taken a more intimate approach by broadcasting with a skeleton crew from inside their own homes and having the occasional guest appear via video call.
Here's Trevor Noah asking the question on everybody's lips. What day is it?
Example #3: Keeping Your Spirit in Check
Pope Francis is all over the news right now.
The pope held his first-ever virtual Sunday mass at the start of March – offering much-needed comfort to those yearning to connect spiritually as the virus overwhelmed Italy.
Since then, mosques, temples, and churches everywhere have also started to live-stream their services.
And it's a great testament to the creative lengths you can take with video.
One Italian priest, for example, went a step further for his service, filling his church with selfies of his attendees so he could visualize them while streaming!
Funeral homes are another social service now live-streaming ceremonies for families who cannot gather in person due to the pandemic.
Saying goodbye to loved ones is never easy, especially at times like these. This is an ingenious way to once again ease connection during these isolating circumstances.
Example #4: Power to the People
Over in politics, the virtual town hall has taken flight, becoming a key player in the current U.S. presidential election.
Both democratic candidates Joe Biden and Bernie Sanders have continued their campaign efforts live from their homes.
Sanders recently hosted a virtual event dedicated to the pandemic, where a panel health experts weighed in on the crisis as it escalated in the U.S.:
At the other end of the political spectrum, President Donald Trump is also live-streaming his town halls, answering questions submitted through social media in an effort to inform the nation.
Video has also given a voice to folks who want to lend a helping hand amidst the COVID-19 chaos.
We're now seeing the rise of live-streamed fundraisers, – the live video equivalent of TV telethons.
Twitch recently hosted Stream Aid 2020, a coronavirus relief 12-hour Call of Duty gaming stream. It was packed with athletes and celebrities and raised over $2 million for the World Health Organization.
Example #5: Getting Your Workout Fix From Home
Social distancing means one thing for fitness buffs the world over:
it's out with the gym and in with the virtual workout!
At Uscreen, we've already seen what having an online video platform can do for fitness-focused businesses. And now, many of them are coming into their own.
Subscriber counts are up thanks to the number of people trying to keep in shape at home!YouTube's Fitness Blender, for example, is leading the charge with both for their free content and their paid membership site, Fitness Blender Plus.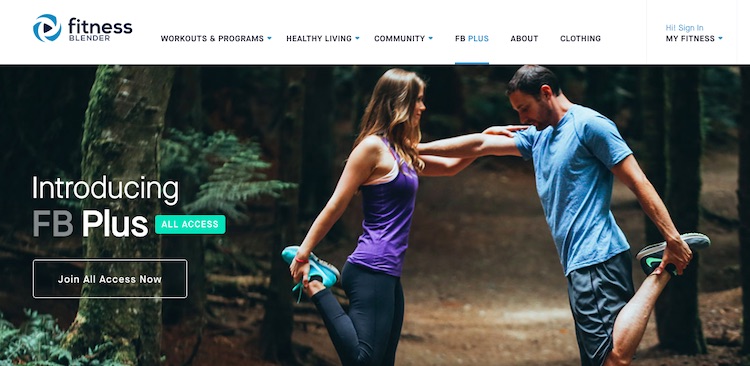 Their rich catalog offers everything from short and simple HIIT workouts to kickboxing and butt-kicking bootcamp series on their platform – for both rookies and gym rats.
Over in the yoga sphere, Yoga with Adriene is using her Uscreen-powered membership site to curate content just for folks dealing with uncertainty and anxiety.
You can check out one of her calming meditations right here:
If your fitness business – be it a gym or a yoga studio – has had to close their doors to their members, going virtual will not only keep you working but also help engage your existing community.
And if you're on the lookout for more ways to make money online as a fitness business, we've got a guide just for that!
How To Sell Fitness Programs Online – The Ultimate 2020 Guide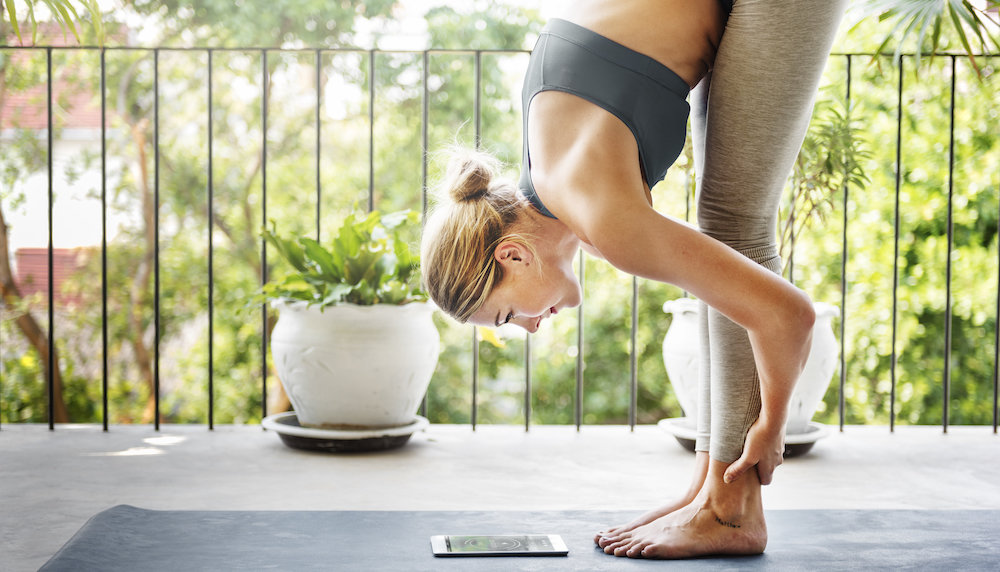 Example #6: The Learning Never Stops
Today's in-person education can be summed up in one word: cancelled.
This has led to bad news and boredom for teachers and students alike. But, live video and video chat services like Skype seem to be helping lots of people get their educational fix!
From Harvard lectures to improv classes, video is helping millions stay enrolled in their courses from the comforts of their homes and keeping teachers busy.
Online learning is for everyone. For instructors or experts on any topics looking to go fully-virtual, creating your own eLearning video courses is another great way to secure a steady flow of income right now.
Example #7: Pro Virtual Hustling
Lots of businesses have transitioned to remote work to stay afloat.
This has all been possible thanks to online work tools like Slack for messaging and, once again, Skype and Zoom for video conferencing.
As a remote-first company, these tools have been a part of our daily lives for a while, and it's great to see others embracing the possibilities.
Here's a behind-the-scenes look at a recent meeting of ours.
Yep, that's a pickle leading the marketing team call: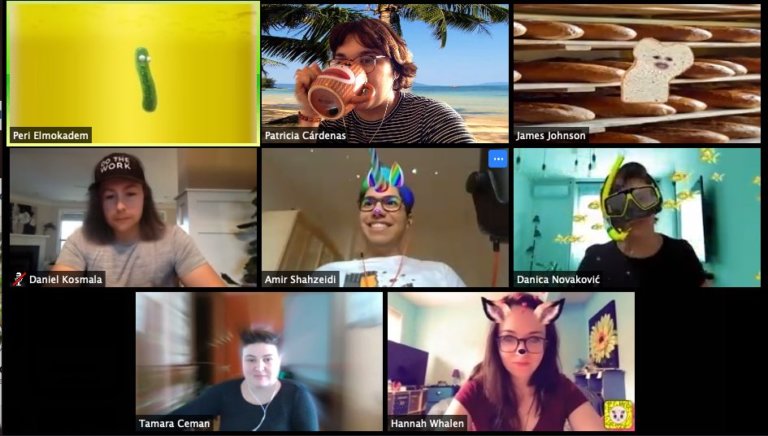 With the right mindset and tools – your business can 100% continue operating just as smoothly while living fully online.
If you've recently had to shut down your office and are still learning the ropes of remote work, we have some tips to help you along your journey and maintain company morale and productivity.
Click here to read our 8 tips for working from home!
8 Work-From-Home Tips
From a Remote-First Company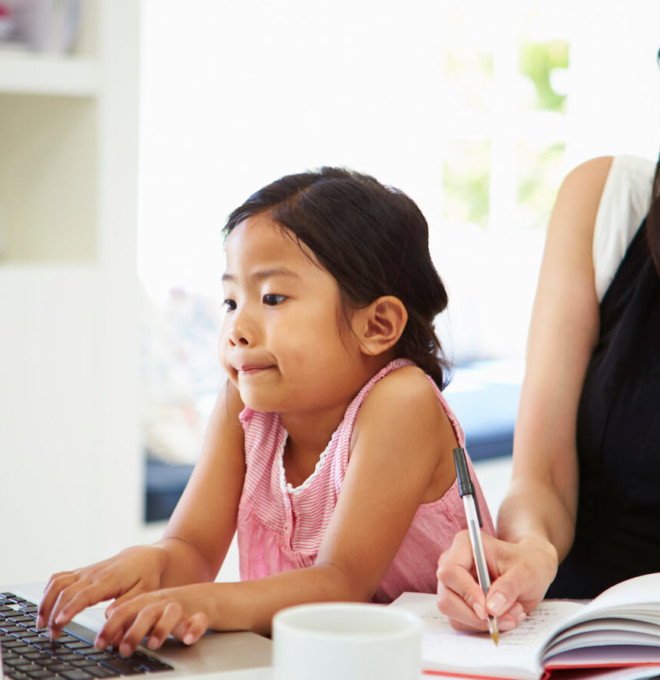 Example #8: Nurturing Your Emotional Wellbeing (Bonus!)
COVID-19 has hit more than just our businesses. We've all had to adjust our social and personal lives to meet the needs of the pandemic, too.
Psychologists are using the same work-from-home tools to continue offering therapy at home, to ensure people who feel overwhelmed can cope at this difficult time.
But there are also some more fun ways to ensure you keep your spirits up.
You can use group calls with friends and family to host virtual binge parties of your favorite films and TV shows.
And if what you're craving are the sights and pleasures of the outside world, you're in for a treat.
Zoos and aquariums have gone digital, now streaming live footage of their animals, from hippos to adorable penguins.
And from Malibu all the way to Jerusalem, hotels have been live-streaming their breathtaking views for anyone seeking a virtual getaway or planning a fantasy vacation.
Not only do both of these entertain and offer a much-needed escape from the headlines, but they also entice potential visitors. This is proof that offering free video services is a fruitful opportunity to build brand and community awareness.
This is But a Moment in Time
We are in the midst of an unprecedented global crisis.
Still, there's no need to full-on panic.
Across industries, businesses, organizations, causes, artists, instructors and more have had to brainstorm new ways to connect with the public and generate revenue as the global economy is threatened.
Whether it's through:
video chats

virtual binging parties or

live-streamed events like fundraisers, or even

on-demand workouts
Video is carrying the entire world on its back, keeping us virtually engaged and entertained within the safety of our homes.
Whatever your business or cause, there is a video format that'll work for you as you navigate these turbulent times.
If you need any help along the way, say, in deciding whether live video or streaming will best suit your business' pressing needs – we've got you covered.
'Til next time!
Live Streaming vs. VOD:
Which One Will Save Your Business?