As a content creator, you're likely wondering what's something that's popular, easy to distribute, and can still make you money.
Enter: digital products as another avenue for making money from your content.
And if you're wondering how you can be part of that world, we'll help you with that.
There are a range of digital products you can pick from to start selling online, from online courses to ebooks to memberships.
In this guide, we'll go over how to sell digital products and clue you in on types of digital products to sell as a content creator that includes more than 13 examples of digital products and the best platforms to sell them on.
Let's do this!
What Is a Digital Product?
Digital products are pieces of media or downloadable assets that can be distributed and sold online over and over again.
They are intangible assets which means you can't touch them, but you sure can monetize them.
As a content creator, you likely use or create some of these common digital products for free already:
Video streaming
Mobile apps
Video games
Kindle books
Online courses
And that's only some of them!
And if you're looking to begin monetizing them, there are some pros and cons of selling digital products that you should consider. Let's start with the upsides.
Benefits of Selling Digital Products
There are many benefits to selling digital products. Unlike physical products, they…
can be distributed online repeatedly
don't need to be restocked
are usually low in cost to produce
give you a high-profit probability
tend to be more sustainable
Plus, they can be a good way to generate passive income.
Since digital products are usually very niche, the startup cost is usually low if you pick the right product to sell.
Want to know what's even better? If you're a content creator, you can pair them with your business strategy and promote them on your videos, live streams, and online community.
So if you host live streams regularly on your platform, you can let your viewers know during them that you just launched an online course.
Now, for a few downsides to consider.
Drawbacks of Selling Digital Products
There are some things to keep in mind and potential drawbacks when considering selling digital products.
When you decide to sell digital content, you might…
have to compete with free alternatives
find it hard to demonstrate their value
spend a good amount of time creating them
be susceptible to piracy or theft
… but if you're really committed, they can be worth it.
Want to find out the best virtual products to sell?
13 Digital Products to Sell
If you're convinced of the benefits of selling digital products and ready to take action, it's time to dive into what digital products are there.
We'll take a look at the different types of digital products that exist by overviewing the ones that are the most relevant to content creators — plus, we'll namedrop a few examples to inspire you.
Pro tip: Most of these you can sell on your own platform with Uscreen.
It's simple with Uscreen.
Build, launch and manage your membership, all in one place.
Educational Digital Products
People are always looking for ways to learn new things, and online learning has become increasingly popular. In fact, it has grown over 900% since 2000.
These products can take some time and effort to create, especially when creating many different modules or pages.
However, once your course is completed it can essentially become evergreen — that means you can keep earning from it and serving your audience for years to come.
Let's dive into some educational digital products.
Online Courses: You can create online courses to teach people anything, from cooking to playing the guitar to business tactics. Plus, the content structure is all up to you:  you can divide it into small videos and include printables, host webinars, and discussions.
Ebooks: If you like writing, ebooks can be another great way to sell your expertise. You can write a small book with actionable items about something you're passionate about — like a guide on how to start eating healthier. 
Professional services: You can create a small workshop that you can charge a one-time fee to attend. Or you can create coaching packages with ebooks, mini-courses, and a one-on-one coaching call once a month. 
So, if you're an expert on a specific topic, this might be the type of digital product for you to sell. You might find it rewarding to share your wisdom online while making money from it.
Take Uscreen client, homemade, for example. On their platform, they offer on-demand cooking classes that are personalized to you.
They keep their content evergreen by engaging with their audience, answering questions, and offering exclusive deals on tools you'll need to cook the weekly recipes.
Memberships
Oh, memberships! They're everywhere nowadays, and you likely pay for a couple.
With memberships, creators are able to generate a recurring revenue stream. You can potentially include any type of content, bundle them up, and charge a subscription fee that only members can access.
This is also an opportunity for you to start building and nurturing your audience while growing your library of content.
Many content creators have started selling memberships for their content. Here are some types of memberships to sell:
Video platforms can allow you to create subscription-based videos that audiences can consume on their own time.
Membership sites allow you to create exclusive content for paid members, such as videos, printables, and webinars.
Online communities allow people to join for a fee in order to interact with members, engage in discussions, and watch live streams.
Take a look at Signature TV, which created a membership website using Uscreen, and charges a subscription fee so members can access exclusive content from makeup artists from all over the world.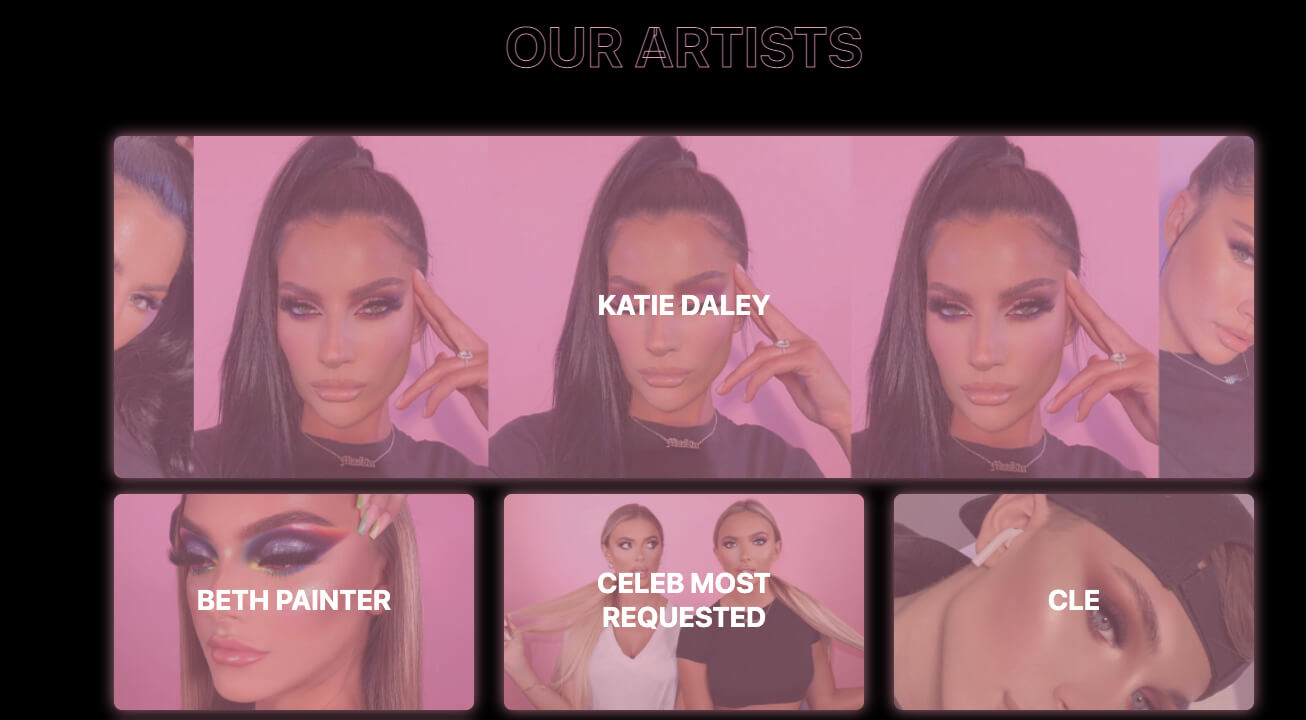 They upload tutorials, tips, and master classes for their members to access on any device.
Licensed Digital Products
If you ever purchased a stock video for your YouTube channel intro, you were buying a licensed digital product.
Creators can then offer licensable digital assets to businesses and individuals and charge them to use your products.
Although these can take some time and experience to create, it can be rewarding to see others using your products to help create their own content.
But stock video is only one of the licensed digital products you can sell. There are plenty of other options, including:
Music and audio: You can sell audio digital products to YouTubers, podcasters, and even the marketing team so they can add to their content. Some of these include beats and instrument samples, sound effects, and plugins for music and software.
Stock photos: If you're a photographer, you can add your photography to a stock photo website and get paid for it.
Software: This is great if you have coding experience, and have created software in the past. For example, you can sell mobile apps, web apps, and desktop software as your licensed digital product.
Presets and overlays: If you're great with photo and video editing software or have gotten compliments on your edits, you can sell presets and overlays for people to use on their own projects.
Legal document templates: You can also create licensed legal document templates, such as contracts, and other people can use them for their business.
One good example of this is Peter McKinnon, a YouTuber who sells his Adobe Lightroom presets on his website.
His presets range from $20 to $40 and offer around 15 different presets per package, which can be a good option for creators who want to save some time editing their photos for social media.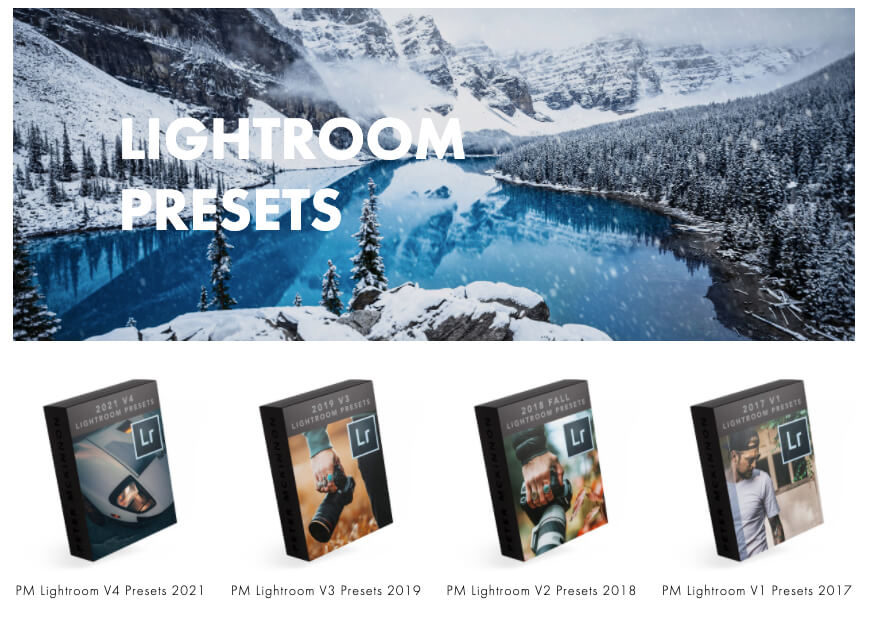 Tools and Templates
Templates and tools make our lives so much easier, and plug and play is definitely here to stay.
Tools and templates are great because they save people the time they would instead be creating something from scratch.
There's a whole lot you can do when it comes to templates and tools. What's even better is you can pair these with your membership site or online courses.
Here's how you could monetize these digital products:
Templates: You can create templates for:

Scripts
Resumes
Marketing strategies
PowerPoint presentations
And even budgeting spreadsheets
Tools: Or you can create

Plugins
Digital brushes
Textures
Graphic design elements
Or anything else that can help content creators with their projects
For example, if you're a therapist and know that you'll need a lot of paperwork for therapy sessions, could you make templates to help others, for example?
Take a look at Girls Who Budget, who sells budgeting spreadsheet templates on Etsy to make budgeting easier and more enjoyable.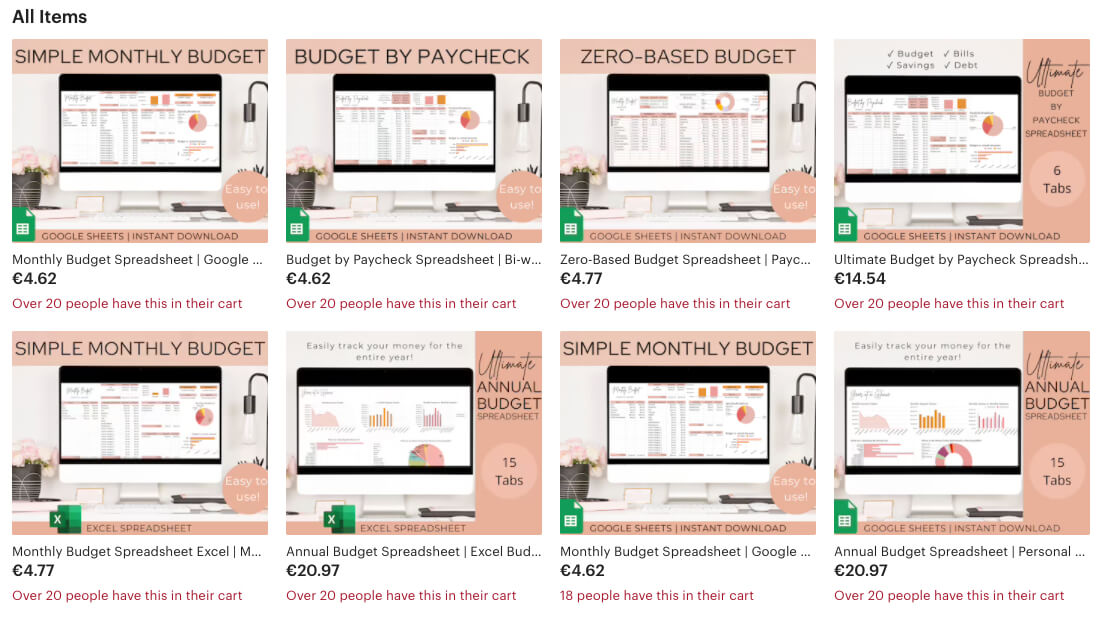 Platforms to Sell Digital Products
There are many different ways to sell digital products, and the platform you pick will depend on the digital products you're selling.
Before picking a platform, consider which digital products you want to offer. Make sure the platform will allow you to sell them, the pricing for the products, the audience to sell them to.
Let's take a look at some platforms you can use to sell digital products.
Uscreen
If you're looking to sell memberships, online courses, or even create your own online community, Uscreen is the all-in-one place for that.
Our platform lets you monetize your videos and even create your own video hosting platform.
Plus, we make it easy for you to:
Sell online courses
Create membership sites
Build online communities
Use affiliate marketing
Hold live streams
The great thing about Uscreen is that you can create a wide variety of digital products to sell and add them straight into your platform and promote it in your content.
It's simple with Uscreen.
Build, launch and manage your membership, all in one place.
Etsy
If you would rather sell your digital products through a marketplace, then Etsy might be your best bet.
With Etsy, you can create your own storefront and add your digital assets to sell, including templates, spreadsheets, and even presets and overlays. However, they will take a cut of your profits and charge you mild listing fees.
Etsy charges you $0.20 for a 4-month listing and 5% on each sale.
But you have an option to create an unbranded online store with them so your storefront will look just like your brand.
Shopify
Shopify lets you sell everywhere, online, and in-person.
They allow you to have customized your storefront according to your brand with responsive themes that are easy to use.
You can also have your own custom domain for your online store that's also designed for mobile.
Although it is free to setup, with Shopify, you have to pay monthly to use their service, and you pay zero transaction fees on sales.
Skillshare
If you decide you want to sell online courses, then you can take a look at Skillshare.
Skillshare lets you teach online and grow your audience while earning money in the meantime. And some of the top-earning teachers are making over $100K a year.
However, you only get paid royalties on Skillshare. Each month, 30% of Skillshare's total membership revenue got to a royalty pool. Teachers are then paid based on their share of paid minutes watched.
Amazon
Now if you want to sell ebooks, art, or even music, Amazon might be the best platform for you.
Amazon is a huge platform for businesses, including online products. Plus they have a massive platform for ebooks — after all, they started as an online bookstore.
Aside from their huge user traffic — who doesn't have an Amazon account? — you can transform a simple Word document into an ebook.
They do charge $0.99 for each unit sold if you have the individual plan. If you plan to sell a lot of products, you can choose the professional plan that costs $39.99 per month, which lets you keep all the revenue on the units sold.
Want to know how you can start selling your digital products?
How to Sell Digital Products Online
OK, we got the benefits, the products, and the platforms covered. But now you need to know how to start selling digital products online.
Here's how to sell digital products in just 5 steps:
1. Research Ideas
Get your brainstorm cap on and start researching.
Start by writing down all of the digital products ideas you can think of. And consider asking yourself some questions to help with the brainstorming process:
What are my interests and passions?
What experience, skills, or expertise do I have that I could teach people?
How can I help people in my industry?
Can I create a digital product to support my content creation business?
What are my values? Can I help people by sharing them?
What am I good at?
Then, start looking online for how other people are doing it. You can search some of your ideas on:
Pinterest
Etsy
Google Images
Amazon
Instagram
Facebook groups
Reddit
Product reviews
Or take a look at what other content creators are doing.
The brainstorming phase will help you build a base of what digital products you can potentially create and be successful in selling them.
2. Identify a Problem to Solve
Usually, when customers buy a digital product, they are looking for a solution to their problem.
Start by identifying what common problems your audience faces. For instance:
Are they looking to improve their health?
Do they need to save for college?
Do they want to boost their confidence?
Are they looking for ways to stay organized?
Do they need tools for their online business?
Now, how can you solve their problem?
If you're an online fitness instructor and your audience is struggling with creating a habit of working out, then you can offer a subscription service with fitness videos to give them a home workout routine.
Or if the members of your online community are saying they need help keeping up with their tasks, then maybe you can offer them online planner printables so they can easily write down their tasks for the week.
3. Find Your Niche
After figuring out a couple of problems you can solve with digital products, it's time to create your unique solution. In other words, it's time to "niche down."
But what does that mean?
The more specific you are, the better. That means, choosing a very specific audience to target and offering a product that will solve their problem. Here's why you should niche down:
You can make your product valuable by tailoring it to a specific need of your audience.
Your marketing strategy will be customized for that specific audience.
You'll be able to speak directly to their pain points and give them a solution.
Your audience will see you as an expert in that topic, and keep coming back.
You have to get very specific so that your audience will see your digital product as the best solution to their problem.
Want to hear an example of niching down?
Our client, Yoga for Rowers, tailors their yoga classes specifically to rowers. They have a platform with online classes and a community that helps athletes build body awareness, increase strength and improve their rowing. Way to niche down!
4. Validate With Social Proof
But are people looking for your solution to their problem?
For your product to be successful, you have to validate your idea and see if people would actually buy the digital good you're offering.
So it's time for more research.
You can validate your idea with social proof — that means seeing if other people are doing it and if people are searching for it. Here's how you can do that:
Doing keyword research and see how many people are looking for your topic. You can use Google Keyword Planner for that.
Checking if there is growing interest in your topic — or a similar one — by using Google Trends.
Posting a survey or a quick poll on social media or in your community to see what they think of your idea.
Running a test and experimenting with a simpler version of your idea to see if people buy in.
Even if you find that people are searching for your topic or your audience likes your idea, it can be good to start small — just to be safe.
So if you want to sell templates to help people running small businesses, you can start out by trying to sell business card templates.

If people are interested in it, then you can create other products such as onboarding documents, spreadsheets, and report templates.
And to the last step.
5. Start Creating Digital Products
Now that you have the perfect digital product, it's time to create it
You can start small and create products that are simpler. Then once you start getting feedback from your customers, you can improve your products, add features and create different variations of your product.
After that, you can choose a platform to sell your digital products or add them straight into your online community or website. Then you can keep promoting it on your videos, live streams, or offer discounts for bundles.
Wrapping This Up
We hope you feel inspired to sell your digital products, and start monetizing your content.
If you want to pursue a lot of these digital products, then we have to admit: Uscreen will allow you to sell most of these.
Want to create your own platform and start selling digital products online? Request a demo with Uscreen today!
It's simple with Uscreen.
Build, launch and manage your membership, all in one place.
Selling Digital Products FAQ
Still have questions about how to sell digital products online?
Here are some frequently asked questions:
What Is The Best Way to Sell a Digital Product?
There are different ways you can sell a digital product and the best way depends on the type of digital product you're selling. You can sell it on ecommerce platforms, social media, and online communities, among others. 

If you're selling memberships and online courses, you can use a platform like Uscreen. 
How Do You Make Money Selling Digital Products?
First, you have to find the right product niche and add it to a platform where you can sell it. Increase your digital product earnings by marketing it to the right audience, running promotions to increase sales, promoting it on your platform, and improving your product regularly. 
Where Can You Sell Digital Products?
You can sell your digital products on: 

– Uscreen
– Etsy
– Shopify
– Skillshare
– Udemy

And many other platforms.