Contribute to the Uscreen Blog
The Uscreen blog is booming with scrumptious content that video creators and entrepreneurs crave — and we'd love for you to be a part of it!
Find out how
The Uscreen Audience
Uscreen's audience is made up of video business owners from around the world. They're content-focused people, who cater to a hard-earned community. We only publish content that helps our audience with these goals. That means all topics must focus on the daily lives and needs of a video-business owner.
They're interested in:
Connecting with new customers
Retaining existing customers
Growing their income
Building optimized sales funnels
Staying at the forefront of their industry
Marketing for growth
Better understanding OTT and SVOD
How to make sure your content is selected
We want to publish your content on our blog. Nothing makes our Content Marketing Lead, Peri, happier than having more fresh content to share!

But we have high expectations. Your post shouldn't just be good, it should leave a lasting impression on our audience.
What We Expect
Well-written: posts should be clear and error-free
Relevant: posts should engage, educate, and excite our audience
Comprehensive: posts should go deep into the topic
Reader-focused: posts should not be overly self-promotional
Ready-to-go: posts should be good enough to publish instantly
Unique: posts should be fresh and not cover topics previously published on the blog
What We Pass On
Contain overly-promotional content
Only exist for link-building purposes
Contain unoriginal and previously-published content
Are too short
Do not fit the content on our blog or our style
Deliver false information or data
Are hard to read or filled with grammatical errors
Uscreen Guest Post Guidelines
Uscreen posts have a personal but professional tone. You should be human and relatable while maintaining a sense of authority.
It can be helpful to picture this like you're running a workshop. You want to be approachable, personable, and fun, without coming across as too chummy!
We aren't asking you to create posts that would make Ernest Hemingway go weak at the knees, but it's our main focus to serve our audience and we want to respect their time and attention.
Take a look at these guest posts to get a better idea of what we're looking for. These writers have done a great job of respecting our audience, and not overdoing the self-promotion:
When it comes to writing your content, you should:
Be original and unique

Avoid basic topics

Write a minimum of 1500 words

Use US grammar and spelling

Use images, videos, and external links to create context (with proper attribution)

Avoid being overly self-promotional
Your post should also contain:
These do not include landing and product pages

All anchor text should be partial-match

Avoid using UTM parameters
So, You Want To Publish A Post On Uscreen?
If you've read all of that and still want to publish on Uscreen, that's great. We look forward to seeing your work!

Here's the process you'll need to follow.
1
Submit Up To 5 Topics
Please use this form to share a list of up to 5 topics. These should include an enticing headline and a summary of why you think the post will be a good fit for us.
You'll also receive bonus points if your posts have SEO value and additional keyword research data. Although, this isn't a necessity and won't disqualify you if your idea doesn't!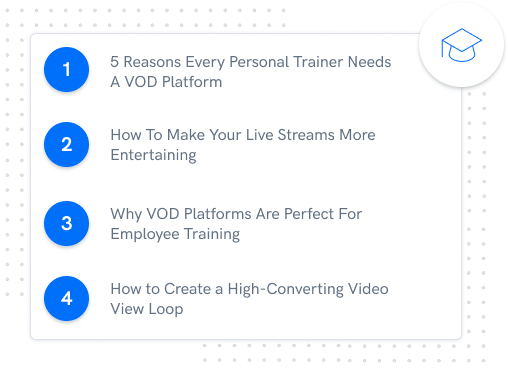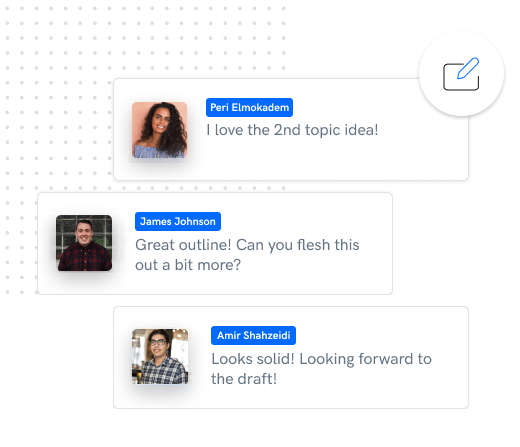 2
Approval And Outlining
Once we've reviewed your submission we'll select the most relevant topic from your list. Then, we'll ask you to submit an outline of how your post will look.
We will then approve your outline, so you can begin working on the draft.
Please note: we will NOT accept posts without going through the outline phase. Please do not submit a final draft at this stage!
3
Draft Submission
When you're ready, you can submit your final draft in a Google doc for review. Please share edit access with us.
You should also share any assets used in the posts (images, gifs) using Google Drive or Dropbox.
We will either return this to you for edits or approve it to be published. We also reserve the right to make stylistic changes before publishing to make it in-line with our brand guidelines.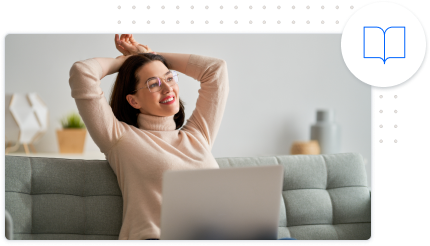 4
Publishing And Sharing!
We'll alert you when your post is shared and add it to all of our relevant social media feeds 🙂 We'd appreciate it if you would do the same!
Do you have an idea for a blog post?
Important Notes:
1. Uscreen has the final editorial say on all published content. This includes, but is not limited to, updating headlines, featured images, and links.
2. Uscreen reserves the right to reject a piece at any point in the editorial process, especially if it requires intensive editing from our in-house staff.
Rights of Use:
By submitting your post to us, you (or your organization) grants Uscreen unlimited right to share and publish your content across our digital channels including (but not limited to): web, social media, email, mobile, and PDF.
We also retain the right to edit for clarity, tone, style, links, and search engine optimization purposes.
Please ensure you have the right to grant the use of all content and material you intend to submit, and provide copyrights, licenses, or the proper attribution for any rich media used.
Republishing:
We request that your contributed articles remain exclusive to our blog for a minimum of 30 business days, after which time they may only be reposted partially if they include attribution and a link back to the original post on the Uscreen blog. (i.e. Including the line: "This content originally appeared as a contribution on Uscreen" hyperlinked to the original source.)
We're ready to see what you've got!
Click the button below and fill the form to submit your topic ideas.