We've come a long way in video history.
At the start of the decade back in 2010, YouTube was metamorphizing from meme central to the new MTV, setting foot for stars like Justin Bieber and Shawn Mendes to show off their talents and land coveted record deals.
But just like YouTube's transformed video and entertainment as we know it, there are countless possibilities for where video could take us in the forthcoming decade.
Video entrepreneurs and creators from all corners of the internet are profoundly affected by any change in the video-sphere, which is why it's important to stay involved with the latest happenings of this dynamic world.
Video conferences are a phenomenal way to learn more about the industry, network and gather tips from its leading executives, creatives, and influencers.
Where will video take us in the 2020s? Step out of the studio and into one of our picks for the top video production conferences of the new year to find out.
| | When? | Where? | Cost? | Best for? |
| --- | --- | --- | --- | --- |
| VidCon | June | Anaheim | $80-500 | Video content creators and industry insiders |
| VidSummit | October | Los Angeles | $795 (2019 price) | Video content marketing experts and enthusiasts |
| PlaylistLive | Feb-March | Orlando | $120-500 | Up-and-coming video creators seeking to connect with their peers |
| NABShow | April | Las Vegas | $899 | Those seeking a broader event on digital content |
| Content Marketing Summit | October | Cleveland | $550-2600 | Those seeking an immersive content marketing experience |
1. VidCon
Where? Anaheim, CA
When? June 2020
Perhaps the best known out of the pack, VidCon is known for attracting the loyal followings of the hottest YouTube stars, like MatPat and brothers Hank and John Green.
It is also a great event for video producers and industry professionals.
The event offers three different tracks for attendees: community, for fans to connect with their favorite video stars; creator for those seeking industry insight and networking opportunities, and industry for brand strategists, software developers, and other insiders.
An immersive experience for fans, VidCon also has a music festival and themed prom for attendees in the community and creator tracks with multi-day passes.
This event is for you if:
You are a video content creator and want to connect with your fans
You want to strengthen your video strategy
You don't mind a bit of fan-craziness
Cost of attendance: $40-500
Follow @VidCon on Twitter for event updates and more.

2. VidSummit
Where? Los Angeles, CA
When? October 2020
Less focused on fan engagement, VidSummit is all about the business of video. It is perfect for creators and entrepreneurs looking for a less fan-oriented event.
Branding is a key focus of the summit. Last year, over 58 speakers –including YouTubers Casey Neistat and Derral Eves– shared their tips for producing engaging video content and "turning subscribers into sales."
Uscreen paid a visit to VidSummit this year and learned tonnes on how to optimize your videos and tell compelling stories with them. (It was awesome.)
This event is for you if:
You're a video content creator (or are on a good road to becoming one)
You want to connect and learn from other creators
You want to do it distraction-free (no fans)
Cost of attendance: $795 (2019)
Follow @VidSummit on Twitter for event updates and more.

3. PlaylistLive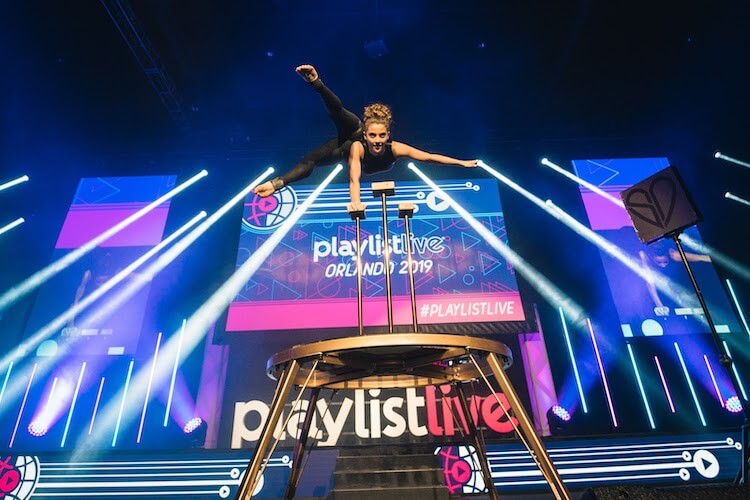 Where? Orlando, FL
When? 2020
There's no denying the powerful youth presence online, especially on YouTube.
PlaylistLive fully embracing this, aiming to help blossoming creators build valuable connections with fellow videomakers and strengthen their online presence.
This video production conference also prioritizes fun within their agenda.
Engaging events like concerts, Q&A sessions, meetups, pool parties, and more amp up this video celebration to new, exciting heights.
This event is for you if:
You're an up-and-coming video creator
You want to be more involved with the video community
You're seeking a lighter, more youth-centric event
Cost of attendance: $120-500
Follow @PlaylistLive on Twitter for event updates and more.

4. NABShow
Where? Las Vegas, NV
When? 2020
This five-day extravaganza calls itself the "ultimate media, entertainment, and technology event."
At NABShow, attendees gain a comprehensive overview of the current state of media and entertainment, video included.
Come and network with digital leaders across industries who have mastered the art of content and learn what is working for your brand and what you should definitely leave in the 2010s.
This event is for you if:
You're eager to learn more about the media and entertainment world as a whole
You're seeking rich educational sessions hosted by industry leaders
You want to show off your video content to a wide range of attendees
Cost of attendance: $899
Follow @NABShow on Twitter for updates on the event.

5. Content Marketing Summit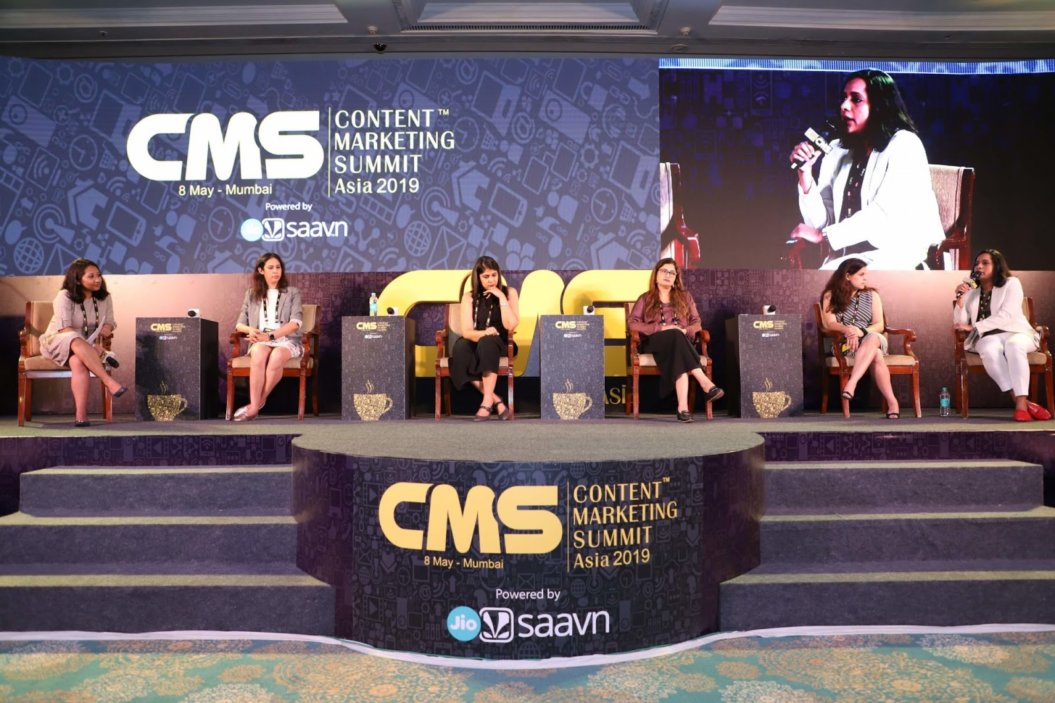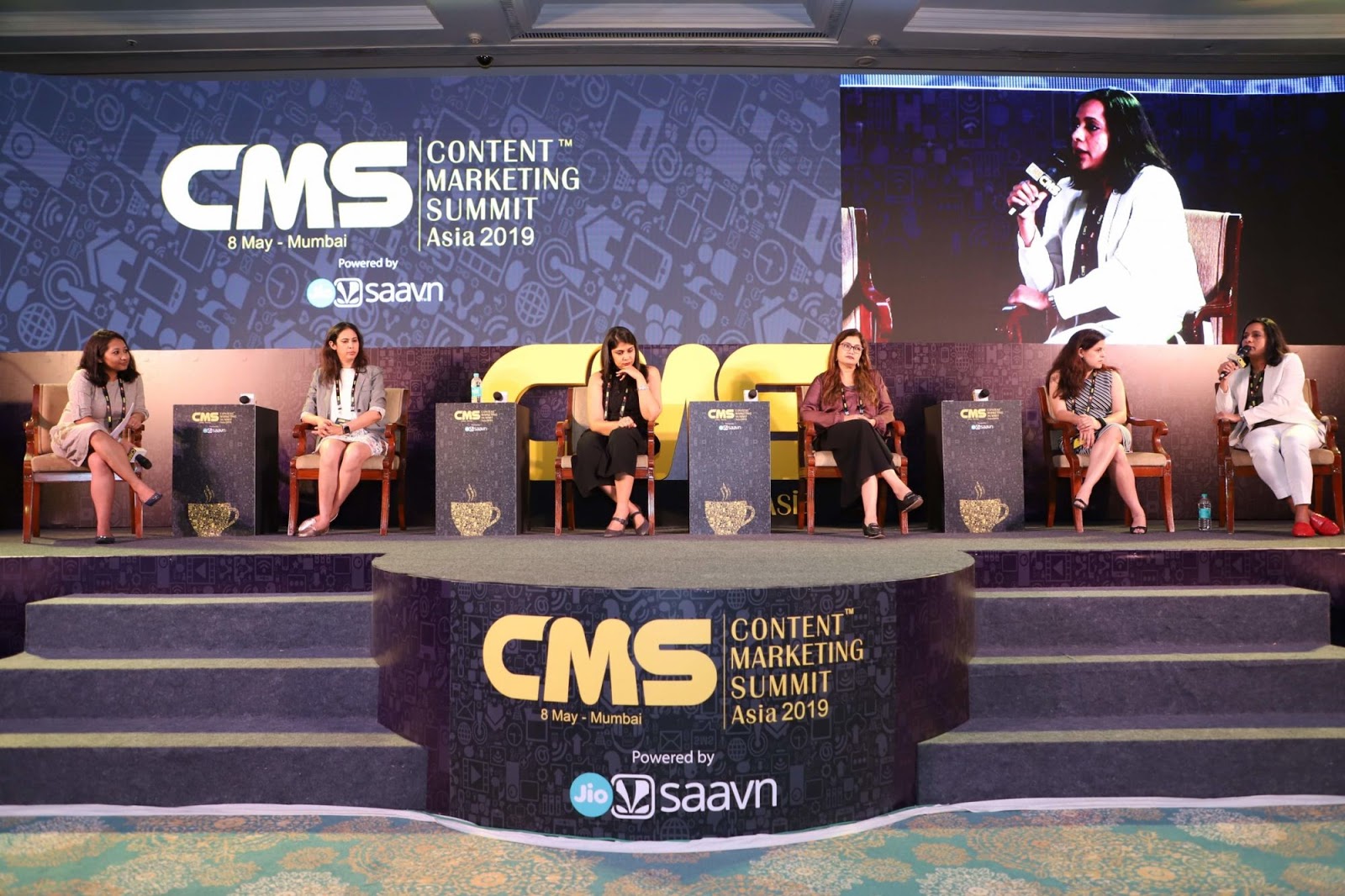 Where? Cleveland, OH
When? October 2020
Content marketing is key to the success of any brand. The Content Marketing Institute knows that very well and has designed this summit to help you reach all your content goals.
Learn branding secrets from execs at names like Volvo, Microsoft, and Nestlé and pick from over 125 sessions and workshops hosted by experts around the world at next year's event.
Previous speakers have included figures in the entertainment industry, like actor Mindy Kaling and musician Henry Rollins, as well as marketing professionals working at NASCAR and LinkedIn.
This event is for you if:
You're all about branding
You want detailed insight on how to boost your strategic outreach campaigns
You want to learn from a variety of industry leaders
Cost of attendance: $550-2600
Follow the Content Marketing Institute on Twitter for updates on the event.
In Conclusion
The way we consume and distribute video is shifting before our very eyes.
The 2020s will undoubtedly mark even more changes in video history. Which is why it's best to be well-equipped and on top of the game.
For content creators like yourself, this new decade will serve as an opportunity to expand on whatever you think you know about video making so far. What better way to start than at one of these extraordinary events?