2020.
New year, new decade, and oh so much to anticipate.
We're entering an exciting time filled with promising changes–some of which are already bubbling up.
Want to hear one? The skyrocketing growth of OTT apps as a profitable outlet for video content creators.
The numbers tell it all: OTT is taking over how we consume video content by lightning speed––and amassing huge profits in the process.
Reports show that by 2020, the over-the-top (OTT) market will generate an impressive $120 Billion. Over one-quarter of the global population is also expected to subscribe to SVOD services by 2022, further fueling the OTT fire of success.
Many video entrepreneurs are already ahead of the game, doing their research and attending conferences to fully immerse themselves in the industry.
You too can join in and be a part of history. Network with leaders in OTT, learn the latest in consumer trends and show off your own OTT product to a global audience.
Now is the time to dive into the eye of this video storm.
Here are our picks for the 6 most anticipated OTT conferences you should definitely check out in 2020. (You can thank us later).
1. That Big TV Conference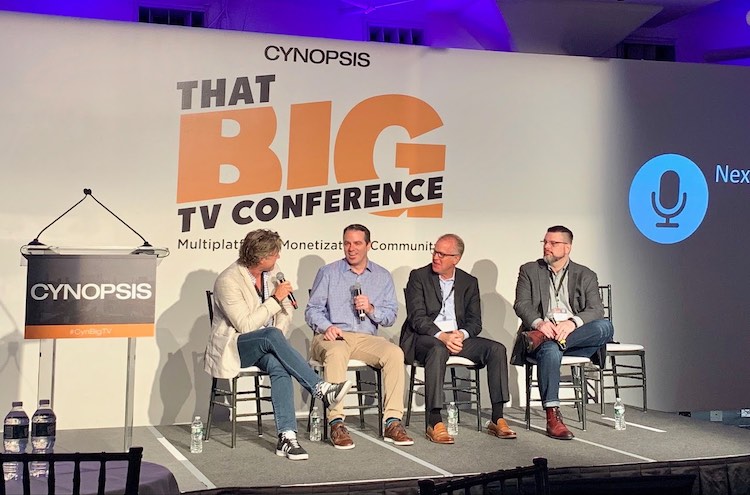 When? September 2020
Where? New York City
That Big TV Conference, as its name suggests, is rather grand.
Hosted by Cynopsis Media, the conference covers the changing landscape of TV and streaming.
Its aim? To bring together thought leaders to discuss the ever-changing mediascape.
Its broad roster of speakers from media and technology giants like PEOPLE, Forbes, Twitter, and Hyundai.
The event will have 30 sessions, including "OTT: It's an AVOD World," a discussion featuring execs from Viacom and Amazon Fire TV, and sessions on how to turn your fans into committed superfans.
This event is for you if:
You're in media and want to learn more about OTT
You're looking to network with execs from diverse fields in media, TV, technology, and more
You're exploring monetization models
Cost of attendance: TBA
Follow the #CynBigTV tag for more updates on the event.
OTT Apps: The Complete Guide for Video Entrepreneurs in 2020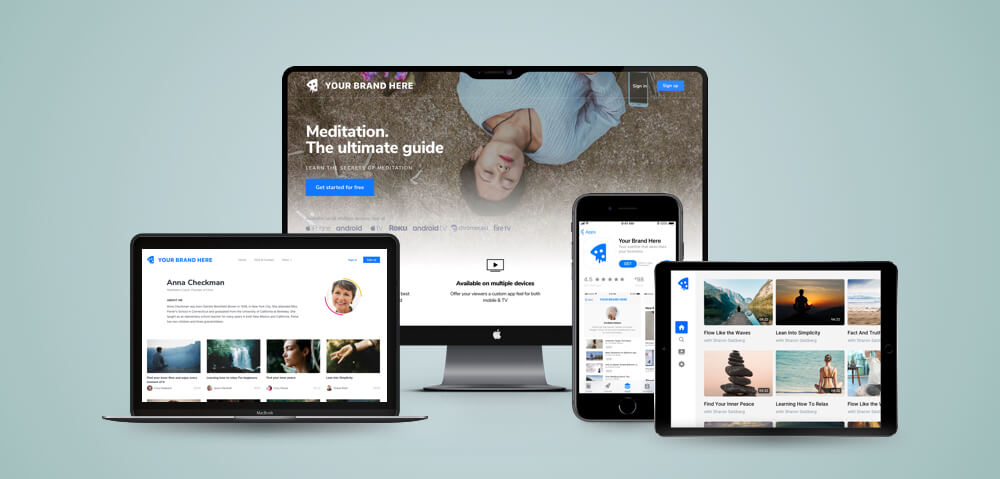 2. The OTT & Video Distribution Summit
When? June 2020
Where?: Santa Monica, CA
Next summer, the OTT & Video Distribution Summit will be making its grand return for 2020.
The summit's second annual installment promises attendees exposure to the TV industry's most well-regarded decision-makers as they discuss the future and progress of digital TV content distribution.
Highlights from previous installments include debate panels on SVOD vs. AVOD and the future of TV networks as we know them. The event will also have an additional Wonder Women in Streaming acknowledgment ceremony, honoring outstanding female professionals in streaming media.
Some of the big figures the summit brought together in 2019 include executives from Pluto TV, Viacom, CBS, Starz, and Tubi.
This event is for you if:
You're in mainstream media
You're moving from linear TV to OTT
You want to hear from leaders in the TV industry and how they're navigating the world of OTT
Cost of attendance: $799 + $299 for Wonder Women in Streaming.
Social media links: Twitter
3. NAB Streaming Summit
When? April 2020
Where? Las Vegas, NV
This summit is Hosted by the National Association of Broadcasters and is part of NABShow, a broadscale media, entertainment, and technology event.
Focused on the business and technology of OTT video, the event offers valuable insight on the tech and business side of OTT, courtesy of its 100 speakers from the broadcasting, media and publishing industries.
The summit will also address the challenges in creating and monetizing quality video content, as well as offer insight into the various monetization options (SVOD, AVOD, TVOD).
This event is for you if:
You are involved in the tech side of OTT
You are looking to optimize your video streamline
You're rethinking how to package and distribute your video content
Cost of attendance: $965 – $795. Register here.
Follow the latest show updates on Twitter with the #streamingsummit tag.
4. Stream TV Show
When? June 2020
Where? Denver, CO
Formerly known as the Pay TV Show, this event has expanded its focus, fully adopting OTT as the future of streaming and pay TV.
True to its brand, the event's new slogan is: "Where Pay TV meets OTT". It will explore topics like the new wave of streaming services and how to provide a pay-TV experience that isn't overwhelming for consumers burdened with too many options.
Speakers at Stream TV Summit will include executives from Sony, Showtime, Comcast and Amazon Fire TV.
This event is for you if:
You're particularly focused on monetization models
You work in TV and are adapting to new streaming models
You want to hear executives in the television industry's take on OTT
Cost of attendance: TBA
Social media links: Twitter
5. Future of Video
When? Dec 2020
Where? Marina Del Rey, CA
Future of Video is a research-heavy conference focused on consumer behavior and market trends in the ever-changing size of the OTT TV landscape.
2019's conference, taking place in December will feature presentations from the CEO of Pluto TV and execs from Verizon, Viacom, and AT&T.
Its agenda will explore topics churn rates in OTT, kid-friendly video content, and challenges for small OTT video services.
This event is for you if:
You want in-depth research on how to engage your audience
You're part of a smaller-scale OTT video business
You're interested in marketing to a variety of demographics
Cost of attendance: $1800 (2019 price)
Follow Future of Video on Twitter for more updates.
6. OTT Leadership Summits (East & West)
When? May 2020 (East) Nov 2020 (West)
Where? New York City (East), Los Angeles (West)
A pair to watch out for, these summits are hosted by Streaming Media East & West. Both will focus on breaking down the OTT ecosystem to lay out both the opportunities and obstacles that the market faces.
This year's western installment offered insight on how to reach Gen Z and the new Generation Alpha. The eastern one had a discussion predicting the success of newer streaming services from media giants like Disney and CBS.
Both will unveil new and exciting OTT research to help smaller video businesses thrive amongst the giants.
This event is for you if:
You recently started your own OTT video business
You're shaping out your audience
You're directing your focus to a single demographic
Cost of attendance: $1195 – $1295 (2019 price)
Follow @streamingmedia on Twitter for more updates on the summits.
To Wrap Things Up…
The OTT market is getting richer and more complex by the minute. A video-on-demand service is now something anyone can create with enough ambition, creativity, and industry insight.
When it comes to streaming and OTT, there are endless topics to explore as it continues growing before our very eyes.
Conferences are an exciting way to connect with the industry, network with top execs in the field, and spread the word about your own business.