I'm stoked for VidSummit 2019!
This will be our second year at VidSummit and, I have to say, I'm as excited as I was our first time around.
I actually might be even more excited because I know what to expect: awesomeness.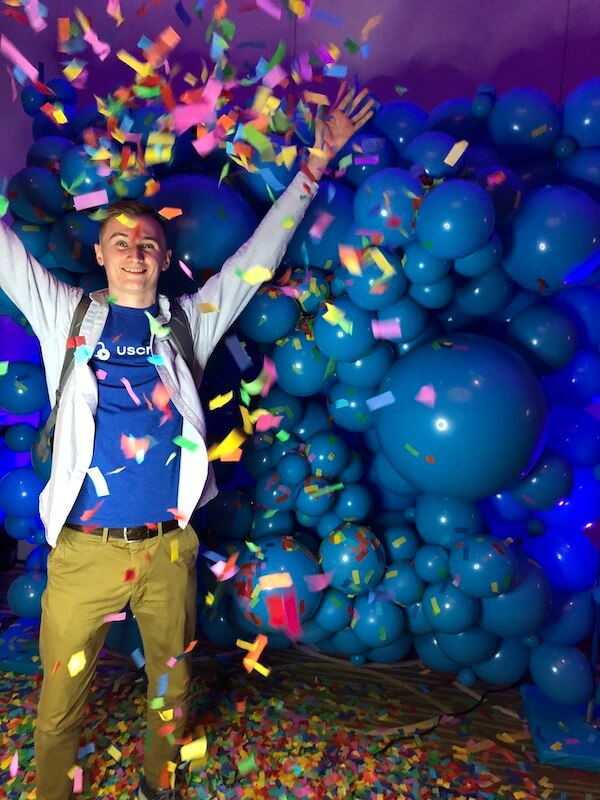 Why is VidSummit so different than any other YouTube event? Because it's the only YouTube and video marketing event where content creators come together to connect with and learn from each other, and not to meet with their fans.
And that's powerful!
With the event being so niche and learning-centric, content creators can focus on learning from each other and connecting on their shared passion for video creation.
Now if you haven't been to VidSummit before, you might be a little unsure about what to expect, what to wear, what to pack… and that's ok, we were too. But this being our second time to the event, I decided to create the ultimate VidSummit 2019 guide for you so you can really feel prepared to get the best out of this event.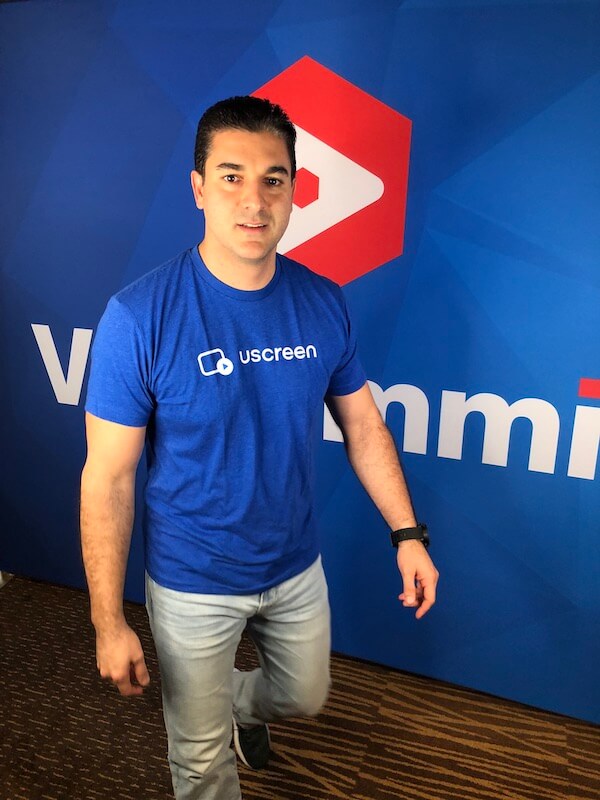 Let's get to it.
Before you go, reflect and prepare
Let's just say it: VidSummit is not a cheap event. But it's really really worth it if you play it right.
To get the most out of VidSummit, the first thing you need to do is list the reasons you're going to VidSummit in the first place.
Are you going to VidSummit to learn? Network? Meet a specific YouTuber you've been dying to meet?
Be specific with your goal-setting:
What are you hoping to learn?

What have been some challenges you've been facing with your YouTube channel or video business that you can't seem to figure out?

Where are your knowledge gaps when it comes to succeeding in the online video space?

Do you have questions you want to specifically ask a particular speaker?
VidSummit's the place to get all your questions about video and video marketing answered.
There's so much to be gained from the speakers and networking opportunities — more than you could possibly ever retain. And if you go into VidSummit aimlessly, you'll probably come out just as aimless too. So be sure to have your goals and questions clearly pointed out before you go.
Pick and plan your sessions
As mentioned before, the learning and knowledge-sharing are what make VidSummit different from any other video marketing and/or Youtube event.
It's the one place you get to truly learn how the top 1% of online influencers succeed the way they do and get to ask them questions.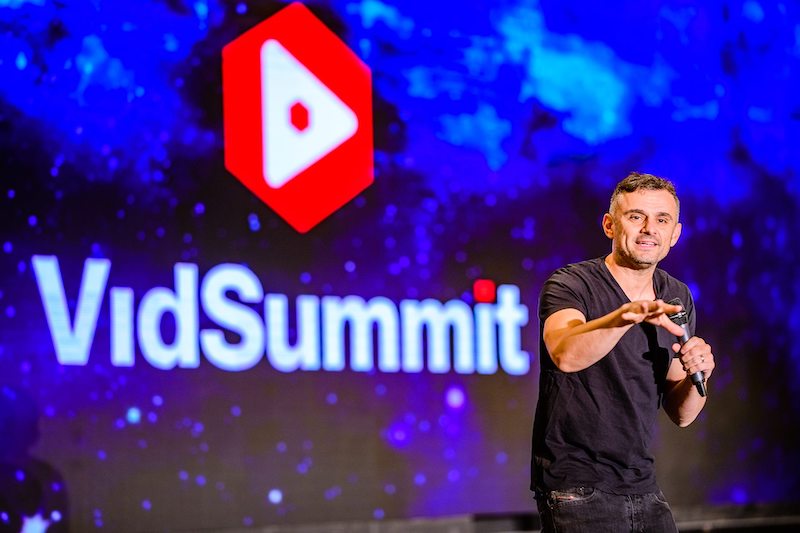 But at a glance, the 2019 VidSummit agenda shows more than 50 sessions, a good chunk of which are happening at the same time.
You need to have a clear schedule for your VidSummit sessions that are chosen according to your goals and knowledge gaps so you can truly get the best of this event.
Believe me: there's nothing worse than standing in the hallway at 7:50 a.m. trying to figure out which of the 3 awesome 8 a.m. sessions you'll be attending. You'll thank us later.
Be ready to take a lot of notes
You will be receiving a plethora of new and really useful information on various topics surrounding video marketing and YouTube.
To retain this information, note-taking is the way to go.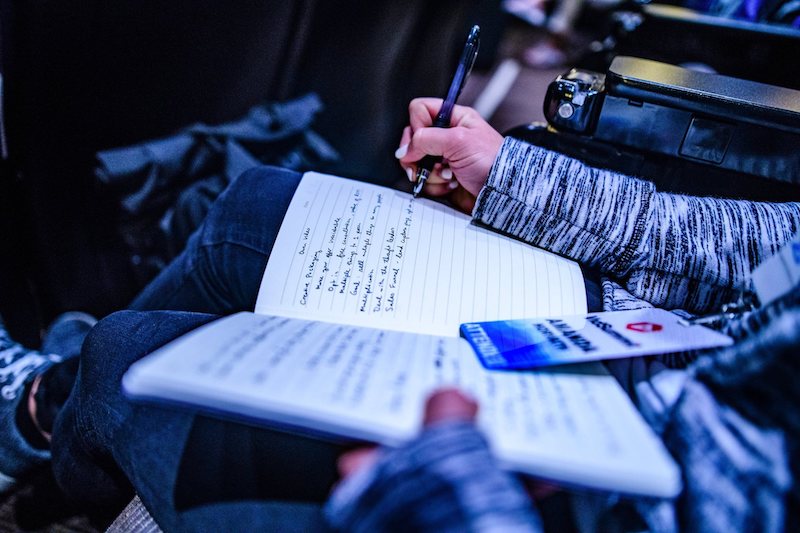 Whether you prefer taking notes on your laptop or tablet, or use the good old pen-and-paper, choose the notetaking method that works best for you.
The learnings and messages these speakers will give you will be incredible, and you'll feel like you want to get everything they say down in your notes. But don't do that.
Instead, only focus on jotting down the overall concepts and ideas you want to walk away with.
Also keep in mind that you can take pictures of the presentation slides if you want, instead of having to copy the whole thing down and forget to actually listen to what the speaker has to say.
Just please, make sure your flash is off before you snap your photo (I've done it before, it's embarrassing).
Talk and network
The humble and friendly culture is probably my favorite thing about VidSummit. There's is a very chill vibe that makes it easy for anyone to approach anyone.
Since everyone's there for the same reason (to learn and connect), walking up to someone and saying hi at VidSummit is a lot easier than it is in the outside world.
On Tuesday night (October 15th), there's the kick-off reception and networking party from 6 to 10 pm. And then on Thursday night, there's the closing networking party from 6 to 11 pm. Both of these networking parties are great places to talk to people and get some conversations going.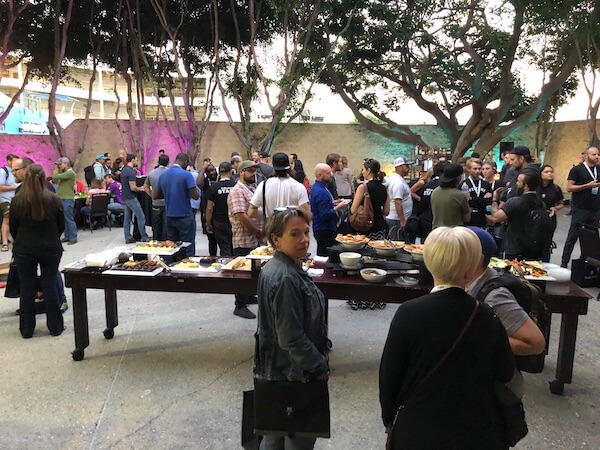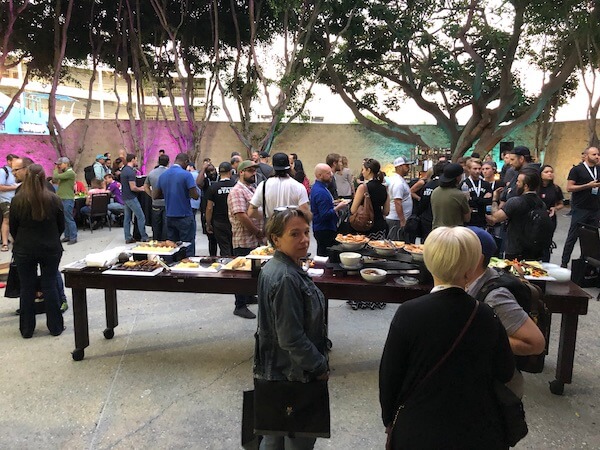 Another thing I like to do is talk to the person next to me right before a session starts. Since I know they have time to kill until the session starts, I know I can talk to them about the coming speaker or topic we both share an interest in.
And finally, make sure you meet the speakers you know you've always wanted to meet because this is your chance! (tip: have your questions ready for them).
Meet some awesome influencers
With VidSummit being such a niche YouTube event, you can expect to run into all the online influencers you can think of (the ones who really mean business). They're gonna be there, ready to share their knowledge with you and each other.
Some super awesome people I'm personally looking forward to meeting up with include: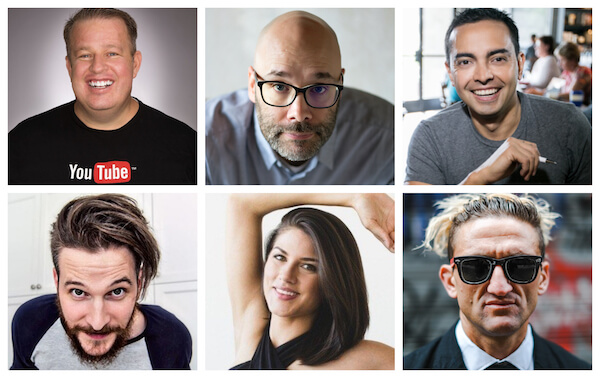 Check out the VidSummit speakers' list to find more influencers you know you'll want to meet.
What to bring to VidSummit
Everyone's different when it comes to what they need to pack during an event, but this was what I brought to VidSummit last year (and was really glad I did):
1. Business cards
This is a must.
You'll be meeting a bunch of really cool people you want to keep in touch with. And even though it's 2019, business cards are still a huge thing at these kinds of events. Besides, it's awkward when someone hands you a card and you have nothing to hand back. It makes you seem unprepared. So print your business cards and have them ready.
2. Camera gear
You can probably imagine what a bunch of video content creators do at a video content creation event …
… they create video content!
This might not be a necessity for you depending on why you're going to the event, but it's been a huge necessity for us.
It could be a great opportunity to create content for your channel, but it could also be a time to disconnect and just go to learn. Both are totally fine, so it's up to you.
3. Laptop and/or tablet
If you're taking notes at the sessions digitally, a laptop or tablet is pretty much a given.
They're also great for keeping up with work in between sessions if that's something you need to be doing.
4. Portable phone charger
With all the action going on at VidSummit, you'll be using your phone a lot.
And believe me, you won't want to fight the thousands of other attendees for a wall outlet to charge your phone.
Bring a fully charged portable charger or power bank so you won't have to worry about finding an outlet and being stuck next to it for 30-40 minutes. Just be sure you charge it every night so it's ready the next day.
5. Notebook or notepad with pens
In case you'd rather take notes the traditional way
6. Load up on snacks
There will be coffee, tea, and water, and lunch might be included in your admission package (double-check your ticket to be sure).
There is a small snack shop inside the hotel, but it usually has a limited variety and can be a tad bit expensive. There also aren't any restaurants within walking distance from the hotel, except for the hotel restraint itself which can also be pricey.
I'd recommend packing your own snacks so you can avoid spending extra during the event.
What to do After VidSummit
The real benefits of VidSummit actually come after VidSummit.
It's what you do with the information you gained that truly counts.
There is so much to be learned from these insanely successful video marketers and YouTubers – this is the whole reason why VidSummit exists!
So when you get home from VidSummit 2019, take some time to organize your notes and transform them into actionable items that you and your team can implement to your YouTube channel and video marketing efforts.
The key here is to do this as soon as you possibly can, right after VidSummit, before the excitement, motivation, and inspiration wear off (which they will).
If you wait too long, you'll probably never go over your notes, you won't put what you learned into action, and it'll be as if you never went.
What to wear to VidSummit
VidSummit is pretty casual, so you can wear whatever you want to wear as long as it makes you comfortable and looking clean and presentable.
VidSummit has a super welcoming environment, meaning you get to wear whatever you want. Jeans and a Tshirt are ok, so is a dress shirt and slacks, and everything in between (although more people lean towards the jeans and Tshirt). The only thing I'd recommend you avoid are flipflops (and crocks because, just no).
Speaking of shoes, make sure you pick your most comfortable pair because you'll be walking a lot. Sneakers are fine and acceptable at VidSummit.
And if you tend to get chilly indoors where there is cracked-up AC, consider dressing in layers or at least bringing a cardigan or sweater. However, I guarantee you, outside the hotel will be nice and warm.
We'll be at VidSummit 2019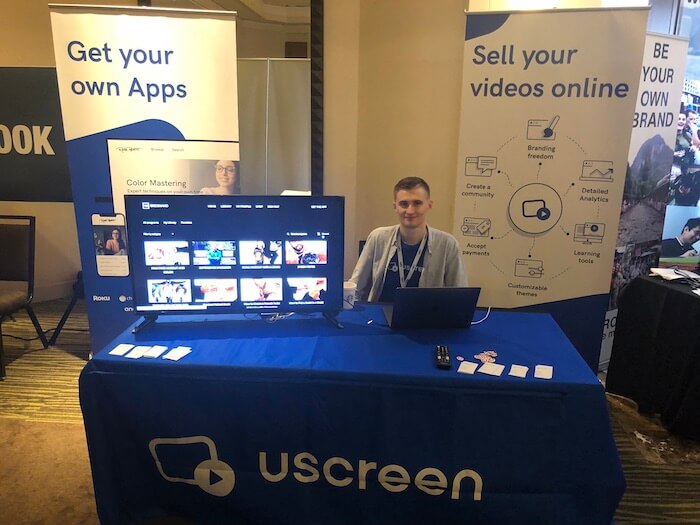 As official sponsors to VidSummit 2019, you'll definitely find us there. Please stop by and say hello!