The Ultimate Marketing Toolset
Feature-rich and low-maintenance, built specifically for video streaming businesses.
Email Us:
sales@uscreen.tv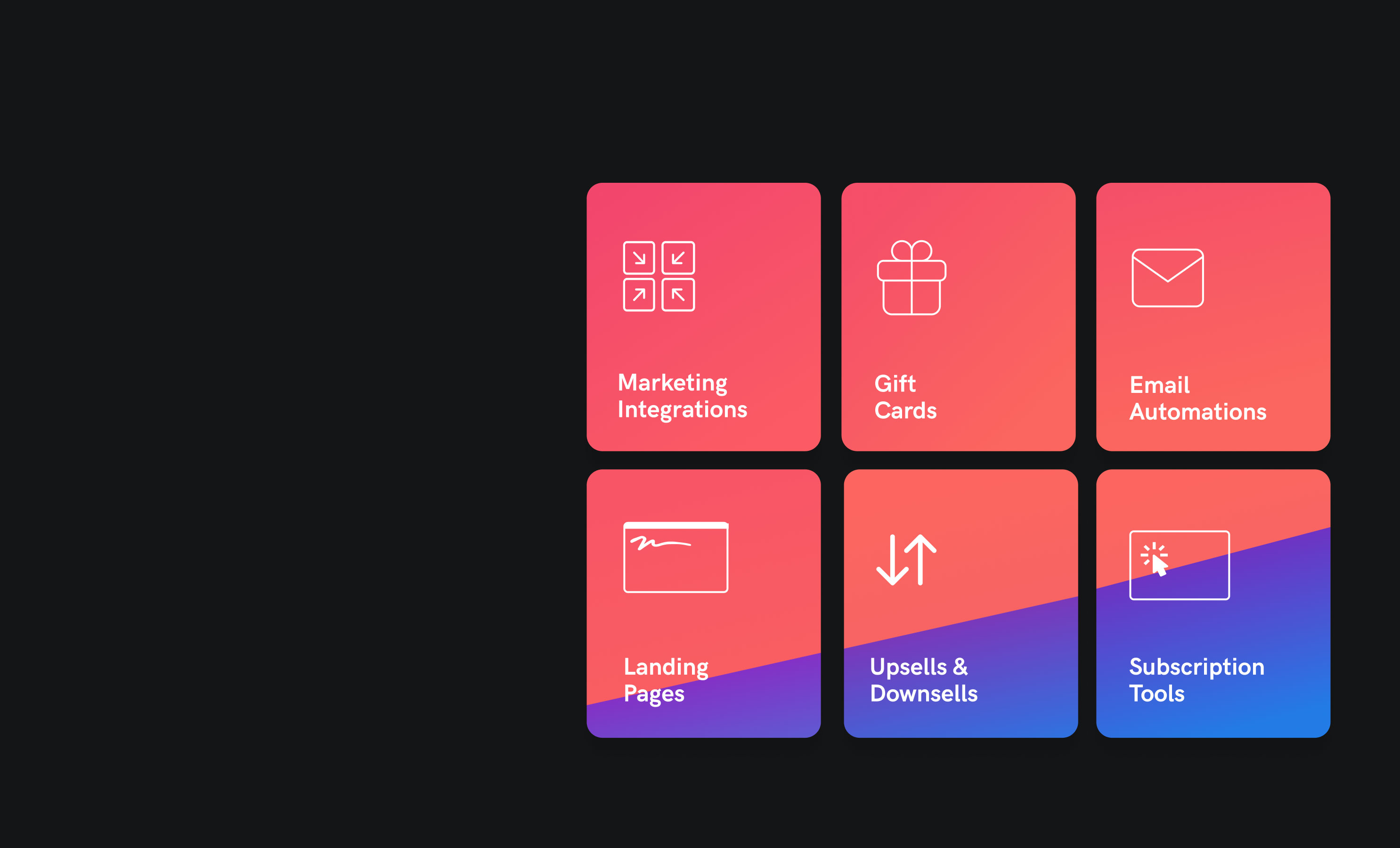 Stay ahead of the game.
There is a pattern to a successful video streaming service. Unlock the true potential of your video business with Uscreen's robust built-in marketing tools.
We help
you grow
Launch
Launch your branded streaming service in just a few simple steps, using any of the stunning Uscreen video website themes and templates. Our themes are designed to dazzle and convert, and you can make them your own. No coding required.
Grow
Unlock the true potential of your videos with Uscreen's built-in marketing and automation tools. Use our marketing and community features to supercharge your reach. Leverage the built-in sales and analytics reports to track your success.
Retain
Tap into our knowledge base and stay ahead of the game. Our experts will teach you how to maximize the use of our built-in retention tool, and help you build a stable, sustainable & scalable business.
Generate & Convert Leads
Grow a brand new audience, or convert existing followers into paid customers. Build giveaway funnels to collect and nurture leads. Create exclusive offers to seal the deal and use the upsell feature to maximize on each sale.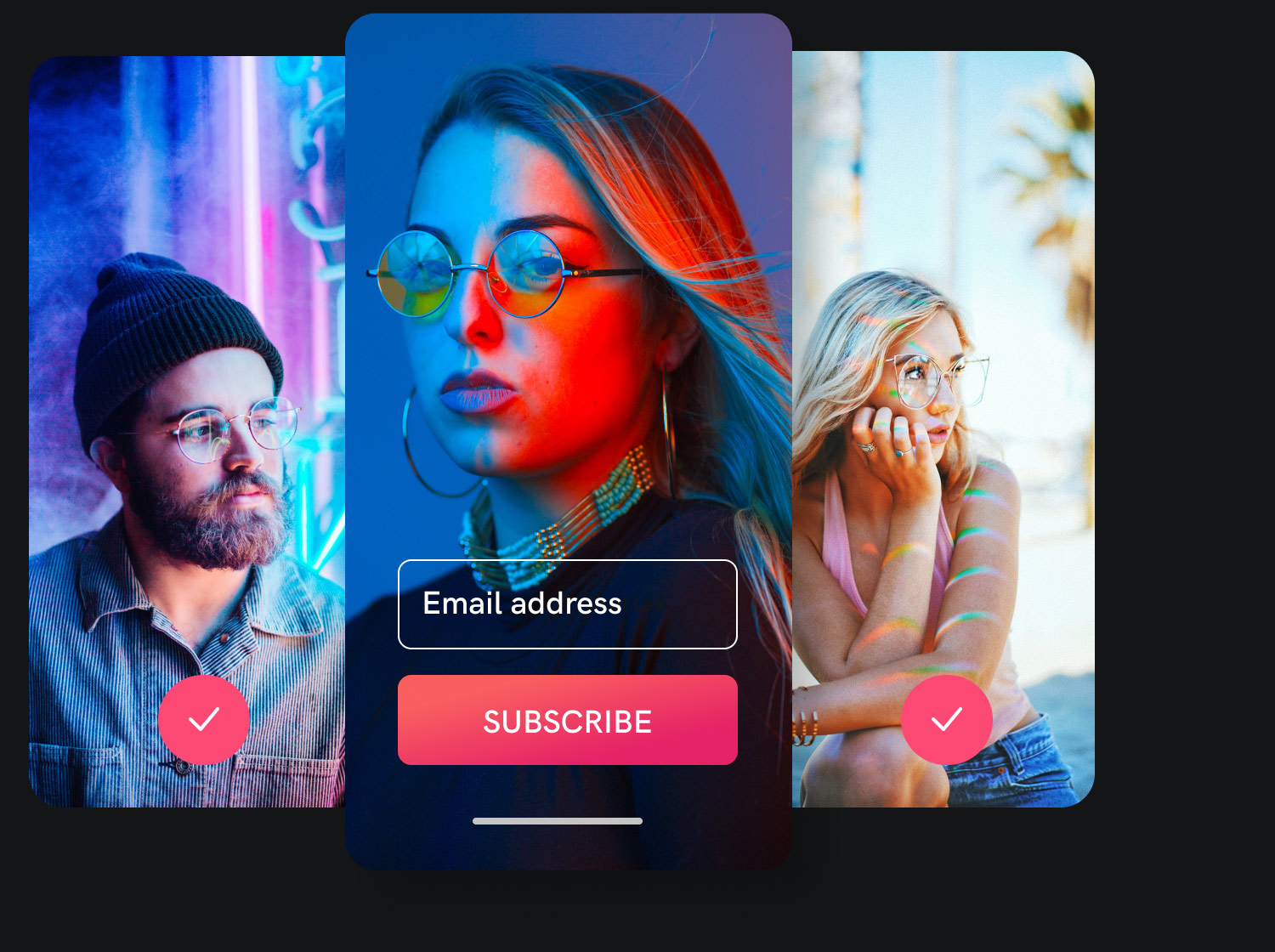 Retain Customers & Reduce Churn
Stay in control of your customer base. Reclaim lost attention with the abandoned cart automation. Set up win-back flows to reduce churn and increase the lifetime value of a customer — all in one place.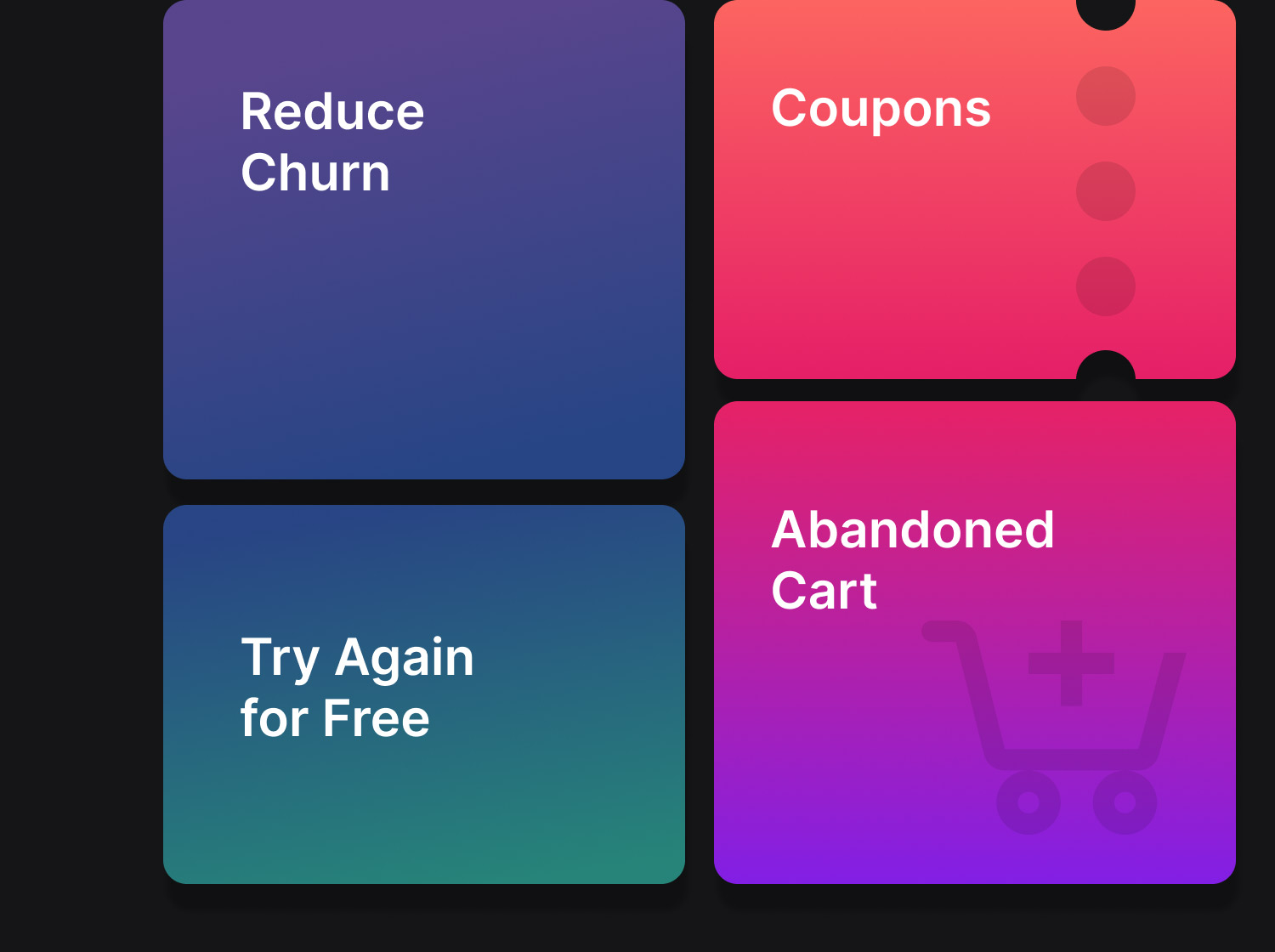 Launch Sales & Product Pages
Build stunning, fully responsive and optimized landing pages for any purpose. Create smooth, memorable branded experiences with our easy-to-use landing page builder.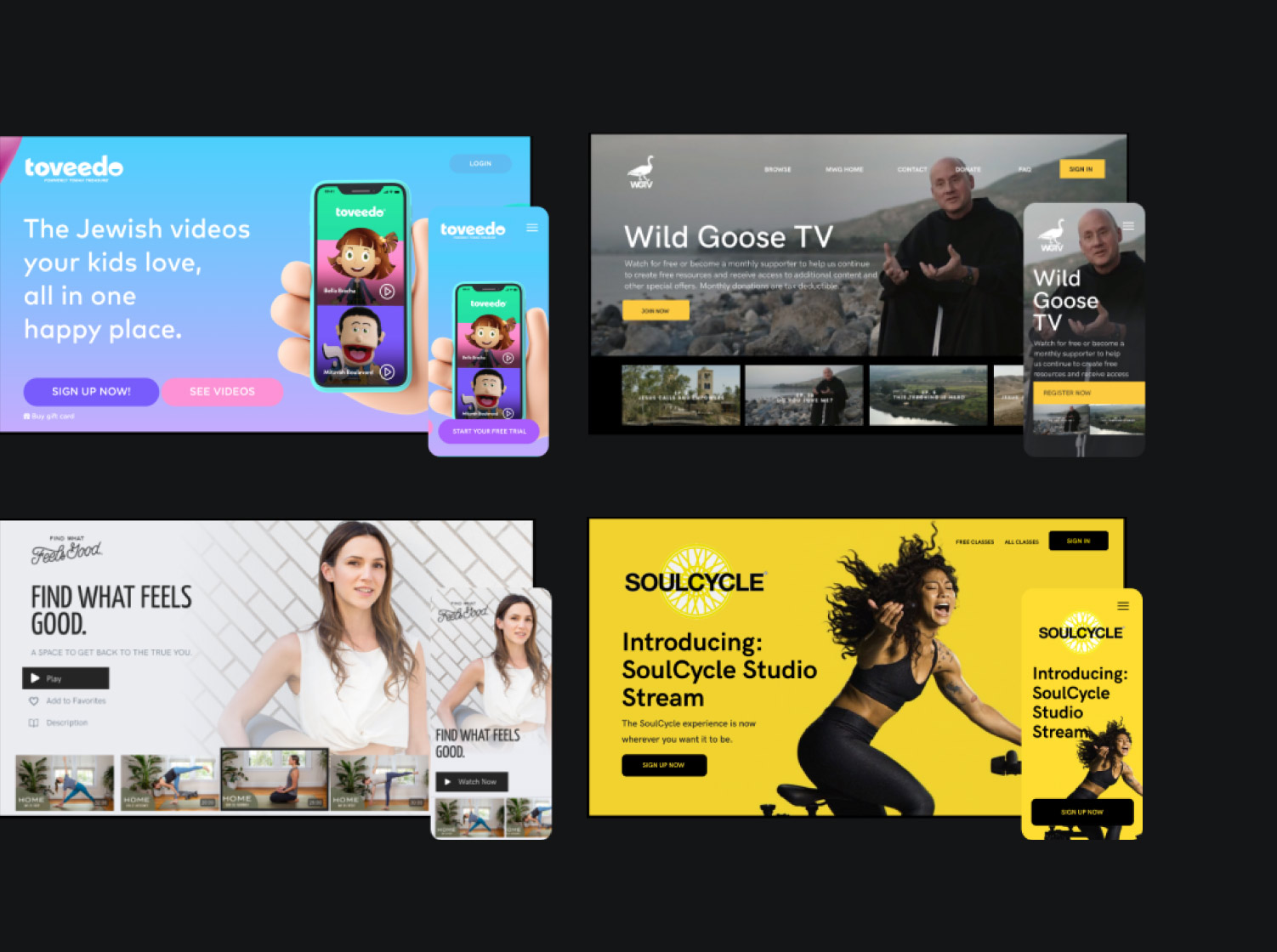 Build Marketing Funnels
From a cold lead to a raving fan — funnels are a proven way to maximize your lead generation efforts. Build effective marketing funnels to identify, qualify and nurture your audience to conversion.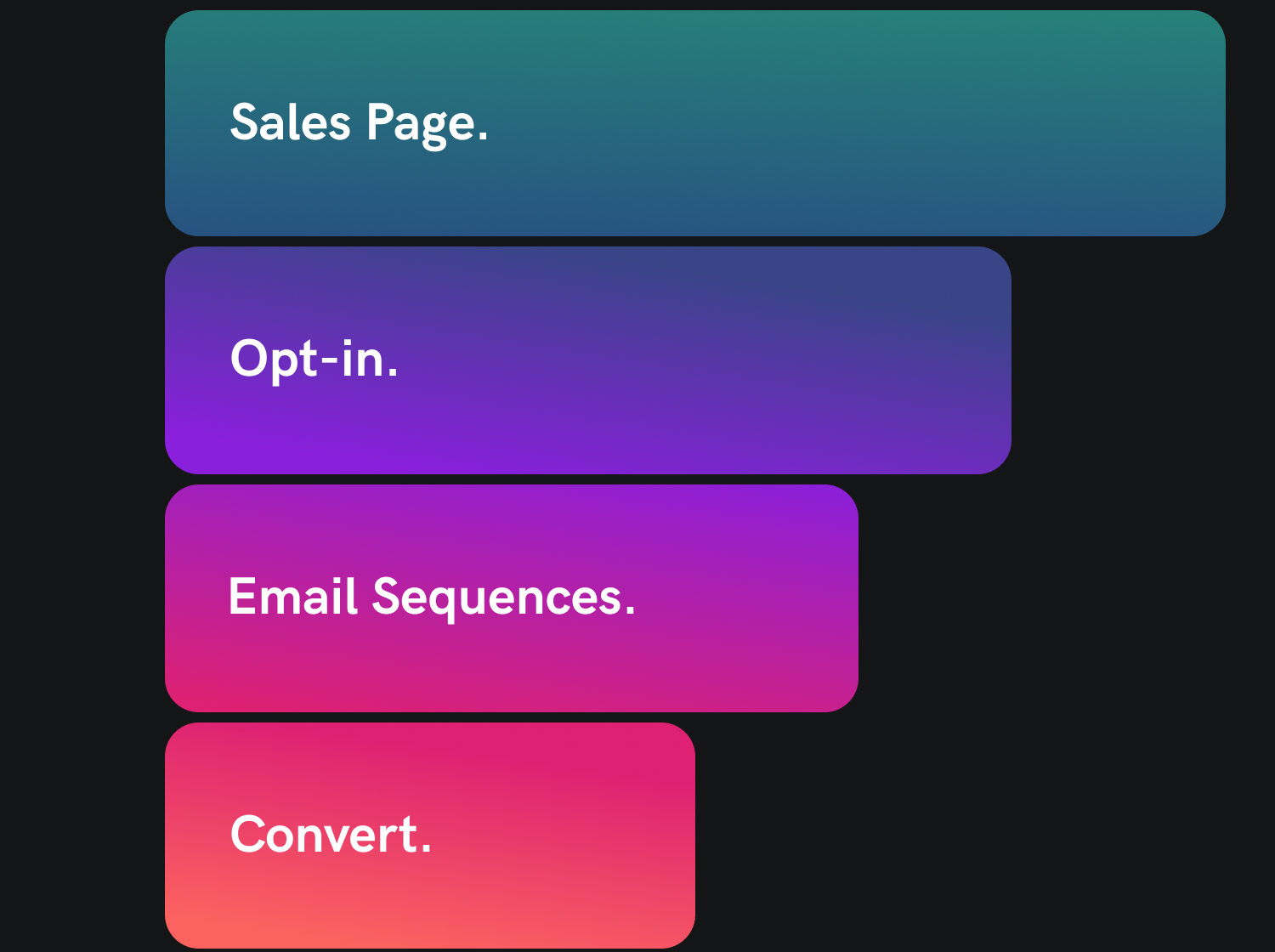 Powerful Integrations
Still need more? Activate our powerful integrations to bring tools familiar to you into your streaming service. Connect to leading email marketing platforms subscription and website analytics, and more, with just a few clicks.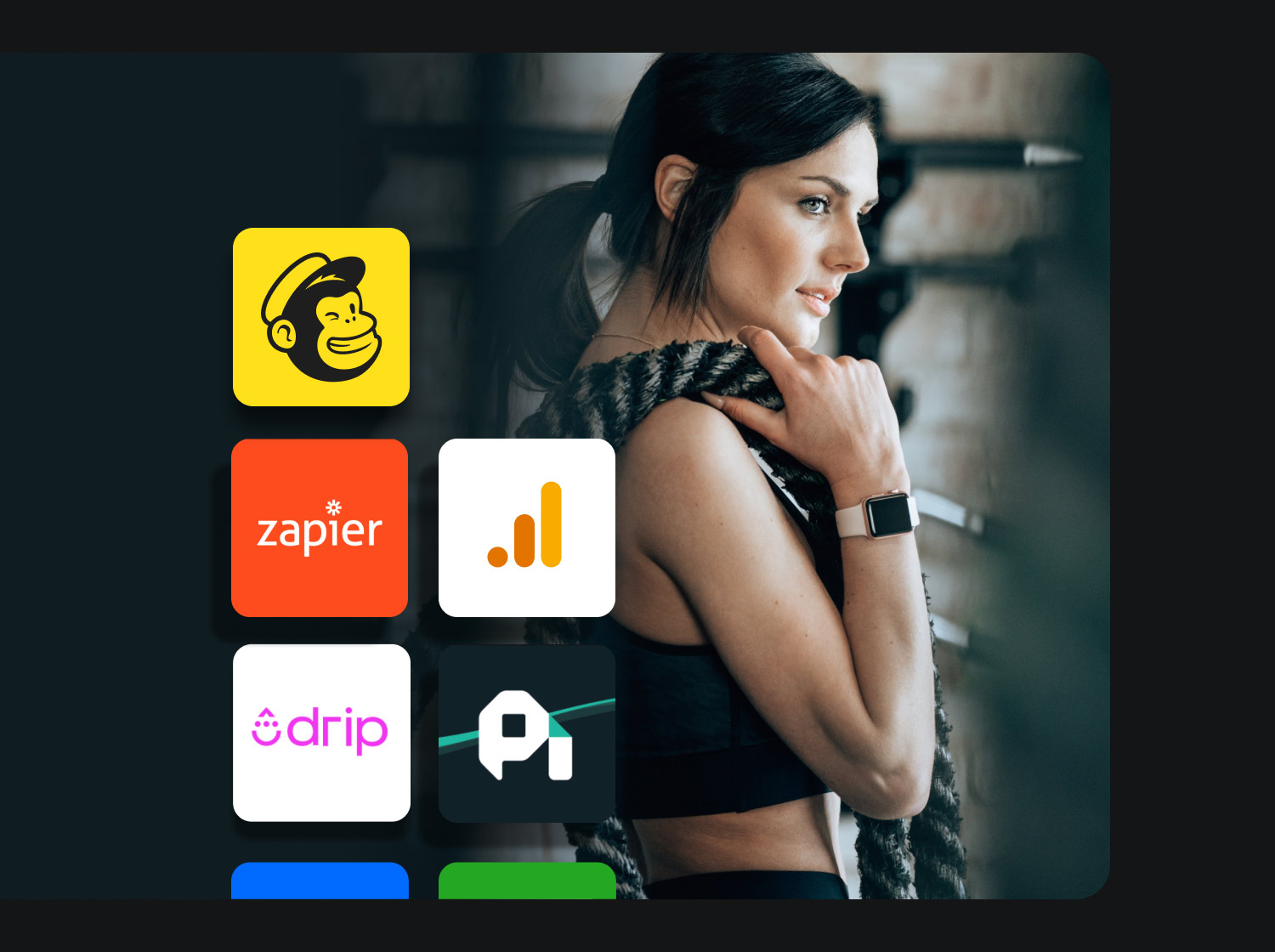 Built-in Automations
Engineered specifically for video streaming businesses, based on industry best practices.
Abandoned Cart
Recover your lost sales with our remarkably effective Abandon Cart tool. Improve your conversion rate by up to 3x the original rate.
Reduce Churn Tool
Lower your churn rate by up to 35%. Increase customer loyalty, win back their trust and build a stronger bond with your audience.
Subscription Upsell
Stimulate the buyer to purchase a higher
level plan with an upsell offer at the end
of the checkout workflow.
Free Give Away Funnels
Create lead-generating giveaway funnels to qualify leads and increase your revenue with little effort and maximum results.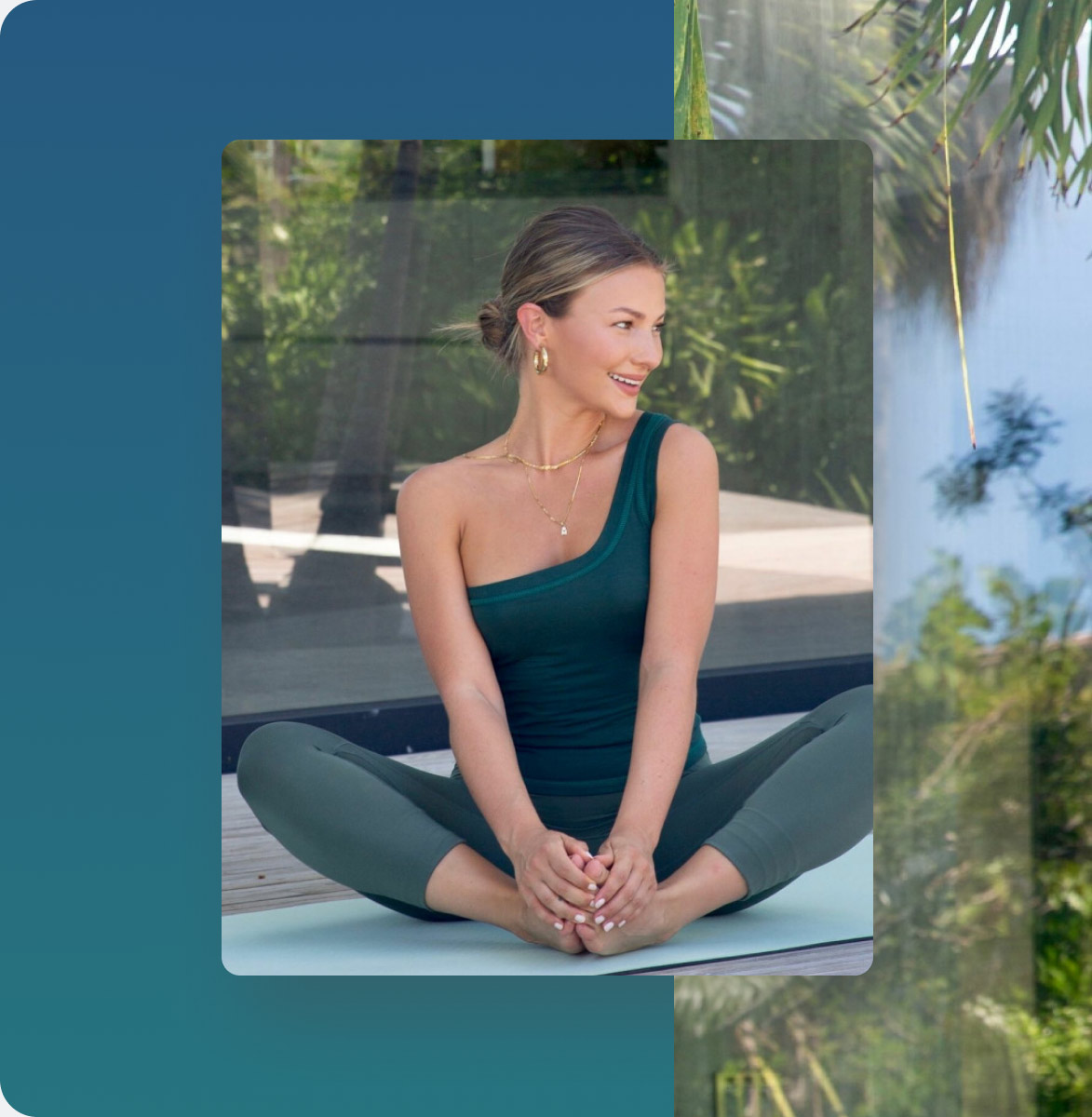 "I never thought Uscreen would benefit my business so much. This has been a game changer for me and my customers."

Mimi Bouchard


Founder @Mimi Method