We're hardwired for community. We literally need to be around people to be happy!
In a world where we're craving more human connection than ever, community is your opportunity to personify your business and connect more deeply with your members.
And when members feel connected to you and other people just like them, they're more likely to stay for the long haul and refer people.
Through your community, you:
Provide the opportunity for your members to connect with you and your team.
Give your members a safe space to collaborate with each other.
Create even more value for your members and become an integral part of their lives.
That means less churn and potentially more of your Ideal Customer, or Member (more on that later).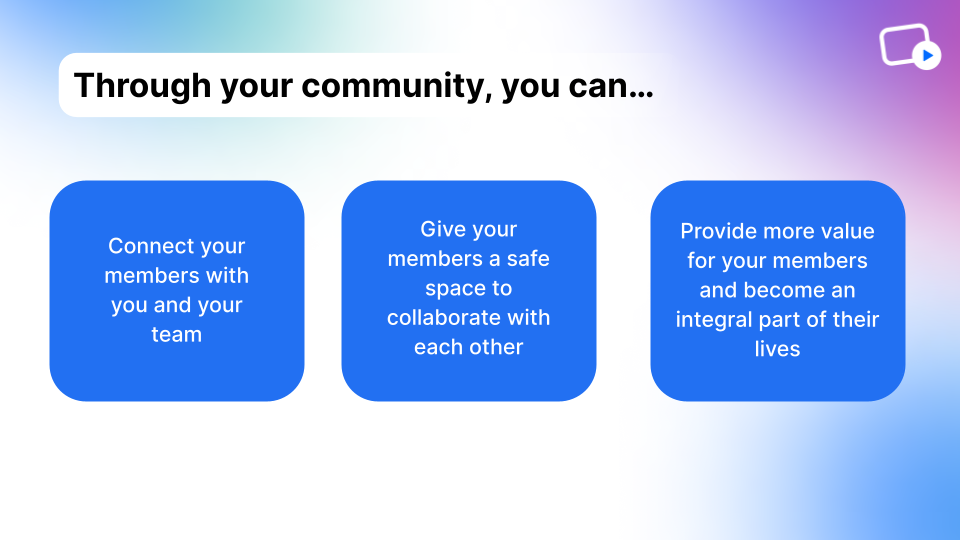 The UNITE Method
Throughout this playbook, we'll be referring to the UNITE method, which is our proven methodology at Uscreen for creating thriving membership communities.
UNITE stands for Understand, Navigate, Identify, Tell, and Engage.
We'll walk you through this step-by-step process so that by the time you're done reading, you'll know exactly how to build a thriving community and keep the momentum going.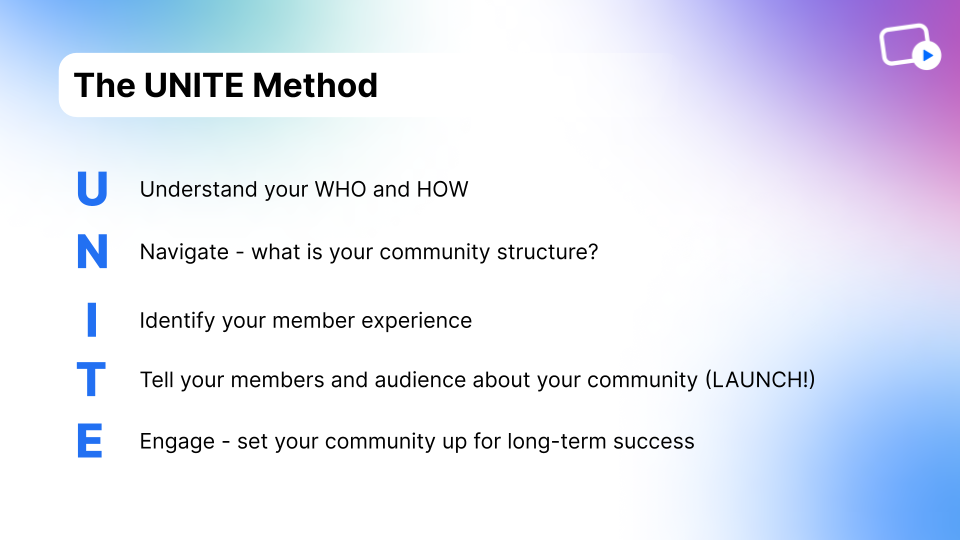 Get started for free
Whether you have 200 or 200,000 members, we have all the tools that you need.