If you're reading this, you probably already know that video content is set to take off in the coming year (according to Cisco, 80% of global internet traffic will be for video by 2019), but what about other types of visual content?
According to CMI's latest statistics, visual content such as social media posts, illustrations, photos, infographics and ebooks are among the top six types of content both B2B and B2C marketers mostly use.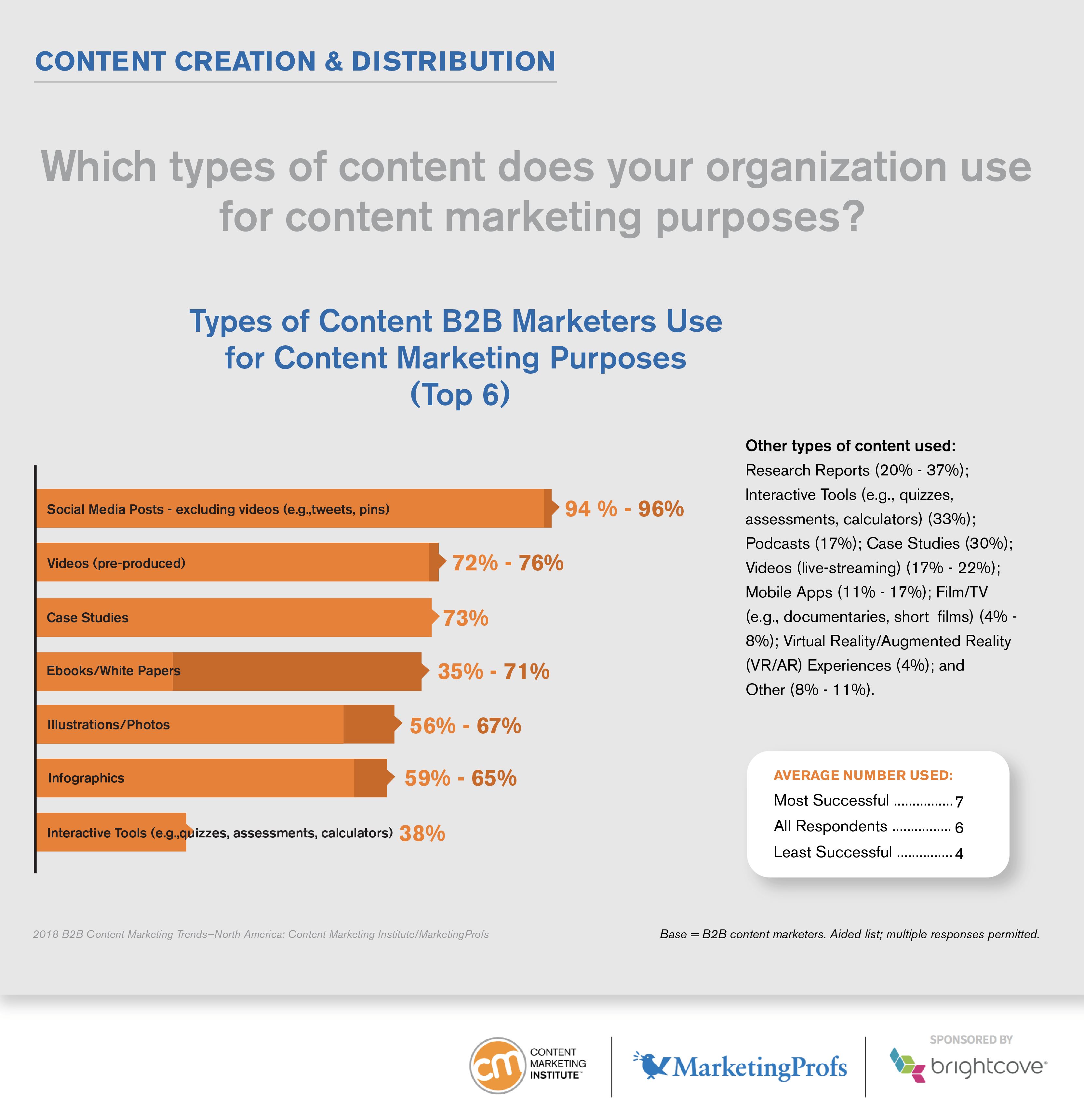 Whether you're a subscription-based business or a traditional brick-and-mortar store, visual content has become one of the most cost-effective and surefire ways to reach potential customers, most of whom are likely to spend a significant portion of their time online (worldwide, users spend an average of 135 minutes on social media).
This is why we've compiled this list of the top eight types of visual content your brand should be creating right now. Let's go through them one by one…
1. YouTube banners and thumbnails
One of the best ways to advertise the content of your video course even before visitors start to watch the first video is through visual thumbnails and banners.
Presentation matters, so one of the most effective ways to catch visitors' eyes is through professional-looking cover images like this one: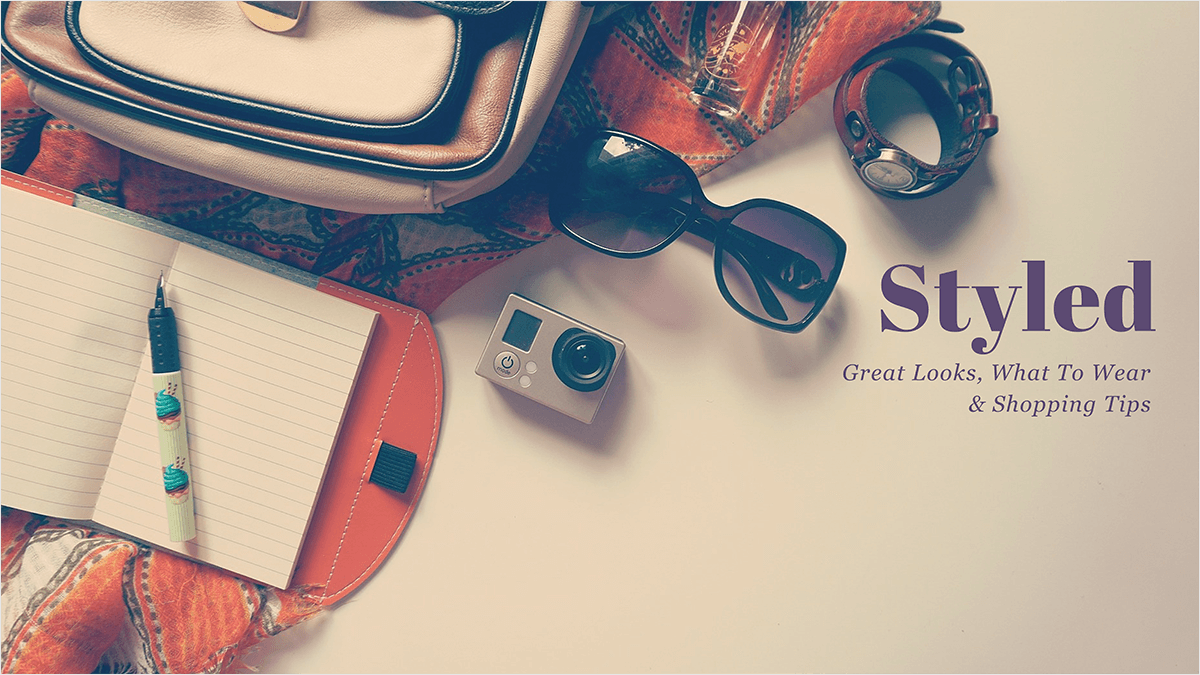 Or this one: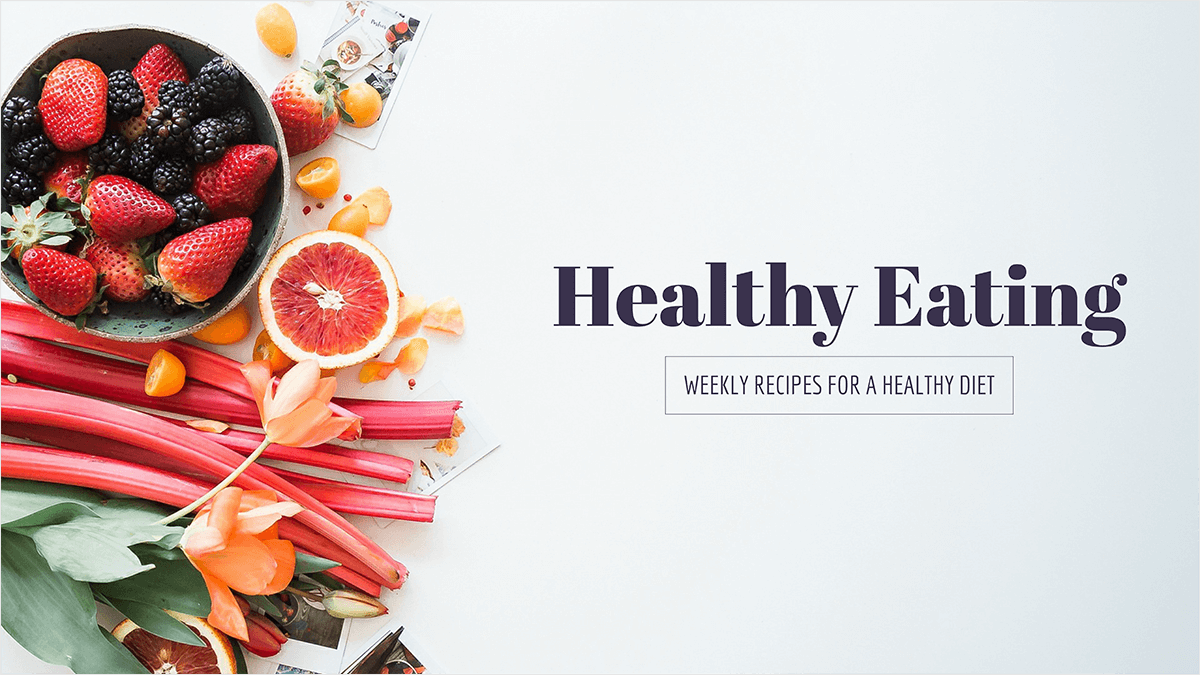 Even if you're not a designer, you can create these yourself with free visual content tools like Visme, which enable you to easily customize professional-looking templates.
2. Social media images
Besides video covers and thumbnails, you can also create all kinds of social media images to increase engagement with your brand online. Here are a few of the most effective social media images brands commonly use:
Branded quotes: These are perfect for providing followers with their daily dose of inspiration and, at the same time, creating a personal connection with your followers.
Visual tips: Tips, hacks or how-to advice in the form of snackable graphics can go a long way in establishing trust and authority in the eyes of your followers.
Thought-provoking questions: You can also build a relationship of trust with your audience by presenting them with a thought-provoking question, such as: "What makes you smile?"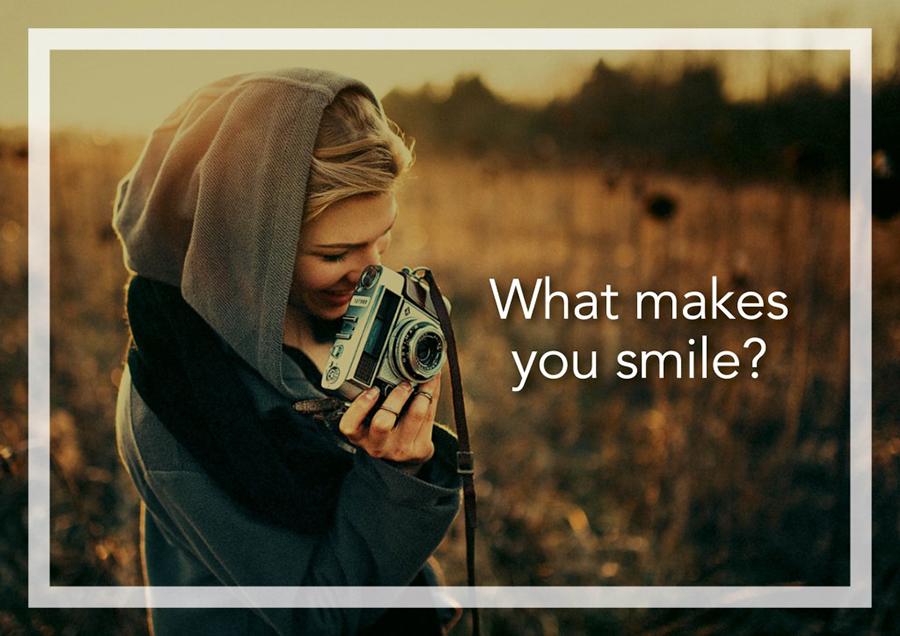 GIFs: For millennials, these kinds of images are commonplace, but certain brands have yet to warm up to them. Used sparingly and at the right times, these can give followers a much-needed breather from a stress-filled day.
Memes: Another favorite of social media savvy users, the occasional meme can be an effective way to get your followers to stop for a second and appreciate what you have to offer.
Illustrations: One of the best ways to set your brand apart from the crowd is to use custom illustrations like the one below.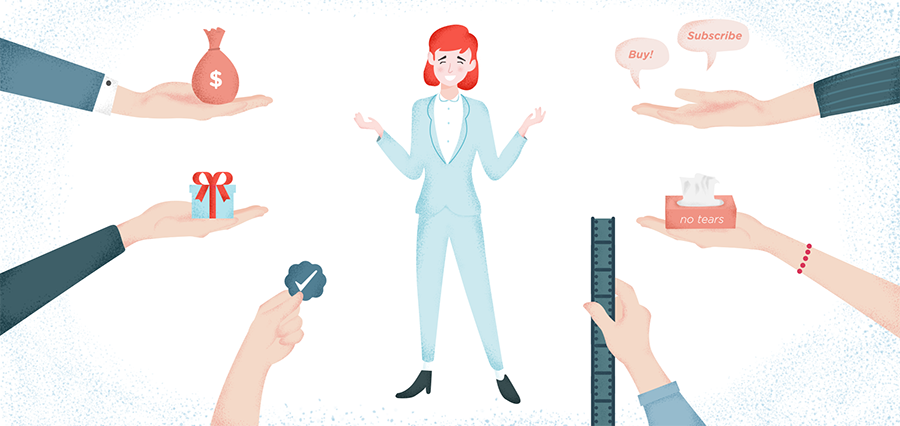 3. Infographics
Since 2010, the popularity of infographics has risen steadily, with all kinds of businesses using them to visualize statistics, figures and other company information.
Not only do they help audiences digest complex information in a fraction of the time it takes to process text, they also help readers retain information for a longer period of time.
Another proven way to re-engage current and past customers is through email marketing. According to the latest statistics, 72 percent of consumers still prefer email as their source of business communication.
Besides stunning images, you can also embed rich media such as videos, GIFs and cinemagraphs.
Take a look, for example, at how Campaign Monitor uses highly visual emails to showcase their product.
Or how ModCloth uses snappy GIFs to catch readers' eyes in a split second.
4. Slide decks

Online communities for sharing visual content such as SlideShare have risen in popularity in recent years. One of the reasons is that speakers all over the world are spreading their messages far and wide through visual slide decks that can be easily skimmed through and shared with others.
Instead of spending days creating a keynote slide deck that you will probably never use again after a 30-minute talk, why not extend its reach by embedding it on your website blog as a slideshow or publishing it on a site like SlideShare?
5. E-books
With presentation software tools such as PowerPoint or Visme, you can also easily convert your slide deck into a downloadable e-book that can then be used to capture leads.
See how we converted the above slide deck into this e-book.
You can do the same with your presentation deck and reformat it as needed by adding more relevant information, along with page numbers, footers, and indexes.
6. Real-life photos
Behind-the-scenes images of your company's organizational culture or natural photos of your co-workers having fun is a great way to make your brand relatable and infuse it with some personality and lightheartedness.
See how Zappos, the online shoe store, shares real-life photos of their interns enjoying a dynamic work culture.
7. Calls to action
Strong, visual calls to action can make a noticeable difference in conversion rates, leading to dramatic increases.
Take a look, for example, at how we more than doubled conversion rates on our site when we took a text-only opt-in form and converted it into this highly visual, animated pop-up: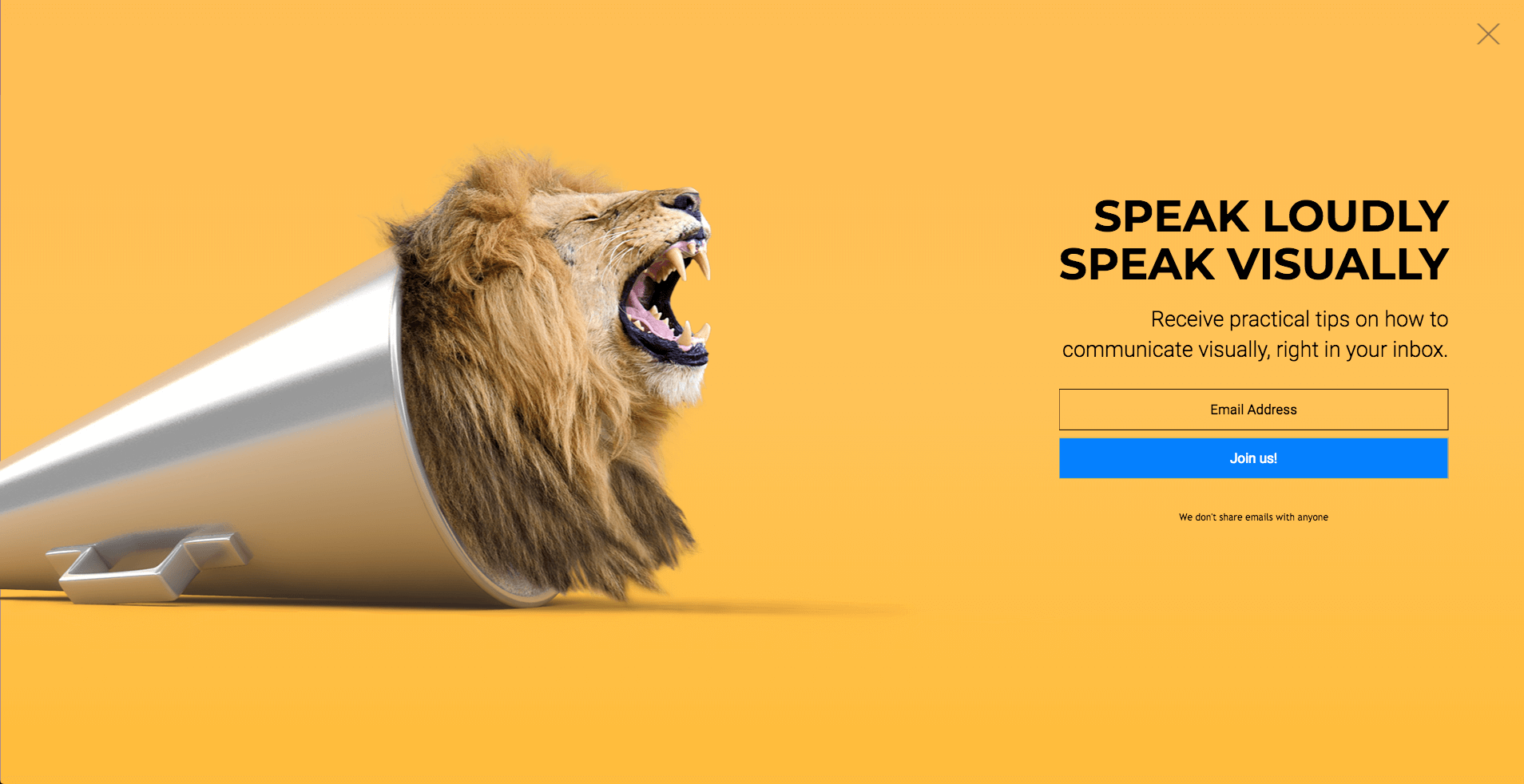 What new and innovative types of visual content will your brand start to create this 2018? Any new formats we haven't covered here? Don't hesitate to share with us in the comments section below.