Live stream access to you is more than just a retention strategy. It's a powerful marketing tool that can get your audience excited to pay for your membership—even at a premium price.
The perceived value is almost as important as the actual value you provide. If people see your membership as having incredible value before they join, it impacts how much someone is willing to pay for your membership.
Think about name brand versus store brand peanut butter. They might both be manufactured by the same company, but the perceived value of that name brand means that people are willing to pay more.
Your membership isn't quite the same as a jar of peanut butter, but access to you and your expertise are very desirable things.
So even if you charge a relatively high price for membership access, regular live streams can make your premium price still feel like a great deal—hence why Uscreen who live stream through their membership platforms earn 2.5x more than those who don't.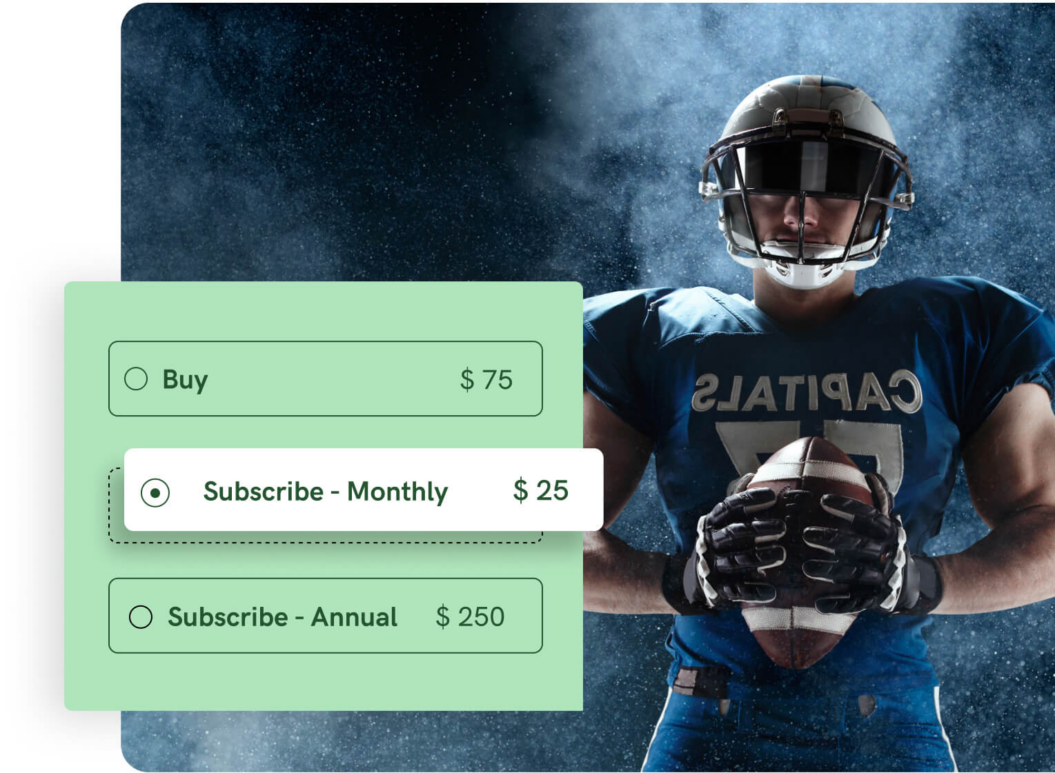 The best part: you can use pay-per-view (PPV) streams to entice people to join your membership. 
People can pay to watch a single stream before they join your membership. You can use PPV streams—which are gated behind a video paywall—as a way to acquire new members while still earning revenue in the meantime.
Anyone thinking of joining your membership can pay for a one-off stream and get a glance inside your community. There's a strong chance that these once-off PPV viewers will turn into long-term members once they see what they're missing out on. 
Live stream in your membership site with Uscreen
At Uscreen, we believe live streaming is like rocket fuel for growing your membership income. That's why live streaming is included in every plan that we offer.
Creators who build their membership app with Uscreen can:
Live stream to any device, from smartphones to smart TVs
Create exclusive streams that are hidden behind a paywall or subscription
Build a live streaming calendar to get members excited about upcoming streams
Use pre-registration pages to anticipate demand for a stream
Engage community members with live stream chat and comment features
Start your free trial today and join the thousands of creators who use Uscreen to live streams to monetize their membership site. 
Get started for free
Whether you have 200 or 200,000 members, we have all the tools that you need.