As you're building up your business, it can be difficult to find a tool that will meet all of your needs while providing an excellent experience for your customers. While there are a lot of sites out there that offer video hosting, only a select few can provide the tools necessary to be able to an all-in-one place to manage your customer base, distribute your videos, increase engagement through additional content types, and more.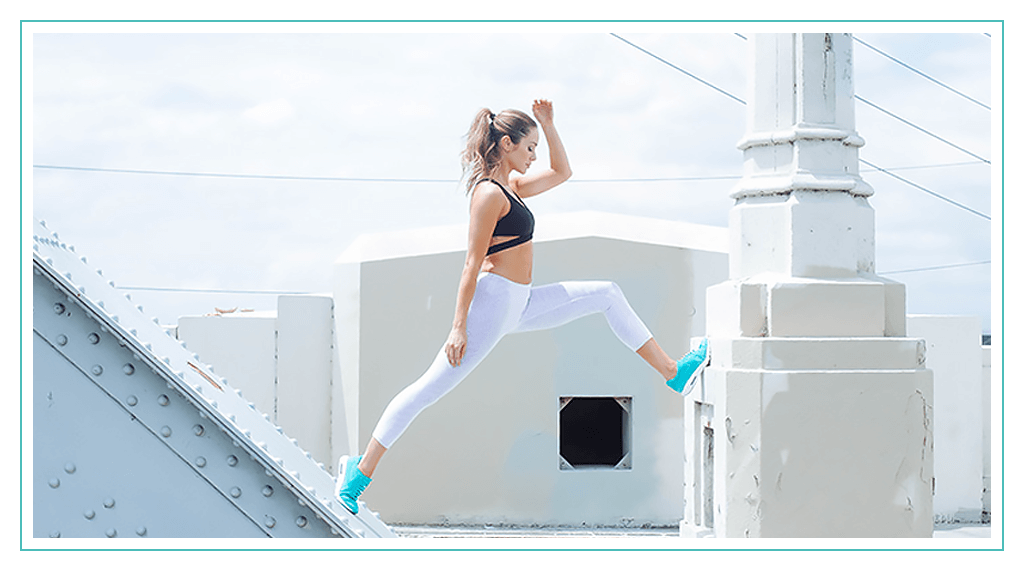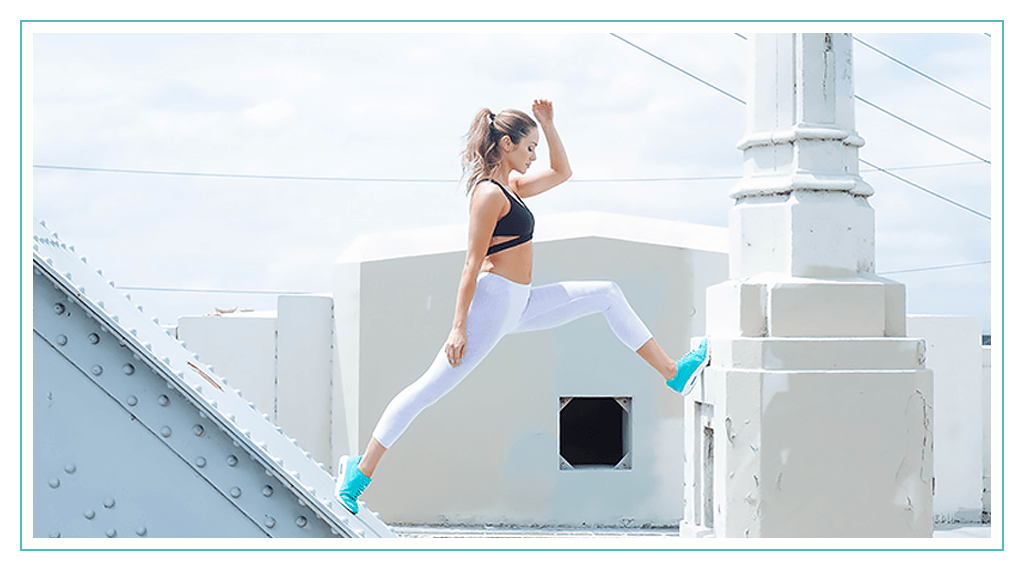 This kind of all-in-one service was exactly what our featured client, fitness expert Christine Bullock, was looking for when she turned to Uscreen. With advanced features like the ability to customize her content to offer nutritional programs, workout videos, and custom players and apps that fit her brand, Christine was able to engage her customers better than ever before, taking their experience to the next level.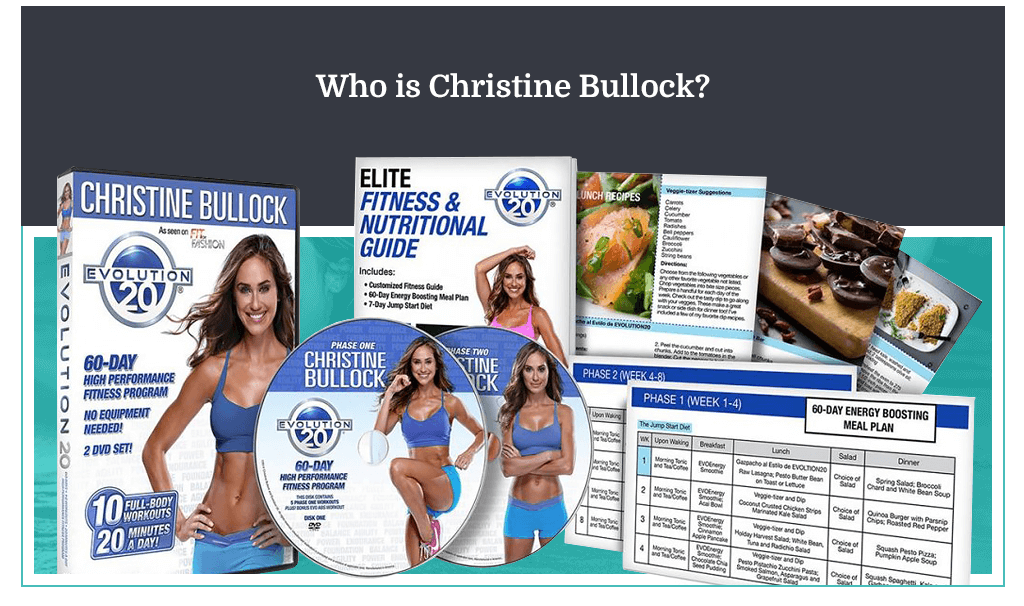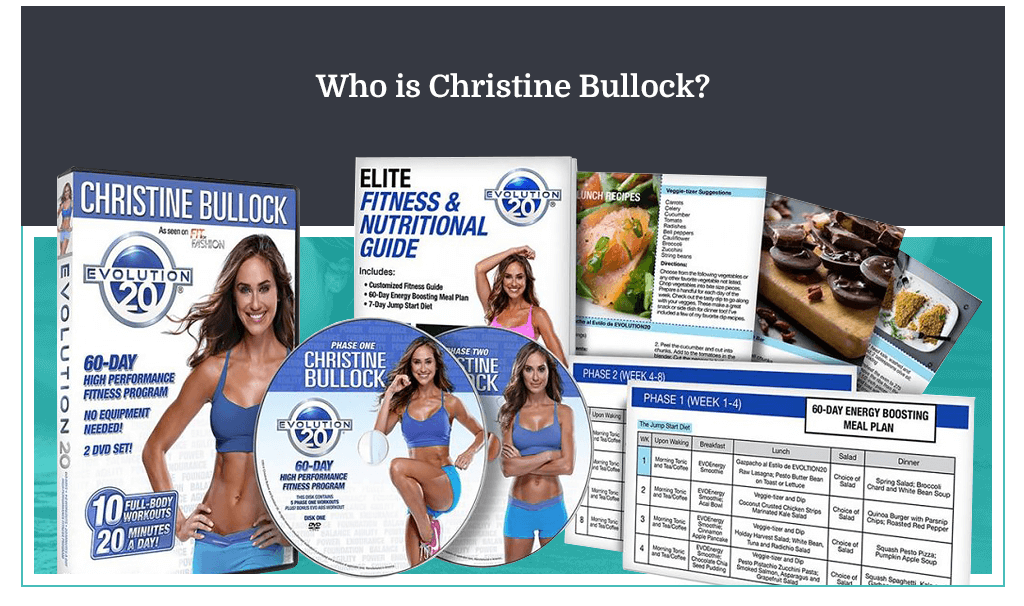 Christine Bullock is one of the superstars of the fitness world. Featured in key publications including Women's Health, Men's Health, and Sports & Fitness Magazine as a fitness model, Christine has spent nearly 20 years helping others to meet their fitness goals. With innovative techniques that combine a number of different exercise styles into a single approach, targeting key muscle groups for maximum impact, her Evolution 20 and Super Shred programs have helped countless people to achieve a better level of overall health.
Christine's Evolution 20 program is based on a cycle of 60 days, rotating through ten different workout plans. In just 20 minutes a day, her customers gain the benefits of agility, balance, endurance, ab, and foundational workouts that help them to grow stronger, faster, and more energized.
Her latest fitness plan, Super Shred, picks up where the Evolution 20 plan leaves off, aiding those who want to achieve the next level of fitness by building lean muscle across the body.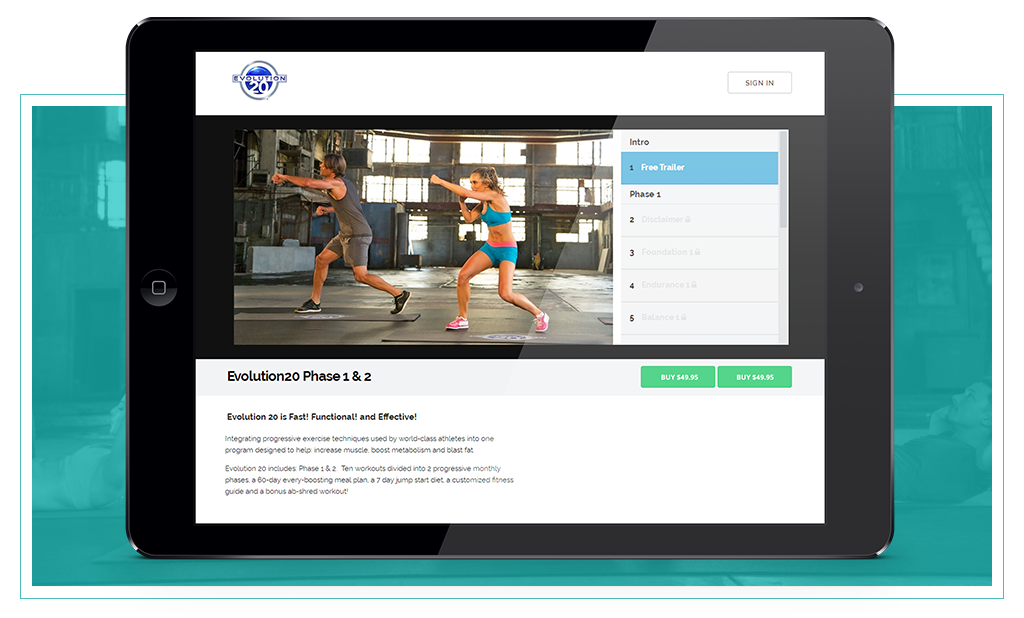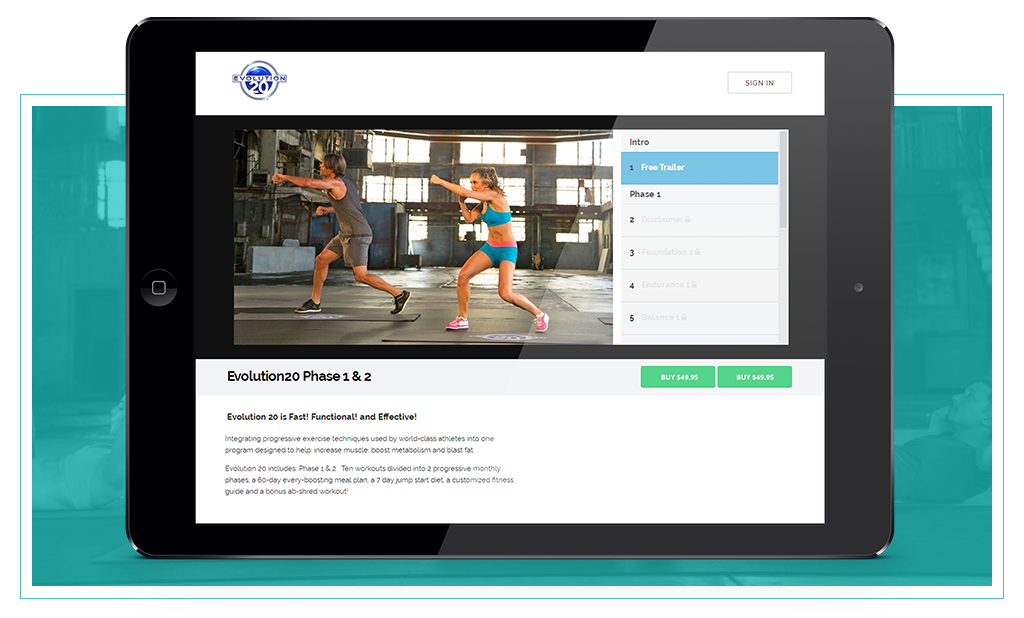 Each workout plan includes multiple models, affording easier variations for those who are just starting to use the program, as well as more advanced variations to challenge even the most athletic consumers. With three choices of ways to perform each exercise, her customers can pick the best person to mirror for their individual needs as they perform the workouts.
Christine has a true passion for healthy living and a strong desire to share her passion with others around her. Through Uscreen, she has been able to reach a greater number of clients than ever before, helping them on their journey to fitness through creative tools that provide access to her content at the simple click of a button, at home or on the go.
So How Does Christine Use Uscreen?
Christine uses the Uscreen tools to host and distribute all of her workout and nutritional content. With Uscreen, Christine is able to bring all of the elements of her fitness plans into a single place, uploading and sharing her videos and nutritional guides with paid subscribers, managing her customers and payments, and even hosting a custom app designed to promote her brand.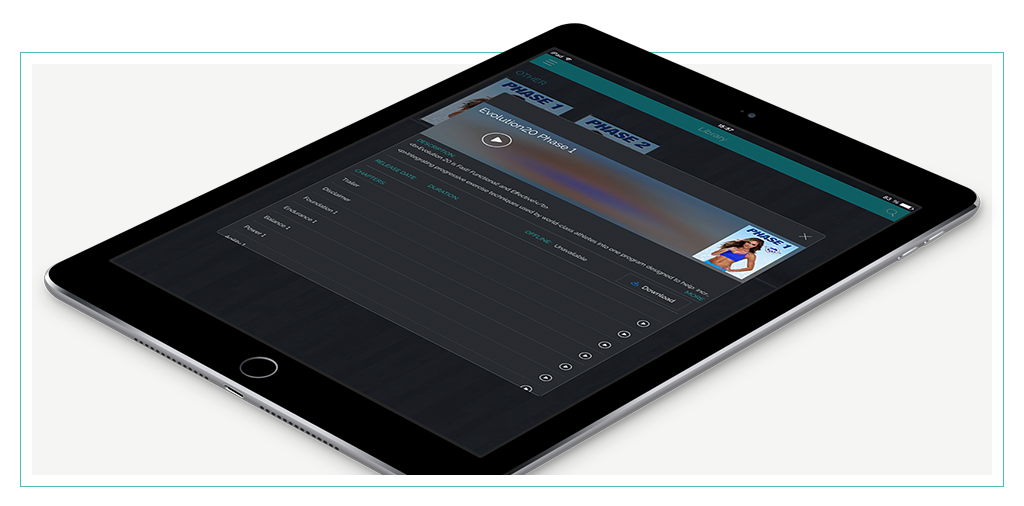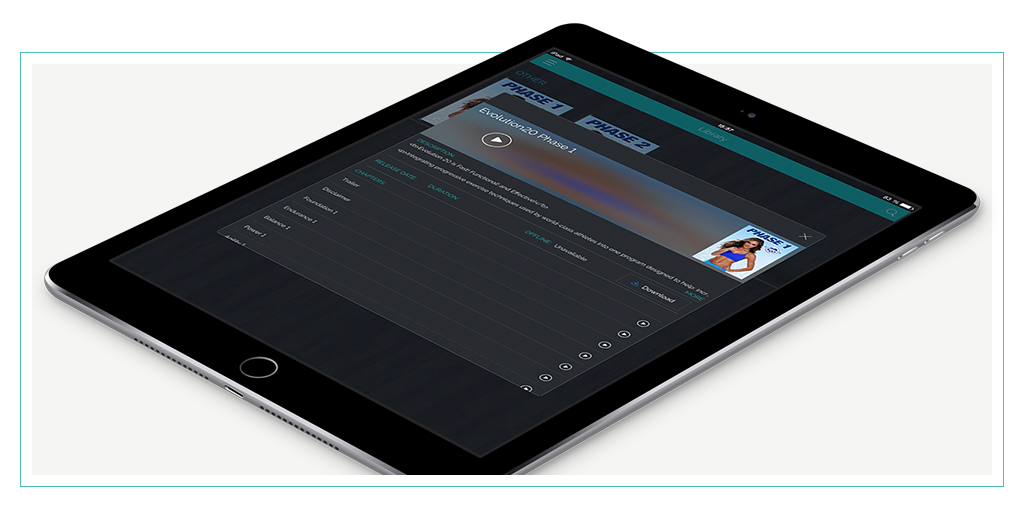 One of the most important features that Christine loves at Uscreen is the ability to organize her videos into chapters, which makes it easy for her clients to find the sections that they're looking for and access them with the simple click of a button.
She also loves the way that Uscreen makes it easy for her to include secondary materials, things like a customized fitness guide to help her clients organize their weekly workouts, a 60-day meal plan, and a bonus 7-day jump start diet plan.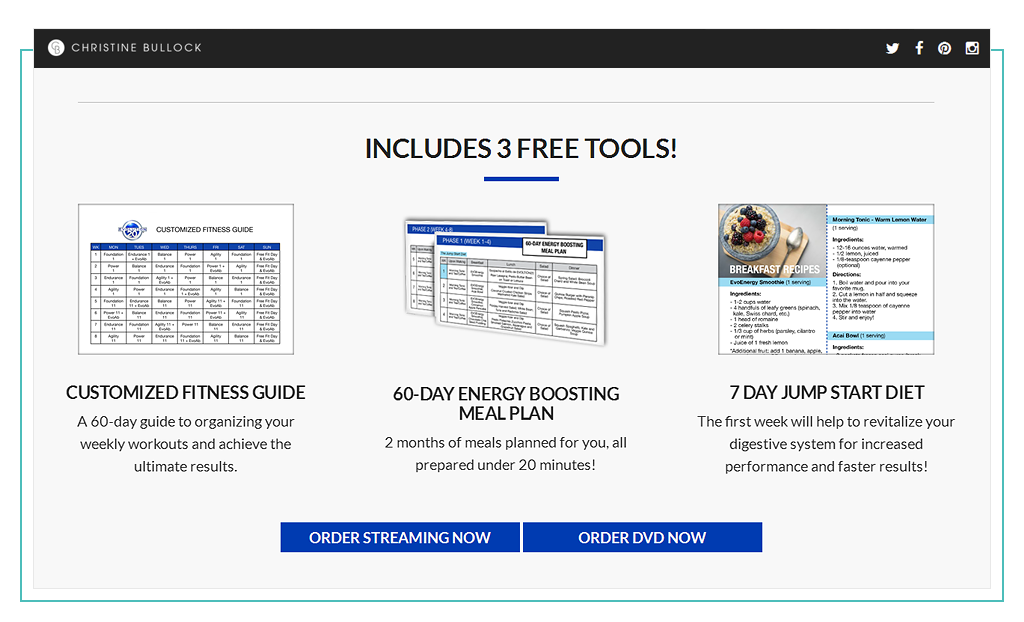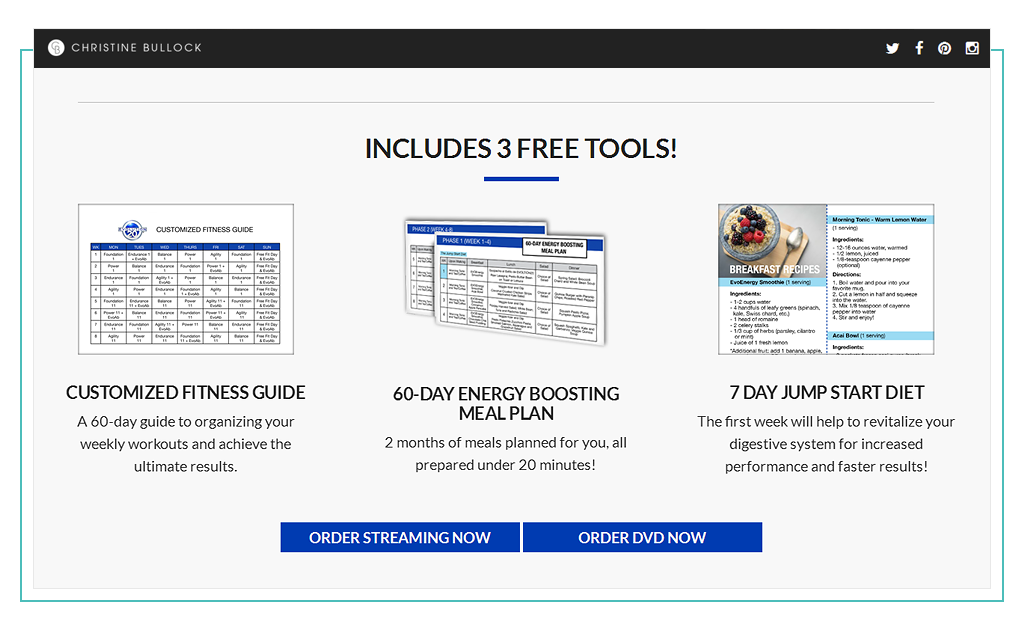 Christine has also created a custom app through Uscreen that allows her clients to access her content on their smartphones, tablets, computers, or Apple TV. With short, intense sessions and the ability to access her content wherever they may be, Christine's clients never have to miss a workout.
With Uscreen, Christine can review and analyze the ways that her customers are using her videos, as well. While using distributed DVDs, a business can only gauge involvement through sales figures, but by streaming her content through Uscreen, Christine can track which videos are played the most often, how many customers have gone on to use other fitness programs in her collection, and other important metrics that can help her to understand the needs and desires of her customers.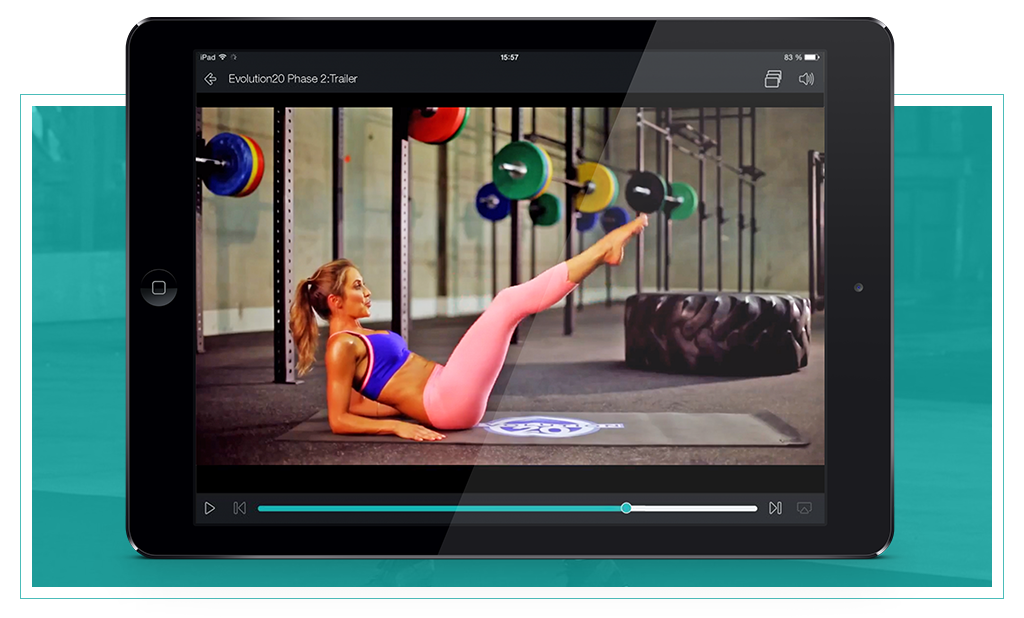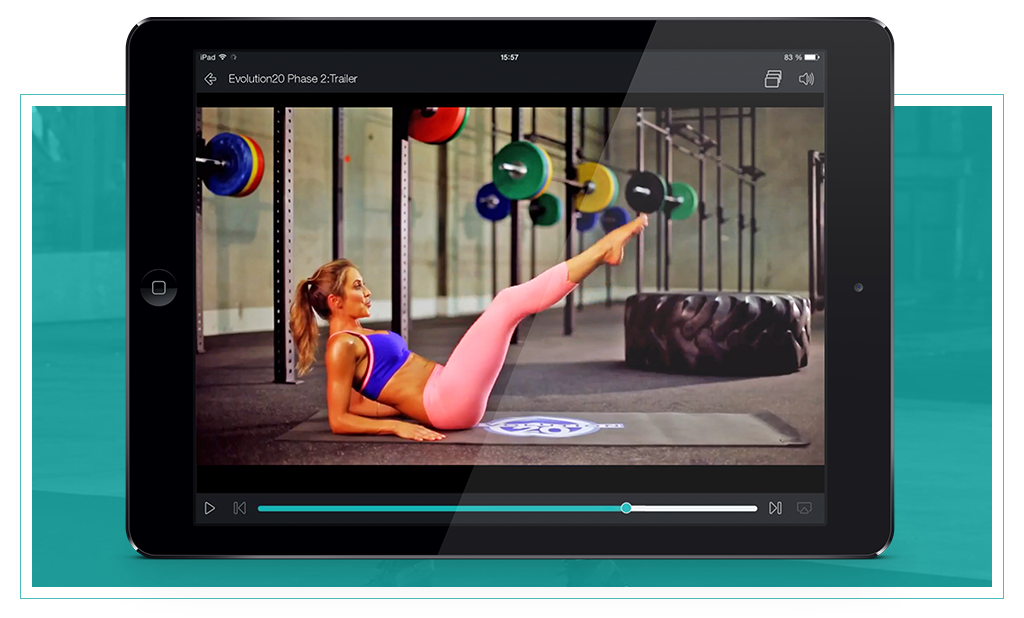 Because of Uscreen's comprehensive tools, Christine can spend the majority of her time doing what she loves most – teaching others about the most effective ways to stay strong and healthy.
Christine's Experience with Uscreen
Let's hear a little bit from Christine herself about what she loves about the Uscreen platform and the ways it has helped her to grow her business:
Click here to watch the video -> youtube.com/watch?v=q8Uuixue_RM
While there are many things that Christine loves about working with Uscreen for her fitness clients, here are a few of her favorites:
Uscreen has a great support team that provides the resources and assistance that she needs to maximize her impact.
Uscreen makes it easy for Christine to host her content across a variety of platforms, from the Apple and Android app stores, online, and through devices like the Apple TV.
The Uscreen interface is easy to use and very accessible for her clients, which keeps them coming back for more.
Uscreen's support for secondary content makes it easy to share comprehensive fitness plans, taking clients beyond the workout to the ability to make complete lifestyle changes for better lifetime health.
With over two decades in the fitness world, Christine is always looking for new ways to teach people about the right ways to take care of their bodies. Uscreen's all-in-one service solutions make it easy for her to do just that!