Whether it's a celebrity Q&A or live broadcast of the big game, live streaming is an exciting and rising form of video.
2019 has been a great indicator that the next decade will, in fact, be the decade of live streaming.
And the numbers prove the world is embracing this video format for good.
63% of people aged 18 to 34 have reported regularly watching live streaming content.
By the end of 2020, live streaming is expected to account for 82% of all internet traffic and by 2025, it is set to rack up to $125 billion.
The skyrocketing popularity of the once niche streaming platform Twitch, is another example of the creative and community potential of live broadcasting. The site is now planning to go beyond game streaming and into broader community streams for sports events and movie marathons.
And if we learned anything from the past few years in video monetization – it's that if the big players are entering the market, it'll ultimately become a playground for small niche streaming businesses.
Whether you're a live streamer boosting your video strategy or a video entrepreneur looking to jump into live video, conferences are a good place to get top-notch insider tips to help you stand out in the world of live streaming.
Even if the live streaming event nearest to you isn't necessarily in your industry, it's still a great idea to visit and hear directly from the people who are already doing it.
Jump into the future of video through one of our top 5 live streaming conferences for 2020.

When?

When?

Cost?

Best for?

Live Streaming Summit
Los Angeles

New York City
May, Nov
$495-595
Those wanting to boost their marketing strategy with live video
SummitLive
San Francisco

Los Angeles

New York City

Las Vegas

May, Oct, Nov
TBA
Live video tech and business enthusiasts
TwitchCon
San Diego

Amsterdam
May, Sep
Currently sold out
Big-time live streamers and Twitchers
CoxCon
Telford, UK
July
£55/$72.27 (2019 price)
Gamer live streamers with cult followings
Social Video & Live Streaming Summit
Marina Del Rey
Dec
$595-950
Video entrepreneurs looking for expert insight from execs
1. LiveStreaming Summit (East and West)
Where? New York (East), Los Angeles (West),
When? May 2020 (East), November 2020 (West)
Hosted by Streaming Media East & West, two sister coastal immersive media conferences, LiveStreaming Summit is its streaming event, which you can attend separately or as part of the bigger conference.
Here you will learn the best practices for live video, how to tackle the challenges of large-scale events and more valuable tips to take your live streaming content to the next level.
Last year's event features talks on corporate streaming, how to scale demand with a growing audience and even dove into remote production for the FIFA Women's World Cup.
This event is for you if:
You want to master large-scale live events

You want to optimize your live video workflow

You want to take your live streams beyond social media
Price: $495-595 (West) / $795-895 (East)
Social media: Follow at @StrMediaShows on Twitter for event updates and more.
2. SummitLive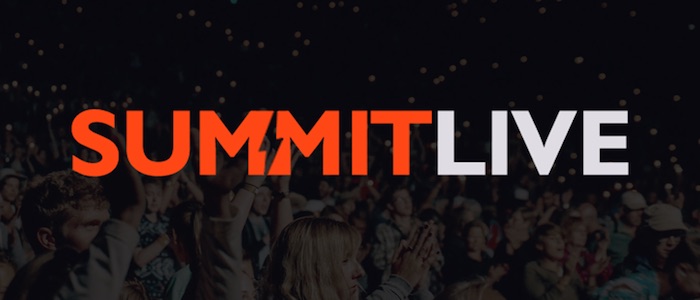 Where? San Francisco, Los Angeles, New York, and Las Vegas.
When? May 2020 (San Francisco), TBA (Los Angeles), October 2020 (New York), November (Las Vegas)
Self-proclaimed as "the premier B2B marketing event for live content" for a reason – SummitLive is the place to go for all the latest in live video.
Come and network with tech leaders from Microsoft, Hortonworks and more at its San Francisco installment, where you can also attend a variety of events, like keynotes, panels, live streaming workshops, and industry case studies.
Its New York date is tailored for those in the ad and media world while its LA one is all about influencers and its Las Vegas date is an award ceremony.
This event is for you if:
You're looking to optimize your live video business strategy

You want to learn more about the tech side of live streaming

You want to network with live streaming tech leaders and executives
Price: TBA
Social media: Follow @summitlive on Twitter for event updates and more.
3. TwitchCon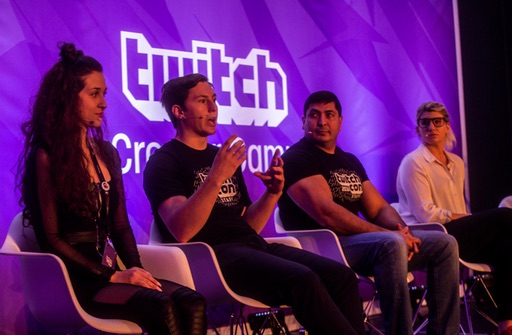 Where? San Diego, CA; Amsterdam
When? Sep (San Diego), May 2020 (Amsterdam)
Are you a gamer looking to meet your fans? TwitchCon is pretty much the VidCon of live video.
Here, gaming Twitchers from all over the globe gather to connect with their peers and fans. You don't need to be a gamer to learn a thing or two here, though. Gamers are some of the most experienced live streamers out there, whose knowledge is extremely valuable, regardless of your particular niche.
So whether you're seeking tips from fellow streamers or looking for fun events like cosplay competitions and meet and greets, TwitchCon is for you.
As a special bonus, if you cannot make it in person, you can stream TwitchCon online, a true testament to the power of live streaming.
This event is for you if:
You're a seasoned live streamer looking to meet some of your video peers

You've gathered a wide fanbase

You're a gamer and Twitcher
Price: Tickets currently sold out but you can watch the event live for free.
Social media: Follow @twitchcon on Twitter for event updates and more.
4. CoxCon
Where? Telford, UK
When? July 2020
Hoping to connect YouTubers and streamers with their fanbase, CoxCon was created by gaming YouTuber Jesse Cox.
A more intimate occasion than TwitchCon, it is a great midpoint for both UK and European creators to gather with fellow gamer streamers and meet your fans. This event can also be live-streamed via Twitch for free.
Last year, gamers like MathasGames and NerdCubed were featured on its impressive roster and this year's event is sure to pack even more of them.
This event is for you if:
You're a diehard gamer trying to up your game and learn about what games are to come in 2020

You're a YouTuber trying to break into live streaming

You're looking for a fun community live streaming and gaming celebration
Price: £55/$72.27 (2019 price)
Social media: Follow @coxconofficial on Twitter for event updates and more.
5. Social Video & Live Streaming Summit
Where? Marina Del Rey, CA
When? Dec 2020
Tied to the Future of Video Conference, this summit explores the intersection of social media and video marketing.
This year's event had execs at companies like Visa and GoDaddy share their expert knowledge on this thriving video format through keynotes and panel discussion.
The event will also have consumer focus groups to learn what works best when it comes to video marketing.
Just like TwitchCon, you can live stream it for free online if you cannot attend in person.
This event is for you if:
You want to optimize your overall video strategy, live streaming included

You want to hear from industry experts, rather than do meet and greets

You also want to learn about other emerging video formats
Price: $595-950
Social media: Follow @socialvideolive on Twitter for event updates and more.
Conclusion
There's no denying the growth of live video streaming. This video medium is a powerful marketing tool to watch out for as we enter the 2020s.
Wherever you are on your live video journey as a video entrepreneur, these events will provide you with unparalleled networking opportunities and industry insight to create extraordinary live streams beyond your everyday Q&A.
How To Create and Launch a Live Streaming Website