Subscription sites are popping up all over across the web these days. Just think about your occupation or favorite hobbies for a second. If you do a Google search for these terms, odds are that you'll find at least a handful of subscription sites out there catered specifically to your needs.
But what makes them so popular?
Although it might seem that the subscription business model is a recent trend, it's actually been around for hundreds of years. While today we might receive a monthly package of cosmetic supplies, in the 16th-century, Brits received a regular delivery of world maps as the borders of British Empire were constantly being redrawn.
So, rather than the product of a new fad, the success of membership sites is due to the ease with which services and products can now be delivered online.
Also, they are extremely profitable. For example, if you have a 100 members who pay $40 a month, you already have a steady income of $4000. Now, if you increase that to 250 members at the same monthly subscription price… You've got yourself a six­figure business.
To aid you on your quest to building your own successful subscription site, we've compiled a list of profitable membership sites and pointed out what they're doing right to guide your own online video business venture.
Learn from some of the best subscription sites in this FREE PDF, "10 Things That All The Top Subscriptions Sites Do (That You Need To Be Doing Too)".
Here they are in no particular order:
1. eDiets.com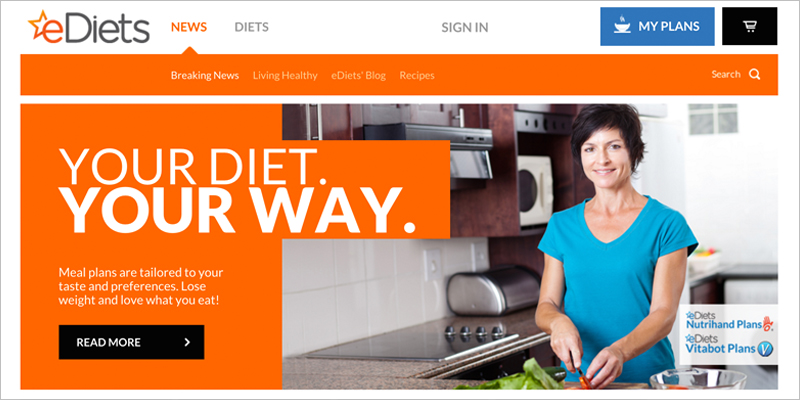 Some topics, like health and fitness, never go out of style. Besides offering personalized menus, thousands of recipes, and customized fitness plans, this site is highly optimized for search engines. If you do a search for "diets online," it appears within the first five results, which should drive continual traffic to the site.
The site design is also perfectly suited to the ideal customer. Lively, vibrant colors and big, bold typefaces communicate vigor and health so as to appeal to targeted prospects.
2. Copyblogger.com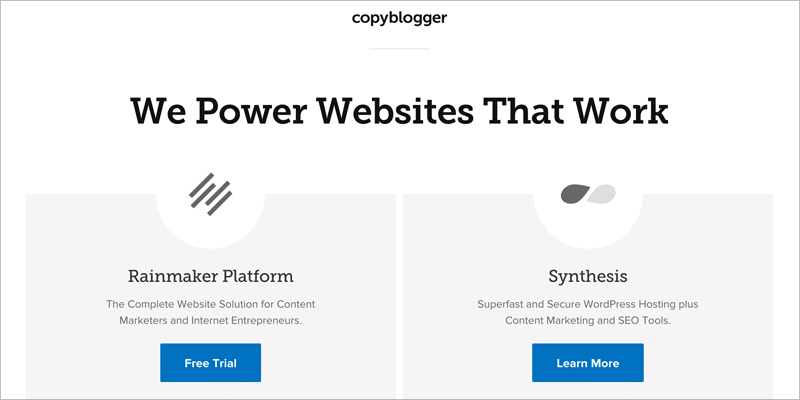 One of the most successful membership sites out there, Copyblogger provides copywriters and marketers with invaluable advice at as low as "a dollar a day." Right from the get­go, the site grabs your attention by offering you a free membership that includes 15 free ebooks and a 20­part online marketing course.
Loads of social proof and a blatant appeal to the "fear of missing out" ("170,327 online marketers have a head start.. Don't be left out!") are some of the tactics used. These reasonably priced offers, along with immediate access to a vast resource library, help to answer the question, "What's in it for me?"
Also, the opportunity to engage with other members through live seminars, webinars, forums, and chat rooms­­as well as insider access to the owner­­give this site a sense of community and much added value.
3. InternationalLiving.com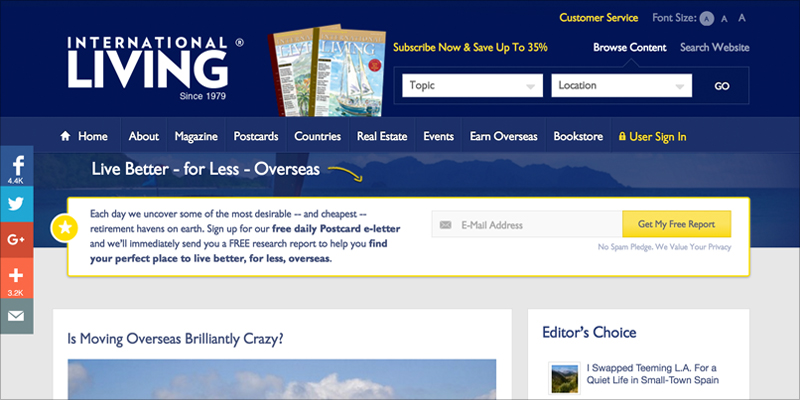 In line with the recent trend to find the perfect retirement spot abroad, this site provides its audience with exactly the information they're looking for. Like other successful subscription sites, it takes its visitors to a "happy place" and brings them closer to accomplishing their dreams.
Besides access to the most recent information on travel hot spots around the globe, it also provides its users with enticing discounts­­35% off subscription price­­and access to conferences, webinars, Q&A sessions with experts, and expat advice. All these useful resources make this an indispensable site for anyone looking to relocate abroad.
4. Eonetwork.org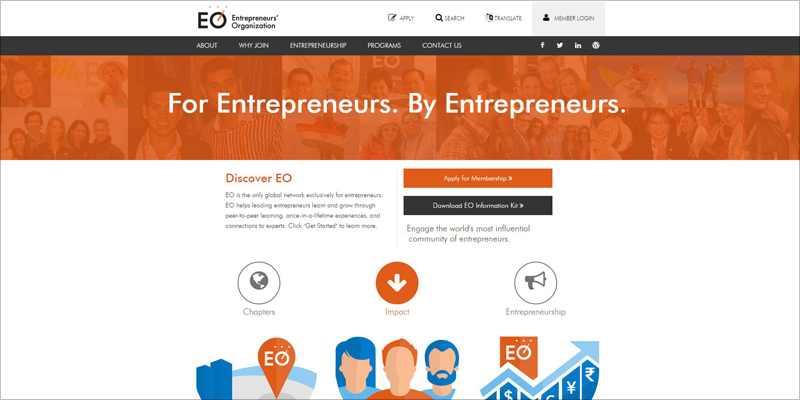 Right from the outset, this top­ranking resource for entrepreneurs eliminates every potential doubt in first-time visitors. By using easy­to­read visuals, it demonstrates how sales have exponentially increased for its members and how the community's presence continues to expand all over the world.
Also, it clearly details the benefits for its members, which includes access to forums, chapter and global events. An important lesson here is that all users are accommodated. For those who cannot attend most of the events, for example, there's also the option of accessing online platforms both for learning and creating online deals. Since one of the site's goals is to help young entrepreneurs grow and learn, it also offers users plenty of educational programs and opportunities to advance their careers.
5. Guitartricks.com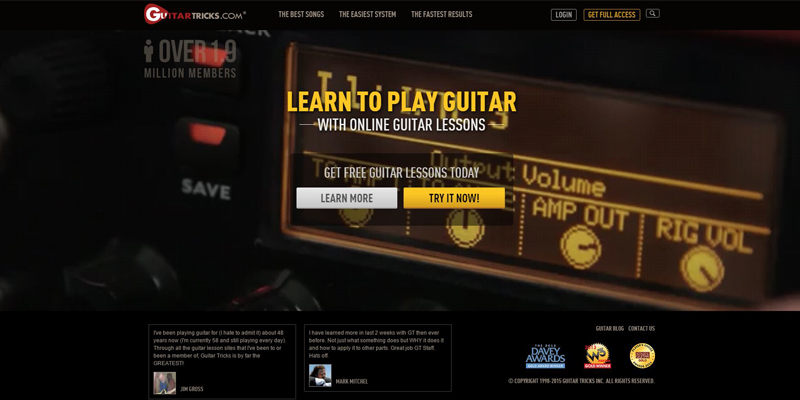 As with the previous examples, this site does an excellent job of reeling its visitors in by making an offer they can't refuse. After signing up, they're asked to continue with a free membership, which gives them access to 24 lessons, or choose full membership to access 11,000 lessons at a monthly price of $19.95. Given the huge difference between the two and the low price separating both options, customers are obviously led to opt for the latter. So far, this tight upgrade path seems to have produced over­-the­-top results: The site currently boasts 1.9 million users.
6. ReflexionYoga.com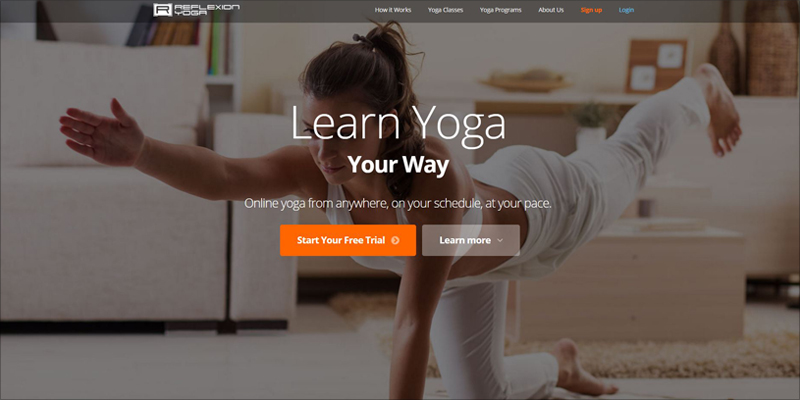 Characteristic of some of the most profitable subscription offers, this site offers its members tons of useful content, mostly through its regularly updated blog. By providing its users with fresh content on a daily basis, not only does the site build credibility as an authoritative voice, it develops a relationship of trust with its audience. The rule to keep in mind here is that the more consistently content is posted on a site, the more likely it is to generate repeat traffic and compel its readers and viewers to keep coming back for more.
7. Onlinemarketinginstitute.org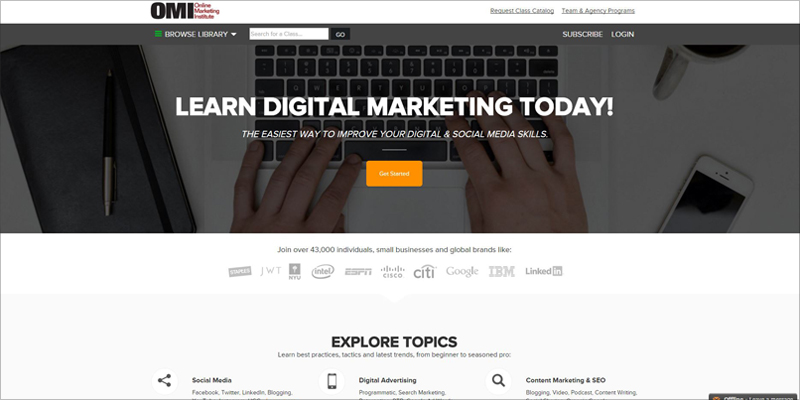 Another trait of highly profitable membership sites is the use of content across all types of mediums and platforms. Besides providing text­based content, this site makes use of tons of video courses and tutorials to educate its audience.
Additionally, it takes the visitor from one point to the next in a seamless and natural fashion. From a unique value proposition to sizable social proof to solid testimonials, this site does an excellent job of showing visitors why they are one of the best in the business.
Although it reduces risk­-a-version by guaranteeing the option of canceling at any time, it isn't until you've actually registered with your name and email that you get concrete prices. This can be a risky tactic, however, since many people want to know from the start how much it will cost them­­or they might just end up going for the competitor that does provide this information up front.
8. Studygateway.com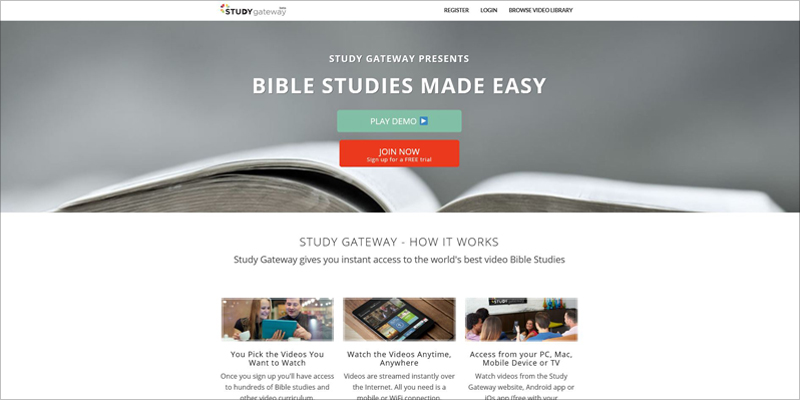 Faith­-based education is another area which attracts many loyal customers. Take, for example, this site which provides religious believers around the world with instant access to thousands of video Bible studies, integrated study guides, and exclusive access to events with top Christian authors.
Some of the key highlights here include: a clear value proposition, a product demo, a free trial, the capability to stream video from any device, two simple price plans, and video endorsements by renowned Christian leaders.
9. Lynda.com
This is a site which almost needs no introduction. Not only does Lynda.com provide its users with an intuitive user interface and a pleasant browsing experience, it also entices visitors with a mind-­boggling number of courses across nine different fields.
It lets first-­time visitors browse its extensive video library, watch video previews, access course outlines, and read instructor bios. Like many other successful subscription sites, it also allows visitors to use it free for 10 days and then choose one of its membership plans, which start at $24.99 per month. With more than 4 million subscribers, Lynda.com is what most subscription business models aspire to be like one day.
10. eHarmony.com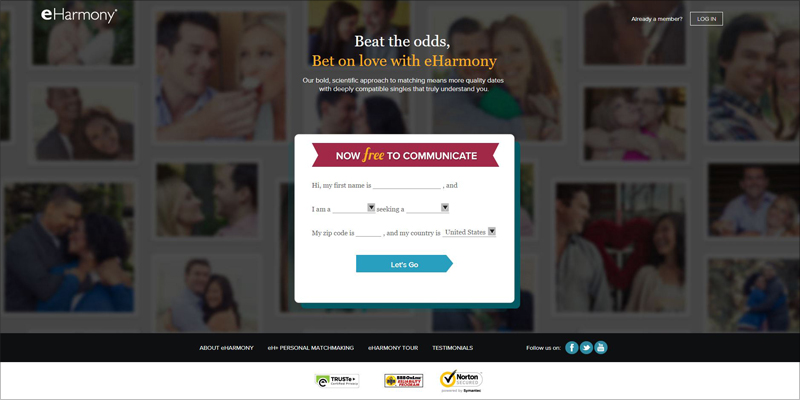 Online dating membership sites also stand to benefit tremendously from this business model. eHarmony, for example, is well­known for its rigorous matching process and its consistently high success rates.
Some of its headlines read: "4% of U.S. newlyweds marry because of eHarmony." "438 eHarmony members marry everyday." Statistics like these are sure to get the attention of even the most reticent visitor. The takeaway here is that you should always strive to communicate your results with concrete figures.
The site also does a good job of reeling you in before informing you of its price tag.
11. PencilKings.com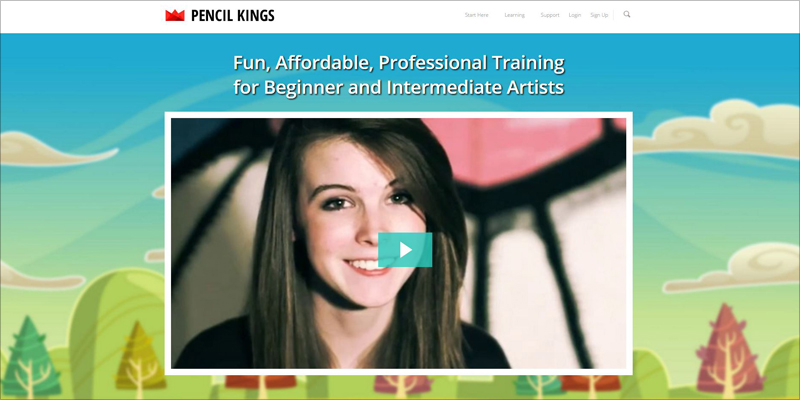 A place where artists can advance their education, Pencil Kings is perfect for those who don't have time to take on-­site classes. Like in some of the previous examples, it draws visitors in with a clear and captivating sales video on the home page and then continues on to dispel doubts and answer questions, one by one. Besides offering subscribers both a 7­day and a 30­day money­back guarantee, it also offers them access to 56 courses taught by professional artists at a low monthly price of $19.95.
12. WishListProducts.com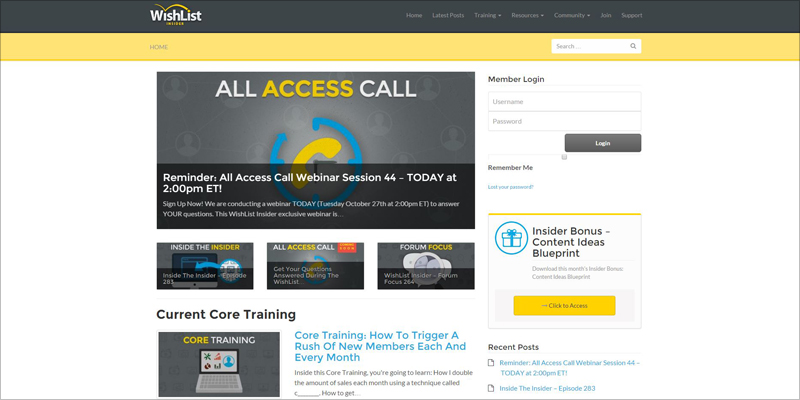 Last, but not least, we have a membership site designed for­­–you guessed it–­­membership site owners.
(How meta!)
Wishlist Insider is one of the best­known communities for membership site owners. Chock full of video training material based on evaluations of over 58,000 membership sites, this site is a no­-brainer for entrepreneurs who want to stay ahead of the game and achieve consistent results.
For just $20 a month, users also get access to live Q&A webinars, detailed case studies, step­-by-­step guides, mini workshops, and visual training materials. Perhaps most useful of all, members are able to interact with other site owners via forums to see what works and what doesn't in each specific niche.