Social Media Marketing
How to Develop an Effective Social Media Marketing Strategy
Everyone knows your SVOD business must maintain a presence on social media. But few people know why, and even fewer know how.
Businesses tend to waste more time and money on social media than on any other marketing initiative. It's way too easy to get sucked into making plenty of investment, but getting little return.
You can avoid that trap by developing a strategic plan for social media. It doesn't have to be long, and it doesn't have to be boring. But it does have to be done …
IF you want to gain the most marketing ground in the shortest amount of time.
Once you've worked through this section of the Video Business School, you'll be able to set up your own social media marketing strategy and take a giant step in front of competitors still trying to use social media the wrong way.
Let's get started.
What makes social media sites different from other websites?
The difference between your SVOD website and a social media site is the same as the difference between your kitchen table and a restaurant.
Social media sites provide an online meeting place where people have their own table, but can still circulate around the room and visit with others. At home, nobody enters without your permission.
You're in charge of your site and what gets shown there, but social media platforms allow the creation of an online community where everyone gets a say-so in the process.
Sometimes, that's good. Sometimes, it's not.
Why are social media channels important to business?
"Why should you participate in social media at all?" That's the golden-key question, but it doesn't get asked very often. Most often, social media pages for business are based on assumptions, not on proven needs and an effective strategy.
Everything you do that's related to your VOD website should have a reason that's directly or indirectly tied to your #1 business priority: getting sales and subscribers.
Yes, your business is all about viewers and the benefits they get from your work. The customer comes first. But if you don't have any customers, none of that matters.
A business without sales can't stay in business for long.
So, the real questions is "How can social media help me get more customers?"
Launching an online video business takes time, effort, and money. Smart entrepreneurs learn to focus on tasks that boost revenue. They sideline the things that don't.
If a social media presence can help your VOD business get a justifiable amount of sales in return for the outlay, then it's worthwhile. If you can't justify the time and money required, it's not.
Which social media channels are best for an SVOD channel?
Facebook, Twitter, YouTube, LinkedIn, Pinterest … the list of possibilities is long. Don't even think about trying to maintain a working presence on them all.
HOT TIP:
You should claim your brand name on the most relative platforms (
check Knowem
), even if you're not going to use them right away.
To uncover the best social media channels for your VOD site, you'll need to answer just one question: Where are my best prospects gathering online to discuss my niche?
If you've not yet worked through the sections on creating audience personas and getting your first 100 sign-ups, be sure to do that first. Otherwise, you may focus on the wrong audience.
Your best prospects are the ones who could most benefit from the solutions you offer and are able to pay for those solutions. "Everyone" is not your customer.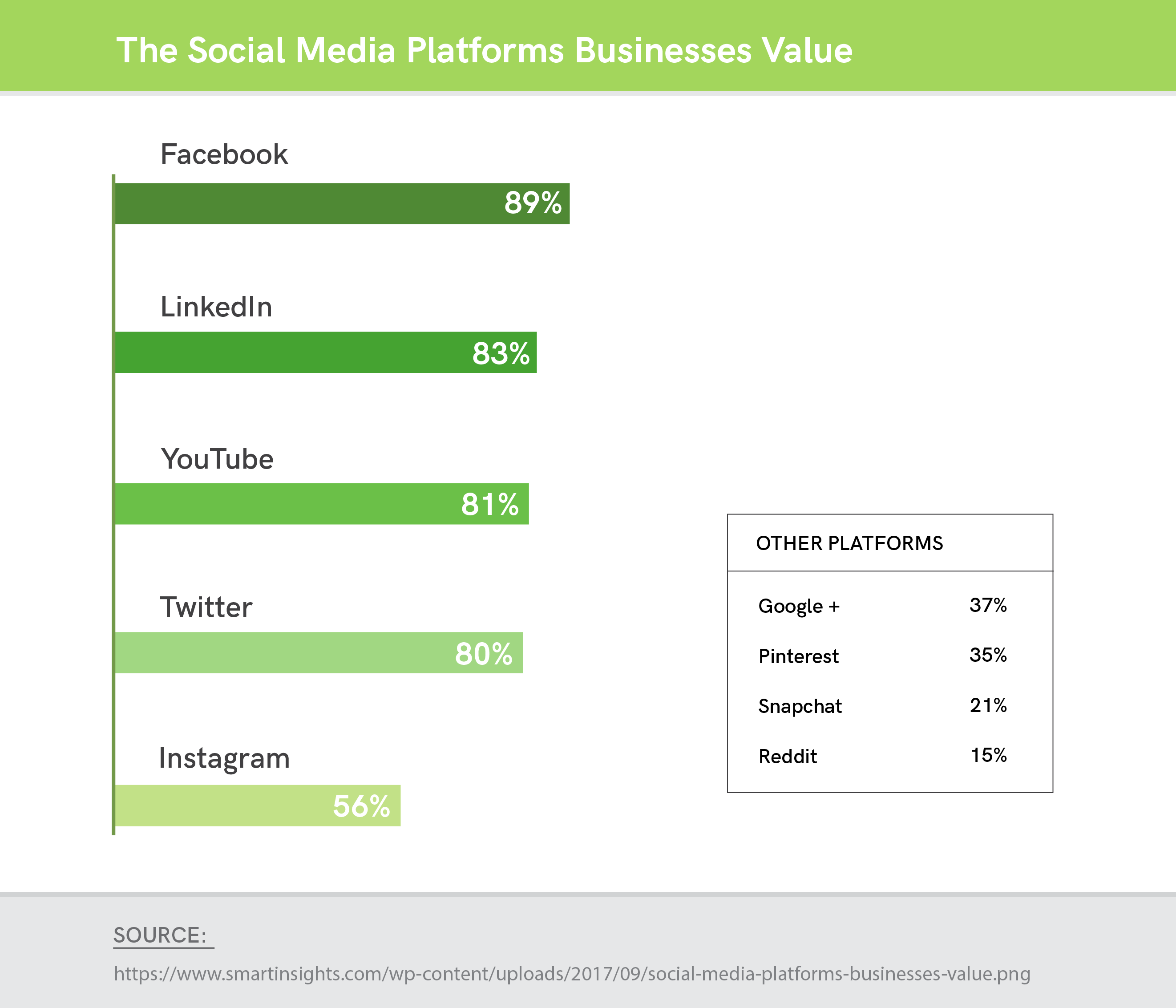 The infographic above shows results from a Clutch/Smart Insights study on how businesses use social media in their marketing strategy.
What an SVOD e-commerce channel strategy look like?
Let's get to the #1 Takeaway first:
Unless you already have a booming community of fans who are interacting with you frequently on social media, don't waste any time trying to get one going on every single social media platform–except for one (which we will get to).
When your brand becomes a household name, it will then be a good idea to focus on building your social media presence … but that's after the snowball is rolling downhill. Not before.
For a VOD business, the one exception is your YouTube channel. You'll want to upload content aimed at sending prospects to your SVOD channel. If comments are turned on (more about that in the YouTube section of this course), you'll want to monitor them and engage with visitors.
There are three primary business purposes social media can serve for you:
Once you determine where your best prospects are congregating, you can go there to listen and learn from them. They will tell you all about their problems, what they're doing to find solutions, what they like, and what they don't like.

Once you've listened and learned, you'll see opportunities to step in and be helpful. If your SVOD channel is about playing better golf, for instance, and a discussion is going on about how to correct a persistent hook, you can step into that conversation and describe your approach to the problem. If the situation is right (more about that soon), you can even direct them to your SVOD channel.

Social media advertising, done right, can be a powerful means of building traffic. Search engine optimization can take months of persistent effort before you're likely to see significant

organic search results

. You can begin getting visitors to your SVOD channel within minutes with a well-designed and

properly configured ad

.
That's it.
Most of your competitors will ignore those three fundamentals and go straight into attempting to build a vibrant community around their brand on Instagram and Facebook. That's a fool's mission. It's not for you.
We're not saying your VOD brand shouldn't be on any other platform–they surely should. We're just saying it's better to focus first on YouTube because that's the most relevant social media platform to any VOD business–after all, it's video! After your viewership and subscribers on YouTube start to pick up, building your presence on other social media platforms will be a piece of cake.
Your social media strategy should be aimed at learning more about your best prospects, being helpful to them (building relationship and confidence), then sending them to your SVOD channel via both properly placed invitations and paid advertising.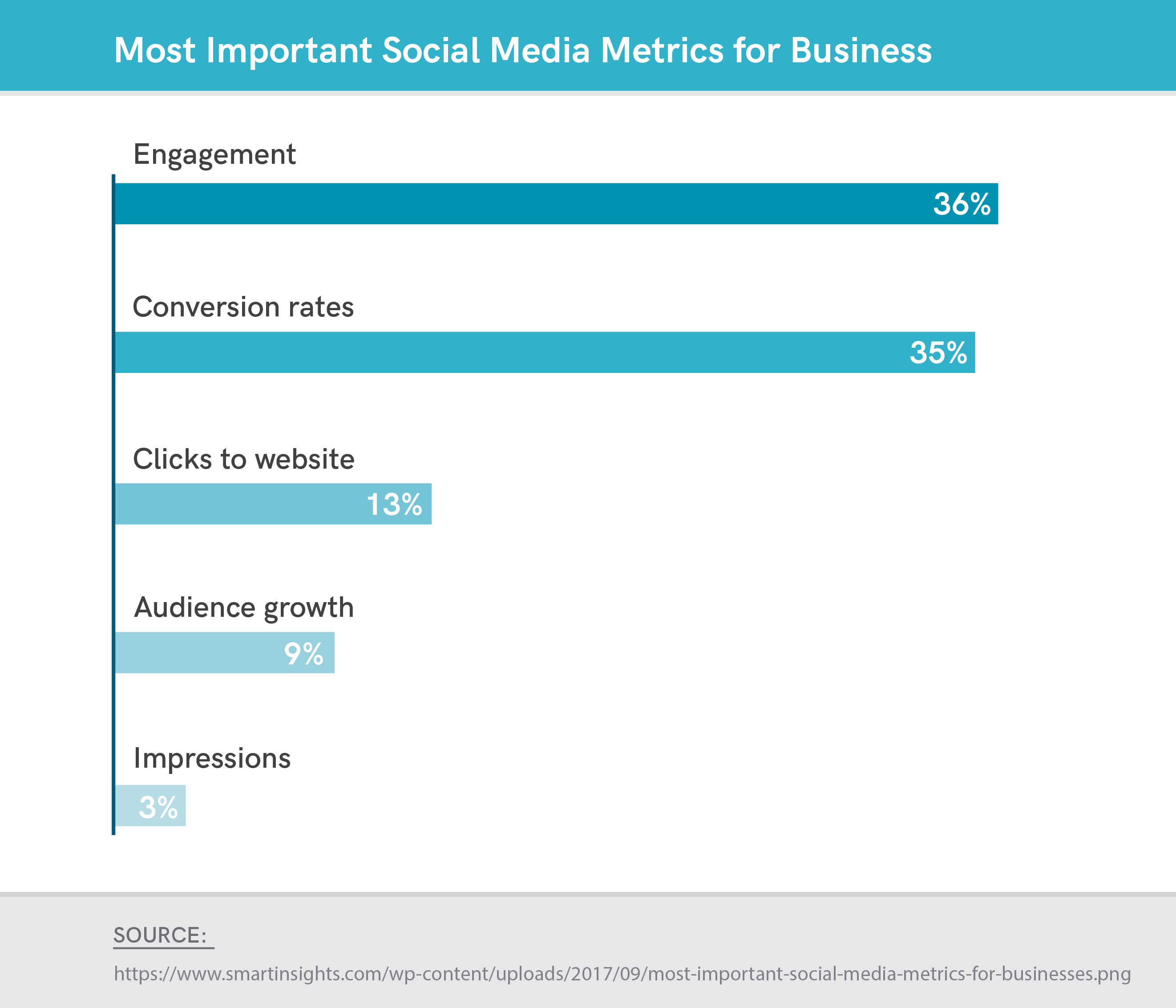 The graphic above shows results from a Clutch/Smart Insights study on how businesses use social media in their marketing strategy.
What are the ground rules for social media engagement?
With every social media post, you make, keep your strategy in mind. You are there to listen to, learn from, be helpful to, and connect with people who could benefit from your SVOD channel. Directing them on to your homepage or other landing pages will flow naturally from those actions.
Your expected outcomes from your social media activities include increasing the flow of qualified prospects to your SVOD channel, enhanced brand awareness, and increased knowledge about your potential customers, their problems, the language they use to describe those problems, and the methods they're currently using to solve them.
With that mindset and intention, the ground rules are simple:
Listen more than you speak

Be helpful and considerate in every post

Never spam, never argue, never be rude

Add to the conversation, but don't monopolize it

Read the rules and expectations for the group and follow them strictly
The bottom line: be helpful, not obnoxious.
Develop Your Social Media Strategy and Stick to It
Your strategic plan doesn't need to be book-length. One paragraph will do. This section of the Video Business School training provides the critical components for most niches. If you see something that should be added for your VOD business, go ahead and add it.
Most VOD channels will be well-served by focusing on the strategic objectives already mentioned. Here's an example of how your strategic statement could read:
Our aim is to leverage the potential of social media to grow our SVOD channel. To do that, we'll focus on the following objectives:
We'll find out more about our best prospects and their problems

We'll build brand presence and authority within our niche

We'll be helpful and show prospects how to get more help from us
If you were looking for a primer on how to build a Facebook page, don't be disappointed. This section can save you a ton of time and money – if you adopt the ideas presented here.
We'll drill down elsewhere with more information about HOW you can accomplish the strategic objectives you develop. For now, it's critical that you develop a business-centered mindset concerning social media.
You can either waste time on social media platforms, or you can use them to propel your SVOD channel to the top.
Choose wisely.
ADDITIONAL RESOURCES
TOP 10 Social Monitoring Tools for Businesses on a Budget
How to Build Interactions on Social Media
7 Steps in Creating a Winning Social Media Marketing Strategy