Ideation
How to Come Up With Your Best Online Video Business Niche
Some of you may already know what your video business niche idea is. You may be YouTubers with thousands of followers who are already consuming your free content. Or you might have a huge Instagram following but need to narrow down your niche a little more for your video business. And maybe you have no idea at all.
In either scenario, how do you come up with a topic for video content that people will actually want to pay you to watch?
This section will help you find the perfect niche idea for your first video business, and will help you come up with video ideas your audience will love (and pay for). It's divided into 3 parts:
Brainstorming –

 Where do you even begin looking for ideas? This section will walk you through the brainstorming process, making it a breeze.  

Validating –

Once you've brainstormed a few good ones, it's time to test them. Will they sell? Let's find out.

Who, What and Where –

Answer these questions to figure out how you will structure the course and how you will market it down the line.
The important thing to keep in mind is that you need to be patient. If this is your first time creating and pushing content of any kind to an audience, this process of coming up with video niche ideas may take some time. These parts can be linear, but that isn't always the case. Expect the process to look something like this: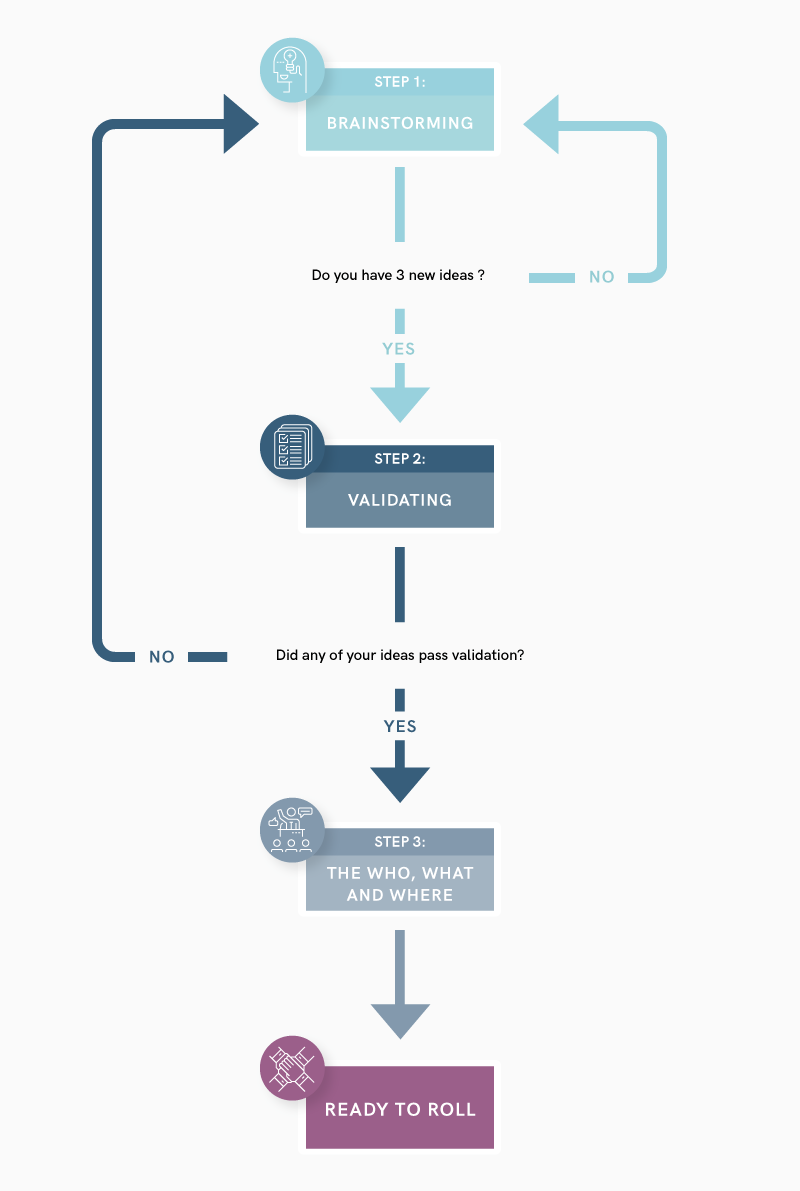 If you already do have a solid niche idea, you can skip right to validating. If your niche idea doesn't pass part 2 validation, you'll then start from the top at step 1.  
Let the storm begin!