Uscreen Spotlight is a special monthly feature article showcasing our most successful clients to share their journeys through the realm of online video streaming.
As technology and the world evolve, so does the human story…
…and now, even the format in which it's told.
For over ten years, TEDxCambridge has brought a TED-like experience to the Boston community. Guided by the well-known TED Talks format, TEDxCambridge focuses on showcasing ideas and artists that help contribute towards the positive transformation of our global community.
Like many businesses and creators, a community is at the heart of everything TEDxCambridge does. But to continue nurturing and growing that community requires the exploration of new ideas–and the ability to turn adversity into opportunity.
Through immersive video technology and content distributed by the Uscreen platform, TEDxCambridge is using the power of video streaming to reach their community in a whole new way.
We connected with the Executive Director, Dmitri Gunn, to learn more about the TEDxCambridge team's big plans for spreading ideas via the Uscreen platform.
Dmitri: It's been a tremendously frustrating time. As an in-person event that hosts over 2500 people at a time, we needed to reimagine how to further advance TED's mission of ideas worth spreading, all while celebrating and acknowledging our community.
But as the new reality of the world started to truly sink in, we realized we can use the pandemic as a once-in-a-lifetime opportunity to explore some exciting new technology to go from in-person events to a digital-first experience that transforms the TED talk for the home audience.
Historically, TED is always this person on stage in front of a vast audience–and then for 0.999% of the world, you watch a talk through a screen. Now, we have the technology to offer a completely immersive, visual experience. It's an extremely intimate and thoughtful journey.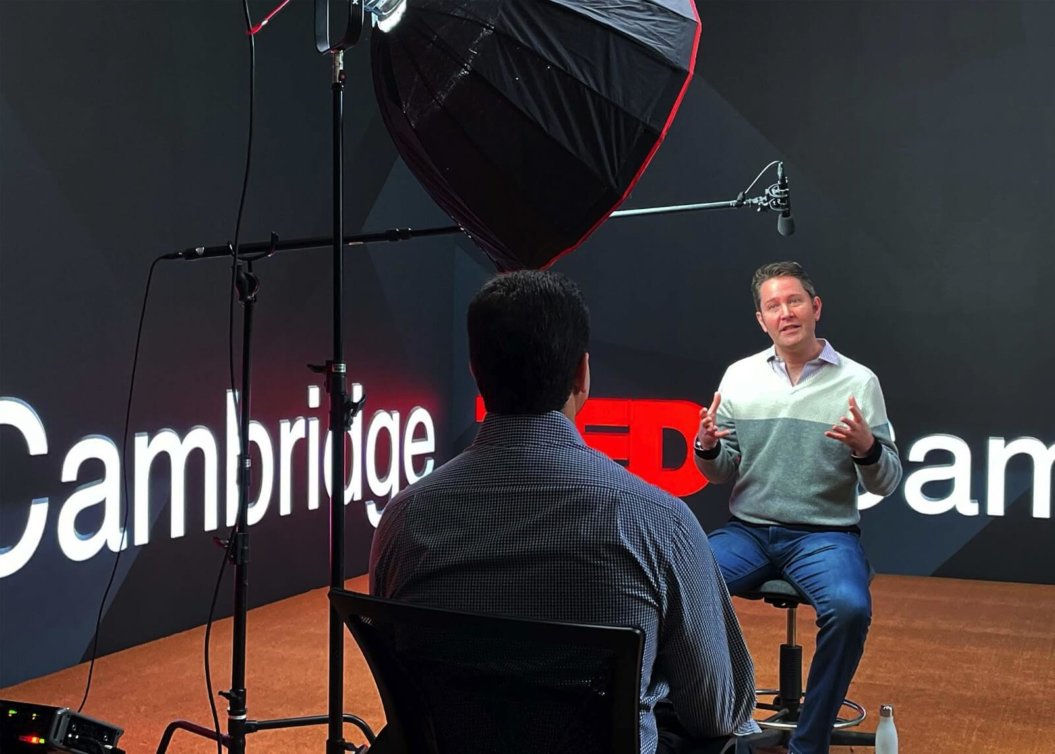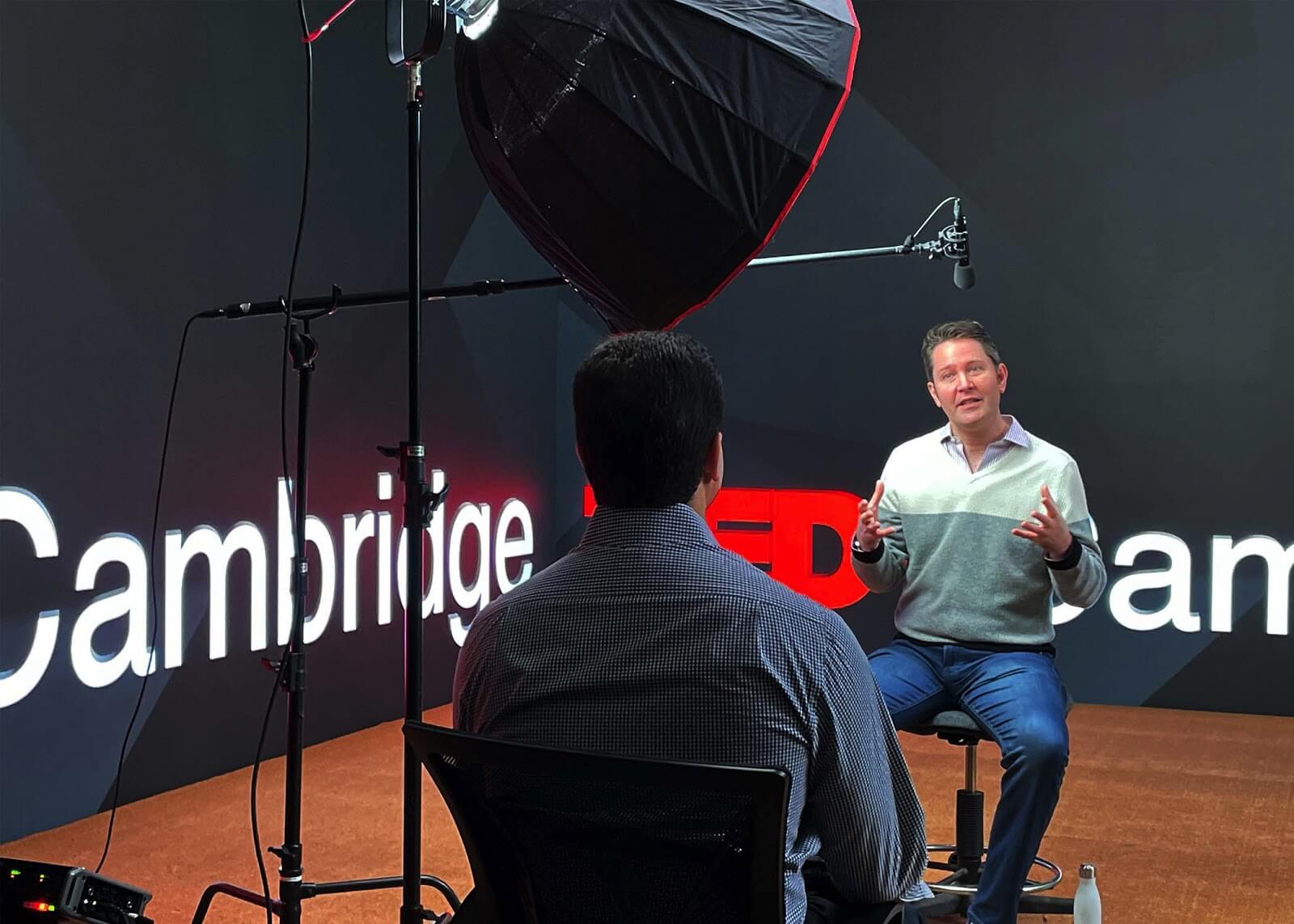 Uscreen: So the pandemic posed a massive challenge for the mission of your organization, but you found an incredible way to overcome this! Can you tell us more about what you mean by opportunity?
Dmitri: By nature of the constraints we're all in, this is a unique moment in time to do something that's never been done before. The challenge with what we've done over the years is that we were always limited by seating and price point for people to enjoy the content and experience.
With Uscreen, we can take our audience on a journey of discovery and persuasion in new ways. We saw the pandemic as an opportunity to rethink every element of our mission and exclusively focus on the home viewer and the speaker.

Uscreen: This sounds like an incredibly powerful experience! Can you give us an explanation about this technology and what it's capable of?
Dmitri: What you see here is the next generation of virtual event production. We're using the same technology you've seen in Disney's The Mandalorian, as well as high-profile entertainment like Alicia Keys and Billie Eilish.
The combination of an LED stage and virtual reality video game technology creates amazing 4k virtual environments. You can add light, gravity, shadows, and sound to create environments that look and feel real on screen. Once paired with the camera, all the lens data fools the camera into thinking we're actually in the experience. This is what allows us to focus on the speaker and bring them into the living room of the viewer.
While phenomenal, the technology is really for our community and the journey the speaker wants to take the audience on.

Uscreen: Community is incredibly important, and a topic that I'm sure creators around the world are interested in hearing more about. Can you elaborate on what this transformation is going to mean for your community?
Dmitri: As I mentioned earlier, our goal was to think about our audience and how to better immerse them. The other part is the speaker–speakers are part of the community as well, and we wanted to empower them by finding a way to help them better communicate their thoughts.
What we're talking about is the connection between speaker and audience. We're curating an experience that enables that connection, and produces a TED talk that's never been seen before.
We're proud of the community we've built to date, and we're excited to partner with Uscreen to deepen our relationship with our existing community through the platform, as well as expand it in the interest of an internationally-collaborative community.

Uscreen: That's exciting! So you're able to better engage with your community, as well as expand it even more. After seeing how your team in Cambridge has seized this opportunity, do you imagine this transformation will be replicated by other TEDx organizations?
Dmitri: By the end of 2020 there will be about 100 of these studios around the world.
Think of it this way.
Because all of the TEDx events are independently organized, it makes it the largest grassroots network in the world. We offer one of the last true forms for ideas in an increasingly polarized media climate. No sales, no politics, and no pseudoscience. The global impact of the TEDx organization? That's special. That's powerful.

Uscreen: A streaming experience like this from TEDx organizations worldwide? That's a really big deal! But tell us, why did you choose to go the OTT route for your content?
Dmitri: From an organizational perspective, we wanted to be completely vertically integrated. We wanted to own the experience.
There's Zoom and Google Hangouts. Then you have distribution via YouTube or Facebook and other services–we didn't want to fool around with any of that.
OTT is an independent option that offers a high-quality, high-touch, premium experience. Ultimately, it's about transforming the way we think about producing and sharing content from the stage to the living room.
The living room television is what we're most excited about. It's where refuge is sacred, special, and where regardless of streaming platform or device, it's the long-term viability that comes with access to a global audience in the comfort of their living room–and that's what OTT allows us to do.

Uscreen: We admire you for taking that leap of faith and doing the hard work! Down the line, more people will see that OTT isn't only for big organizations or brands–but for small ones, too! Speaking of which, why did you decide to go with Uscreen?
Dmitri: We felt the pandemic would take a long time to play out, so we paused. We asked ourselves, who are we? What's our mission? How do we continue to share ideas with the world?
This led us to search for a more premium experience, which led us to Uscreen.
Thank you for believing in us. We came knocking on your door saying we need help. We needed OTT. We loved your team, transparency, functionality, and platform. At the end of the day, it's about the last mile that's critical–and that's what you're providing us.

Uscreen: We appreciate that. At the end of the day, it's about two teams coming together to build something positive. Any words of advice for other organizations or creators interested in making their own digital transformation?
Dmitri: Doing nothing or thinking it'll pass quickly is not a viable strategy. It's about being captain of your own destiny and using the challenging circumstances we find ourselves in as an opportunity to look at what you can or should be doing, when moving into a digital-first strategy.
Seize the opportunity inherent in the pandemic. I think OTT and live streaming your content, owning that platform, being able to directly connect and engage with your community, your stakeholders, your members–it produces a lot of benefits long term.
We eat, sleep and breathe this. We will use this as our defining moment. Although we're a small team, we can do mighty things. What you're seeing now is a taste of what's to come. We will seize this moment, and share knowledge and wisdom and hope with the rest of the world.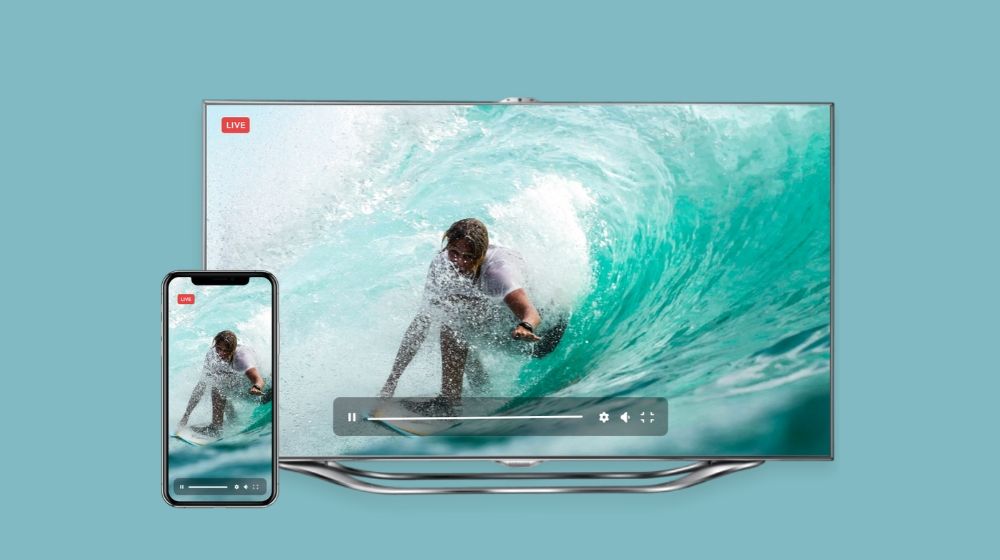 OTT Live Streaming
How to Deliver Your Streams to Mobile Devices and TVs