When you're creating a video, you'll probably end up with many different files. Maybe you did two different takes of an interview. Or you want to stitch together footage of your main topic with B-roll.
No matter the reason, there will come a time when you need to combine videos. It may just be two videos, or it may be a whole slew of them.
There are many tools that will let you combine video clips, but if you don't know how to use them, it's going to be a long process. Let's look at how to combine videos using desktop software, mobile apps, and online options.
If you'd like to jump to a specific platform or app, just use the links below:
Desktop Video Editing Software
1. Shotcut (Windows, Mac, Linux)
2. iMovie (Mac)
Mobile Apps
3. Adobe Premiere Rush
4. Quik
Web-based Services
5. YouTube Editor
6. Merge Video
7. Adobe Spark
1. Merging Videos on Desktop
If you want to combine videos on your desktop computer, you can use almost any video editing software you like. For ease of use, though, we recommend these two.
For Windows: Shotcut
When it comes to Windows video editing software, Shotcut is a must-have. The learning curve is a bit steep, but it gives you a ton of power and is completely free.
To combine videos in Shotcut, go to

File > Open File

and select the first video.

Once the video has opened, drag it to the timeline down below: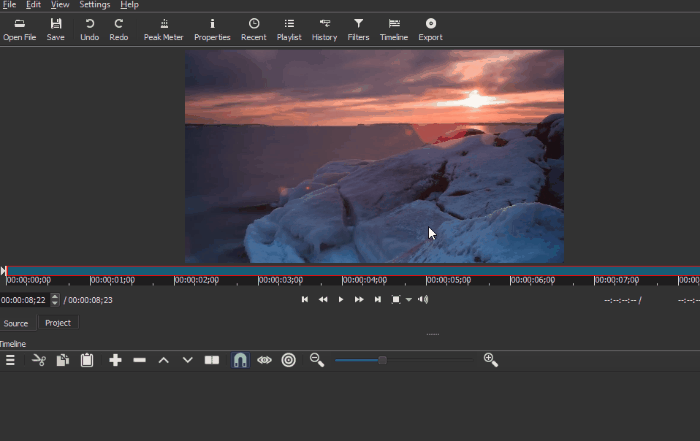 To add another video, just repeat the process. Open another clip and drag it down into the timeline at the bottom of the window, making sure that the edge lines up with the first clip: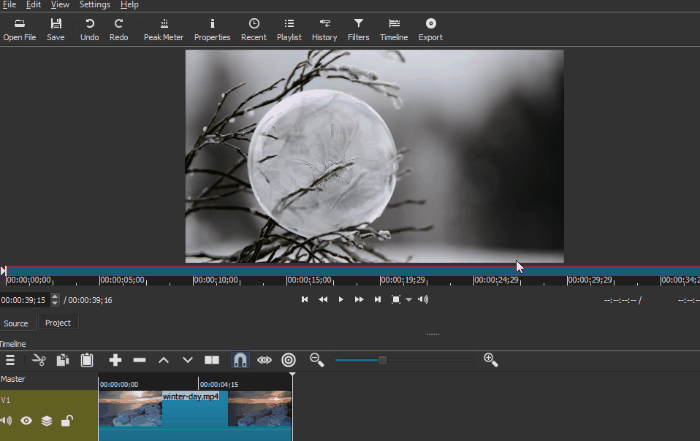 To save the video, head to

File > Export Video

.

Adjust the settings (if you'd like).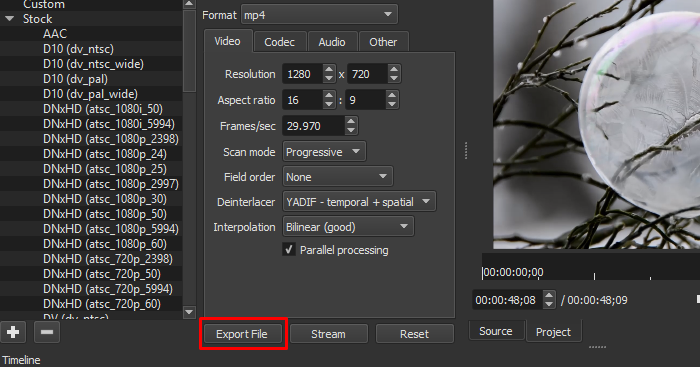 For Mac: iMovie
You can also use Shotcut on Mac, but you can save yourself a bit of time if you already have iMovie.
To add files to your project, head to

File > Import Media

.

Select your hard drive, and find one of the files you want to combine.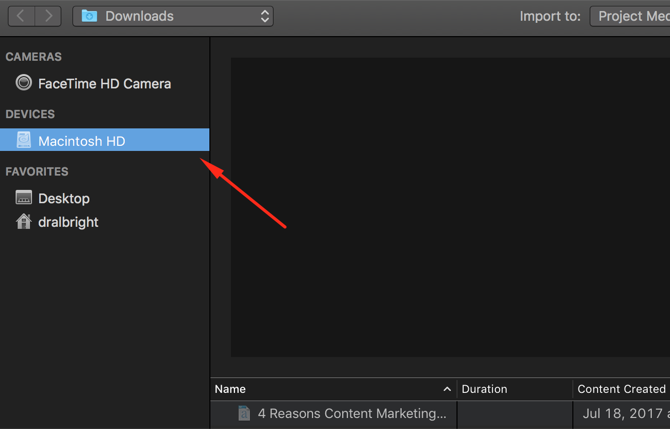 Select a video and hit

Import Selected

.

Repeat the process for the second video file.

Once you've imported both files, you'll see them in the media section of the window: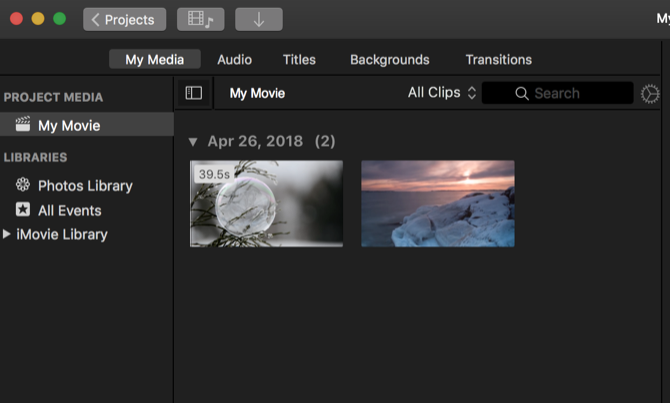 Click and drag both video files to the timeline below:
Finally, go to

File > Share > File

to save your newly combined videos. You can also upload directly from iMovie to a few different places.
2. Combining Video Clips on Mobile
There are several apps that will let you combine videos on Android and iOS. If you already have a favorite mobile video editor, you can probably use that to combine clips easily.
Adobe Premiere Rush
If you don't have one, though, I recommend Adobe Premiere Rush. With easy importing and editing, you can combine and tweak any clips you'd like. We'll look at how to combine videos on the Samsung Galaxy Note 10 in this tutorial, but you can use the same procedure on an iPhone.
Start a new project by tapping on the "Create New Project" button, or the plus button at the bottom of the app.

Select

Videos

to open your Videos folder.

Tap the videos you'd like to combine, then hit

Create

on the bottom of the screen.

You can add additional video clips to the project by tapping on the plus button on the video preview page.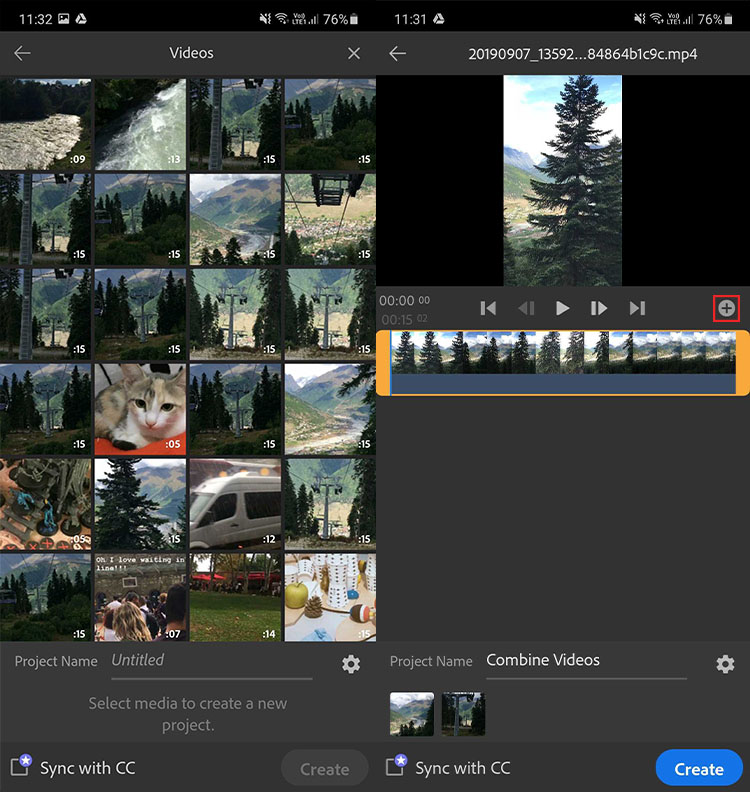 Once you tap on Create, the app will automatically combine the clips and lets you add a soundtrack, customize the transition effects and more.

In the editing screen, each clip will be displayed in the timeline. To rearrange them, tap and hold a clip, then drag it to where you want it to be.

Once you have the clips in order, tap the

Share

button at the top of the screen.

On the Export page, you can choose your video quality settings and select Export to render and save your new merged video clip.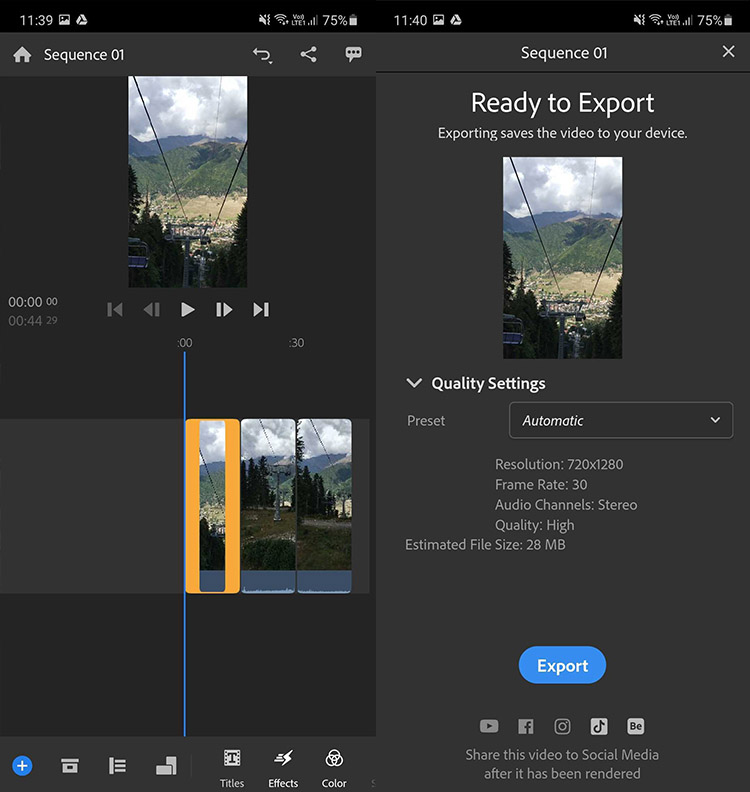 Rush will combine your video clips and save them in the manner that you chose.
Just load two or more different videos into the same project, then save the video file to your device or upload it to Adobe Creative Cloud. If you have a Creative Cloud subscription, you can work on the new file with Adobe Premiere right away for further edits.
Quik
GoPro's Quik app is another option for both Android and iOS. While it's intended for GoPro footage, and doesn't have a whole lot of editing power, it does let you choose several video files to be combined quickly.
If you're looking for a video combiner app but don't have much interest in editing, Quik is a solid choice.
3. Combine Videos Online
Need a way to combine videos quickly and for free? An online video combiner will do the trick. Unfortunately, one of the best is no longer available.
YouTube Editor
Google retired YouTube Editor in 2017, so there's no way to combine videos in YouTube.
Use one of these other online editors to combine your video before uploading it to YouTube instead.
Merge Video
It doesn't get simpler than this. Head to merge video, and click Choose Files: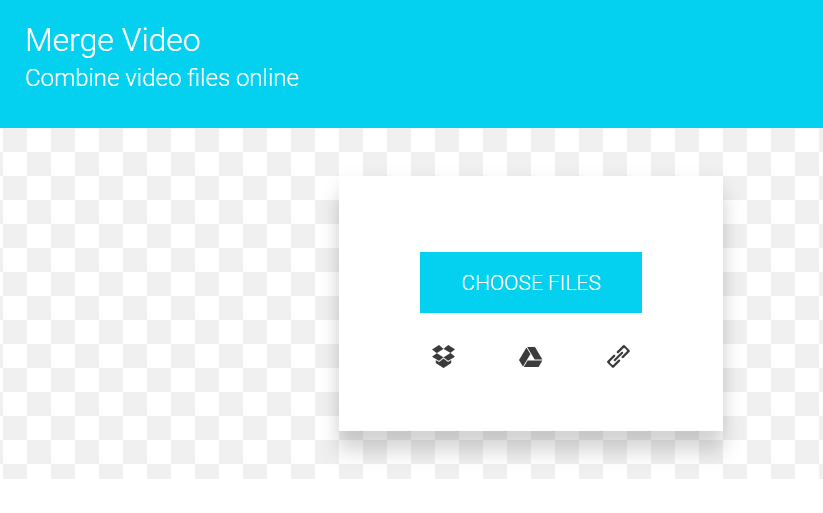 Select the videos you want to combine, then click Open. The videos will take a moment to upload, and then you'll see this screen: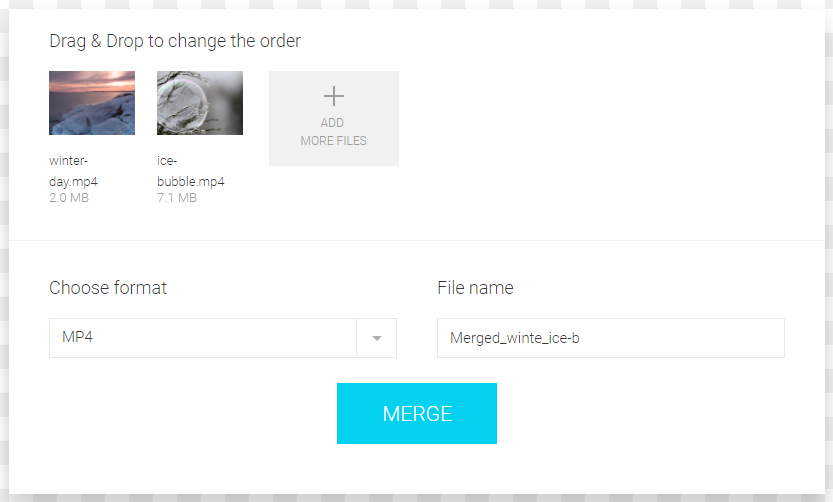 To change the order of the clips, just click and drag one to a new location. You can also add another file with the Add More Files button. When you're satisfied with the order of your clips, select a video format and click Merge.
When it's done, you'll see a Download button. Click it and you'll have a finished video! It doesn't get much faster than this.
Adobe Spark
It takes longer to combine video clips with Spark than it does with Mergevideo. But Spark offers a lot more features that you may want to take advantage of if you need to do some editing. Unfortunately, it also adds a watermark to your videos. It's one of the less annoying watermarks, but you'll have to upgrade if you want to remove it.
To combine videos, sign into spark.adobe.com and click the Create New button at the top of the screen: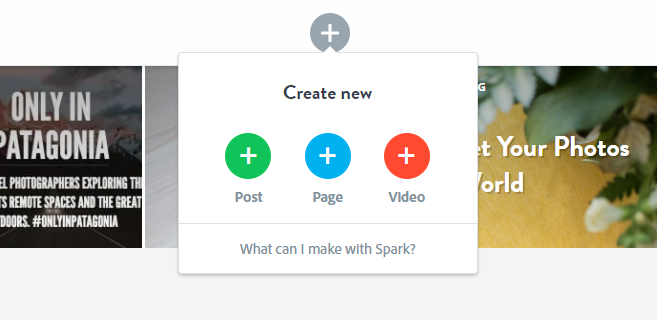 Select Video, enter a title (if you choose), and click Start from Scratch.
Once you're in the editor, click Video to upload a video file: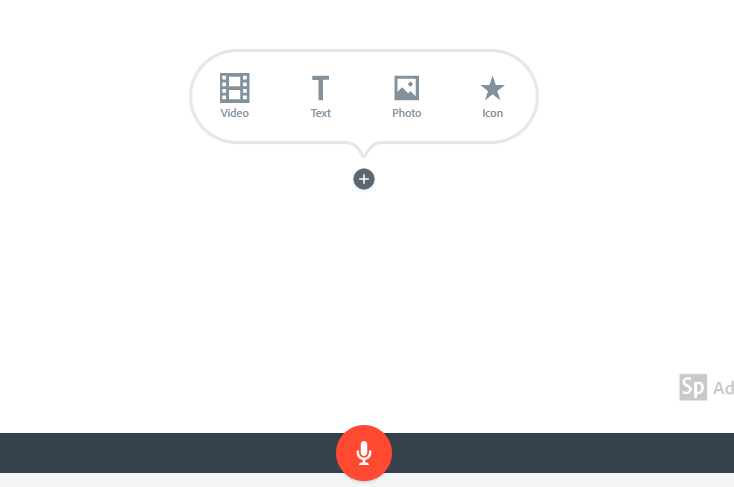 Select a video file and click Open.
You'll see the video on the next screen—take note of the slider under the video. This tells Spark how much of it you want to import. If you want to use the entire video, make sure the entire timeline is selected with the slider.
(In the video below, only three seconds are selected.)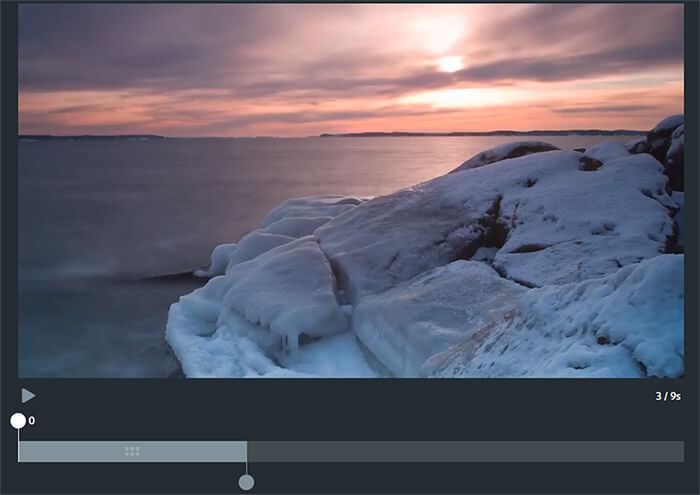 Click Save, and you'll be taken back to the main editor. Click the New Slide button in the bottom-left corner: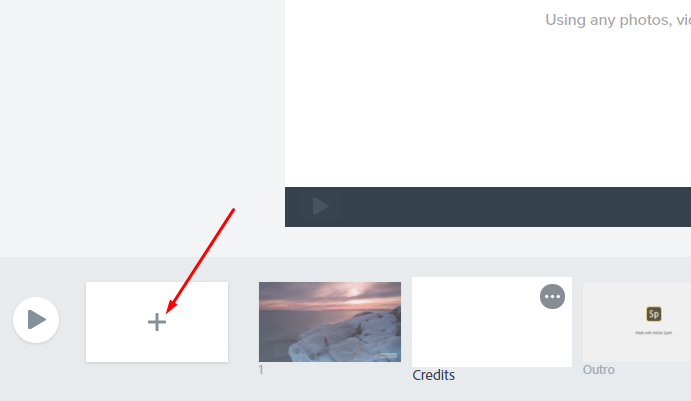 Repeat the previous process to add another video. If you need to rearrange the clips, click and drag one of the slides into a new position. Once you've positioned your clips, click Download at the top of the screen to get your new file.
Combine Videos in Just a Few Minutes
Now you know how to combine videos on your computer, mobile device, and via a browser. With some video editing knowledge, you'll be putting together professional-quality videos in no time!
Have you figured out an easier way to merge videos that we haven't mentioned above? Let us know in the comments below, we might just include it!