In the 2017–18 TV season, GLAAD counted 77 LGBTQ characters on original streaming media. Almost 80% of them were white. "Racial diversity of LGBTQ characters," says the report, "remains an area of concern."
It's well-known that mainstream media is overwhelmingly cisgender and white. Racial diversity is slowly increasing. Gender and sexuality diversity is also starting to catch up with the real world. But the intersection of the two is still remarkably deficient.
Anthony Bawn set out to change that in 2017.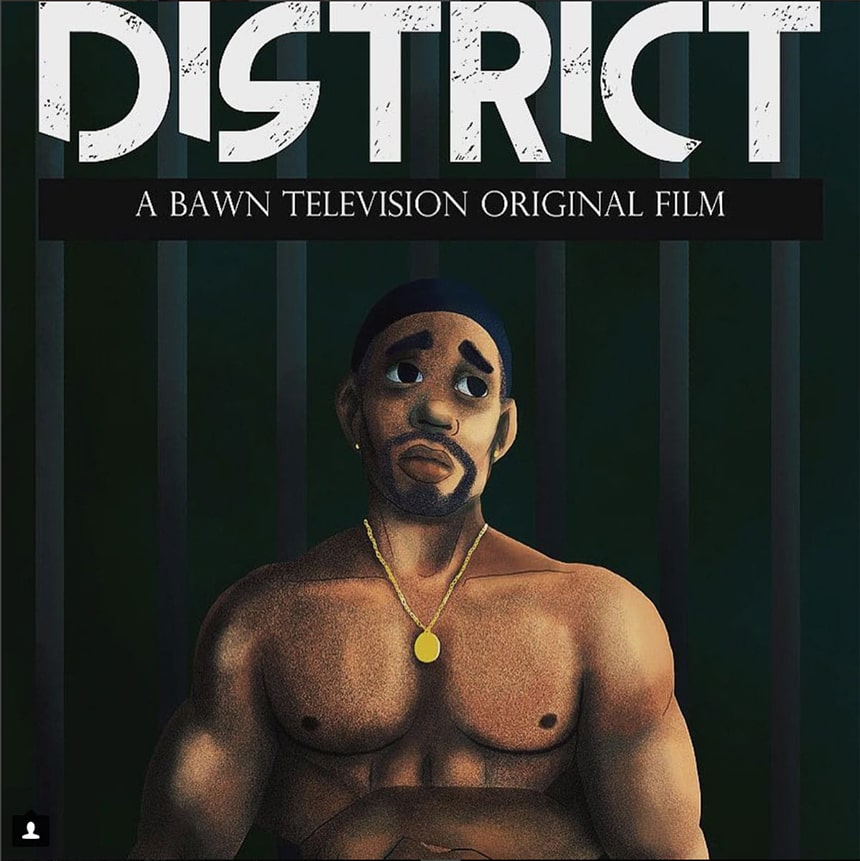 After moving from Los Angeles to Atlanta (the city he calls the "black gay mega capitol"), he launched Bawn TV. An online entertainment streaming service catering to African-American LGBTQ viewers, the service struck a chord with the underserved community. Within months, the service had thousands of followers on YouTube, Twitter, and Instagram.
Click here to watch the video -> youtube.com/watch?v=LsrN7bDFv08
With a newly built streaming platform on Uscreen, Bawn TV now has over 15,000 monthly subscribers and continues to create and publish award-winning shows and films. Bawn draws on his background in video publishing and editing to tell stories that appeal to members of the African-American LGBTQ community.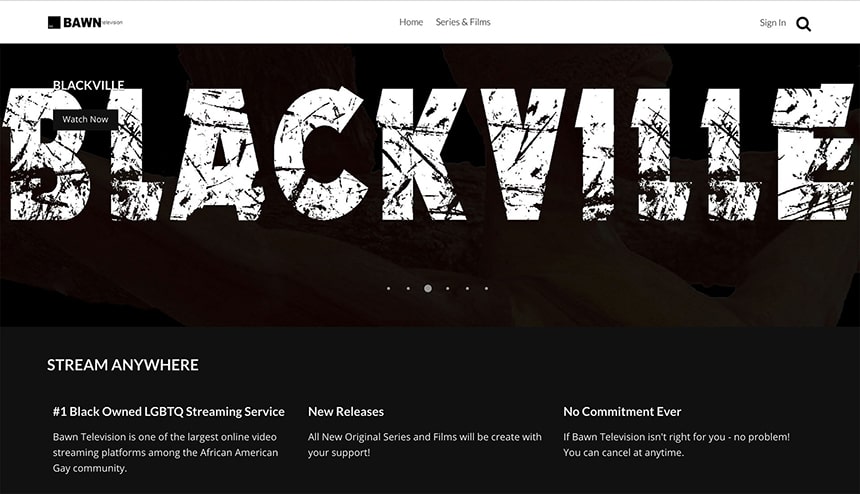 The boutique production network sells its videos on a subscription Netflix business model at $5.99 a month, and recently launched its OTT mobile and TV apps on iOS and Android so their viewers can stream on a big screen or on the go.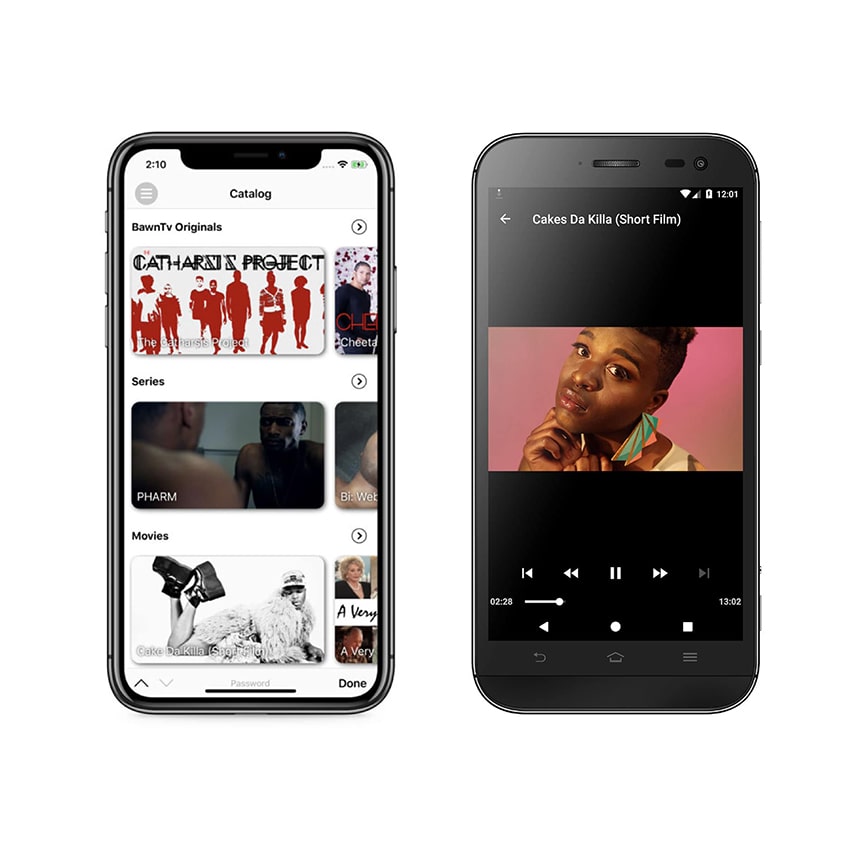 An emphasis on high-quality storytelling helps Bawn TV stand out from its competitors. The characters are well-developed and the stories are positive and impactful. Bawn keeps the focus off of sex and instead shines a light on the often-difficult realities of this community.
The channel's shows include Cheetah in August, a series that details a young track star's struggles with growing up, sexuality, and relationships. Blackville follows a preacher's son torn between his religion and his freedom of self-expression. Brides to Be is a full-length film detailing the supernatural travails of two betrothed women—and explores the depths of self-doubt and fear.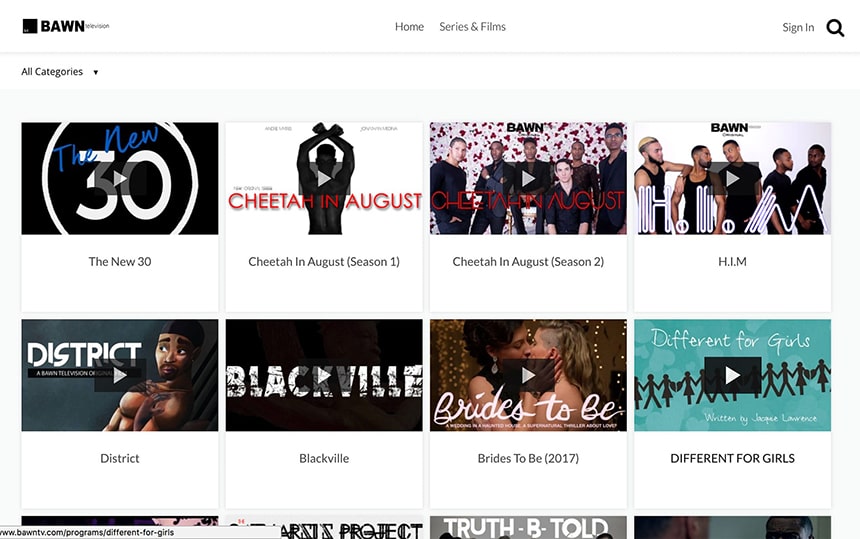 Anthony Bawn set out to share a powerful message with a community that was sorely underrepresented in the media, and Bawn TV is quickly making a name for itself as the premier streaming service for African-American LGBTQ viewers.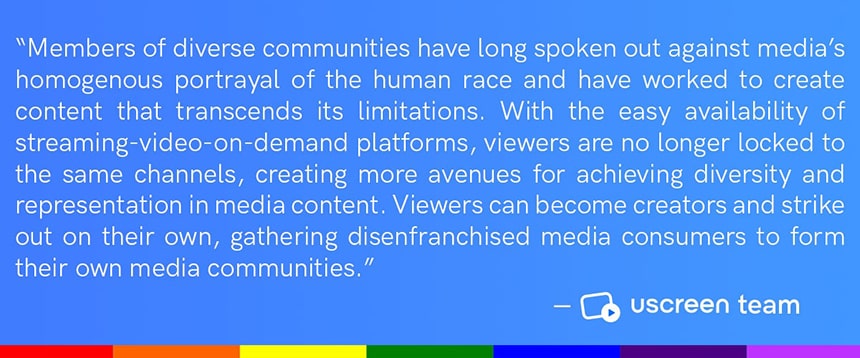 Bawn TV's success is just one story among many showing the democratization of media at the hands of new technology.