In the age of social media, businesses that offer online courses are looking for new and different, and most importantly, effective ways to grow their audience. For Uscreen's clients, it is extremely important to build an audience that will purchase and subscribe to video content. In fact, our most successful clients have done several things to ensure they have a large, active, and growing audience and customer base. We have compiled a list of what they have done to build audiences using email, social media as well as more creative sources, and have included some examples.
Leveraging Social Media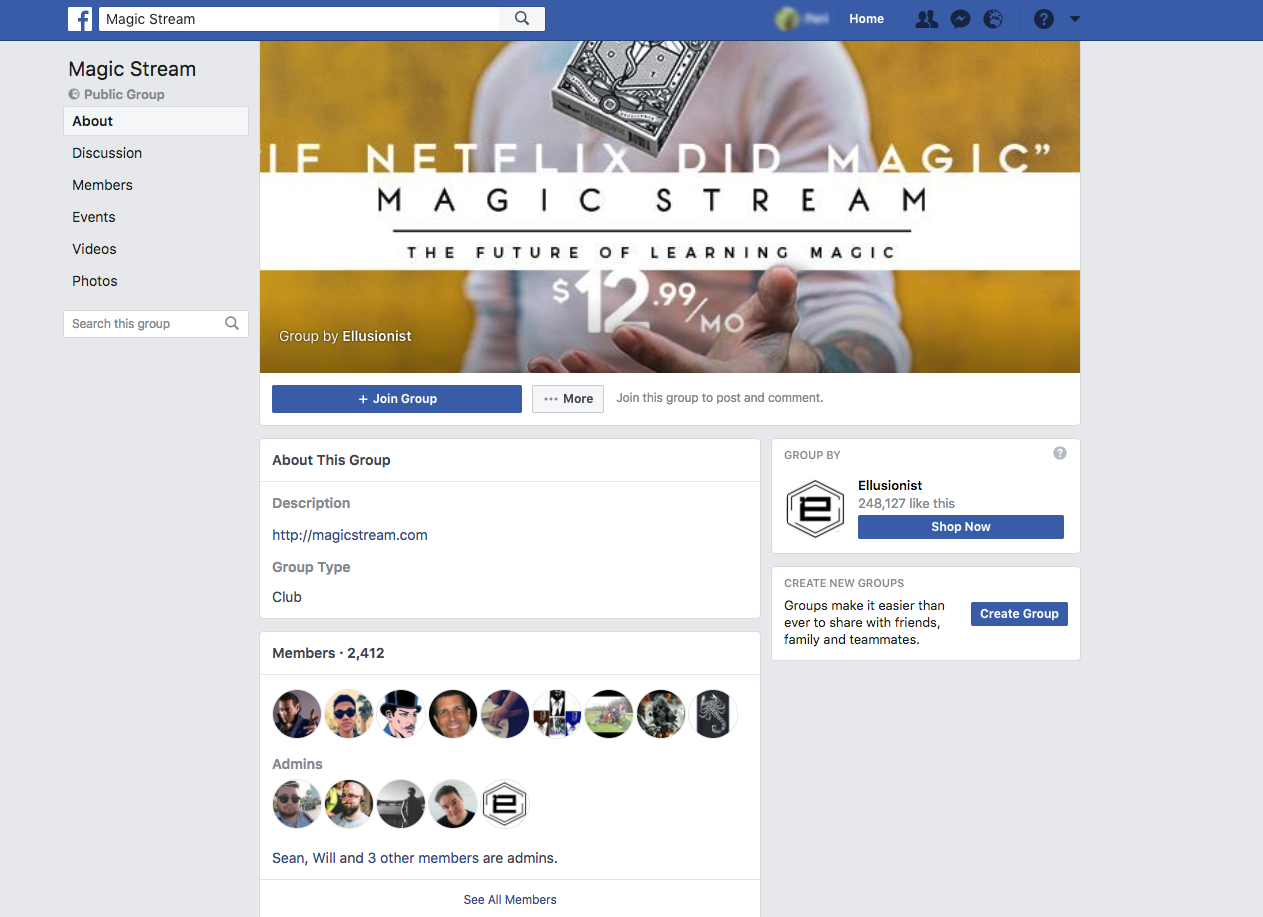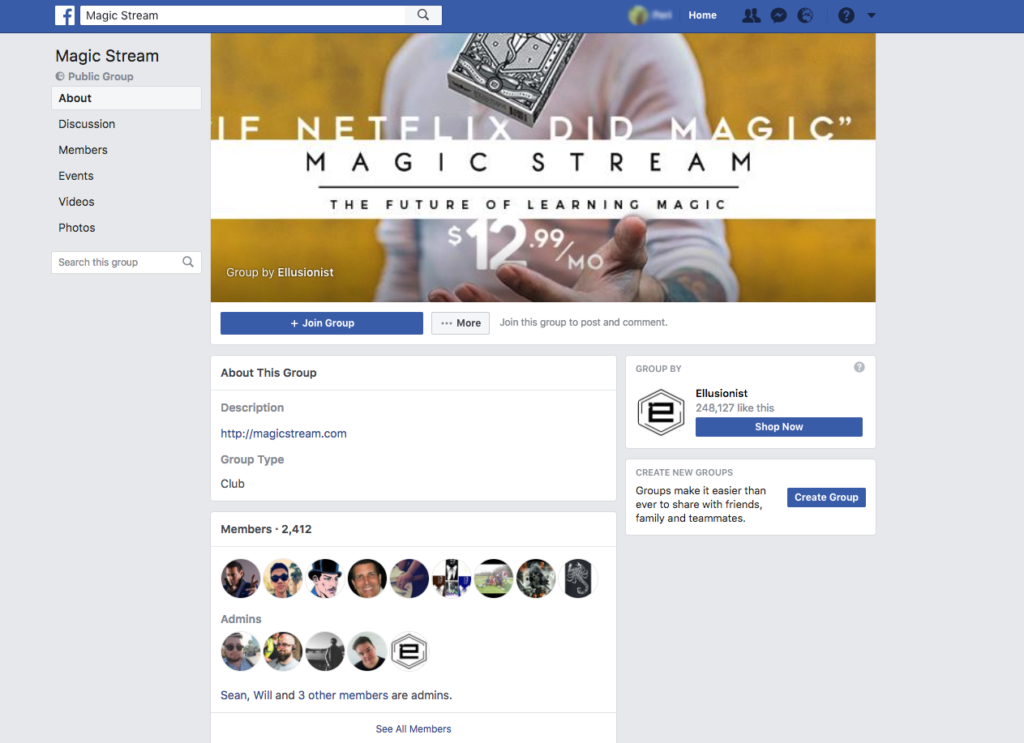 1. Add YouTube Videos and Link Back to Your Site
As you know, YouTube and Google are one company. This means anything you add to YouTube content gets preference in searches using Google. It also boosts your overall search engine rankings. Just remember to:
Add related tags to the video, which help people find your content.
Add a relevant description, which also helps with indexing content.
Make sure you link back to your website or product page and use YouTube's new card feature.
YouTube allows you to create several types of content including videos, slideshows right through your account. While we recommend against doing a webcam video (unless you can make it look professional), slideshows aren't a bad option for quick content to get your information out there. As far as videos, consider adding product videos to your YouTube Channel.
2. Post to Facebook & Twitter
This may seem like a no-brainer or you may think "why social media." Either way, that's where people are and that's where you need to go to grow your audience. Just to drive home the point, about 1.35 billion people use Facebook alone – that's roughly the population of China!
Now that you know you can reach people on social media, you need to know how! There are several types of posts that will help you add to your customers' experience and will help you gain more followers:
Questions – People love giving their opinion, so ask them a question!
Pictures – Pictures are one of the most popular types of posts and if you get creative they can create interaction.
Links – You want to make sure you are linking to interesting, engaging, and useful content.
Video – Link to video, or on Facebook you can upload video directly!
You may also want to consider using third-party scheduling apps like Hootsuite, TweetDeck or Sprout Social. Some are free and some aren't. You could schedule all of your posts at once and save time! Just remember, it's important to interact and respond to posts, tweets or messages or you'll lose your audience!
3. Use LinkedIn Pulse
LinkedIn Pulse is a self-publishing platform that gives you opportunities to become visible in your industry. You can publish blogs or other content that has the potential to reach a large audience. You can use it to post content to millions of people outside of your normal LinkedIn connections. Here are some tips for these posts:
Long-form, in-depth content seems to do better on LinkedIn.
Post on Tuesday or Thursday in the early evening.
Link back to your website!
Gain an Edge by Using Email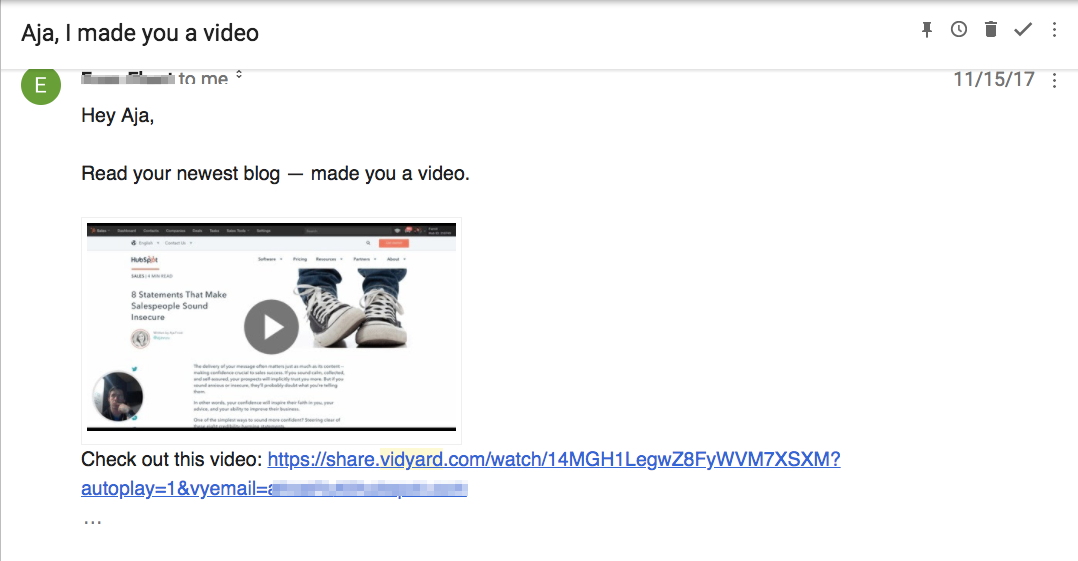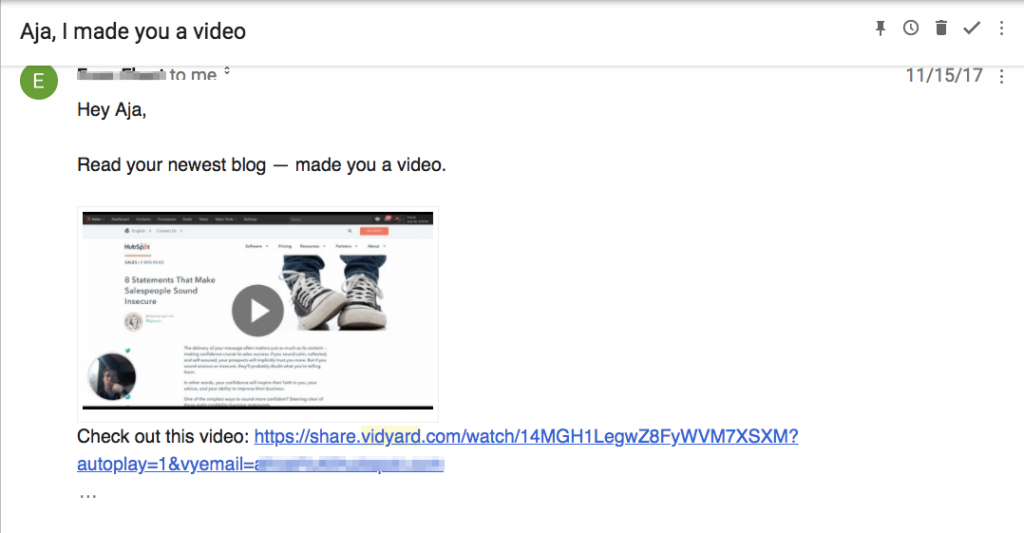 4. Link to Your Site in Your Email Signature
This is a simple way to get more traffic and visibility. Just think about how many emails you send out in a day or a week. If you spend just a few minutes adding a link to your website in your signature, you get your return on investment in no time! Even if it gets clicked in one of a thousand emails you send, it's still a good investment! Here's a sample:
————————
John Smith
CEO
Uscreen
https://www.uscreen.tv/
Think about creating a designed signature that includes the link, your phone number, and maybe even social links. It'll look more clean and professional!
5. Email Influencers
Do you mention anyone that influenced you on your website or in anything related to your product? Email them and let them know! Maybe allow them free access to your product or service as an additional thank you! They will be excited to share your content and happy that you gave them credit. They may even encourage people to sign-up or purchase!
6. Email Friends & Family
You may be trying to keep work and home life separate, but who is going to support you more than your friends and family. Email them to let them know what's going on with your company, product or service and they will be happy you're keeping them in the loop. Also, consider offering friends and family discount.
7. Get Your Content in a Newsletter
First, get subscribed to industry mailing lists if you haven't already. It's a great way to make sure you're up to date with the latest industry trends. Find the contact info for who sends out the list and ask if they'd be willing to feature some of your content. Here are ways to present that to them:
Have something ready and send it when you ask along with links back to your site.
Make sure the content you sent them is interesting and different. They'll be more likely to feature it.
Make the title catchy! Titles can make or break the deal.
Offer Deals that Are Hard to Resist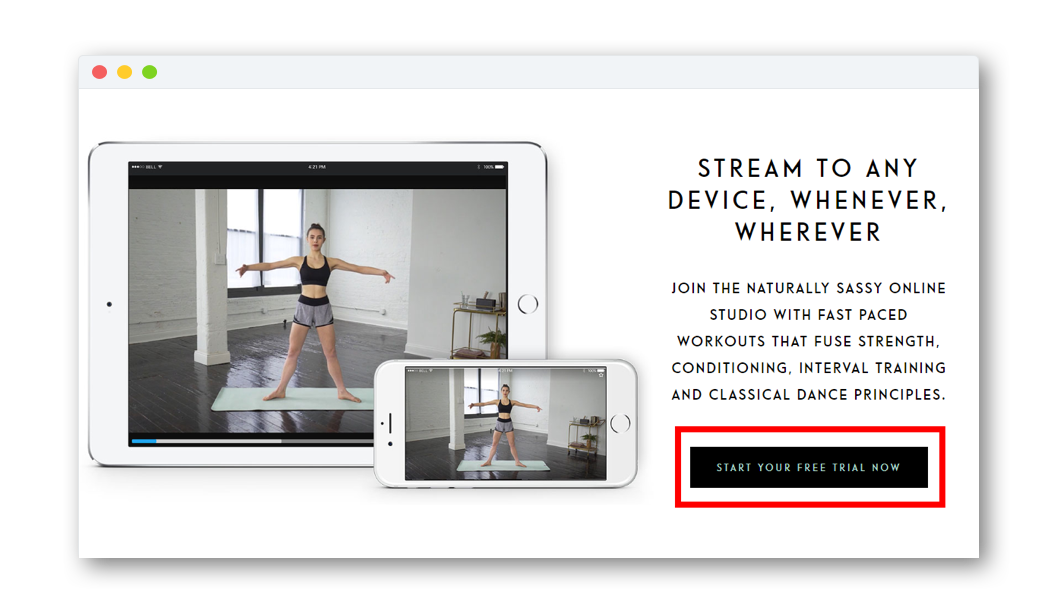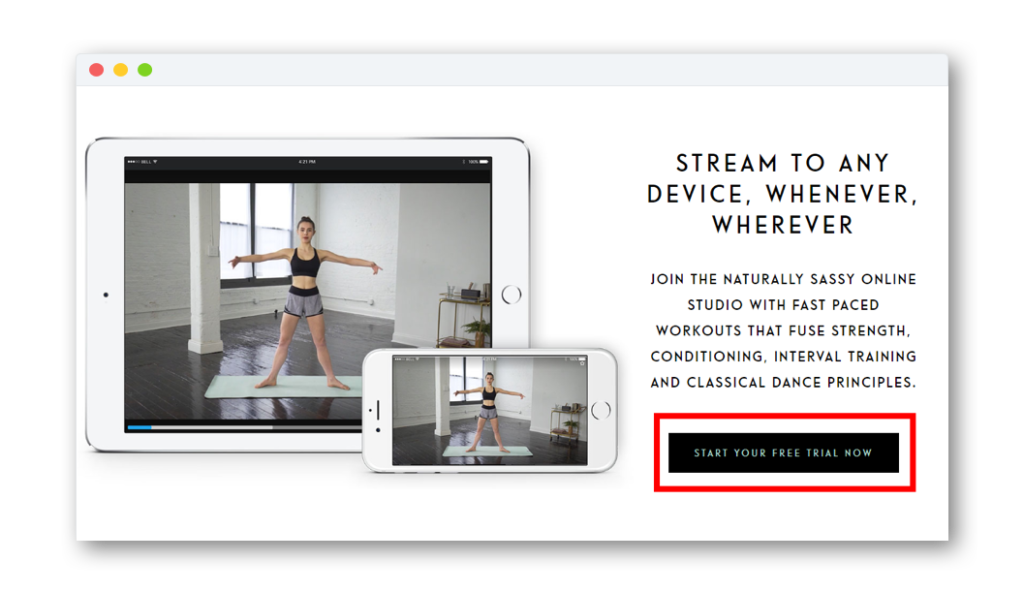 8. Consider Offering Free Service
If you offer an online course or service, this is a great way to build your audience. It won't make you money at first, but it'll definitely pull in people and spread the word about your product. Many companies have found success this way! You can take advantage of this by:
Offering it to only a small group of people and making it your "test group." Get their feedback and make changes before a big launch.
Once you get their feedback, ask if you can use their quotes on your page.
If they liked your product or service, ask them to share it via social media.
Offer them an incentive for sharing.
Offer them free video content, or trial
9. Offer Something on a Deals Website like Groupon
Groupon is perhaps the most well-known deals site and app that people use. Consider offering a discount a BOGO deal for customers. The news will spread quickly and you'll get more customers in no time. Other deals sites you can use include:
BradsDeals
SlickDeals
DealNews
Woot
FatWallet
LivingSocial
People go to these sites looking for deals. If yours in on them, it's one other avenue people will see your product or service.
Get Creative with Communities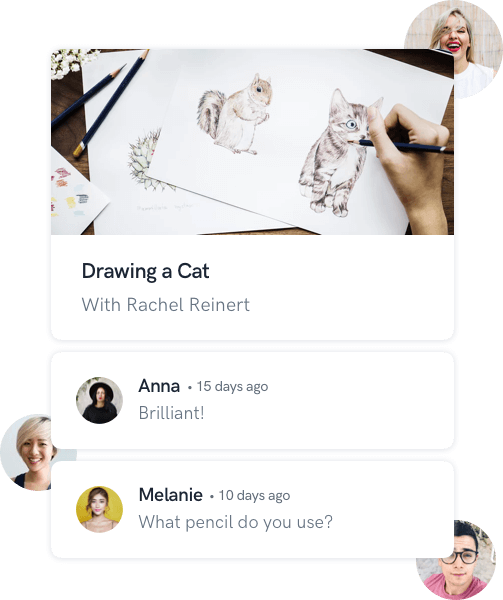 10. Get Plugged into an Online Community
There is a forum for just about every topic and industry out there. Add your insight to one by answering and asking questions and posting useful information. If you feel like you have any knowledge of your industry then you have something to offer one of these forums.
Facebook Groups
LinkedIn Groups
Subreddits
Google+ Communities
Growth Hackers
Hacker News
There are many more out there that may be useful to you, so keep searching! These are really basic sites. There are others that are more specific to certain industries.
It's important not to promote yourself on these. For example, on Reddit, if you are found being too "salesy" or are obviously self-promoting, users will vote your forum down. These are strictly for useful and beneficial industry information.
11. Answer a Question on Quora
Quora is a site that aims to "share and grow the world's knowledge," by allowing people to answer questions about anything and everything. The site aggregates topics and allows users to suggest edits to other's answers.
What this means for you is that if you post on a new or hot topic you could potentially get a lot of people interacting with your content. You can also link to your product or service! The more your content is voted up the more likely people will see it!
12. Create a Group on Meetup .com
Create the group and host local get-togethers at a restaurant or bar! Keep it informal and fun and it will be a great way to meet people in your industry near you. Setting up Meetups have the following benefits:
Meeting people who are interested in your product, service or industry.
Meetup pushes out emails about your event, effectively marketing it for free.
You can get a search engine-ranking boost because of having something associated with Meetup, which is highly ranked.
13. Get Your Info into a Directory
People will search out directories for particular products or services. If someone is looking for content that you think you can create, it's another great way to build your audience by being included in them. Here is a list of general directories. You can search for more specific ones in your industry.
Yahoo Directories
Best of the Web
DMOZ
com
14. Put your Presentations on SlideShare
If you've already created a powerpoint or other presentation related to your field, upload it to SlideShare and link back to your website. This is a great way to use the content you've already created and takes only a few minutes to do. You can pick and choose which slides you put up. The presentation just sits there and can gain views and hopefully website traffic over time!
Growing your online community is something that can be done at any stage of the growth of your company, so do it now! Let us know if you have any growth tips to share.