For many creators, content creation is a multi-player game.
Whether you collaborate with one or many other creators, we understand that it's important for everyone to get the recognition that they deserve.
That's why we're excited to release our new Multi-Author feature for videos on Uscreen, starting on the web.
Now, when you upload content on your Uscreen platform, you can assign multiple creators to the video as Authors.
Let's dive into how it works and what it will look like for your audience!
Assigning Multiple Authors to a Video
To assign multiple authors to a video when editing the video details, scroll down to Organize and click the Authors drop-down menu: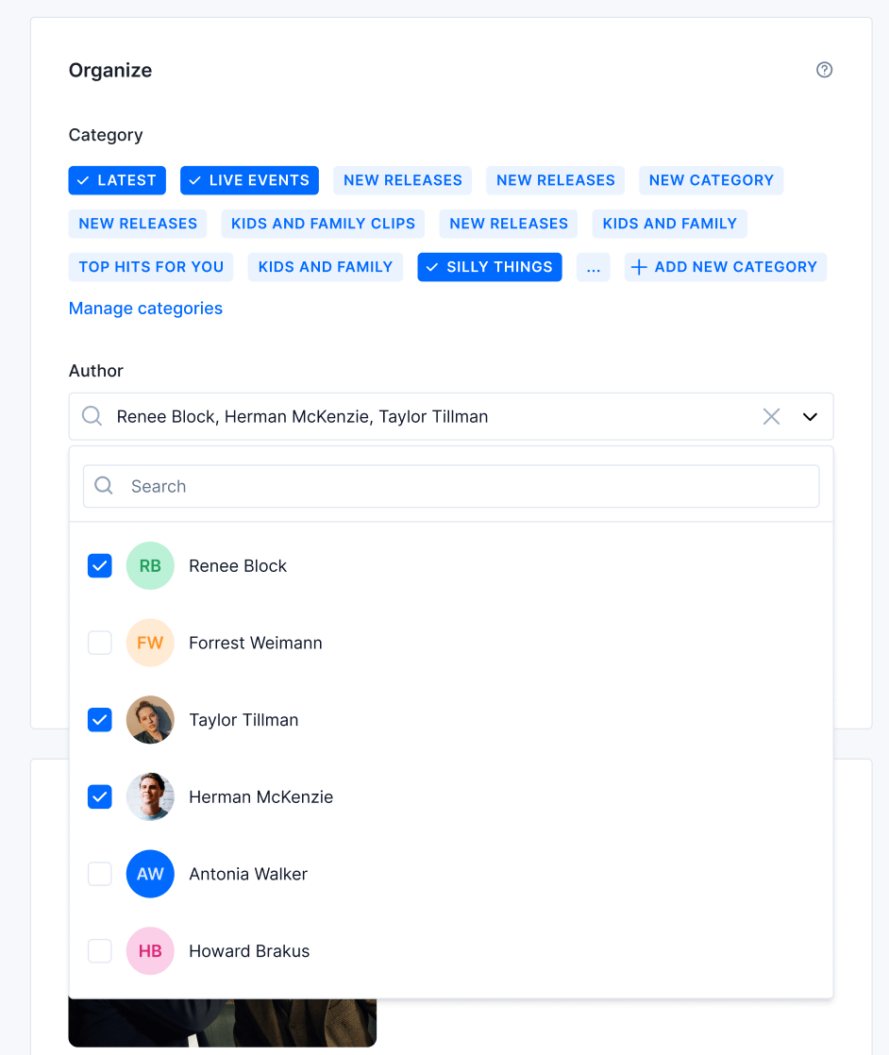 Here, you'll see a list of all of the Author profiles that have been created on your platform.
Note: If you need to add a new Author, simply click the Manage authors button below the drop down box, or go to Content > Organize > Authors in the left hand menu of the Admin Area.
You can now select up to 5 Authors for a single piece of video content.
Once you've selected the Authors you want, click Save Changes at the top right of the page.
The Audience Experience
On the video player page, your audience will now see all of the Authors that you've tagged in a specific video, with their names and profile pictures displayed below the title.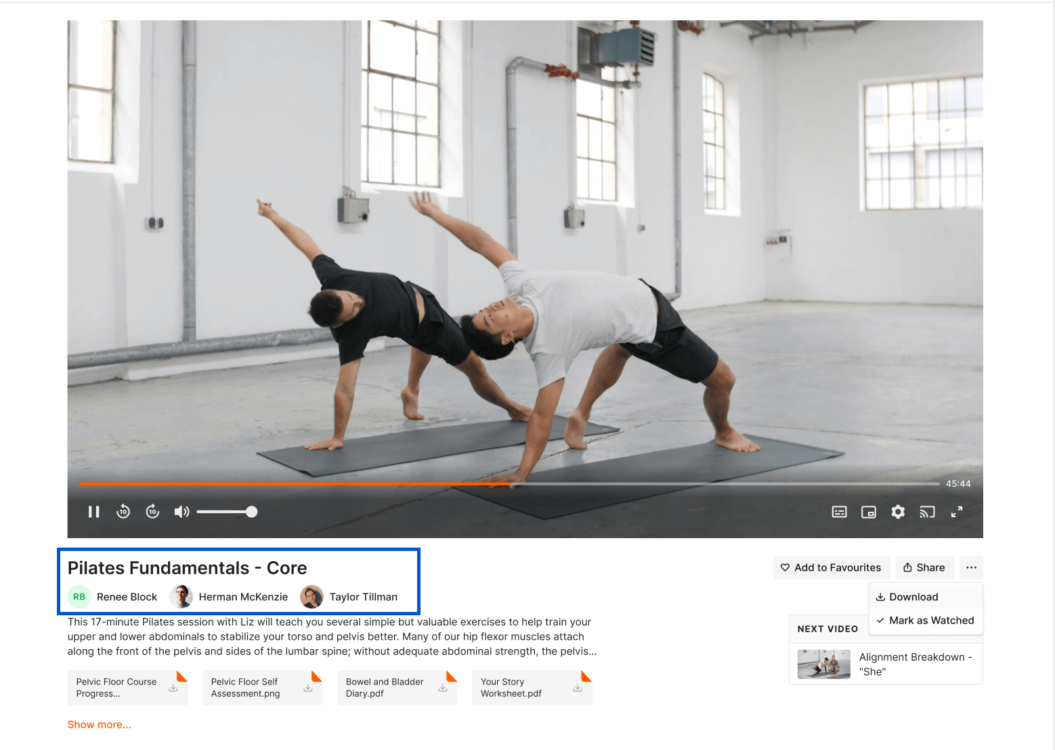 Your audience can click on any Author's profile and be brought to their Author page, where they can learn more about them.
Author Analytics
To help you accurately track the views and watch time that your Authors receive, we've updated our Author analytics tracking so that all Authors assigned to a video record views and watch time that are accrued on the video.
To view your platform's Author Analytics, go to your Admin Area and navigate to Analytics > Content > Authors.
Here you will see the total views and watch time for each Author on your platform over a specific date range.
Looking Ahead
Today, Multi-Author assignment is only available on the web version of your platform, and for individual pieces of video content.
This means that your members will only be able to see multiple authors when they're viewing your videos on a desktop or mobile browser.
However, we understand that as a creator on Uscreen, you may have multiple Authors associated with Live Streams and Collections, as well as mobile and TV app platforms that you would like to see Multi-Author available for.
As we continue to improve the Uscreen experience for creators, these are areas of the platform that we hope to bring Multi-Author support to in the future, so be on the lookout for updates in our monthly Product email and the Feature Updates section of our Blog.
We love to see creators collaborating and we can't wait to see what you create on Uscreen!