These are crazy times.
Coronavirus has hit us all much harder than we expected. The world is closing itself off and, unless you sell toilet paper or pasta, it's having a direct impact on your business.
It's no longer a question of if you need to go online to save your business:
It's a question of how.
You've probably already considered live streaming as an easy way to carry your offline service into the online world.
It's a great short-term option that will help you get online and start earning. But, when it comes to the longevity of your business, you'll also want to consider video on demand (VOD).
It can build a long-lasting online asset for your business and deliver more value to your customers for much longer than just the duration of your live stream.
So when asking if you should use live streaming or video on demand for your streaming business, our answer is: it's best to use a combination of both!
In this article, we're going to look at when to use live streaming, when to use video on demand, and the benefits of using them both in unison.
Let's go…
When To Use Live Streaming
Live streaming is typically best suited to emotionally-driven events, like:
In a pre-coronavirus world, these would be one-time events where a user sees diminishing returns. Watching a concert for the second time is rarely as exciting as the first!
But, the current pandemic has shifted how people use live streaming. It's become a simple way for you to translate your offline services into the online world.
For example:
If you're a fitness class instructor you can take your usual studio sessions online and broadcast them directly into people's homes.
You can set this up quite simply and cheaply. Chances are you already have access to:
All you need is a platform like Uscreen to help you create a more professional offering that you can properly monetize!
However…
It's also important to think beyond the next few weeks. Where will your business be in the unpredictable post-coronavirus world, that not even the experts can properly predict?
How To Use Live Streaming To Save
Your Business From Coronavirus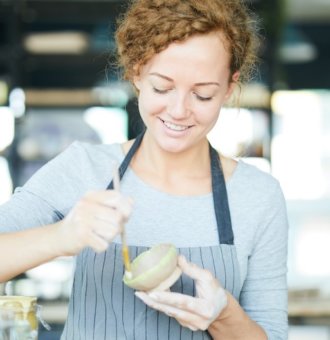 When people can return to gyms, community spaces, and social gatherings, the demand for live streaming will lower. But, you'll still need a long-term online asset to protect your business!
Those who don't learn from history are doomed to repeat it, right?
Your live streams can easily be archived to form a video catalog that users can use to replay the content you've streamed in the past. But, this is just a small piece of a much larger, more effective business.
This brings us squarely to the next option open to you: video on demand.
When To Use Video On Demand
Video on demand (VOD) is any video you can watch at the push of a button.
You use video on demand services every day! Netflix and Hulu, for instance, are both considered textbook examples of VOD.
This style of video offers a high level of flexibility for your customers. It means your videos can be enjoyed anywhere, anytime, on any video-ready device.
You can also create videos in bulk, upload them, and build an easily accessible video catalog filled with relevant content your audience will love. This gives you lots of flexibility, too!
Take martial arts school, Onmitsu Kage, for example.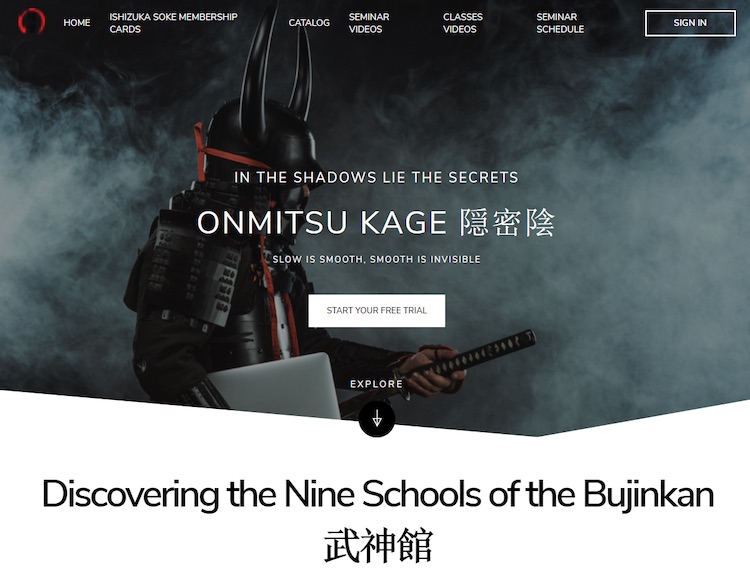 They have created an online dojo where users can access a wide range of training videos, recorded live demonstrations, and educational resources: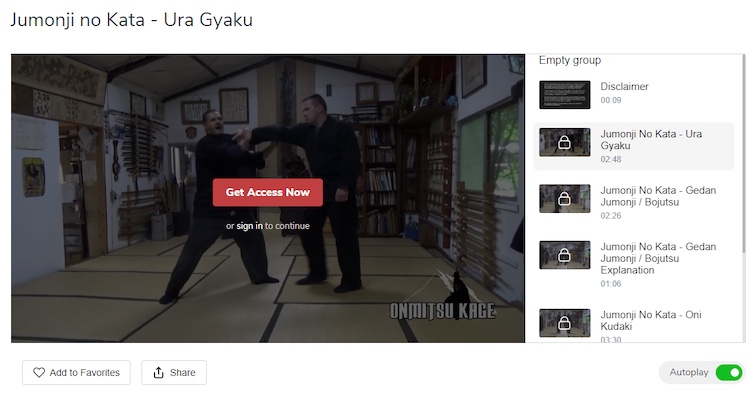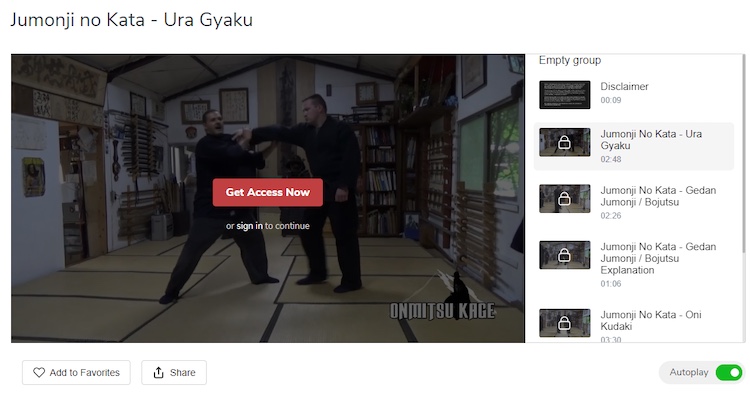 These classes would happen live and in-person in the real world, but they translate perfectly to an online video on demand service. Users can log in and start training, whenever they want.
The ability to create and build a video catalog like this provides longevity for your business. The videos you record now will be just as relevant in one, two, or even five years time.
The return on investment for video on demand is also much better. These membership sites are cheaper and simpler to run, fueled by content that can earn over a long period of time.
It also gives you a more reliable way to monetize your business:
In fact, the average monthly income for an SVOD business is around $5,735 recurring!
Live streaming means repeating work continually; video on demand means doing the work once and creating a valuable resource that earns money long-term.
You'll also find that if you build your business using VOD, you'll have a lot more flexibility in how you create, publish, and sell your videos. Here's what I mean…
When To Use Live Streaming And Video On Demand
Your ideal online video business makes use of both types of content:
You build a foundation of VOD content.
You use live streaming to create a premium experience.
This allows you to create additional layers of value in your business. You have a reliable core offering and premium emotionally-driven extras.
Take TINT Yoga, for example.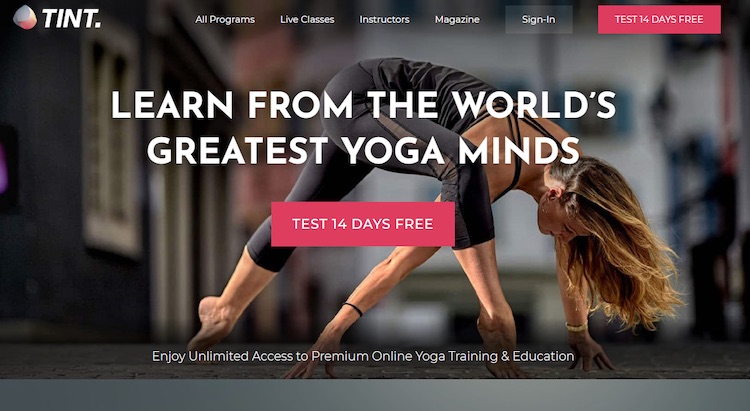 They offer their students a comprehensive library of yoga routines they can watch on-demand. They can tune in anytime, anywhere, and practice their favorite flows: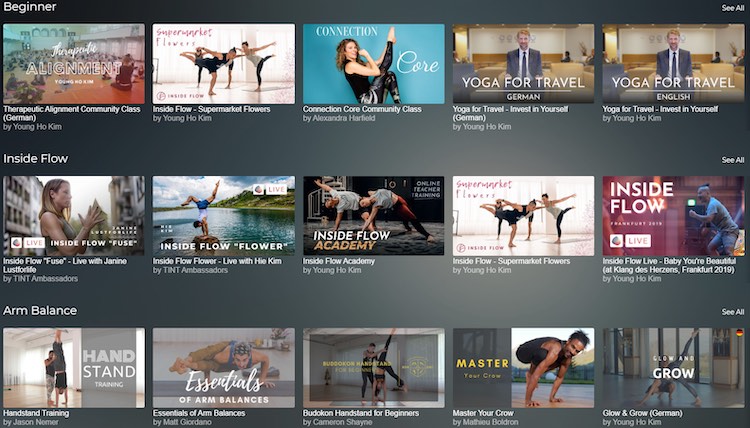 They also have a full timetable of live streams for students looking for a more unique experience. These some in the form of flows, workshops, and more specific teachings: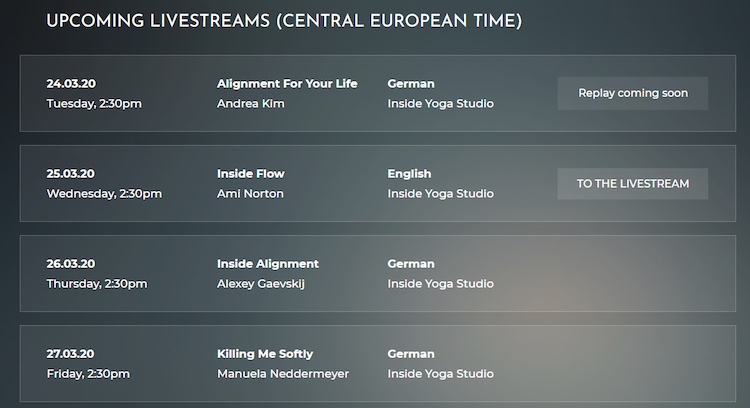 TINT Yoga's customers have the reliability of the high-quality content they love. Then, they have the excitement of tuning in for something new a couple of times a week!
You can easily adapt this method to any type of community-focused business:
When you start with VOD you free yourself up to create higher-value content for your customers. You have the time, space, and reliable income to focus on the future!
Wrapping This Up…
Live streaming gives you the best opportunity to get online and start earning during the coronavirus pandemic.
But…
You must find a way to transition to a video on demand focused business if you want to ensure the longevity of your business beyond it. It will give you a long-term asset you can count on.
You can then use a combination of both technologies to create a comprehensive business that earns more money, wows your audience, and will see you through whatever crisis comes next.
And, Uscreen is here to help you with it all. We offer both video on demand and live streaming services, giving you the freedom to choose whatever works best for you at any time.
Try before you buy
Try Uscreen for free for 14 days