Attracting new subscribers to your video membership site is a lot like courting. From making a good first impression to creating desire and building trust, expanding your subscriber base is very much dependent on your ability to build long­term relationships with your customers.
Research has found that when consumers engage with their favorite brands, they exhibit the same physical and emotional reactions as when they interact with people they like.
While this may seem a little weird at first – ­­after all, how excited can you get about your favorite soda?­ Thinking about expanding your subscriber base in this way can give you useful insight into converting your visitors into loyal members for years to come.
To help you win over potential customers ­­and keep them ­­this post will give you some useful tips you can put into practice right away.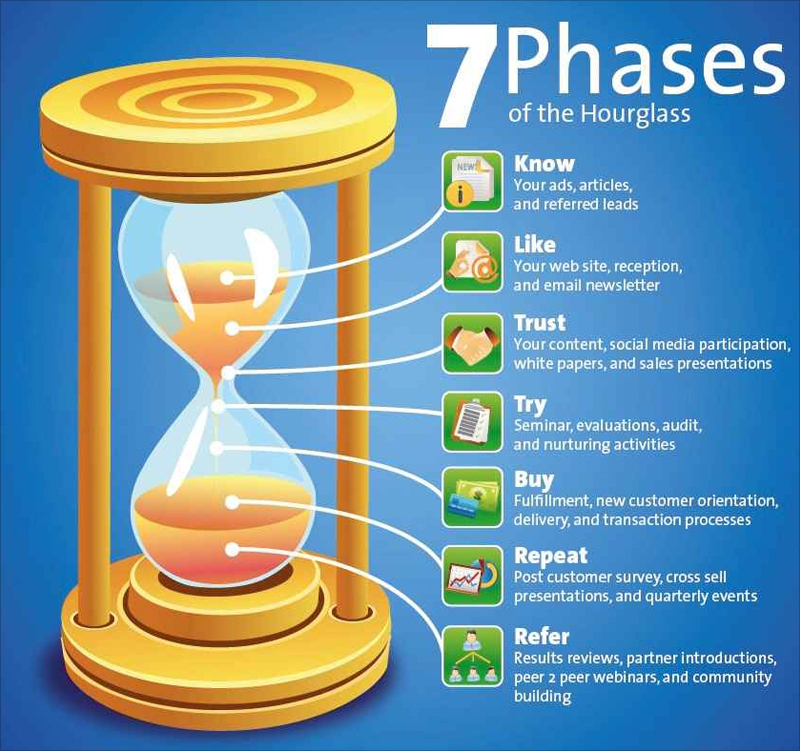 1. Make your site easy to find
If you want to initiate a long­-lasting relationship with your consumers, you have to get in front of them more than once and make it easy for them to find you again.
One way to do this is to optimize your site for search engines. While you shouldn't forget that you are also writing for human beings, make sure to include keywords in your titles, descriptions, image file names, URLs, headings, and content.
Very rarely will customers decide to become members on their first visit. After four or five times of running into your site on search engine results and visiting your landing pages, however, they will start to think that your site is the place to go to get what they need. Like in human relationships, if you are persistent enough in getting yourself noticed, your target audience will pay more attention to what you have to offer.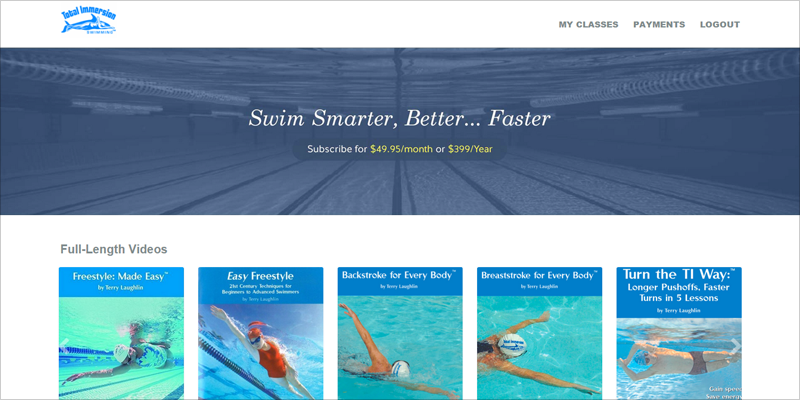 2. Create solid landing pages
Now that you've consistently put yourself in front of potential customers, the next step is to make a good first impression.
To do this, you must have easily navigable, aesthetically pleasing, and simple yet effective landing pages. Websites are a lot like people: The more attractive your site is, the more visitors will trust you. Just like in real life, looking good is equated to being good and being competent.
A study conducted by Stanford University found that although most visitors are not designers, some of the first things they notice when visiting a site are the placement and usage of design elements such as fonts, color schemes, layout, and graphics. Not only do they notice, but they make judgment calls about your credibility based on these choices.
3. Let them get to know you
The next step in increasing the number of subscribers to your video membership site is to let your visitors get to know you better. As in courtship, one of the most important keys to building trust in the other person is to reveal who you are, what you believe, and what you know.
One way to do this is to offer your visitors fresh, top-­notch content in the form of free resources such as articles, ebooks, webinars, templates – ­­and, of course, videos.
Basically, there are four types of product videos you can use to spread the word out about your video membership site: a teaser, a Q&A, an explainer, and a video featuring the owner. With each of these, you can simply provide the visitor with a taste of what you have to offer.
For example, create the desire for more of your content by providing a short clip with helpful information­­ – but just short of giving viewers the juiciest part of your expert advice, which they can access by subscribing.
Also, reveal your brand's personality by making fun and original videos featuring the owner. Mark Zuckerberg, for example, used Facebook's live streaming video feature­­similar to the apps Meerkat and Periscope­­to give viewers a behind-­the-­scenes glimpse into the social media giant's new headquarters.
You can then get thousands of eyes on your content by uploading these simple videos to YouTube. Although not the ideal platform for monetizing your videos, YouTube is an excellent branding platform where you can upload these teaser videos and optimize them for search engines (The fact that YouTube is part of Google helps with search engine rankings).
Also, you can upload them directly to Facebook and other social media platforms­­-just as long as you deactivate auto-play, which annoys most users. Another option is to pose questions to your social media followers and answer them in the form of a short video.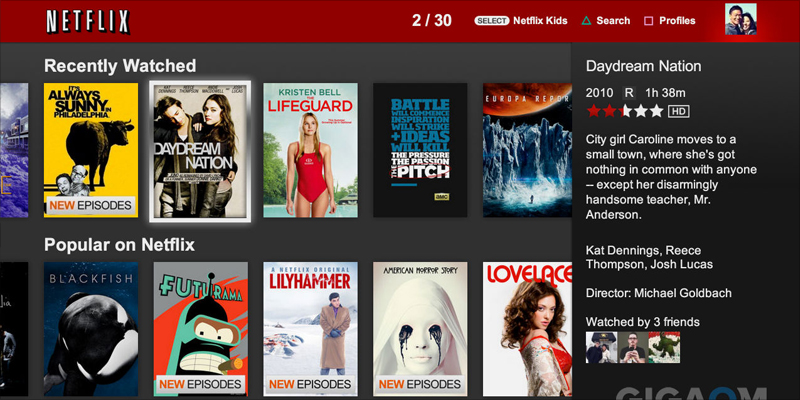 4. Entice your visitors
Another key step in the process of increasing paid subscribers is to create the desire for more content right from the get­-go.
Instead of hiding your most compelling content, why not display it up front? The trick here is to offer your visitors an irresistible offer or bonus that they can't refuse.
For example, this membership site, www.copyblogger.com offers its customers more than 230 hours' worth of video, audio, and ebooks for as little as a "dollar a day." Meanwhile, www.bmyers.com lets customers view all the downloadables available, without actually letting them view all of the content.
By giving your viewers a sneak peek of your most valuable material­­just short of letting them in­ you effectively create a need in your audience.
Another way to accomplish this is to offer them a free trial or let them try it out for 30 days and if they're not satisfied, guarantee to give them their money back.
Alternatively, you can also allow them to sign up for a small fee, which will make them feel that you are offering them a deal that they can't refuse.
5. Build Loyalty and Trust
Like in human relationships, the success of your customer acquisition process will depend on how consistently you can provide fresh, high­-quality content. To do this, you must have a schedule to follow for publishing new content either on a daily, weekly, or monthly basis.
Once your content goes live, make it as easy as possible for your customers to find what they're looking for and remind them of older materials that could be of use to them. One way to do this is to use email lists to keep in contact with your members and provide them with a free tip every week.
Another way to build brand loyalty and trust­­so that your clients experience that same feeling they get when they see someone they like­­is to build a community around your product or service. By interacting and engaging with members­­either by answering questions or responding to every comment on every video, if need be­­you build a sense of familiarity and belonging.
6. Partner with other content creators
One sure-fire way to widen your range of exposure is to reach out to other video creators or influencers in verticals that are complementary to yours. For example, if you're a fitness instructor, you can partner with the most authoritative voices in the fields of nutrition and holistic health. By co­-creating content with like-­minded individuals, you can significantly increase your chances of attracting new subscribers.
An important point to remember, though, is not to jump the gun and reach out to these big-­name influencers out of the blue. Like with your customers, it is important to first build a relationship with them and create a trust over time. If done tactfully, you will eventually have the opportunity to directly market your video content to their viewers.
In the end, your success will depend on whether you were able to find the right audience, with viewers who would actually want to sign up for your products.
7. Provide Incentives to Increase Referrals
An age-­old tactic that still works is offering your customers incentives for referring others to your business. You can reward loyal customers by offering them a gift card for spreading the word.
Even more enticing, you could offer a one-­month discount for their loyalty or provide them with exclusive content created specifically for customers who refer others. At the same time, you can motivate referred customers to sign up by offering them a one­-month free subscription.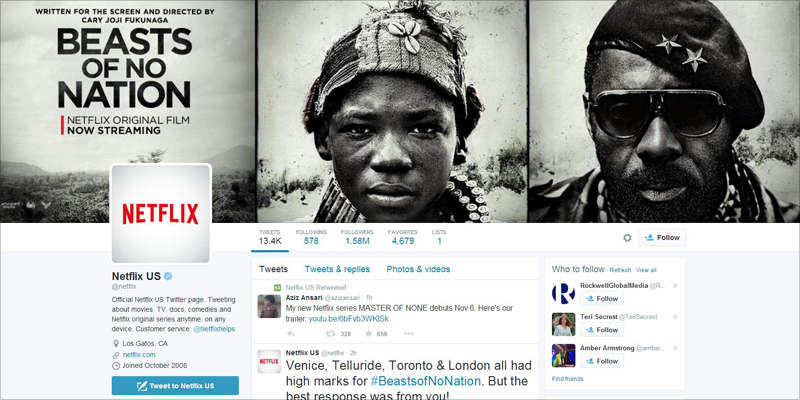 8. Cultivate a Social Media Following
If you haven't already cultivated your social media following, the time is now. If done correctly, you can significantly increase your brand exposure by leveraging the right platforms and at the right times. Depending on the type of video content you want to promote, you can choose from any of the top platforms, including LinkedIn, Vine, Facebook, and Twitter.
Also, make sure to keep in mind the best times to post video content on each platform:
•Facebook:Thursday and Friday, from 1pm to 3pm
•LinkedIn: Tuesday, Wednesday, and Thursday, from 7am to 8am, 10am to 11am, and 5pm to 6pm
•Twitter: Monday to Friday (B2B) and Wednesday to Sunday (B2C), around 12pm, 5pm, and 6pm
•Pinterest: Saturday, from 8pm to 11pm
•Instagram: Monday, from 3pm to 4pm and after 5pm
•Google+: Monday to Friday, from 9am to 11am
By observing each of these rules for attracting and keeping customers, you can be sure that your site will be on its way to increasing its subscribers over time. Just remember: Like with all solid, long-­term relationships, you will need to invest time, attention, passion, and, most important of all, the genuine desire to see others grow.