There's no denying that YouTube is a powerful video-sharing platform and the most effective means for getting many eyes on your video content. As a Google affiliate with more than a billion users, YouTube amasses nearly a third of all Internet users in the world and is the second largest search engine following Google. Not only that, but:
YouTube is also the second most visited site on the Web.
It is the second largest social media network, after Facebook.
More than 6 billion hours of video are watched every month on YouTube.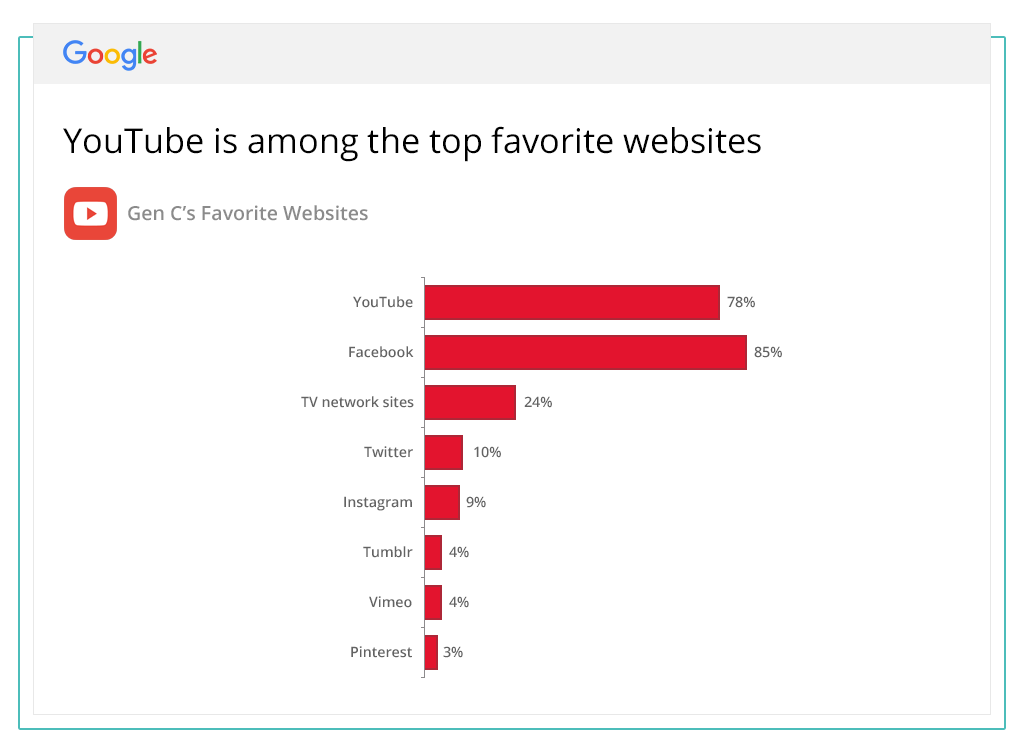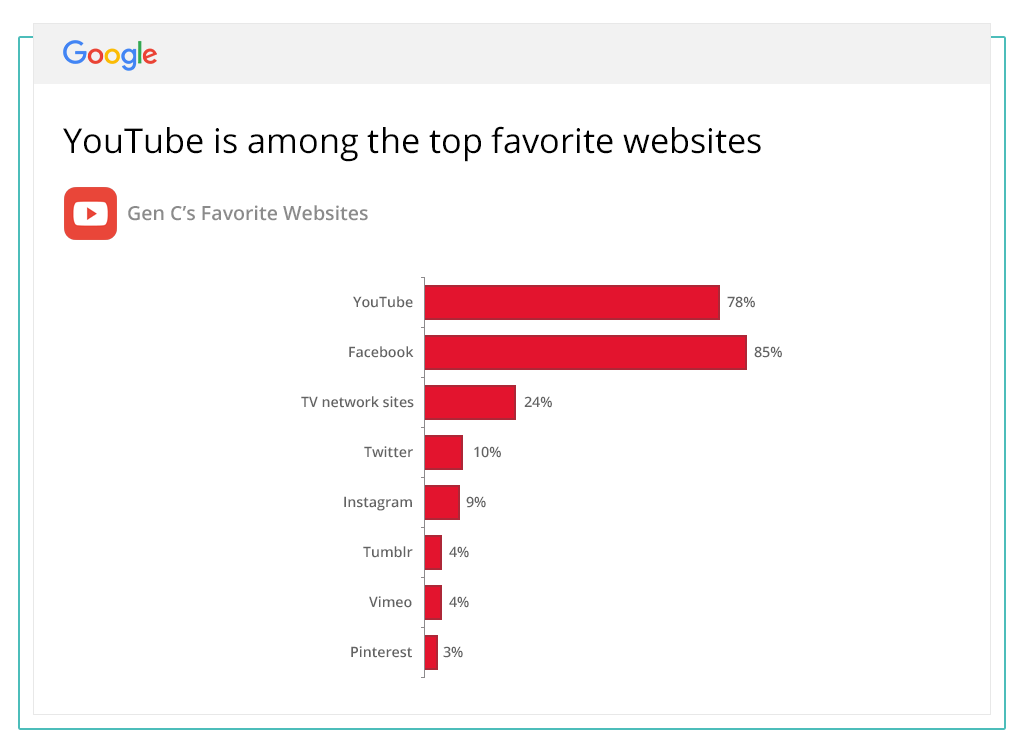 When it comes to actually making a profit off of your hard work, however, the video-sharing giant comes up short. In these cases, generating recurring revenue is more effectively accomplished by uploading your content to a video-on-demand platform such as Uscreen.
Since we know selecting the right platform for your needs can be a complex issue, we've compiled a list of reasons why you should be using a video-on-demand platform instead of YouTube to execute your video monetization strategy.
Uscreen Versus YouTube
Uploading your videos to YouTube may ensure worldwide exposure, but it doesn't mean that your videos will be safe from would-be piraters trying to make a quick buck off of your hard work. For example, your YouTube videos can easily be shared all over the world, just like these Hollywood movies that were available in full 1080p.
The only way to ensure this is to upload your videos to a reliable platform like Uscreen where your content is fully secure. With this option, users can view content either online or securely through a digital download to a mobile device.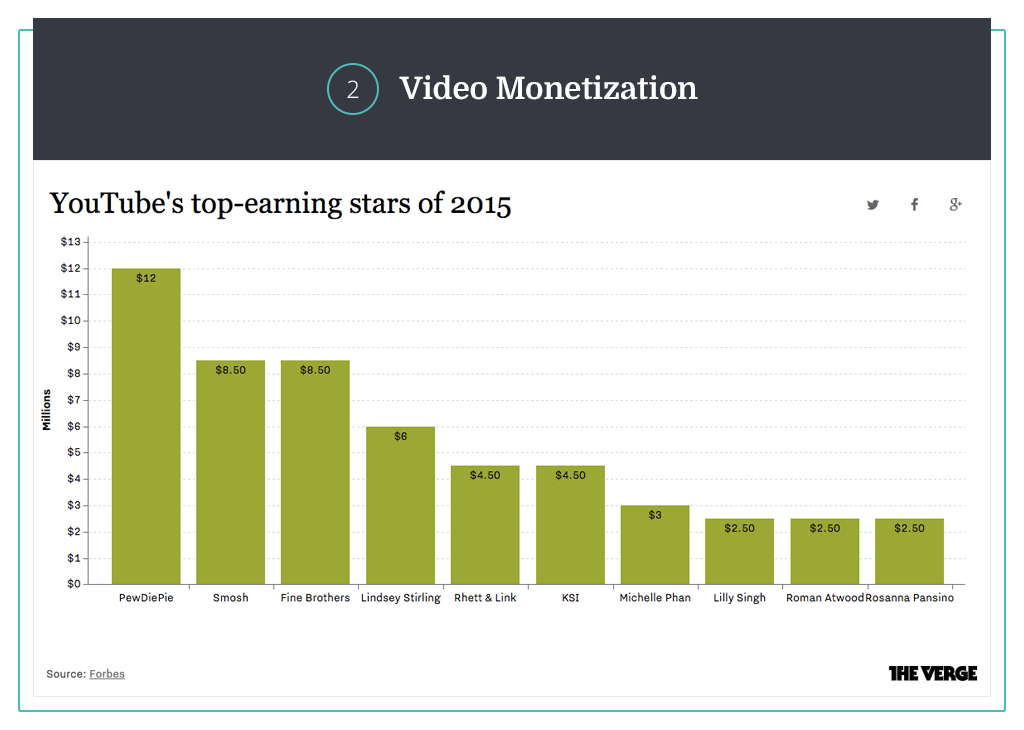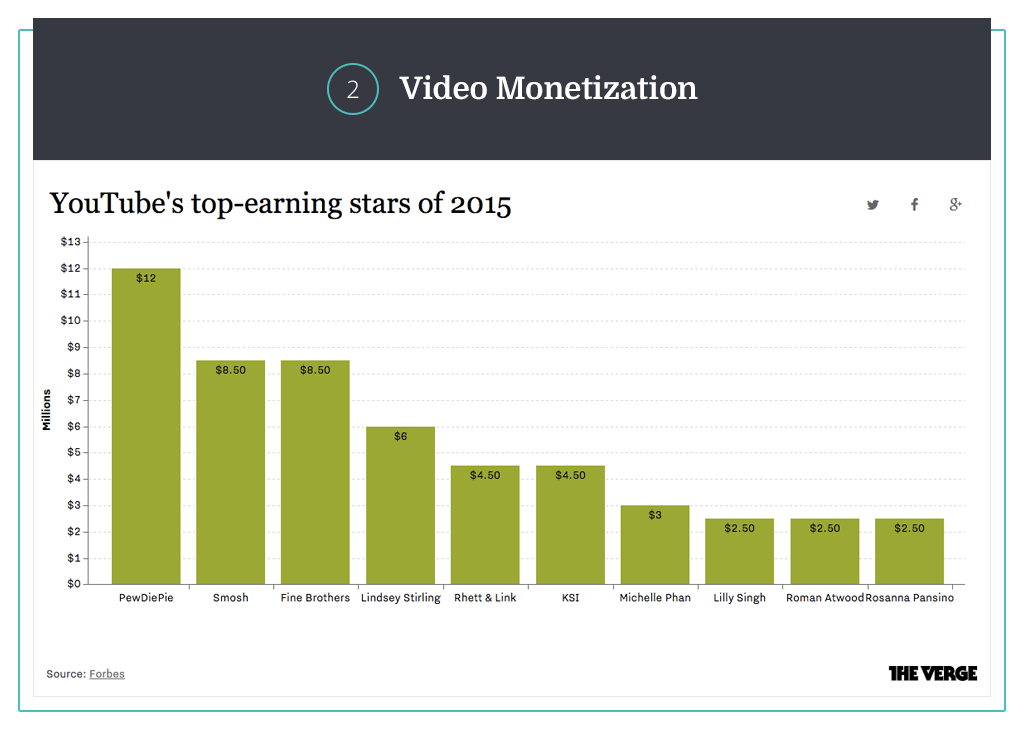 Perhaps you know of a YouTube star or two who has made some substantial revenue through YouTube (PewDiePie or Smosh, anyone?). But don't forget that you must take into account taxes at 30% of revenue and the fact that YouTube keeps a huge chunk of their earnings (45% to be exact).
On the other hand, if you build your own video streaming site and online store using Uscreen, you can accept payments quickly and securely. Uscreen not only supports the most common payment gateways, such as Stripe, BrainTree, and Paypal, it also allows you to choose from a variety of sale options, including subscription sales, one-time purchases, rentals, and pay-per-view.
This way, your valuable content isn't just given away for free; it becomes a source of passive income that can keep generating revenue for years to come.

Another advantage to using a video-on-demand platform like Uscreen is the fact that you can fully customize the look and feel of every single aspect of your site, from the player to each of the individual chapters.
YouTube, on the other hand, allows you to do some tweaking through the chromeless player, but not anywhere to the degree that other platforms like Uscreen permit.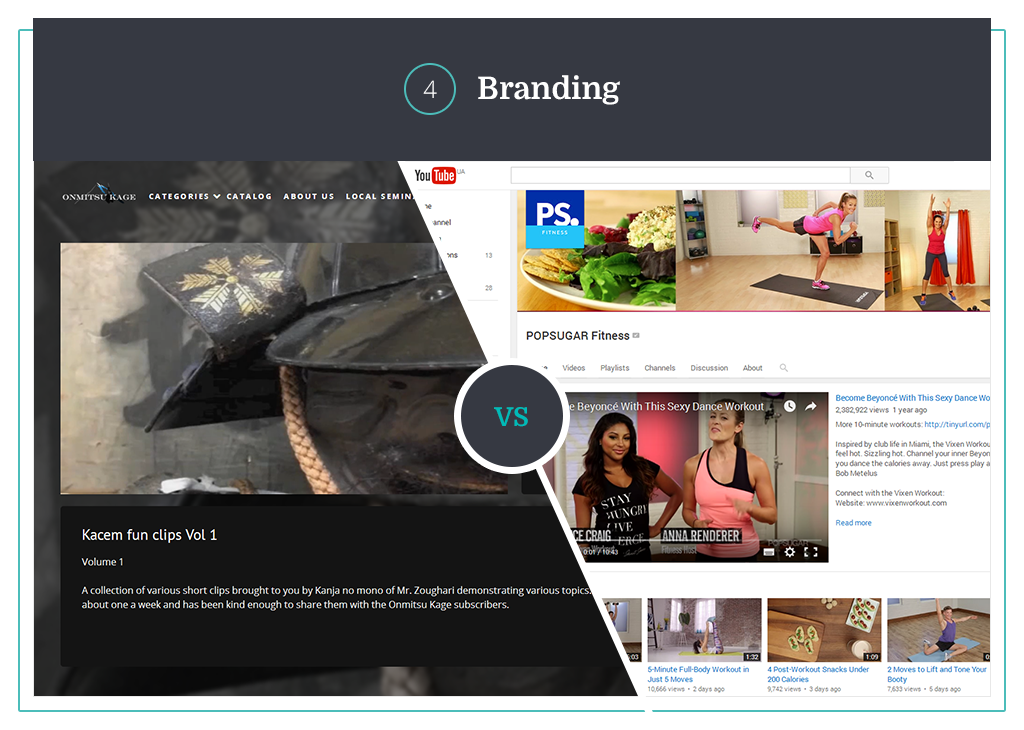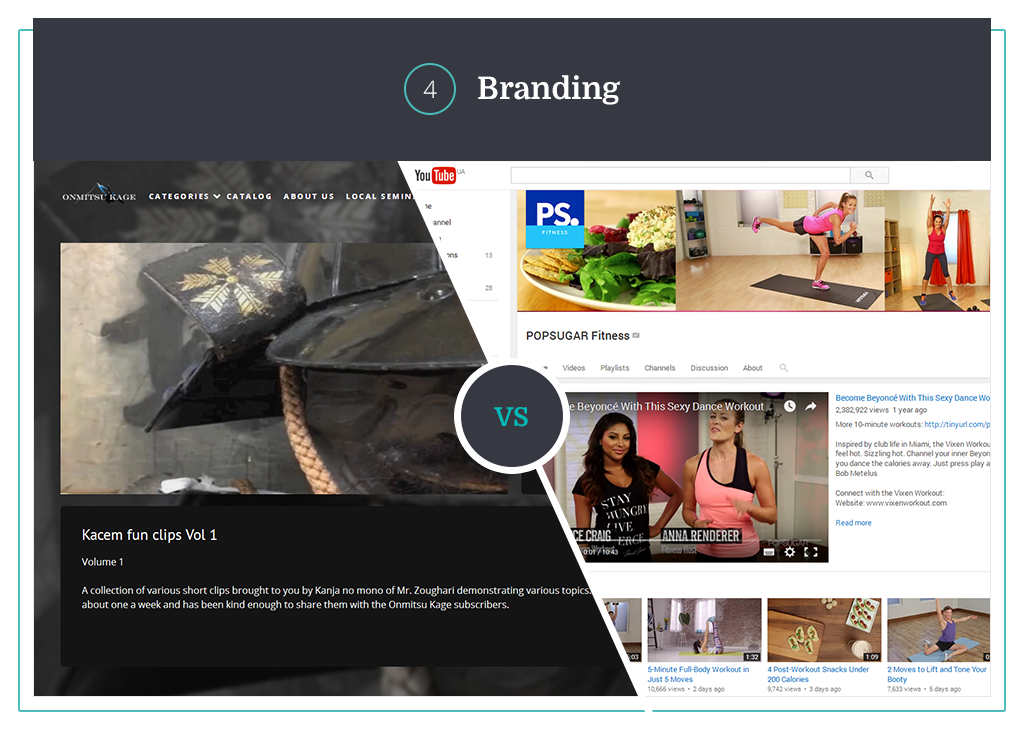 Although most social media-savvy brands have their own YouTube channel when it comes to video content marketing, this is not the ideal channel for distributing premium content that visitors would be willing to pay for.
Instead, you could use a video hosting platform like Uscreen, which is completely white labeled. This means that Uscreen does not appear at all in the source code. Your brand takes all the credit, elevating the professional look and credibility of your site.

While YouTube does offer users in-depth analytics reports, with data on everything from demographics and audience retention to traffic sources and watch time reports, video-on-demand platforms such as Uscreen allows site owners to monitor customers' viewing behavior and gain insights useful for recalibrating their strategies. Besides granular traffic reports, Uscreen also provides users with the ability to view detailed heat maps for every video.

Although most big-name brands have vast libraries of video content and many use YouTube as their main repository, this is not the ideal way to store and manage your video content. For one, the quality of the videos on YouTube is not high enough for professional purposes and, second, these videos are not in a protected platform.
One way to keep your content safe and in high-quality form is to upload it to a secure platform such as Uscreen. There, it can be organized into chapters and series. Also, the uploading can be accelerated by uploading several videos at once.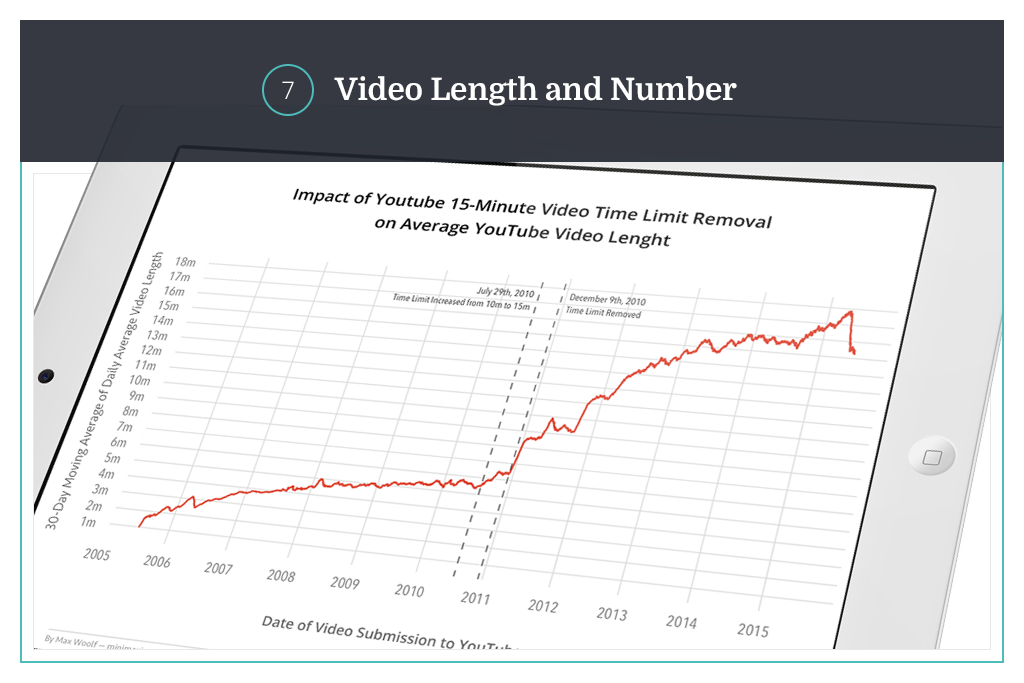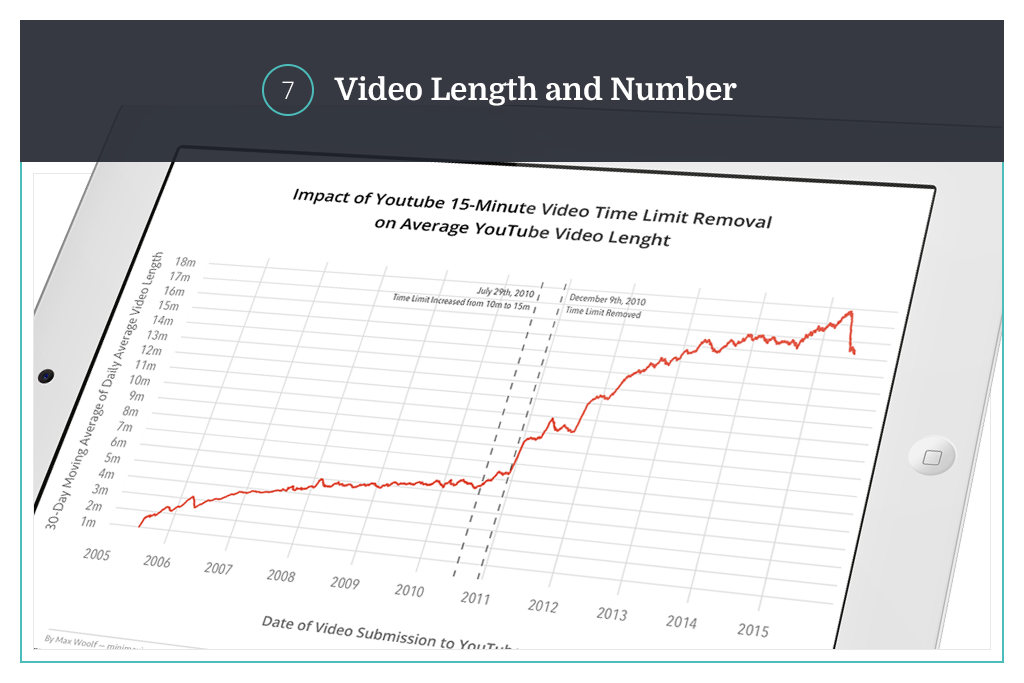 While YouTube used to have a time limit to their videos (no more than 15 minutes long), it allowed users to increase the time limit in 2010 if they verified their accounts. As a result, you can now see videos of virtually any length on YouTube, including full-length Hollywood movies. (There is actually a maximum duration, though, of 11 hours). Also, there is no limit to the number of videos you can upload, but there is a size limit: They cannot be larger than 128GB.
With Uscreen, both the duration and the total number of videos permitted is unlimited. Also, bandwidth and viewing are unlimited, so you don't have to worry about bandwidth costs.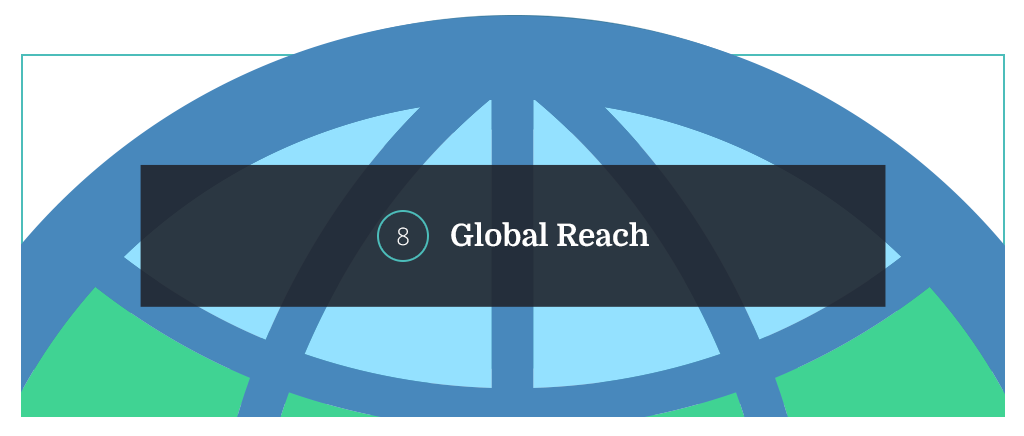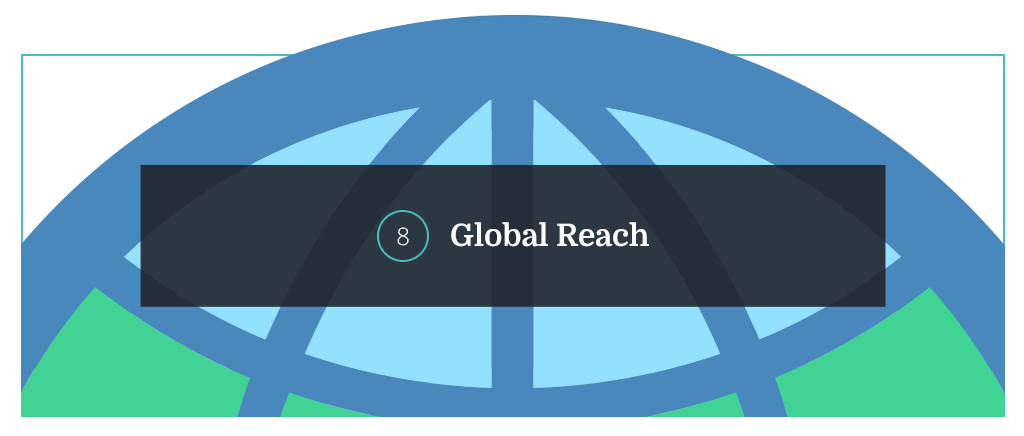 While the reach of YouTube videos will always be broad considering that it is favored by Google in search results, a video-on-demand platform like Uscreen allows you to deliver videos to a global market by offering a variety of unique features.
First of all, it enables video content publishers to sell their products in any currency and also accept payments in any currency This not only eliminates a common source of friction in the payment process, it also makes your brand seem more trustworthy and professional, with clients from all over the world.
Besides this, video hosting platforms like Uscreen also allow video content publishers to set up their storefront in any major language, from the billing page to all landing pages. Uscreen, in particular, also supports closed captioning and subtitles in any language.
Versus Comparison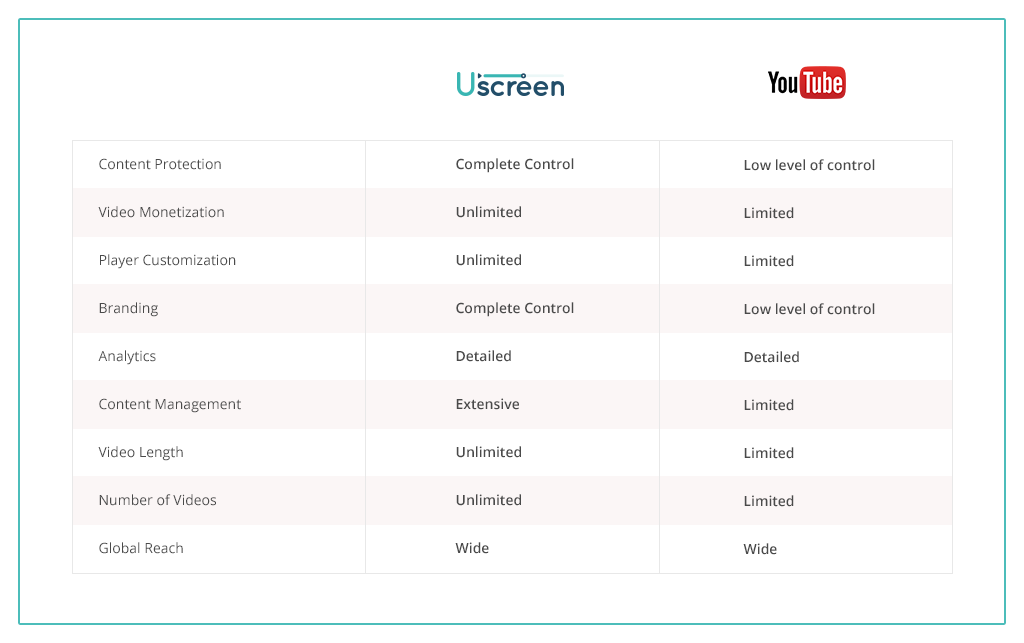 Which of these options best suits your video publishing strategy? If you have any questions on what Uscreen can do for you, don't hesitate to contact us. Or, if you have your own tips and suggestions, we would love to hear your thoughts. Just drop us a line in the comments section below, and we'll get back to you as soon as possible.