Membership plans that work for you
One size doesn't always fit all. Build your membership plans and offers how your fans would enjoy them most.
Email Us:
sales@uscreen.tv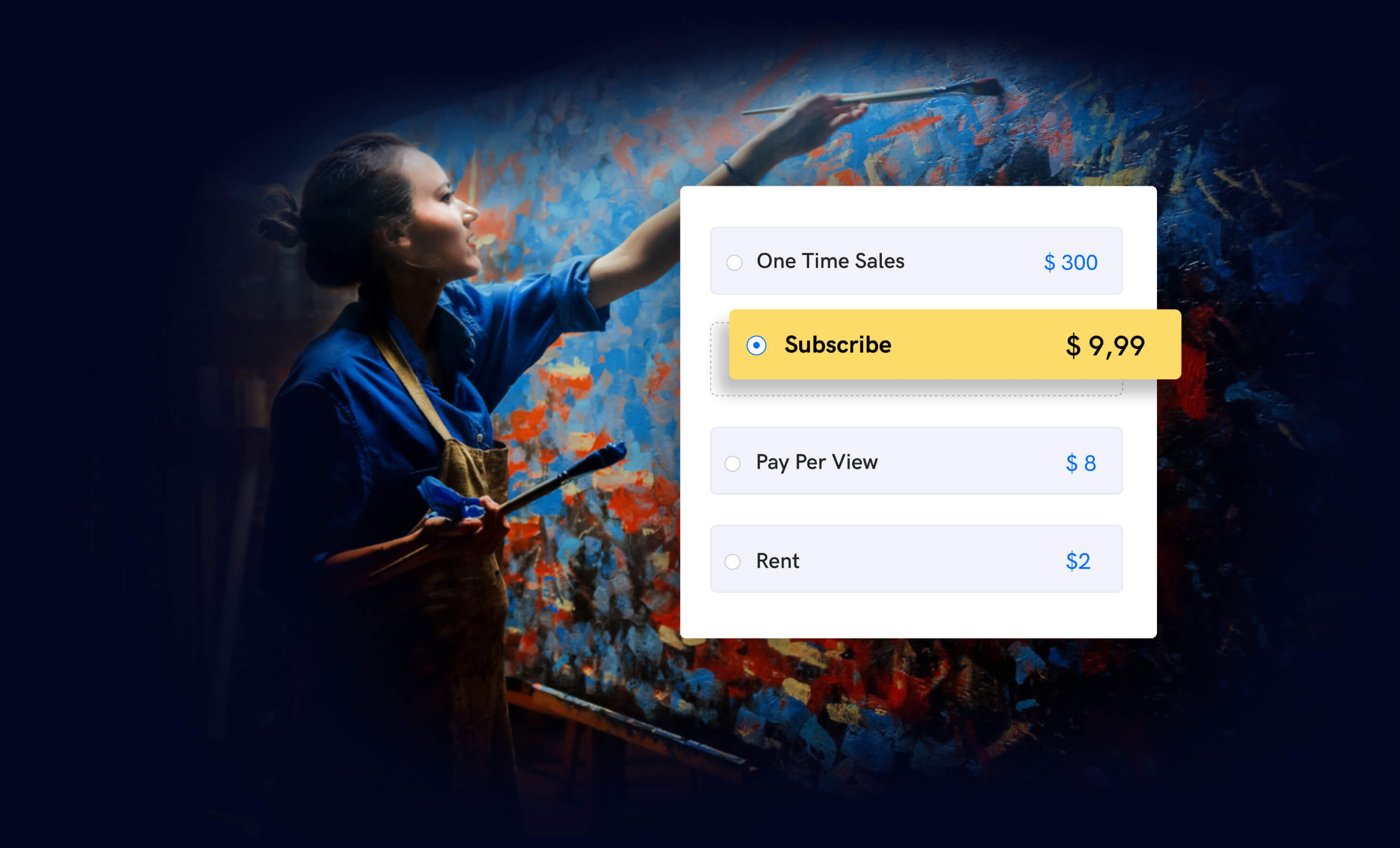 From tiered subscriptions to rentals and pay-per-view, monetize on your terms.
Uscreen is the world's #1 membership platform for video creators that allows you to monetize your content and community how you see fit.
Subscription
Offer access for a recurring fee.
Rentals
Charge for limited-time access to your content.
Pay-Per-View
Monetize your content per one-time fee.
Bundles
Sell access to a bundle for a one-time fee.
Free Trial
Allow users to enjoy your content for free for a limited time.
Lifetime
Offer lifetime access to your content for a one-time fee.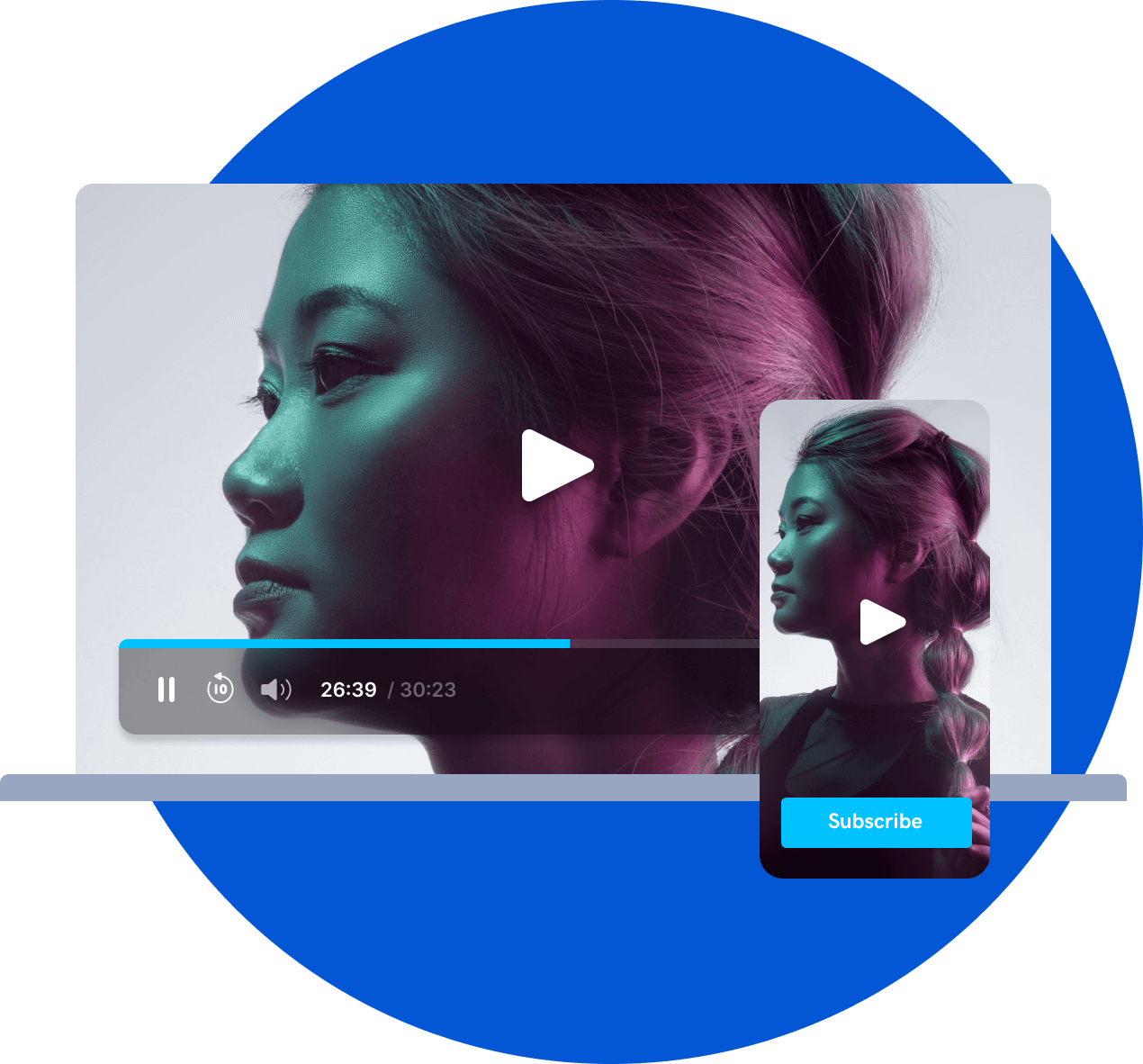 Seamless payment. Monetize on your terms.
Seamless, powerful integration with Stripe, PayPal, and Authorize.net offers users hassle-free checkout and payments. From recurring to pay-per-view and rentals, Uscreen makes it simple to build and scale your membership business.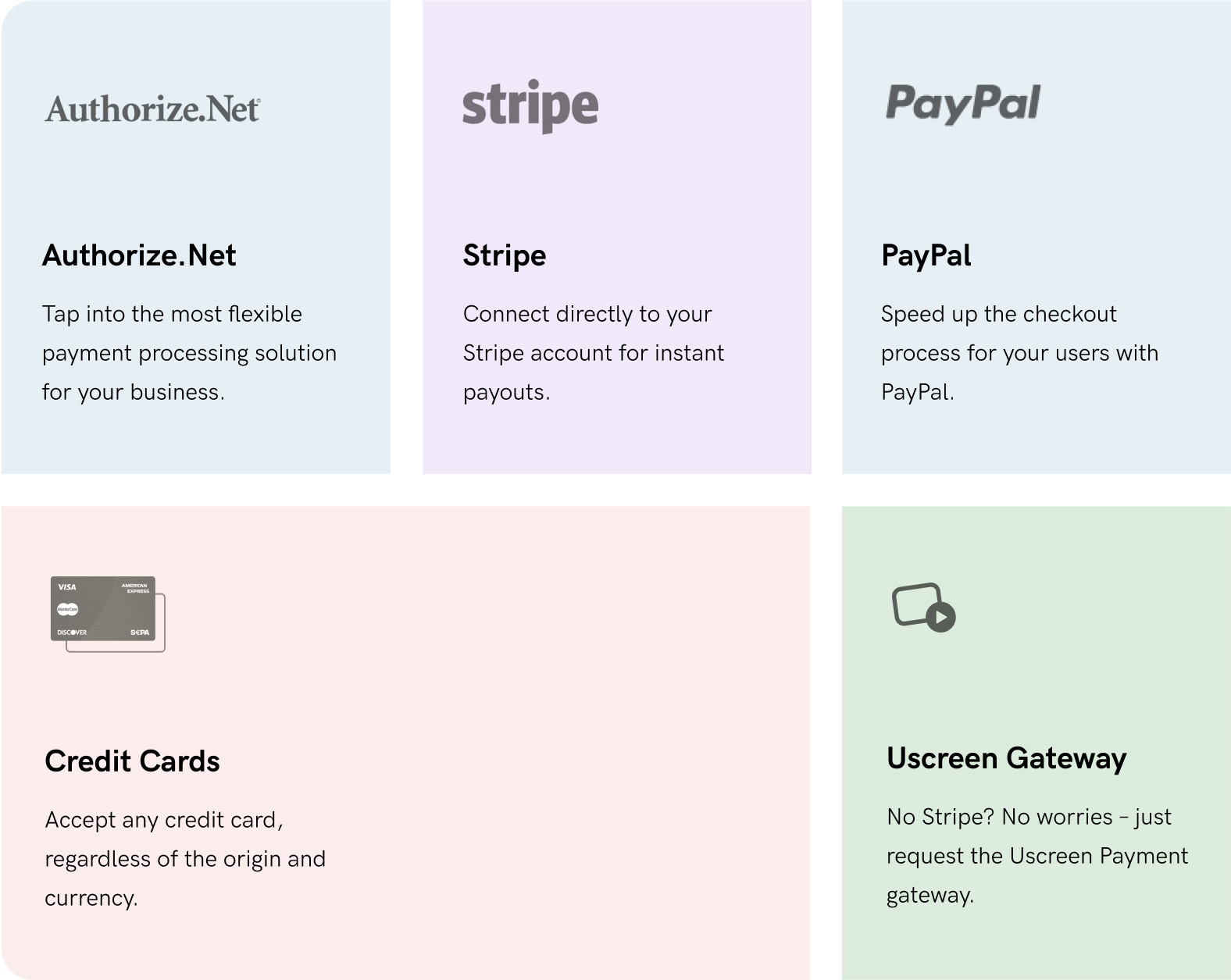 Reach Wide,
Go Global
When it comes to finding success as a creator, geography shouldn't stop you. Accept payments from 130+ international currencies through PayPal, Stripe, Authorize.net, or Uscreen gateway credit card processing.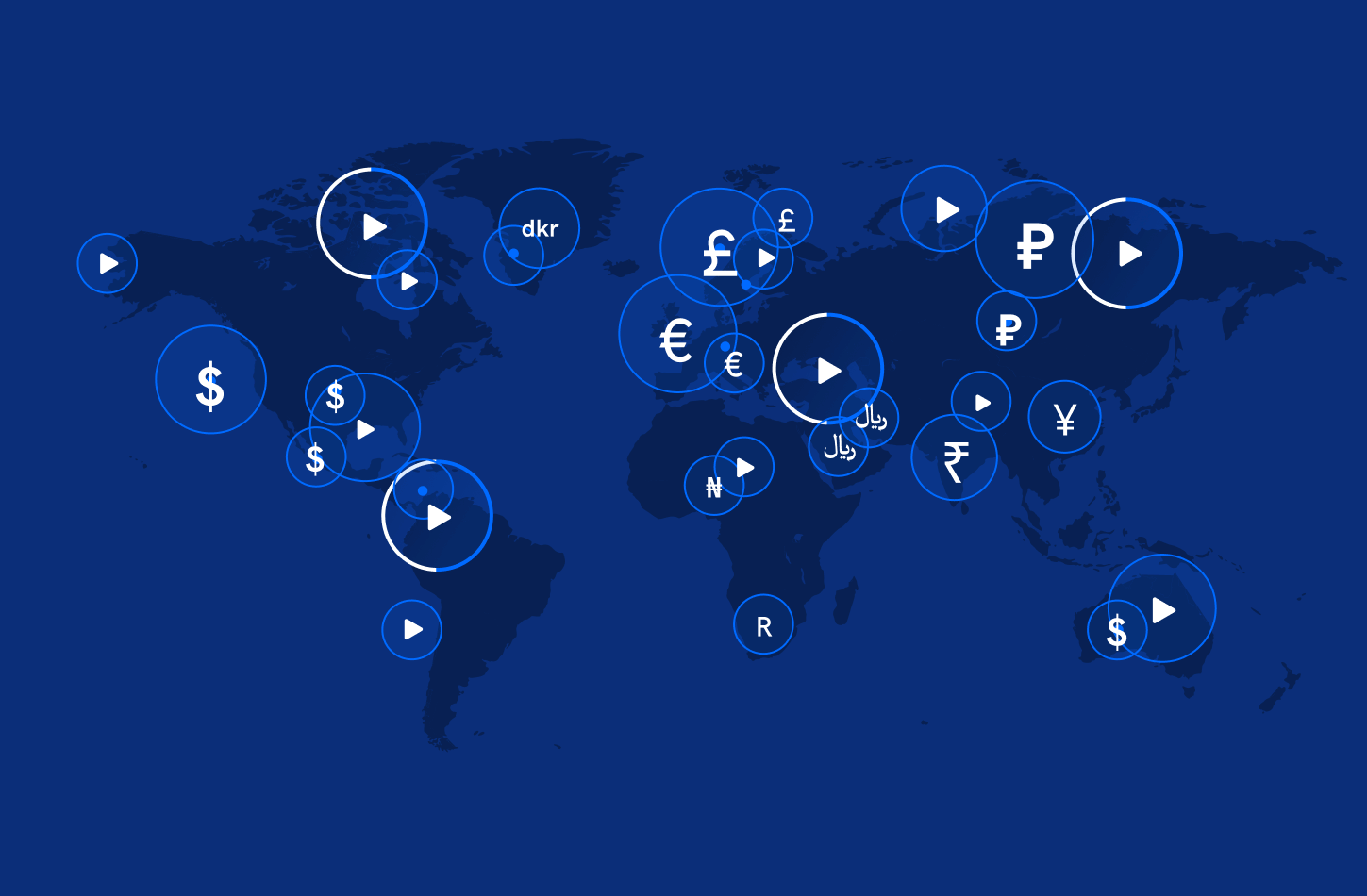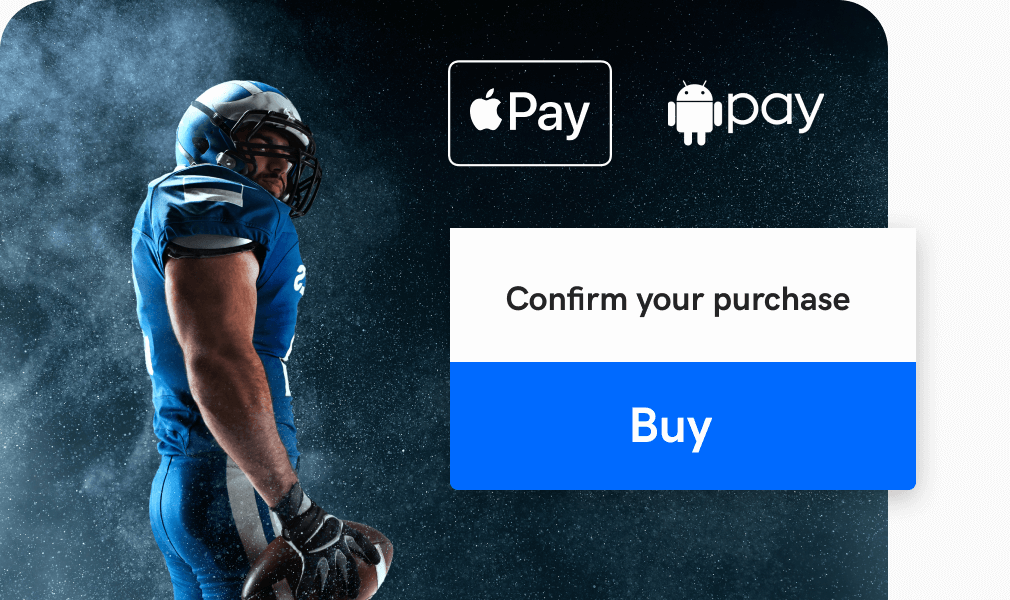 In-app purchases
Enjoy the full membership package! In addition to having a beautiful video streaming website, you can also choose to launch mobile and smart TV apps. You can accept and process payments right from the apps, which we have found to increase revenue and growth by 30%.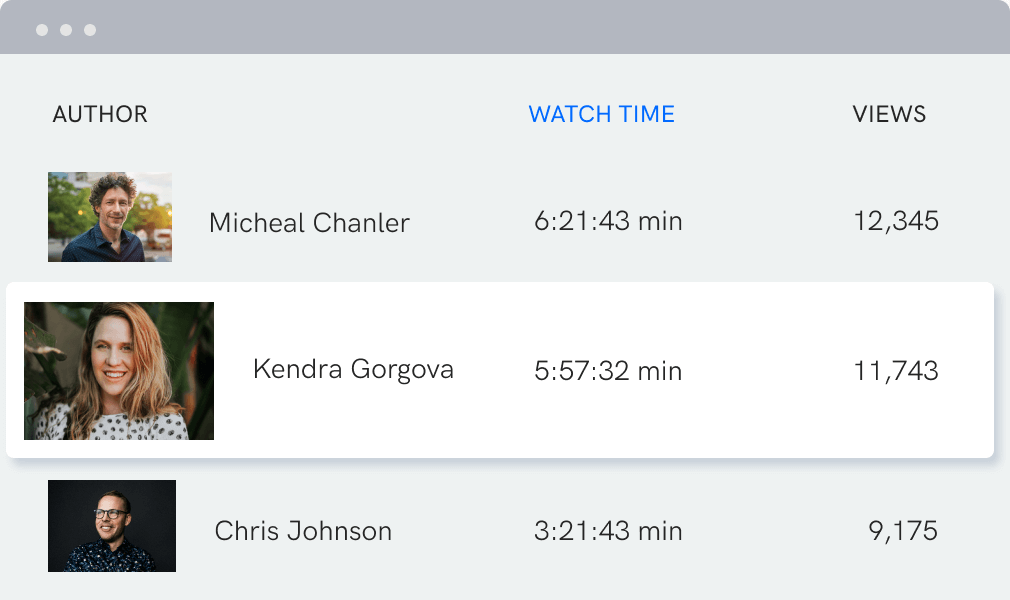 Track royalties & payouts
Uscreen makes managing royalties and payouts really easy. Through detailed analytics, you can check insights into your customers' behavior to track content consumption by seconds played and distribute payouts to affiliates and content creators as needed.
Build your own affiliate program
We all need a little help sometimes. Create a network of partners who can help you market your membership and reward them for taking part in growing your paid subscriber base. Automate the entire process with our Rewardful integration.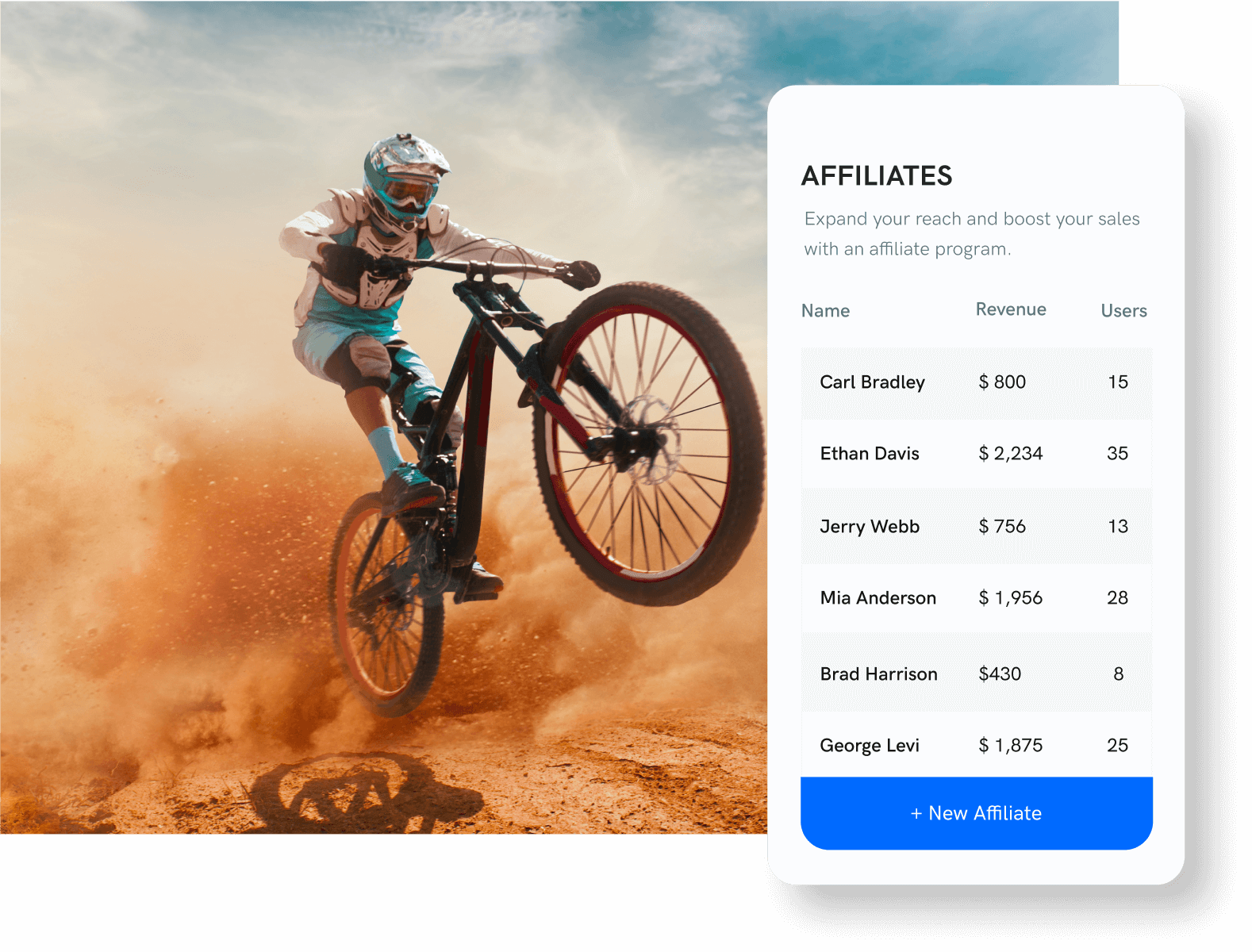 High converting checkout pages
Fully optimized, ready to use pages created specifically to convert your leads into paying subscribers. The easy flow of the built-in sales and checkout pages make every purchase a seamless experience.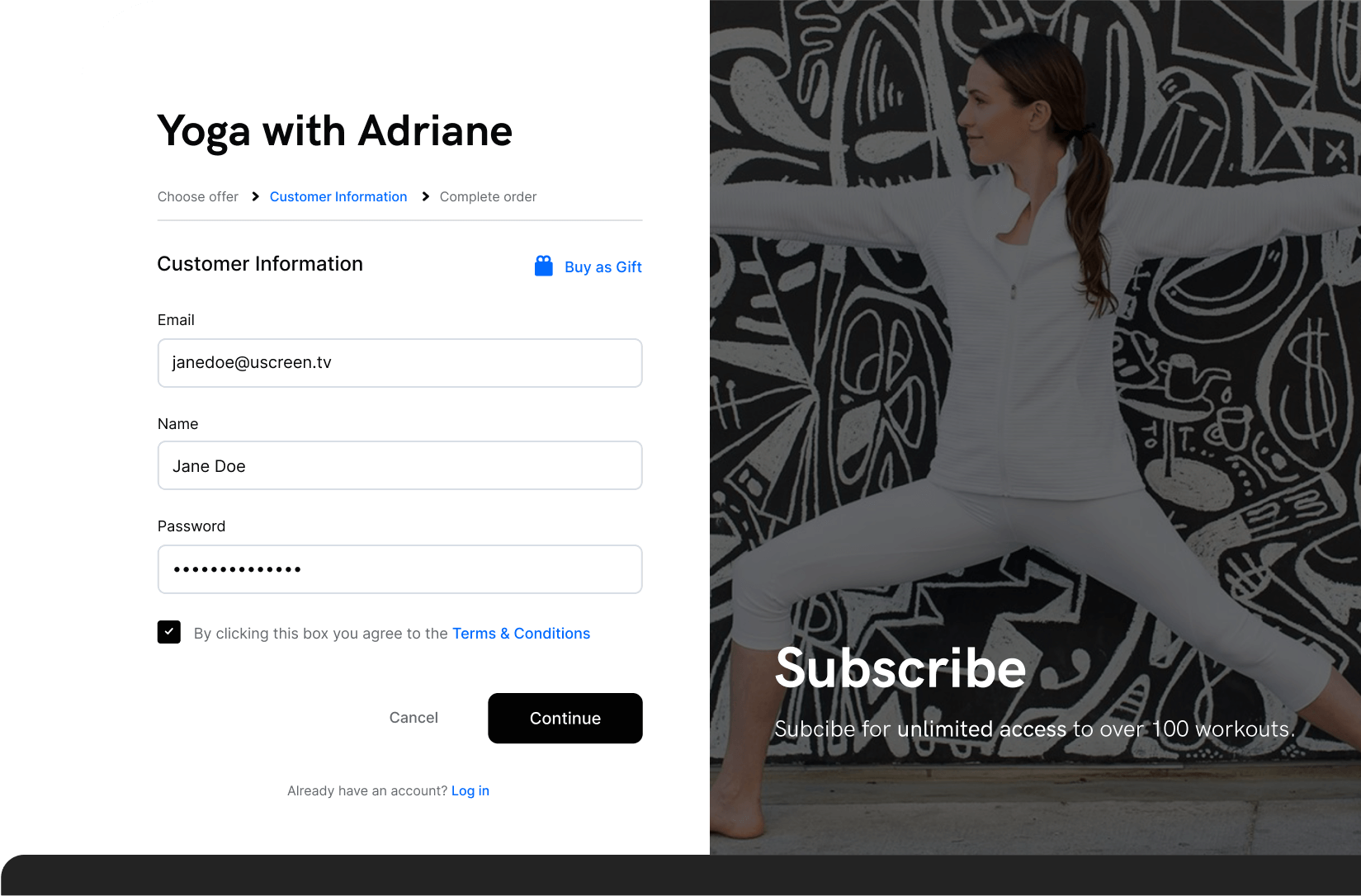 A complete video monetization platform
Video monetization and membership have never been easier. Start your membership today.

Freemium & free trials
Start off with a free trial, or create a freemium video-on-demand model to grow and nurture your audience. When ready, convert your audience into paying subscribers.
Coupons & promotions
Create special offers and discount coupons, and set special promotions quickly and easily. Uscreen enables you to do it all, right from your admin area.
Upsells & cross-sells
Upsell or cross-sell to your existing subscribers: easily move them from monthly to annual subscriptions, or cross-sell related video content bundles to them.
Customizable branding
Easily customize every part of your branding on your streaming website. You can have a high-converting homepage, checkout page and catalog page that also reflect your brand.
Seamless payment process
Provide your subscribers with a hassle-free payment process with our complete video monetization platform.
Secured SSL checkout
Enable your subscribers to submit payment with utmost confidence, assurance, and safety, thanks to our SSL-secured checkout process.
Simple, predictable fee
We made it simple: no long-term contracts, just a simple, transparent pricing you can count on, from basic to custom accounts.
*Payment gateway processing fees may apply
Flexible payout system
Get paid directly into your bank account, use Stripe, Paypal or our very own Uscreen Payment Gateway
Track your sales
Use our robust reporting system to identify the best performing content and tactics, and make constant improvements to your sales funnel.
Use our robust video monetization analytics to…
Take your videos to market and monetize your content with success.
Monitor lifetime value
Fully optimized, ready to use pages created specifically to convert your leads into paying subscribers.
Increase your sales
Leverage our advanced analytics to extend your reach, gain traction and boost sales.
Decrease churn
Tweak your offer based on our in-depth insights. Retain your audience and create a loyal following.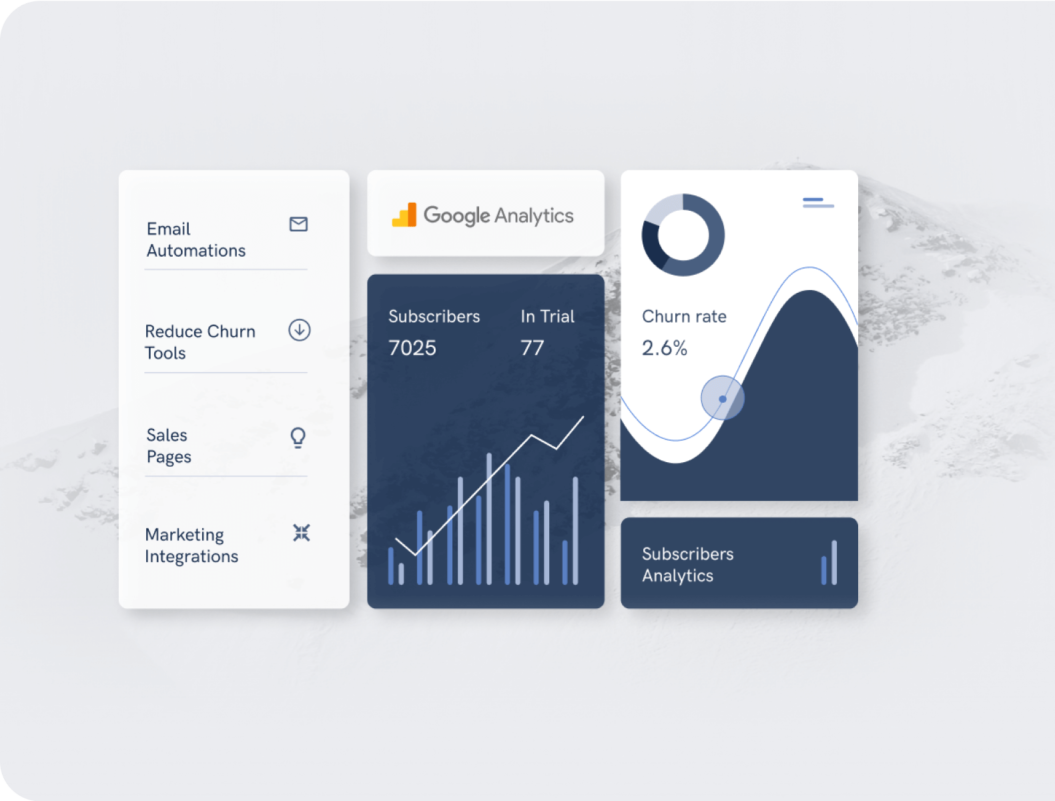 We're often asked…
What is a video monetization platform?
A video monetization platform enables you to generate revenue from the videos you create. Uscreen's turn-key video monetization platform offers all the tools you need to successfully monetize your content all in one place.
How can I monetize my videos?
With Uscreen, your monetization options are almost endless. From subscriptions, and rentals, to one-time buys and in-app purchases, you can sell your videos online. And make the money you want to make.
Can I set my own price for my content?
Yes. You have full control of your pricing and video monetization strategy. You can set up subscriptions, rentals, or one-time buys for access to your videos and live streams. You can also mix and match offers on your VOD service.
Can I sell my content to an international audience?
Yes. You can receive payment from over 100 countries and accept numerous currencies for international reach. The more freedom your subscribers have, the more valued and respected they will feel.
Are there any hidden fees?
At Uscreen, we are proud of our transparent pricing policies that give you one predictable fee every time. Payment processors have their own fees affiliated with their services and you can read about it in our help guide.
Can I monetize live streaming videos?
You bet! With Uscreen, you can easily set up live events, and sell access to your live streams. You can choose to include your live broadcasts in your subscription packages, offer them for free, or pay-per-view.
Let's talk!
We are excited to see how Uscreen can help you grow your business.
+1-877-790-9757