From Ballet to Healthy Living
From the age of 9, Sassy knew she wanted to dedicate her life to dance. She grew up in the ballet scene, training in London and LA, and studying under a Russian coach. She finished her training at the The Joffrey Ballet in Chicago—but ballet life had begun to take its toll.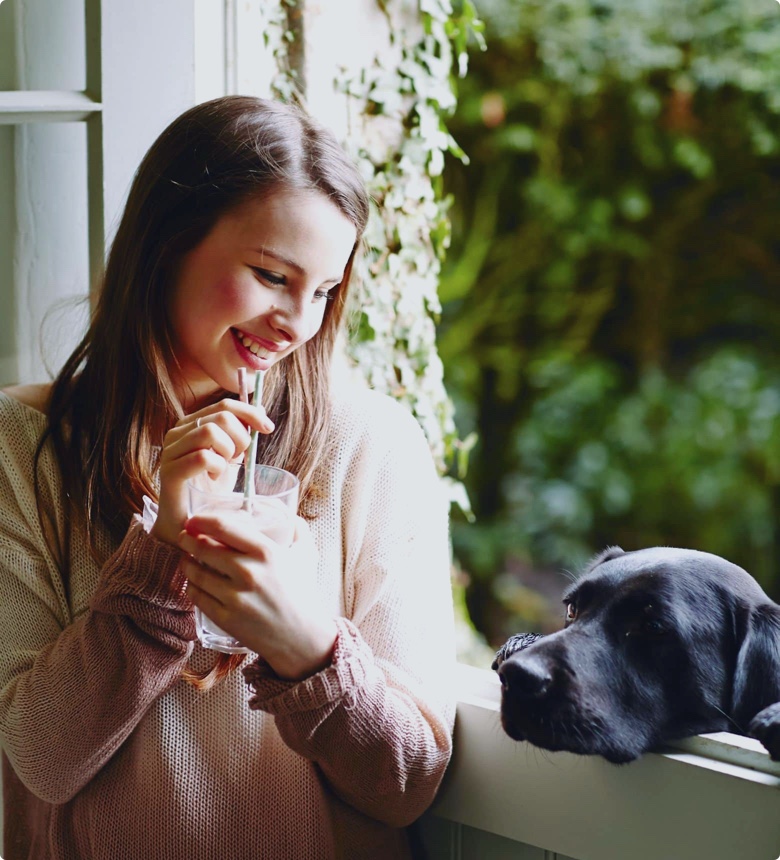 "The stigma surrounding ballet is absolutely true," she told Newstalk. And with a grueling training schedule and an unhealthy relationship with food, she soon found herself with a recurring injury that interfered with her career.
She knew something had to change.
Fortunately, she had a positive, healthy role model in her life: her sister. The founder of a health and fitness magazine, Sassy's sister inspired her to study nutrition and learn about having a better relationship with food.
At 16, she got her first cookbook deal, and Naturally Sassy was published in 2014.
She went on to become a certified barre instructor and personal trainer.
Now, at 21, she's a social media star, with tens of thousands of followers across platforms and a bevy of dedicated subscribers on YouTube. Fans love her personal fitness instruction, recipes, and lifestyle tips that help them live the healthy, strong life they seek.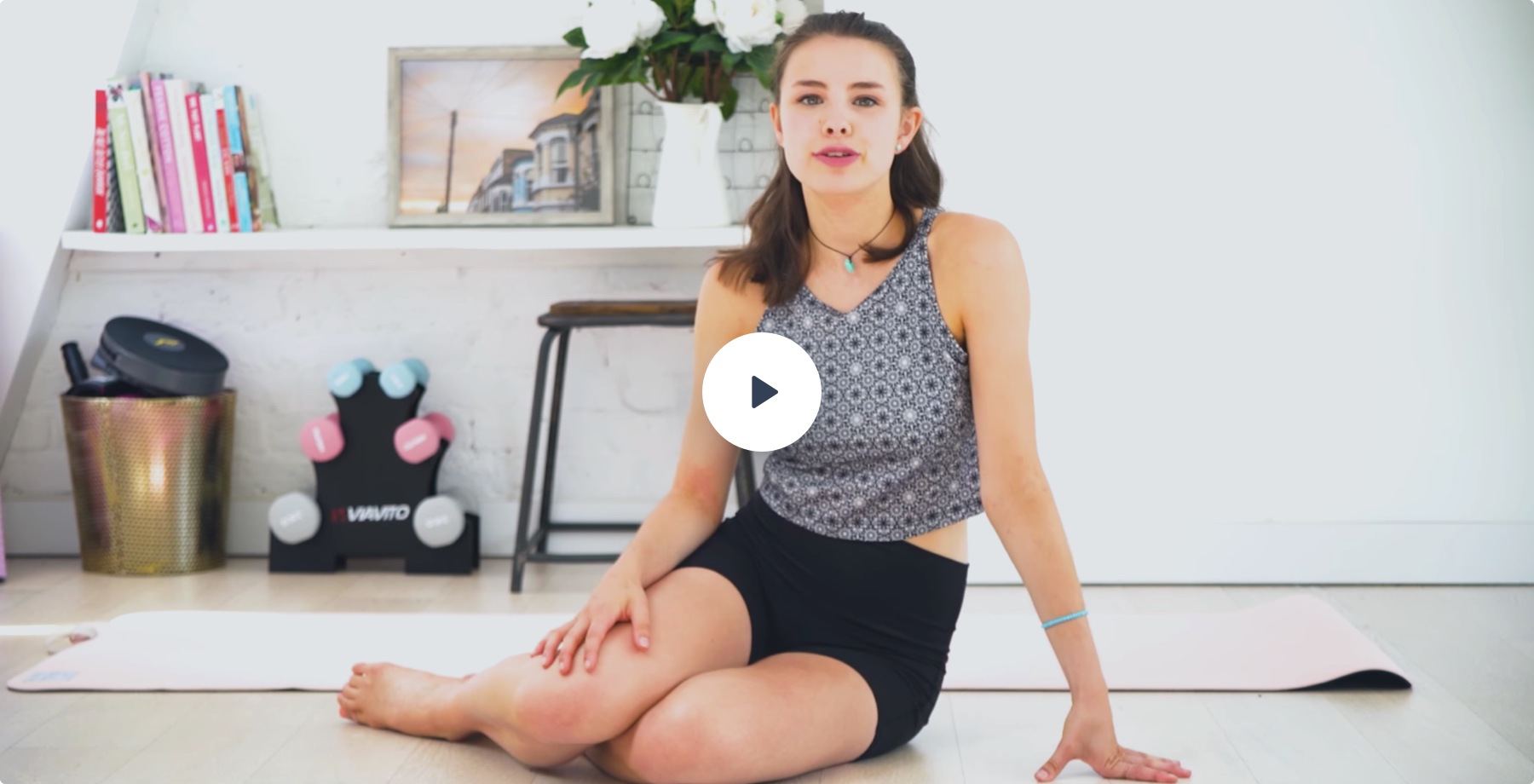 BALLET BLAST Beginner Full Body Workout via YouTube
But being an internet sensation doesn't pay the bills (at least not directly). Sassy knew that her ballet-inspired fusion fitness lessons would be a hit around the world, but she wasn't able to effectively monetize them on Instagram and YouTube. So she decided she wanted to sell her workout videos online.
That's when she discovered Uscreen.
Sharing Ballet Blast with the World
There are other video monetization platforms out there, but Sassy loves the platform's ease of use, the affordable pricing (which is based on a flat fee and doesn't include revenue share), and the ability to scale.
And scale she has. In just over six months, she's gained several hundred followers.
Before Uscreen, she wasn't monetizing her content. Now, she's making a few thousand dollars in recurring revenue from her subscriptions.
Her Ballerina Arm Sculpt, Royal Ballerina Leg Sculpt, and Hardcore Ballerina Abs videos are bringing ballet-inspired fitness to subscribers around the world. With one service, she can help women around the world achieve the strong, supple body of a ballerina from her South London flat.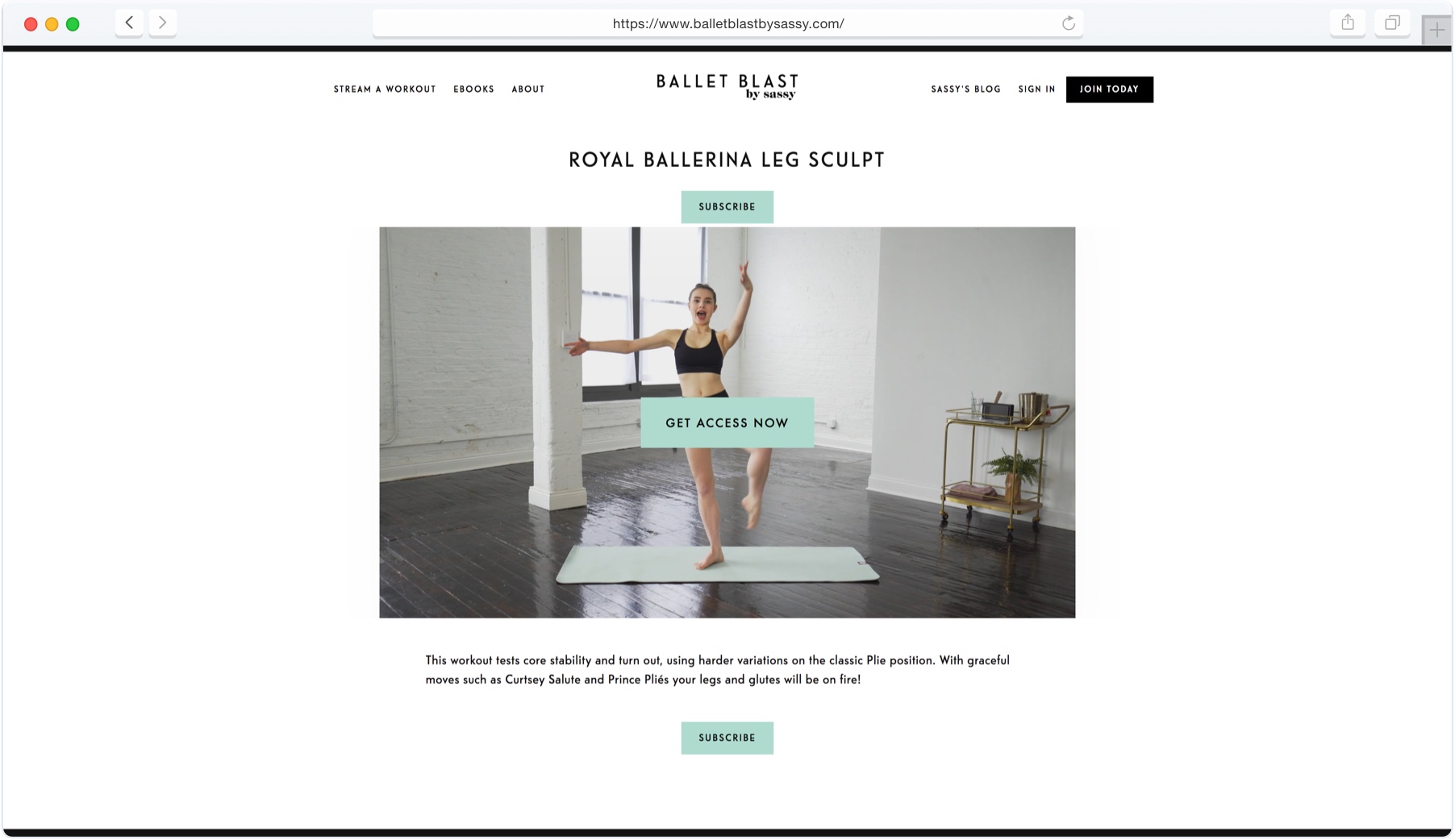 There's nothing quite like a ballet workout; it requires strength, balance, endurance, and a lot of stabilizing muscles that many fitness enthusiasts don't even know they have. Sassy's workouts combine these challenges to create workouts that burn calories, strengthen the body, and, as she says, "lift the booty."
These are unique workouts that help viewers build not just strength, but confidence as well.
The fitness industry is a crowded space, with new programs and plans popping up all the time. With a unique blend of ballet-inspired strength and cardio work, Ballet Blast by Sassy brings a new voice to world of online health and fitness.
But she's not just limiting herself to videos. She also sells an ebook through her Uscreen site, and continues to provide nutrition advice and recipes through her blog and social media accounts.
Aiming High
There's no limit to Sassy's ambition. She's published a cookbook, taught personal fitness classes, created a limited-edition line of energy bars, and continues to look into an ever-expanding circle of new ideas, from fashion to photography.
"Running a business is a big challenge," she says, but she continues to step up to the task. Having an automated system for generating recurring monthly revenue through video subscriptions is certainly a help.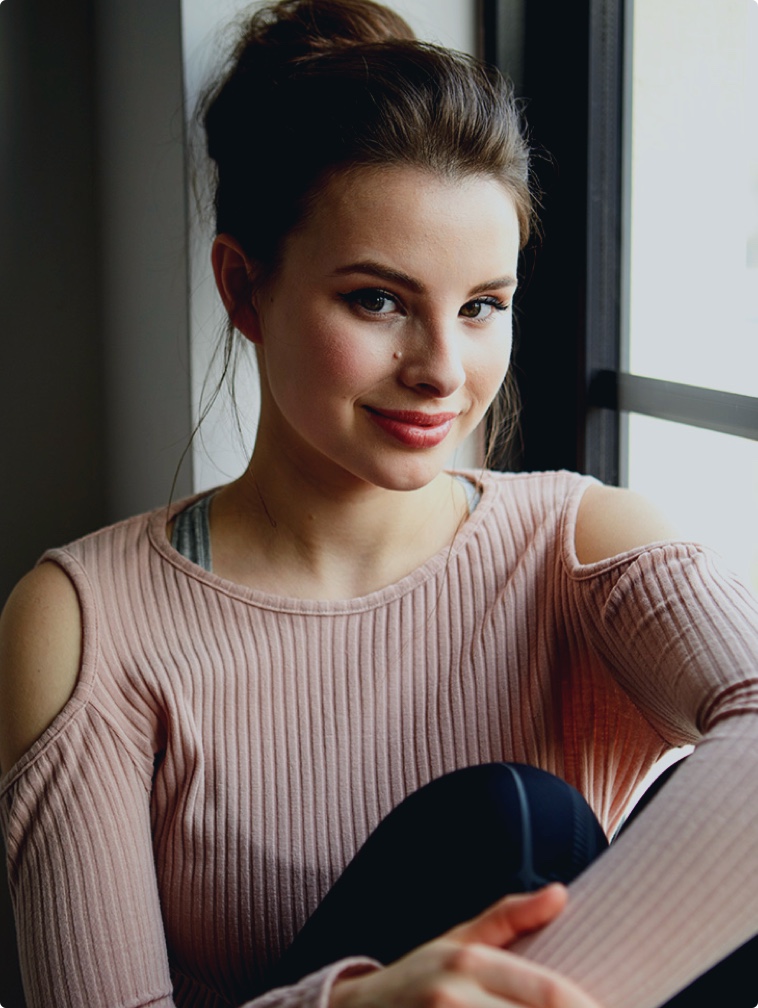 "My greatest ambition is to have my Ballet Blast fusion classes taught all around the world, and to have an online platform that is your go-to place to sculpt a really strong and supple body. —Sassy Gregson-Williams, Founder of Ballet Blast by Sassy"
And with such high aspirations, recurring revenue is crucial. Sassy wants to continue creating ballet-inspired fitness content, and would love to see it taught around the world. She continues to bring healthy meals that don't skimp on flavor to her fans. And through her social media accounts, she inspires women to eat well and "love the skin they're in."
Sassy is an inspiring example; she's built a career in media out of a love of dance, difficult experiences in the dance world, and a passion for helping women become the best they can be.
She's young, she's ambitious, and she's motivated. We know Sassy will go far, and we're proud to help her get there.
Join over 5,000 creators selling videos online
Watch Video