This is Rachel Reinert.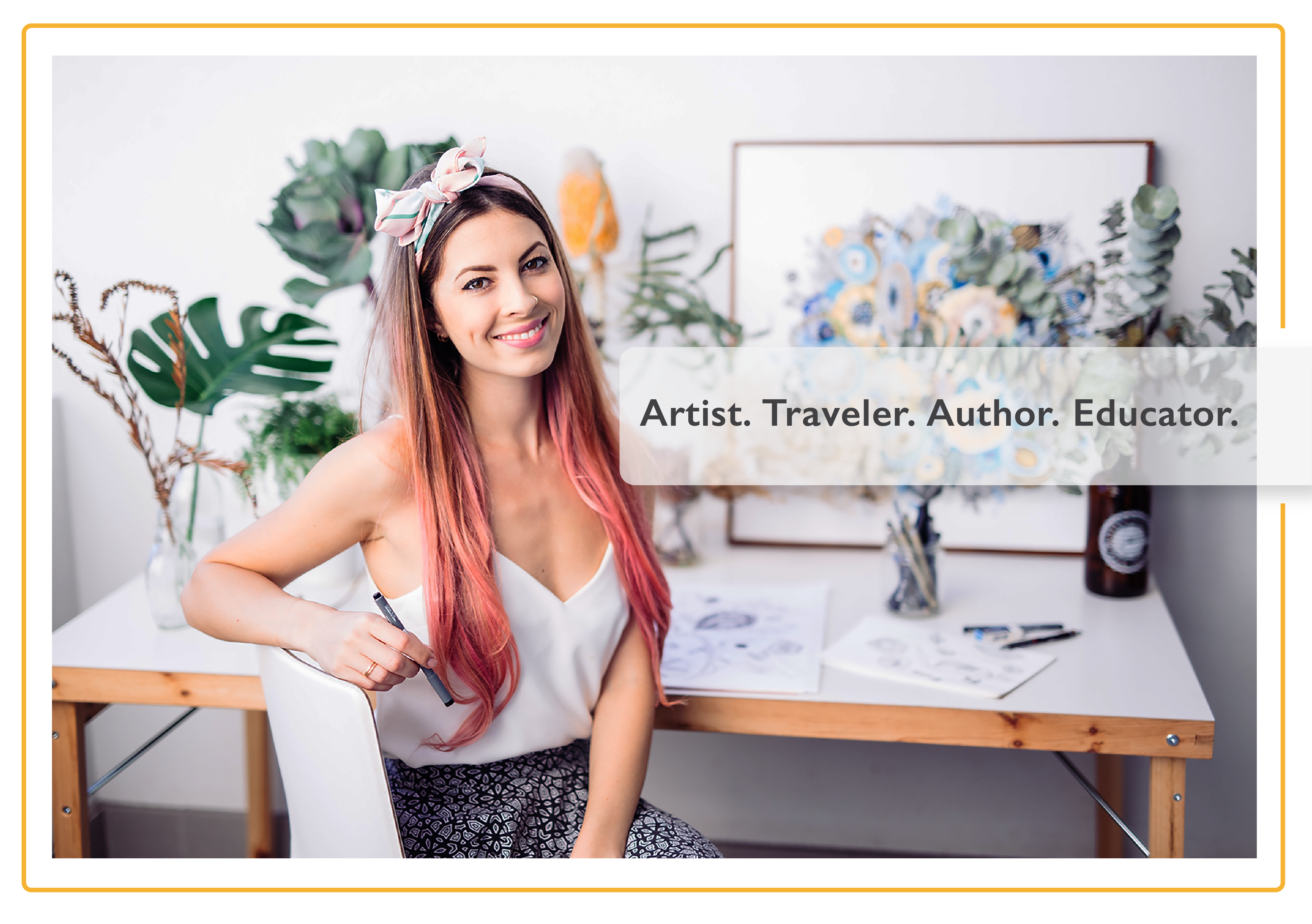 A location-independent artist who has created an entirely sustainable business around her passion for art. Based out of San Diego, Rachel optimizes the internet and her mastered art skills to make money and travel the world.
In 2016, she illustrated and published two adult colouring books, and sold over 1000 copies online and across North American retailers. People loved her colouring books, so much she was often approached with questions on coloring techniques and practices.
Rachel had the answers to their questions, but nowhere to send them for her advice. So she started featuring other artists who teach techniques on her Instagram and Faceboook. This was both good and bad.
Good, because the online traffic these featured artist generated made her see tangible demand and interest in instructional art videos. Bad because, well, she could be promoting her own tutorials.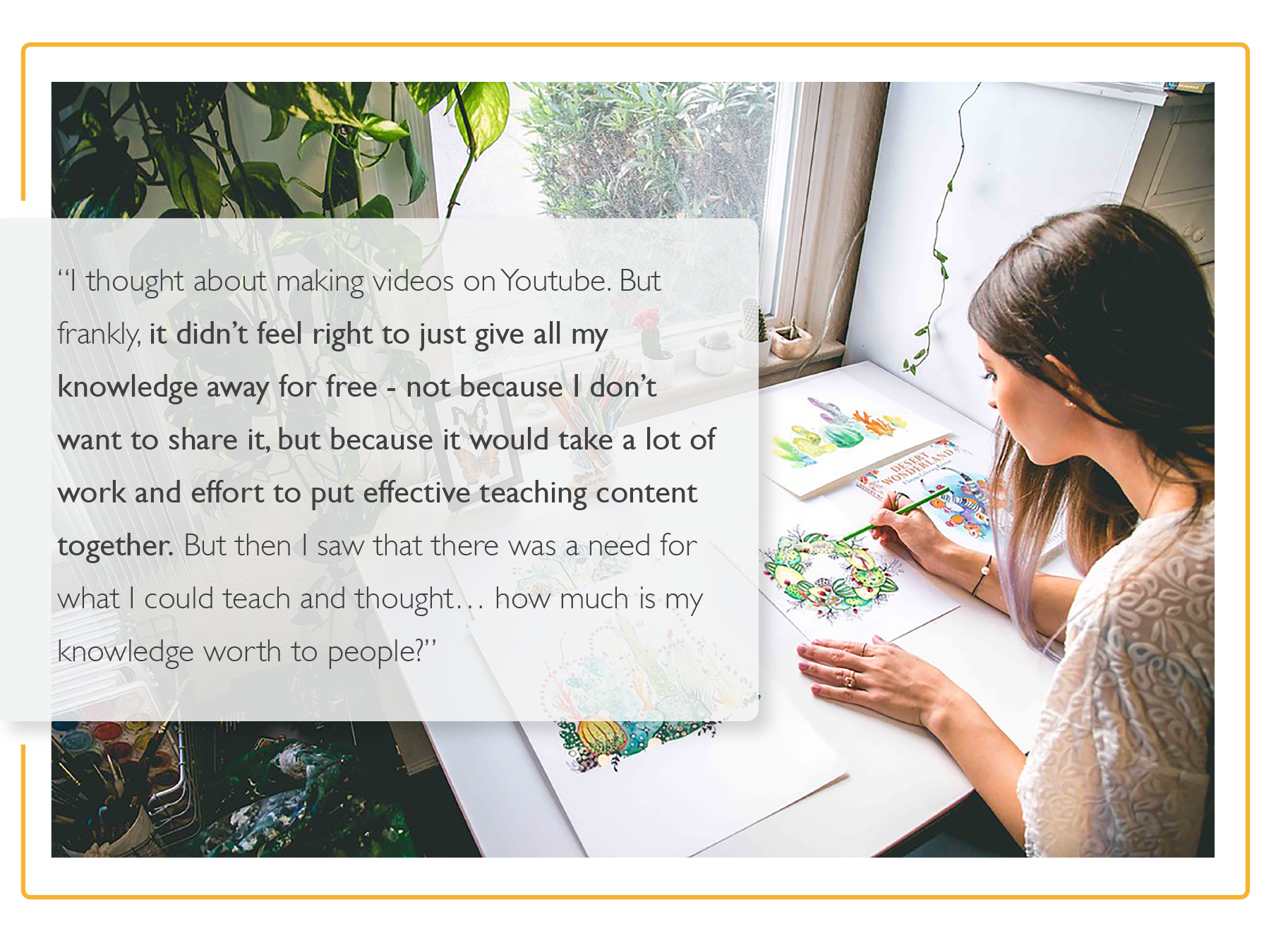 Turns out, it's worth a lot.
In early 2017, Rachel launched her online Coloring Master Class video series and made $1,300 in her first month. A few months later, she launched her first instructional colouring book to complement her new online teaching material.
"They work well together – those who want a lower price point get my book, and those who want the full offering get both my book and my course. The book has different projects and lessons in it than the course has, so you get value with both."
Here's what Rachel did right
First off, there has never been a better time to build a business model around online video content, and Rachel learned that early on. With more than one billion people accessing videos online every month, it's become possible to implement a powerful system that builds traffic and converts subscribers to video content. With the right idea and effective marketing, there is a fair amount of money to be made automatically off of high-quality video content offered online.
So while Rachel is out traveling, exploring the world and making art, her sales are rolling in from subscription and sales of content she made and uploaded once.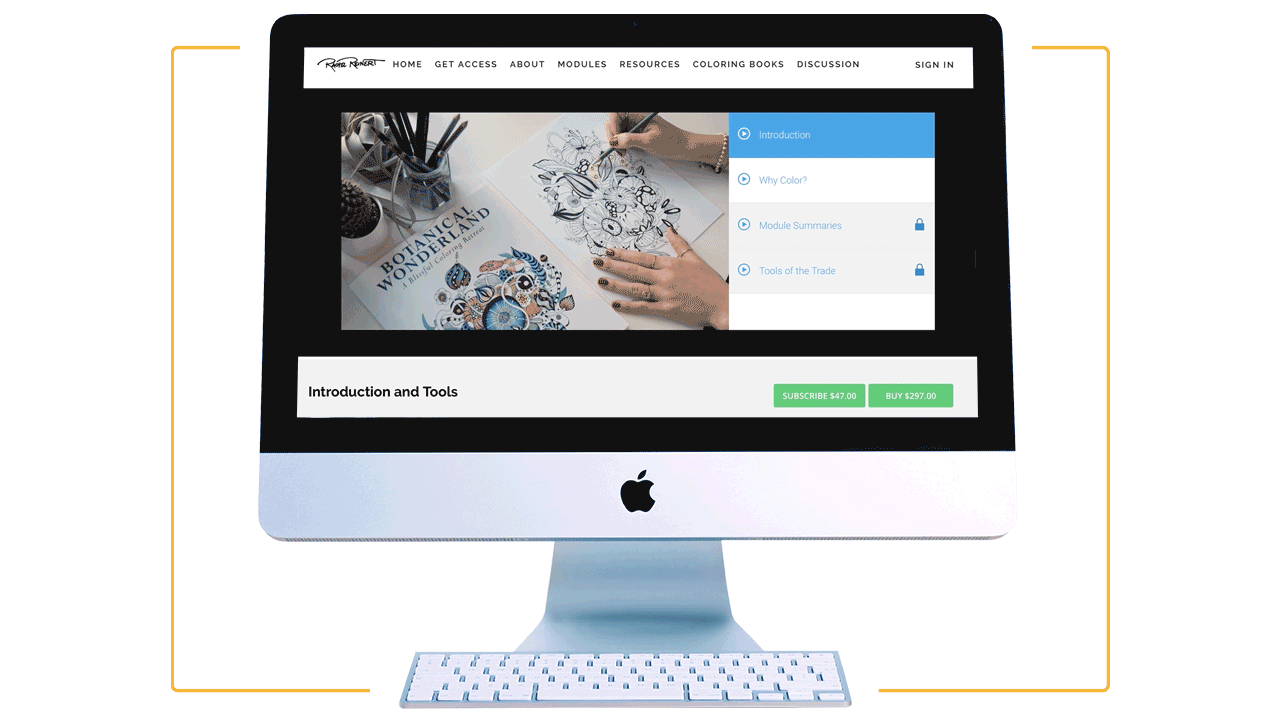 The other thing that Rachel did right was realize her need for a reliable, secure and easy-to-use video-hosting service to build her video-on-demand (VOD) website. She knew she needed something that would allow her to create a well branded and interactive video streaming website within a few hours, without any knowledge of code.
Here's how she did it
She chose Uscreen, a third-party video hosting service that securely hosts videos on her own website, giving her all the flexibility and none of the hassle of hosting and building the website herself. She ended up with an interactive user experience for her students to enjoy her video content – kind of like her very own Netflix.
To understand a little more about Rachel's online business, we asked her about her favourite Uscreen features. Here's what she had to say:
Monetization and payments
One of the main reasons Rachel chose Uscreen is the flexibility of creating customized pricing plans. Uscreen allows you to design the monetization model that works best for you, your content and your customers – whether that means going with a single option or a combination of them.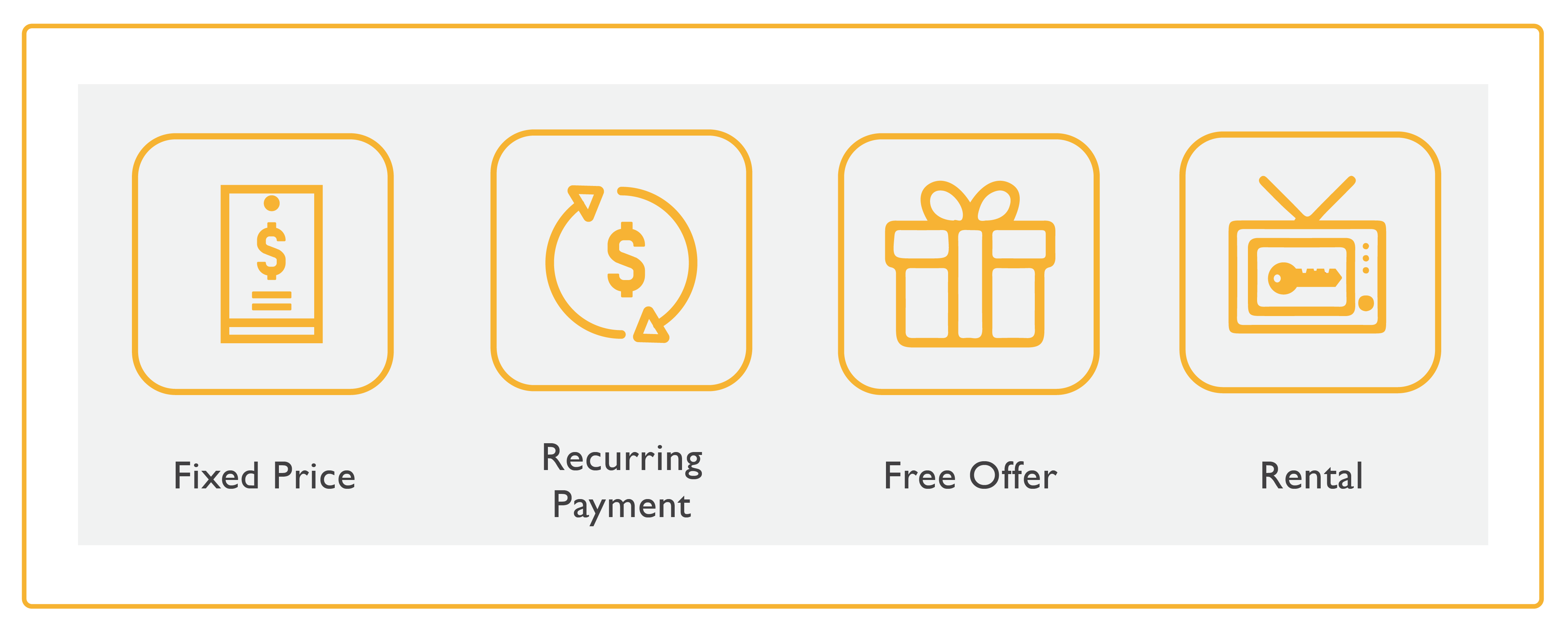 In Rachel's case, she decided to combine recurring payments and one-time fixed pricing. She offers her content in the form of a $47 monthly subscription, or a $297 one-time purchase of her entire course.
"At first I didn't know how to price my classes, so I let the market set the price. I started off by selling them for cheaper and saw that my students were actually willing to pay much more for them."
The flexible pricing gives Rachel's students the choice depending on how committed they are, or what they can afford at one given time. She believes that them having that option gives less reasons to say no to what she's selling. After all, people like feeling like they have a choice.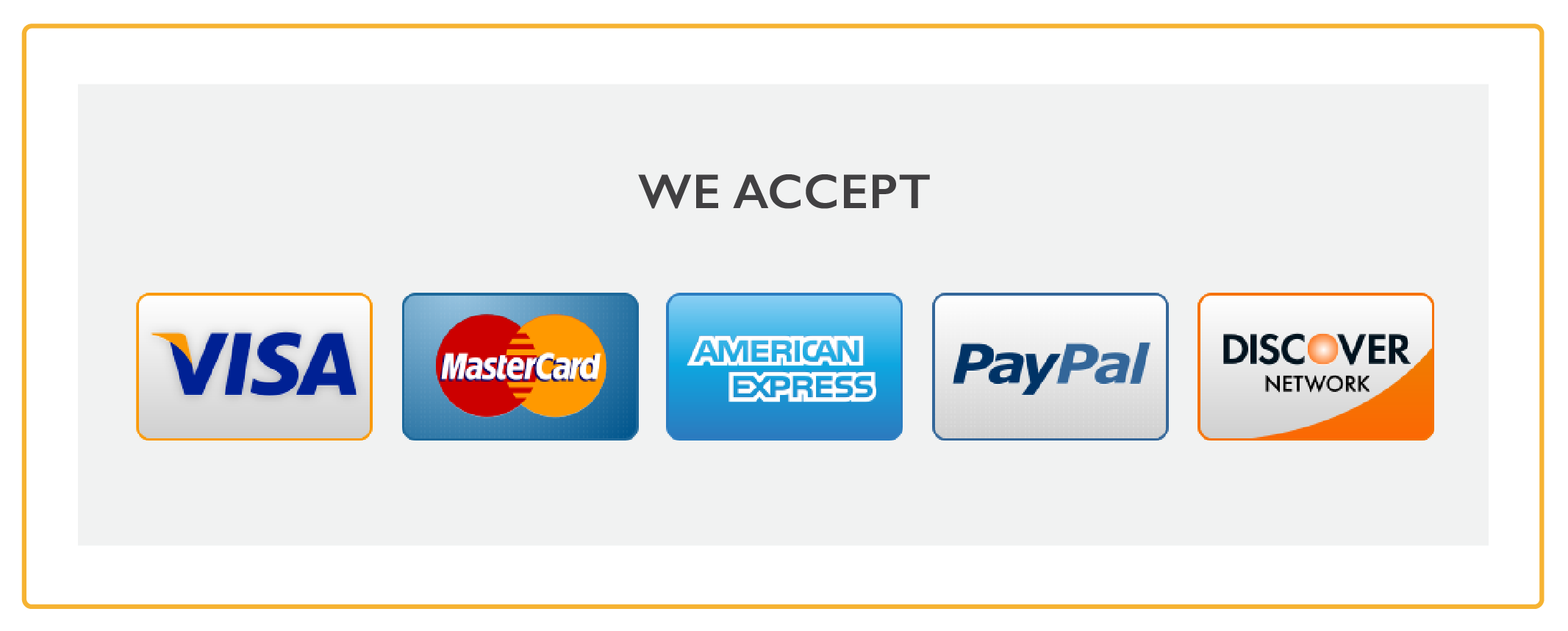 Another strong added benefit that Rachel enjoys through the platform is its secure and inclusive payment system. Through Uscreen, she's able to accept all major credit cards and payment gateways, including MasterCard, American Express, Visa, Discover and PayPal. Having a wide selection of payment systems affords customers the convenience of choice.
Branding on a "blank canvas"
When we asked Rachel what she thinks of Uscreen's design and customization features, she said "it's like a blank canvas." And we loved that.
Like any other professional, Rachel cares a lot about the aesthetics of her website, and doesn't want to be restricted when it came to the look and feel of her VOD. She already had an online brand built through her official website and social media presence, and wanted a VOD website that would follow her pre-existing brand.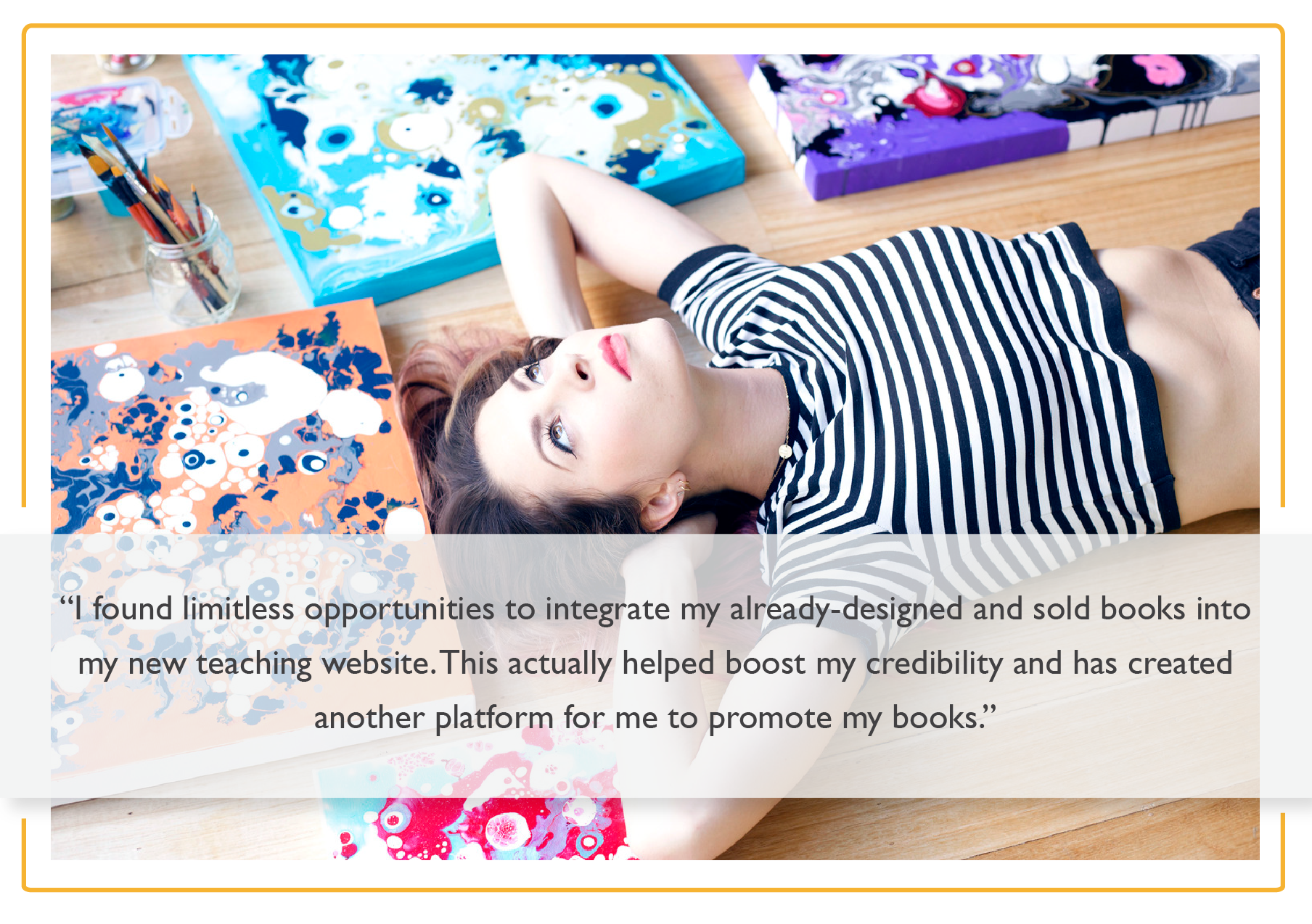 Future-proof high video quality  
Rachel knew that if she was going to invest the time in doing this, she was going to do it right. She shot her classes in 4K, so it was important to her that the platform she uses allows her to upload high-quality video. Uscreen supported her videos, contributing to her website's credibility and crisp image.
"Not everyone has a 4k screen yet, but I know my work is ready and will look amazing for years to come."
No coding necessary
While Rachel may be a brilliant artist and entrepreneur, she's no web developer. And one of the great luxuries of living in 2017 is that you don't need to be one to have your own killer website. There are so many web hosting options out there that allow non-coders to create their websites, but there aren't a lot of them that are designed specifically for VOD website creation.
Rachel chose Uscreen for that reason. It's already designed with VOD in mind, and has options for subscriptions, money collection, video-player design, episode/chapter segregation, supporting material and more. Rachel didn't have to write a single line of code to get what she needed for her video content to stand out and perform well.
While these features are only Rachel's top favourite, there are many more Uscreen features that she uses on a daily basis that help boost her online business – ultimately allowing her to lead the nomadic-artist lifestyle she's after.
Here's more from Rachel about why she loves working with Uscreen.