If you do not know what an online video platform is you are about to find out! You all know Netflix, right? Basically an online video platform (OVP) is a place where you can upload and stream videos to any number of people that have access to your library. In the case of Netflix, the videos are available on a subscription based service that gives people access to content for a monthly fee.
Netflix may be the most known, but it is not the only OVP out there. In fact, there are some great video on demand (VOD) competitors that make online streaming available for everyone, like Uscreen's very own video distribution service.
You can use this kind of platform for hosting VOD, online learning and training courses, and anything you can think of with videos. So now that you know how this type of service works, let's take a look at what puts Uscreen ahead of the competition. For this comparison, we'll be looking at Vidcaster and weighing the pros and cons of both providers.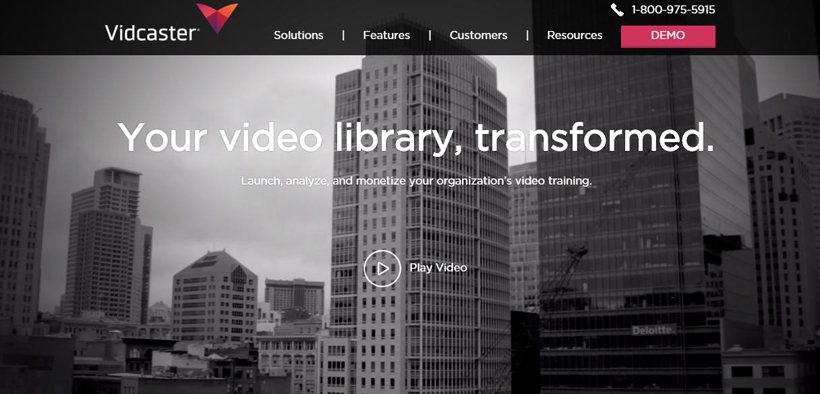 Features Offered By Vidcaster
Founded in 2010 in San Francisco, California, Vidcaster is used by companies such as VMware, Wix, and MIT. They currently have a staff of 11-50 people at any given time and seem to be growing fairly well.
Here are some features they currently offer:
• Online Video
• Video CMS
• Video Platform
• Video Website
• Video Lead Generation
• Video SEO
• Content Marketing
• Video Training
• Video Analytics
• Online Video Strategy
• Marketing Automation
• Video Subscriptions
• Video Website Builder
Customizing Your Site
Vidcaster works with over 30 partners to ensure you are getting exactly what you want. This makes their service a one-stop shop for all of your video needs. This includes edits, integrations, and transcriptions with different automation providers.
Storage and Hosting
Having a strong video strategy is important and Vidcaster offers a very generous but undisclosed amount of bandwidth and storage for each user. They are asking that you contact them personally if you need a "special amount of storage." Let's see what they offer for uploads:
• Uploads: You can upload your video directly to Vidcaster with their bulk uploader.
• Import with a URL: Simply provide the URL from a video online and it will be automatically uploaded.
• Sync from YouTube: You can sign in to your YouTube account and transfer those videos into Vidcaster with ease.
• Sync from Brightcove: You can again sign into your account on Vidcaster and integrate your videos right over to Vidcaster.
The Vidcaster Dashboard
Vidcaster offers a user-friendly admin area, simplified, but with fewer advanced features than Uscreen. You can also add more admins so that all of your site managers can easily access everything they need.
Uscreen Features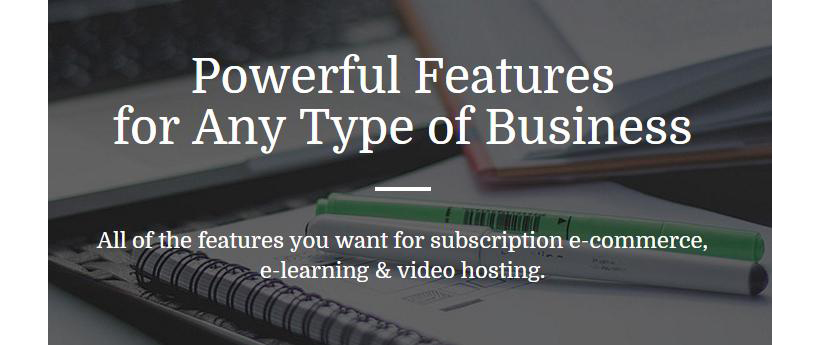 When you venture out to make an online education site or an online subscription site, Uscreen offers a vast amount of features that will meet all of your needs. You can use Uscreen for educational courses, training videos, workout videos, and of course, VOD.
Uscreen Pros:
• You can use all of your videos and movies in one easy to use store
• You can make your very own subscription-based site just like Hulu Plus
• All payments are easy to manage
• Commission free
• You are charged a simple and fair fee per month for the platform
• Full billing system and recurring membership system built in
• Everything is hosted and managed on the cloud
• Offers online and offline viewing
• Anyone in the world can use your service
• API access if needed
• User-friendly platform for easy use for everyone
• Top security and DRM
• Unlimited content uploads and viewing
• Mobile compatibility that trumps many other platforms
• You can customize your storefront the way you want it
• Your videos can be played on any device
• Ability to brand portal with your own look and feel
• You can schedule your content
• You are able to offer tests and certifications
• You are able to track all user activity
• You can offer different levels of membership for your users to use
• Great for affiliate marketing
• You can track all royalties
• Calculates all taxes (estimated) for you
• Users can contact you using a form, email, mail, online chat, or by phone
With the internet always changing, we change too. Being able to meet all of your needs means that we are constantly watching trends and following the market to ensure that Uscreen offers everything you could ever need.
Customizing Your Site
Not only does Uscreen allow you to brand your own personal website but we offer the ability to change the HTML and CSS code. This means that you can basically create a unique site that will fit your brand the way you envisioned it.
Storage and Hosting
No matter what you are looking for, Uscreen can offer the right package for you. With unlimited video uploads, you can be sure that your users will keep coming back because you have everything they are looking for. Since we are based on the cloud, this gives us the stability you need for your online store to succeed. Because of this you are able to upload as much content as you want without having any issues.
Your Uscreen Dashboard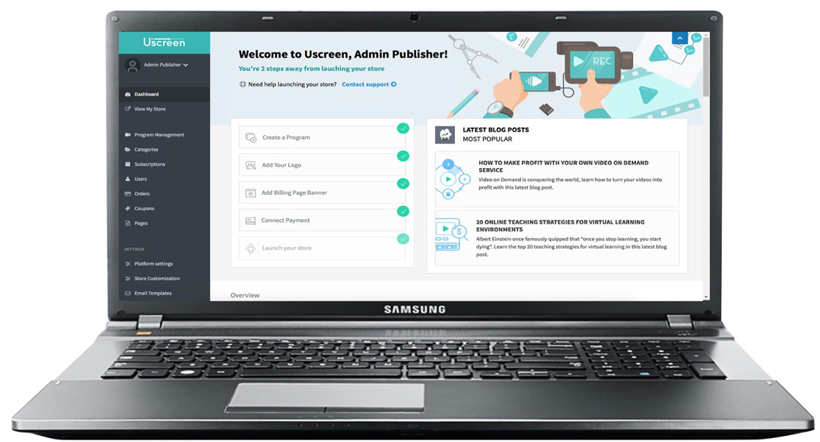 When you use the admin dashboard on Uscreen, you can be sure that everything you need will be right there at your fingertips. Uscreen offers a very user-friendly dashboard that will make it a breeze to manage all of your users and videos.
Other Options Available with Uscreen
Creating Chapters Has Never Been Easier with Menu Builder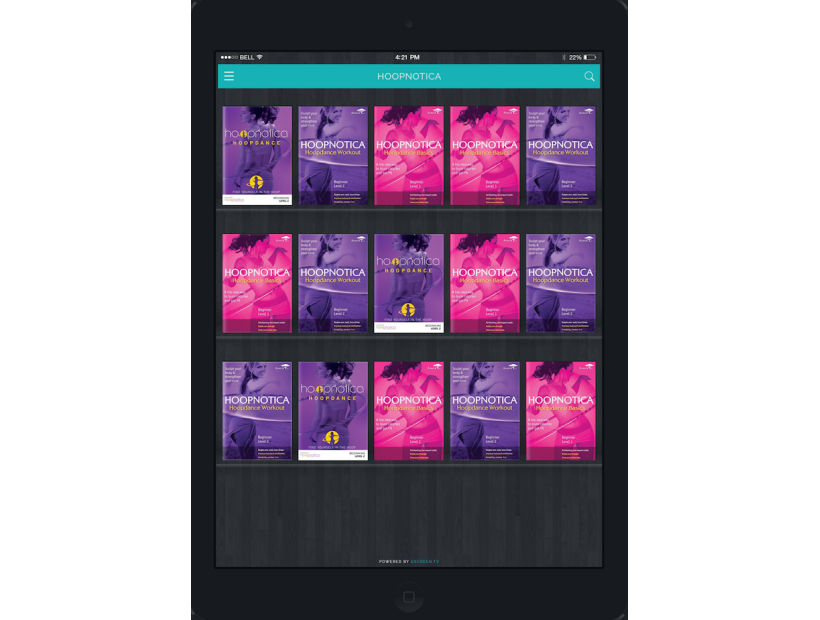 Easily use chapters and menus to organize all of your content for easy use and navigation. This is going to be a nice feature for you if you are uploading TV series or adding chapters to a DVD. Whatever application you use, this feature is going to benefit your users and you in the long run. Just being able to stay organized with help you succeed in your venture.
Stay Connected With Your Users
Being able to communicate with your subscribers is vital to retaining their loyalty. In Uscreen we offer an easy to use user-friendly interface to effectively communicate with one or all of your users.
Integrate Uscreen with Your Existing WordPress or Shopify Account
Whether you use Spotify or WordPress you can easily and seemingly integrate Uscreen without having your users leave your page. This is great because this will give your store the unique branded feel that you are looking for and what your customers are looking for. This can be made easy by using our API feature. With the API feature you can easily embed our interface into any application with ease.
Protect Your Content
Being able to keep your content secure is our utmost concern. With the highest level of streaming security, you can be sure that your streaming content cannot be downloaded at any time.
Use Uscreen Apps to Tell the World What Your Site Can Do
If you are anybody in this industry you must have a mobile app. Having an easy to use mobile app will help you in your success as a business owner. That's why Uscreen works seamlessly on iOS and Android with easy to use apps. Also, your users will enjoy your services on any device without any issues.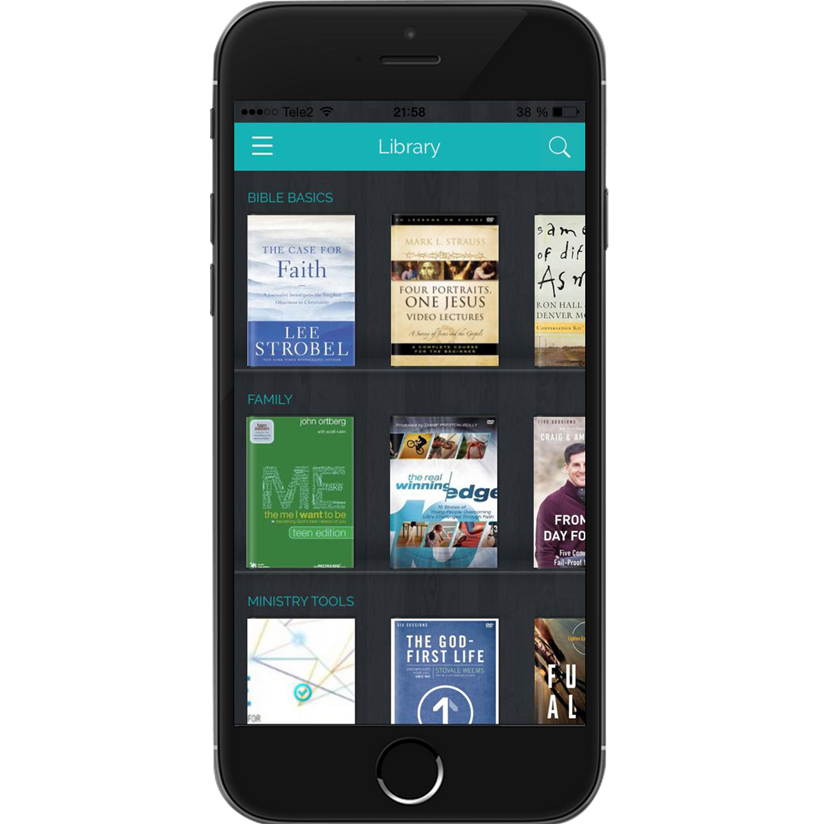 You Can Watch Videos Online or Offline
With the prices of data plans, it's likely that your customers will not want to stream content when away from WiFi. That's why Uscreen offers online and offline viewing so that no matter where you are, videos can easily be accessed.
Seamlessly Play Wireless
With ever increasing technology we are moving towards a cordless world. That's why our app can easily be used on Apple Airplay or Chromecast.
Track All of Your Views
Keeping track of royalties could not be easier with our tracking system. You can easily view the number of views a video has.
We Help You Keep Track Of Your Taxes
If you do not have an accountant that does all of your taxes for you no worries! We have you covered. Our system calculates the amount of taxes you should expect to pay depending on what state you are located in.
Make Sure Your Employees Really Watch Their Training
If you are unsure whether or not an employee really watched some vital training material, simply have them take a compliance test through our platform to make sure that they are up on all of the training that they need.
Brand Your Storefront with Your Unique Look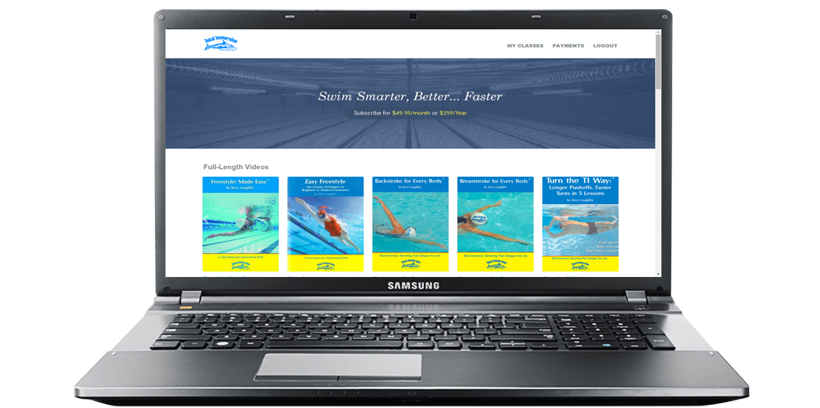 Don't get stuck with a boring one look site that everyone else already has! Customize your storefront to be a one of a kind shop that will draw in the customers and retain their confidence because you are unique. Simply go into your current theme and edit settings to create your very own look.
How About Pricing?
You know what else sets Uscreen apart from Vidcaster? Our pricing. Since we really cannot say how much they charge we cannot make much of a comparison. One thing that you will get from Uscreen is transparency. This is vital because this means that we can have zero hidden fees. Why go with someone that won't even be transparent about how much they charge?
Uscreen Pricing
• 1000 Users: –  $99/Month
• 2500 Users: – $199/Month
• 5000 Users: – $299/Month
Vidcaster Pricing
Vidcaster plans are based on your specific needs. You have to contact them privately to get pricing on their fully customizable subscriptions.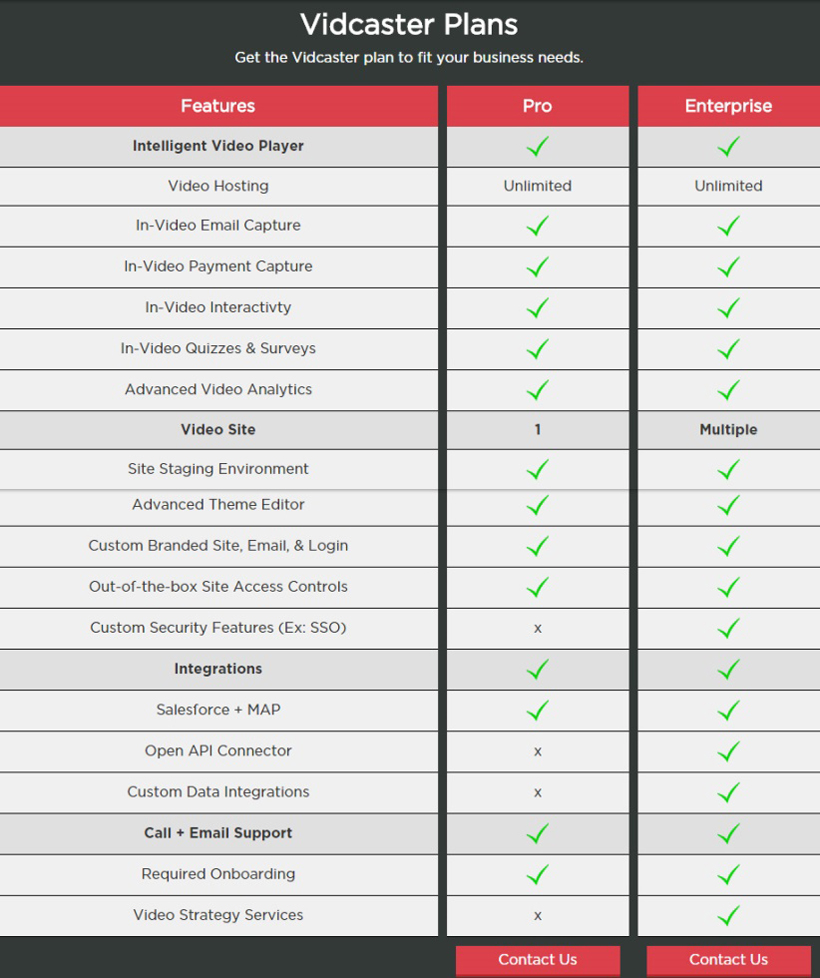 So, what's the Right Choice for You?
Considering everything that we just went over, there are a lot of options for you to weigh in on. Making sure that you choose the right company is the first step in a successful online video business.
With Uscreen, you do not have to second guess whether or not we are right for you because we offer a free 14-day trial that allows you to be the inspector to ensure your investment is, in fact, going towards the right platform for your video needs.
Take the trial and see for yourself how amazing Uscreen is and if you have any concerns or questions contact us right away, we will be glad to help you with any questions that you may have.