How many movies or TV shows do you stream every week?
For millions of Americans, this is just another part of everyday life.
A 2015 survey discovered that video-streaming sites (such as Netflix, Amazon, etc.) had overtaken live television as the US's favorite way to consume visual media.
Without doubt, subscription-based media sites and digital rentals have transformed the world's viewing habits. Once upon a time, not too long ago, households were forced to watch only the media their networks provided, the movies they owned, or those available in a rental store. In order to watch a particular movie or television show, you had to plan ahead; otherwise, simply finding something fresh to enjoy without having to venture outside was incredibly difficult, if not impossible.
Today, thankfully, we enjoy a much more convenient lifestyle than we did years ago.
A VOD platform allows consumers with access to the Internet immense freedom. No matter what your tastes, you can find something to enjoy without having to leave the comfort of your living room or bedroom. Thanks to cross-device connectivity, you can watch a movie on your television, on your tablet, on your computer, or even on your smartphone – all with no drop in quality.
However, though the most well-known streaming sites have impressive selections, they cannot cater to everyone. The Internet makes it incredibly easy to learn about other cultures, about other types of entertainment, about other iconic works – there is an entire world of options, but not always the ones you want to try.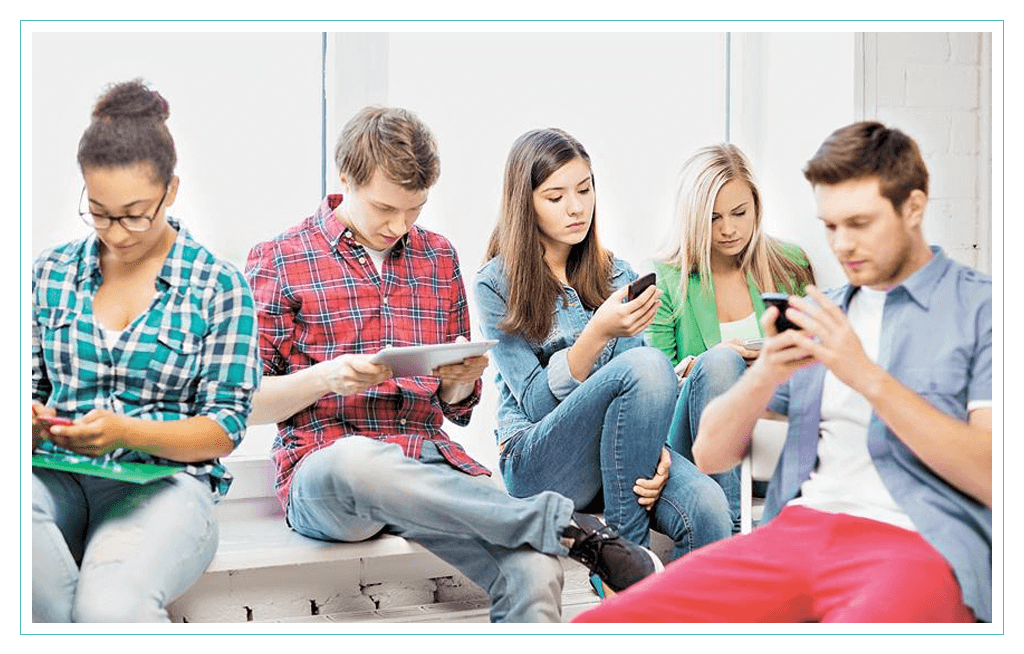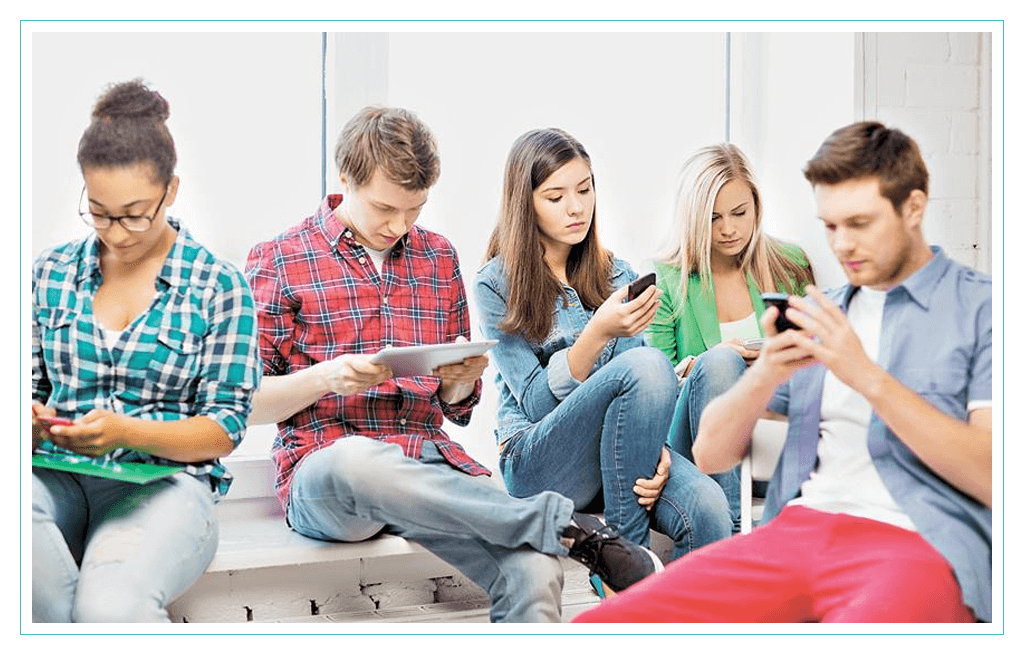 This is where creatively-minded individuals can flourish. By identifying a gap in the market, no matter how narrow it may be, you may well be able to secure a powerful foothold. If there is an opportunity to produce your own site offering a broader variety of media to a curious audience, taking the risk can pay off dividends.
Uscreen is the ideal solution.
With our white label service, you can build an entirely bespoke website to launch your own unique brand: you have access to the highest-quality tools and streaming technology to establish your own streaming service catering to even the most niche market.
To show you the potential of Uscreen's service, we want to take a look at just one of our success stories: Films of Norway.
Films of Norway is a fantastic site providing subscribers with an exceptional selection of films produced in (as you may have guessed) Norway.
Of course, Norwegian films do not have the theatrical reach of Hollywood movies, and so filmmakers can struggle to have their work shown outside their native country.
This is where Films of Norway, and Uscreen's easy to use, cross-device service comes into play…
What is Films of Norway, and Why Should You Care?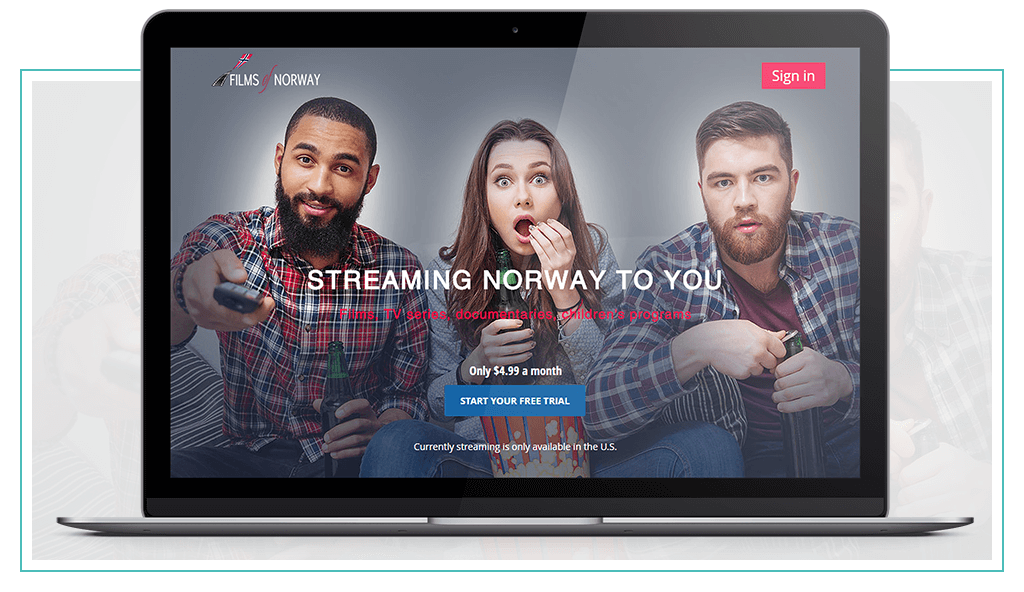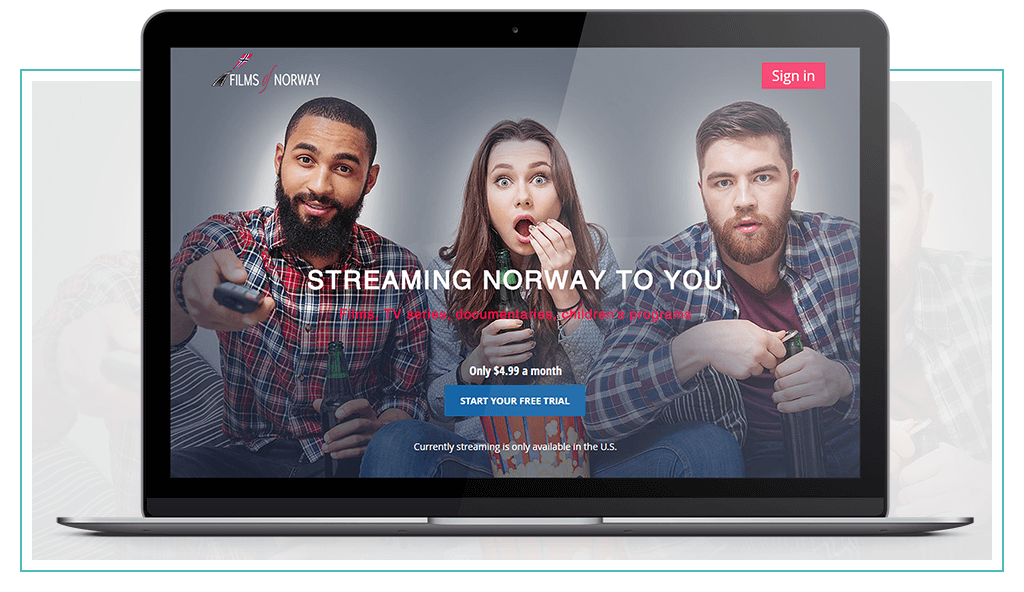 Films of Norway is a subscription service dedicated to providing members with access to a host of films, television series, clips, and more. Their range of media is either created or produced in Norway, or stars Norwegian actors.
This site is currently available only to US-based customers, providing the States with a variety of films, shows, and documentaries for adults and children alike. Fans of live-action movies, gripping documentaries, eye-popping animation, and long-running series will all discover something new to enjoy.
This is an ideal opportunity to learn more about Norway's culture, its artistic endeavors, and the many skilled talents to emerge from this beautiful country.
Films of Norway updates its roster on a regular basis, just like Netflix and other streaming sites, to provide members with as broad a range of new releases and classics as possible. The site is slowly but surely building a loyal fan-base: they have almost 5,000 Facebook followers and more than 600 Twitter followers. Compared to some competitors, these figures may appear small, but remember how niche this site is. Building a strong online presence takes time, particularly with a small team. This requires persistence, quality people skills, and commitment.
With thousands of members, Films of Norway is going strong, and is clearly providing a service people crave. The Internet gives consumers the freedom to watch the films and television series they want to watch – the days of depending on major networks are, for the most part, gone. VOD sites shift the goalposts, breaking down many of the rules about how we may or may not consume media for years to come.
Films of Norway is a testament to the entrepreneurial potential Uscreen's platform offers.
How Does Films of Norway Use Uscreen's Platform?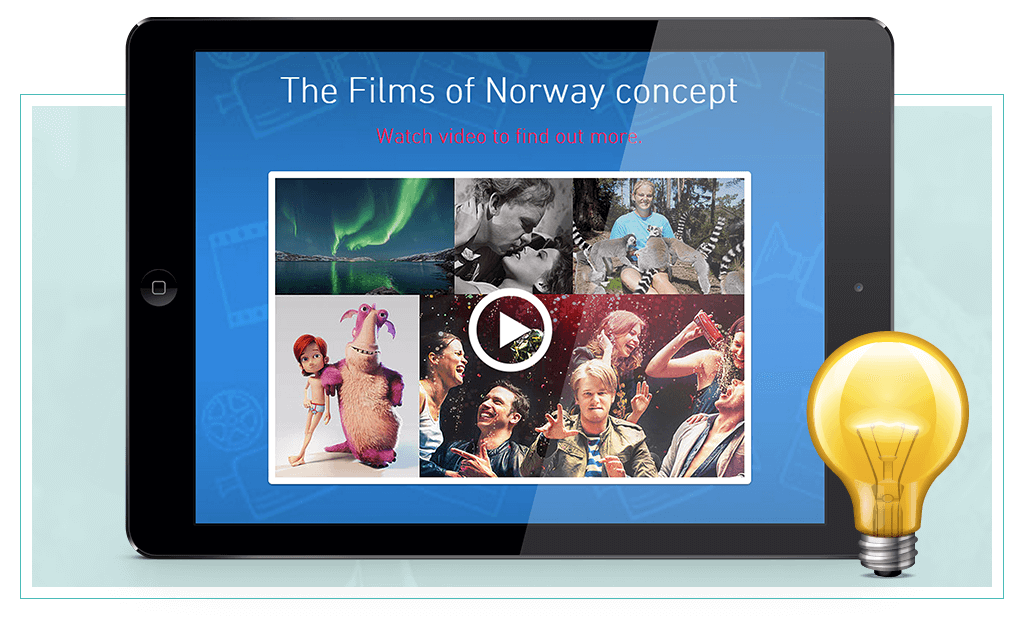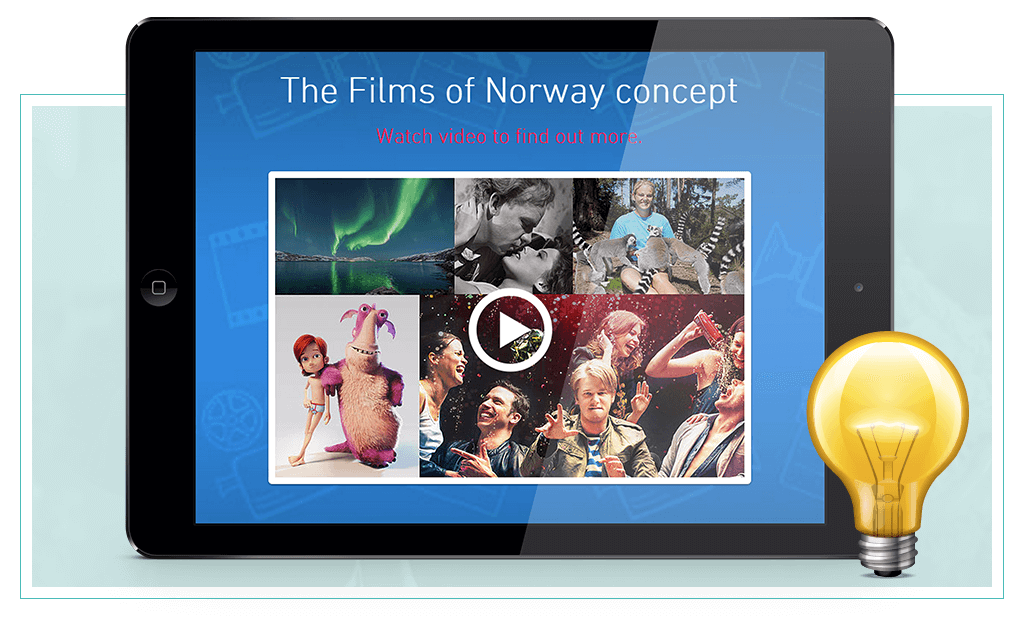 Subscription-based services are incredibly popular today. Sites such as Netflix, Amazon Prime, Google Play, Spotify, and more all offer consumers a wealth of media with monthly or annual payments. Millions upon millions of people access their favorite media this way.
This is a more convenient, cost-cutting solution: rather than having to buy one movie, box set, or album at a time for full retail cost, you can now enjoy thousands with a flat fee. Uscreen provides businesses of all kinds, the chance to create their own subscription-based services, setting their own prices and payment structures. You get to use our technology, but put your own unique stamp on it – this is your vision, from start to finish.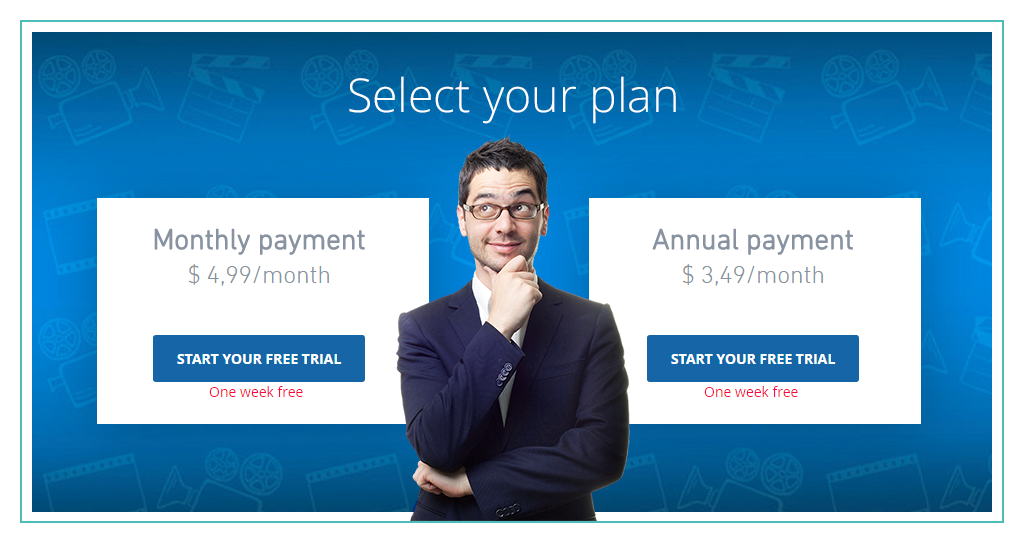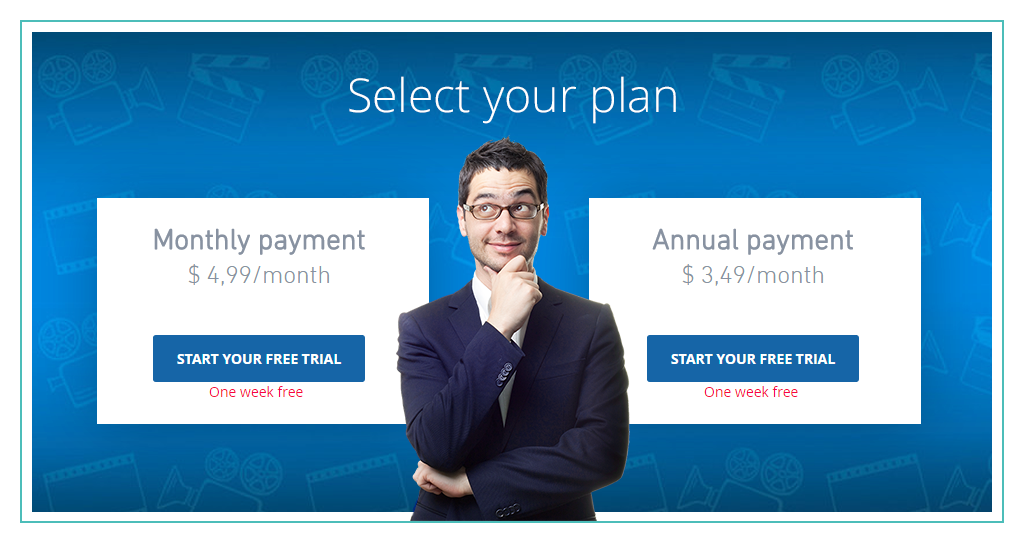 Films of Norway provides two payment plans. Both are tactically-sound:
The first is a monthly payment of $4.99 per month. This is cheaper than competitors like Netflix, and far less costly than going out to watch a movie.
The second is an annual payment, which equates to $3.49 per month. This is a simple, affordable payment model perfectly-suited to the site's niche service.
Gift cards are also available, to introduce the platform to friends or family.
However, crucially, Films of Norway offers a week's free trial. This is an essential feature for any new subscription-based service, particularly one which boasts no well-known titles. For many people, paying to try a foreign culture's media may be seen as something of a punt, and free trials (and competitive charges thereafter), encourage consumers to experiment.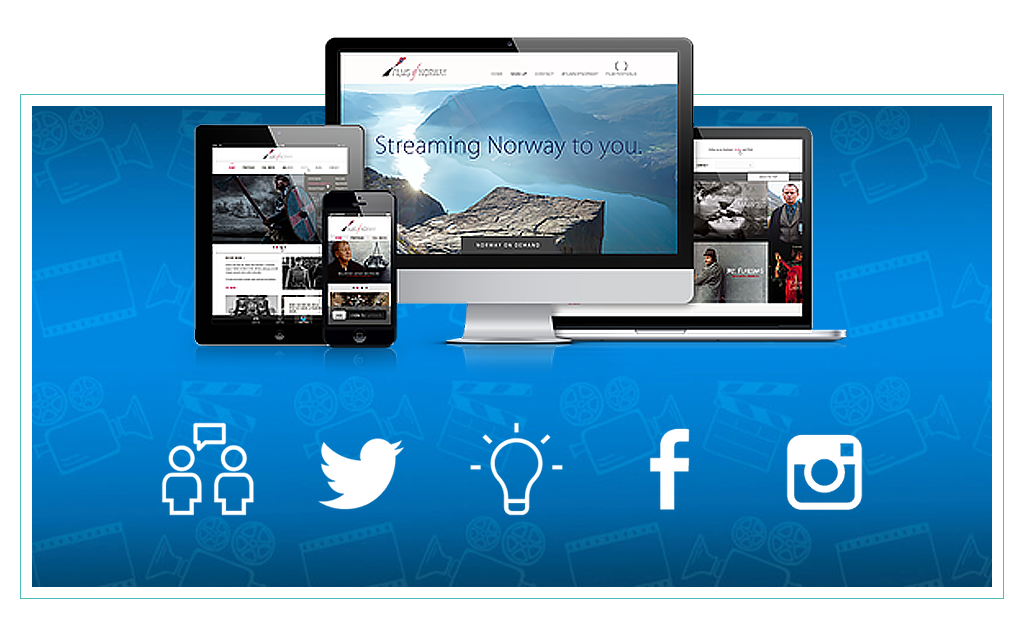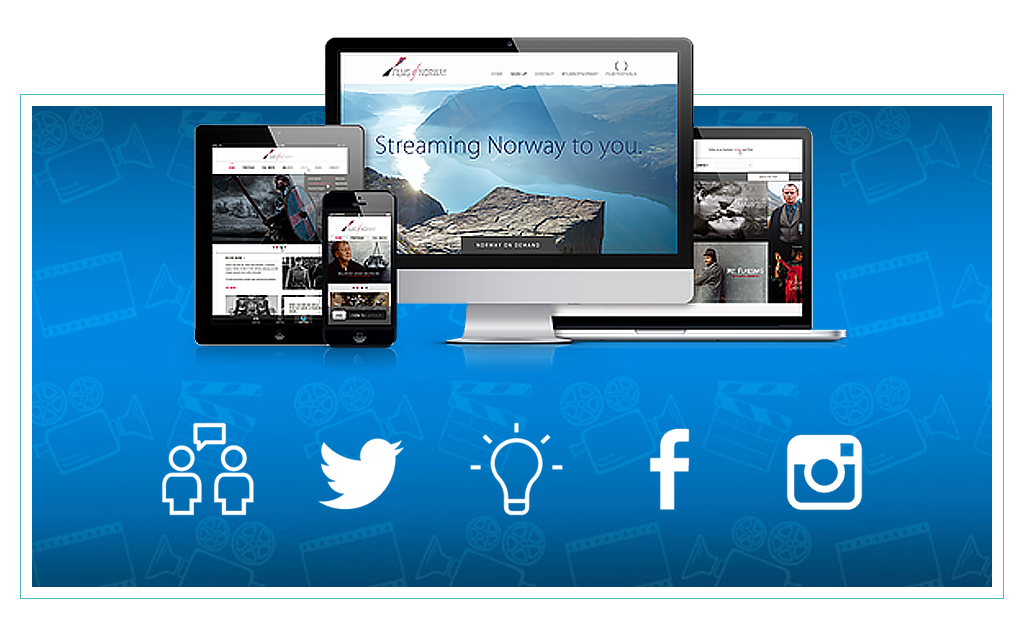 Films of Norway supports most modern devices. Smart TVs, phones, tablets, and laptops can all be used to enjoy the service, offering the convenience and 'anytime, anyplace' access that is so vital today. With Uscreen, optimizing your site for mobile devices is quick and simple, allowing companies to tap into the thriving mobile market.
After all, with Google admitting that mobile-generated traffic has started to significantly overtake desktop-based searches, optimizing your site for mobile performance equates to future-proofing your site.
Keep to a 'no-limits' approach: strive to give your customers what they want, when they want it, where they want it.
What are Films of Norway's Plans?
While Films for Norway is currently streaming only to US-based consumers, the brand plans to expand in the very near future. With an entire world out there producing and consuming visual media, the potential for growth is massive. While the biggest American movies can earn millions (if not billions) on foreign shores, smaller films with limited budgets and smaller reach struggle to get picked up in their own country, let alone abroad.
Just take a look at the runaway success of Hollywood giants like Marvel's Captain America: Civil War. This acclaimed, beloved film had millions of dollars' promotional materials behind it, as well as huge pop-cultural appeal across the world. As a result, the movie has managed to rack up more than $740,000,000 in foreign sales (almost double its domestic gross). Almost anyone who wants to see this film, be they in America, Europe, China, or Australia, can have their pick of theaters.
However, for smaller films, without the obvious cross-demographic appeal of a Marvel movie, securing distribution can be a real challenge. This is where the Internet has changed the playing field. Films of Norway allows Norwegian filmmakers, actors, documentary producers, and more talents to put their work in front of US-based audiences – one of the biggest markets in the world.
To this end, Films of Norway is looking to bring this opportunity to creatives in other countries. For example, one plan they are currently working on is streaming Italian media for American members, offering an even broader range of entertainment for competitive prices. This model has huge potential: even the most low-budget, most esoteric media can be streamed to nations they might never otherwise reach.
In the digital age, the Internet has helped to make the world feel smaller – and Films of Norway is opening audiences' eyes to countless new artistic outlets. The brand already has a strong community of Norwegian members, based in America, looking to delve into entertainment produced in their native country. With work from other nations forthcoming, Films of Norway will expand its community and target consumers working or living abroad looking to reconnect with media they may remember but have no legitimate access to in their current setting.
What Other Opportunities Does Uscreen Offer?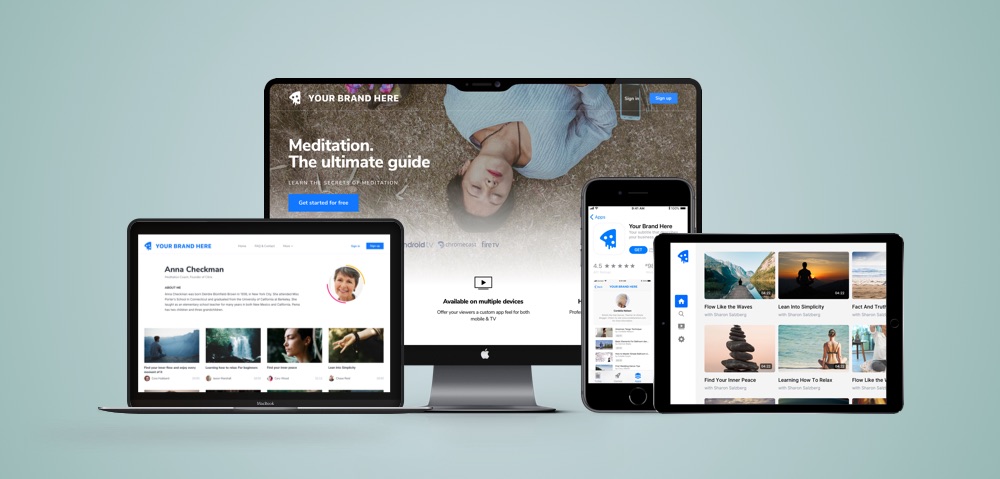 Uscreen's video-based subscription service is ideal for more than films and television series. Anyone with an entrepreneurial streak can tap into our platform and utilize their raw talent as a business.
Perhaps you have vast experience in running your own marketing agency, and want to share the secrets of success with followers, to inspire the next generation. Perhaps you have played musical instruments for years and are looking to earn extra money from teaching what you know. Perhaps you are a therapist keen to produce your own line of self-help videos, to improve quality of life for a wider range of people than you normally have access to.
All of these visions, and more, can be realized. We make distributing your own videos, promoting them across social networks, and making them accessible via numerous devices of all kinds easy enough for even those with little experience.
Take a look around Films of Norway. Go ahead. We'll wait…
As you can see, the site is a visual treat: a strong color scheme; easy navigation; a handy FAQ section; a nice, concise introductory video telling you exactly how the service works, and why you should try it. At no point does Uscreen's logo appear. Films of Norway is a completely independent VOD platform.
This is the beauty of the white label model. Unlike sites such as Vimeo or YouTube, in which even the biggest page is still clearly steeped in the platform's distinctive visual design and style, Uscreen allows you to construct an entirely unique site. You can target the demographic you want to, in your own style and voice.
Marketing is, of course, an essential part of building a successful online brand. You have a wealth of options across social media, with Facebook, Twitter, Instagram, Reddit, Pinterest, and more, all ideal for attracting new visitors and driving traffic. Uscreen's platform makes social integration simple: just add the icons you need to your site, and visitors will be able to click through to the network of their choice, landing at your profile.
This, of course, makes sharing your site and recent posts entirely effortless.
Sharing content and posts from your social media accounts is a key method of driving traffic to your site. As a video-subscription service like Films of Norway, you can share clips, posters, and reviews in quick, bite-sized posts. Visual content helps to grab viewers' eye faster and more effectively than text – choose the most powerful images from any film or television series, and you may well drive significant numbers to your site.
Can You Echo Films of Norway's Success?
Do you have what it takes to become an online success?
Though you might not believe it now, with the right inspiration, ideas, and technology, you could well achieve your goals, no matter how 'lofty' they may seem right now. Compared to the world of 20 or 30 years ago, building your own successful business is now easier than ever: anyone with access to a decent computer and the Internet has the means to get started.
From a one-person operation in their mother's basement to an international model of success, the Internet's breadth, depth, and evolving tools can transform any small idea into a dream come true.
Have an idea as niche as Films of Norway? Looking to tap into an undernourished but ripe vein? Give us a call – we could be talking about your success story someday!