Netflix. Hulu. Amazon Prime.
It's no secret that these big names in subscription video on demand (SVOD) have experienced tremendous growth in recent years and are poised to eclipse traditional broadcasters in terms of viewership and content quality. The number of SVOD users is expected to increase by almost 23% in the next five years, with revenues experiencing a similarly strong surge.
What's key to understanding the subscription video on demand model is the fact that it's not just the big three services that stand to benefit from this migration from traditional cable television to alternate forms of video content viewing.
Everything that viewers love about the SVOD experience translates to more specialized, niche content providers as well. With a continuously growing audience for subscription video on demand – and keep in mind that many younger content viewers have never had a traditional cable subscription and have only ever been SVOD consumers – the market-need for additional content will only continue to grow.
But before we turn to the benefits of a subscription business model – and there are many! – let's examine why SVOD is so appealing to so many consumers.
What Draws Viewers to Subscription Video On Demand?
Certain basic components were necessary to make subscription video on demand practical, mainly widespread high-speed broadband internet connections to transfer content and devices that make receiving such subscription content feasible.
The fact that subscription video on demand became possible, however, didn't mean it would inevitably become popular with so many viewers. After all, the traditional cable model reigned supreme for many, many years; why have so many content watchers started augmenting their traditional television – or replacing it altogether – with SVOD?
TiVo set out to find exactly what it is about subscription video on demand that has allowed it to attract an ever-growing viewership across the United States and Canada. The digital video recorder pioneer surveyed over 3,000 Internet users over the age of 18 last year and asked participants why they use subscription video on demand services.
The top reasons that viewers are migrating to subscription video services probably aren't that surprising to anyone who has ever used SVOD themselves:
Subscription video on demand is more convenient than traditional cable television. It's less expensive and there are no advertisements or commercials to sit through.
More than half of all SVOD users touted its convenience as a reason they use such services, while more than 40 percent appreciated its low cost and lack of annoying ad interruptions.
TiVo found that the ability to binge-watch entire seasons of content was also a huge draw to subscription video on demand services, as is the broader selection of content (including original content) and the ability to more easily find the content that the viewer wants to watch. Lastly–but no less importantly–the fact that subscription video on demand services can be viewed from a variety of devices such as computers, tablets, and smartphone in addition to televisions has proven to be a big draw.
Clearly, there are many reasons why viewers are increasingly turning to subscription video on demand services–and the reasons why SVOD use are on the rise signal incredible opportunities for content creators and distributors of all kinds to take advantage of a subscription business model.
Why SVOD's Growing Appeal Makes a Subscription Business Model So Attractive
It is true: the fact that subscription video on demand is a growing industry might not be enough on its own to warrant content creators adopting a subscription business model. After all, print book sales continue to grow, but for a smaller bookseller, going up against Amazon is certainly an uphill battle.
But when you look into the specific reasons that subscription streaming services are attracting new viewers, you start to see the potential of a subscription business model for a wide variety of content creators–both big and small.
There are three main reasons why SVOD is so popular:  convenience,  cost, content. Let's dive a little more into each, shall we?
1. Convenience
Remember these things?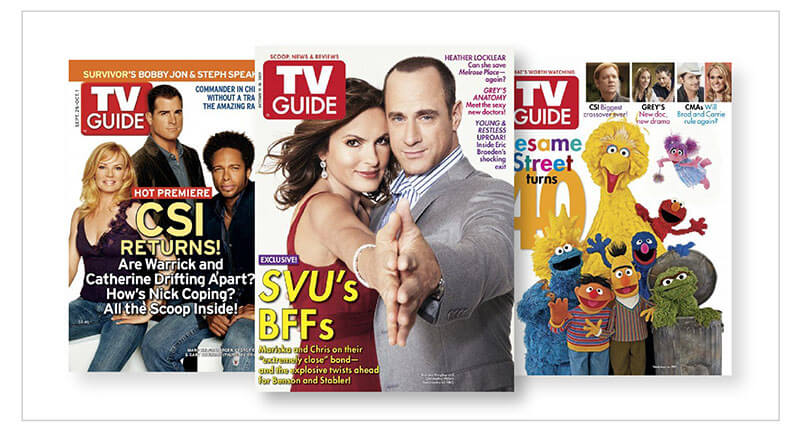 While the idea of flipping through a TV guide to see what's on does make me quite nostalgic, I'll have to admit it wasn't the most convenient thing in the world.
As TiVo's survey highlighted, the number one reason that compels most SVOD users is the convenience offered by these services. Viewers don't have to watch television as dictated by traditional broadcaster's schedules; instead, time-shifting is both possible and encouraged, and viewers can choose to watch either a single episode or an entire season in one sitting. Moreover, users are not locked into long-term and constrained contracts with SVOD as they are with traditional cable. Users are more willing to try out new content providers knowing that they aren't locked into an annual contract–and even if a viewer moves across the country, they can still continue to use their subscription video service.
2. Cost
The price of subscription video on demand versus cable is another huge reason behind the shift away from traditional television models, and this motivation can benefit a wide range of content producers and distributors. Beyond the frequently onerous terms of many cable TV contracts, the cost of these commitments is often much higher than consumers are willing to dedicate to at-home entertainment. For many consumers, subscribing to several SVOD services still comes out much less expensive than signing an agreement for basic cable.
This aspect of subscription video makes this business model widely successful across a variety of content. Producing an SVOD is significantly cheaper than going through traditional broadcast means. In turn, once a user has shifted their viewing habits towards SVOD, they are more likely to want to choose their content channels à la carte thanks to the cost savings they are able to realize–which helps connect content producers with those who value their content most highly.
3. Content
For content providers, one particular reason behind the surge in popularity in subscription video on demand services is the most noteworthy: the appreciation by users of original content and a wider selection.
As mentioned in TiVo's survey, many SVOD viewers cite the breadth and depth of content offered by such services as a major reason for switching away from traditional cable television. After all, the content aired by traditional broadcasters must appeal to a wide segment of the American viewing public in order to be profitable.
Subscription video on demand producers do not have these restraints. Even if a channel has niche appeal, the reach of SVOD and the ability of viewers to pick and choose between subscription channels makes it possible for a business utilizing a subscription business model to connect with the highest value users. A content provider no longer needs to appeal to as wide a cross-section as possible of the viewing public; instead, they can concentrate on drawing in those viewers who most deeply value their content.
Final thoughts on launching an SVOD of your own
All of these user benefits to SVOD are as advantageous to smaller and mid-sized content producers as they are to larger ones. It can be difficult for a consumer to justify investing in a lengthy contract with a relatively unknown content distributor. However, if the fee and commitment of trying a new service are low–as it typically is among subscription video on demand services–trying out a new SVOD provider has a much lower barrier for users. Not to mention since SVOD isn't tied to any single metropolitan area in the way that cable subscriptions are means that younger and more mobile viewers are more likely to want to commit to subscription video services.
This path has become the most rewarding for a wide variety of content producers than any other model. To speak for ourselves here at Uscreen, we've helped thousands of video content creators to take advantage of the thriving SVOD model and make a ton of money.
Be inspired by them.

Turning to a subscription business model does require investment in content and commitment in to be successful. However, the current atmosphere makes it prime time for any content producer to begin exploring the possibilities offered by this business model. This means committing to becoming a subscription video on demand provider, building your content and growing your activity.