When you're looking for the right video streaming system to promote your video content, it can be difficult to know which platform will be the best fit for your specific needs. Some platforms require more work upfront or cater specifically to a certain kind of user. Knowing which features are going to be the most helpful for you and your subscribers can go a long way towards partnering with the right video subscription platform.
As you're looking to find the right platform, there are a variety of choices out there. Two of the larger and more powerful tools on the market today are MemberMouse and Uscreen. We'll take a look at what the benefits of each platform are, how they compare, and how they differ to help you to determine which company might be the best partner for your video subscription needs.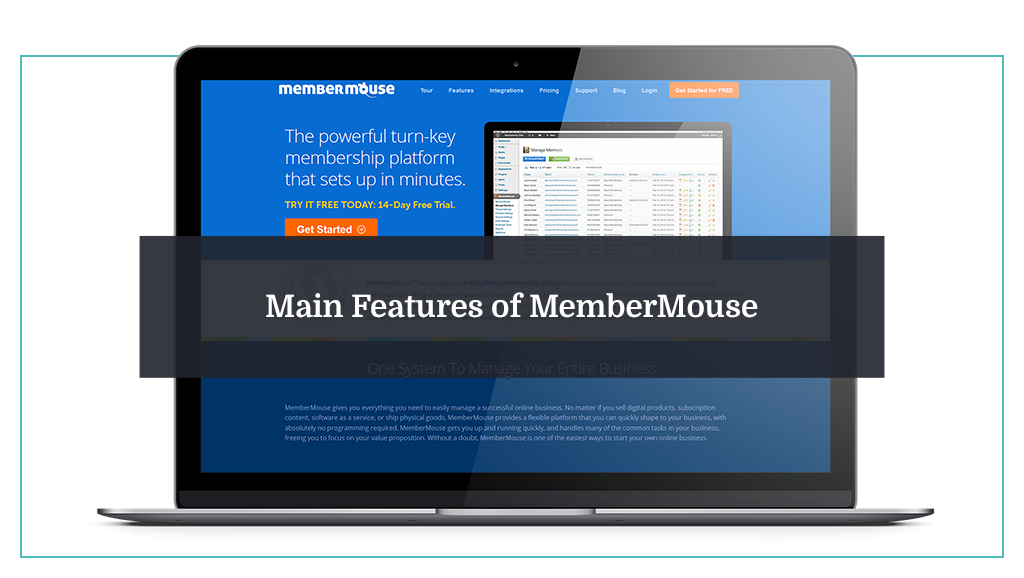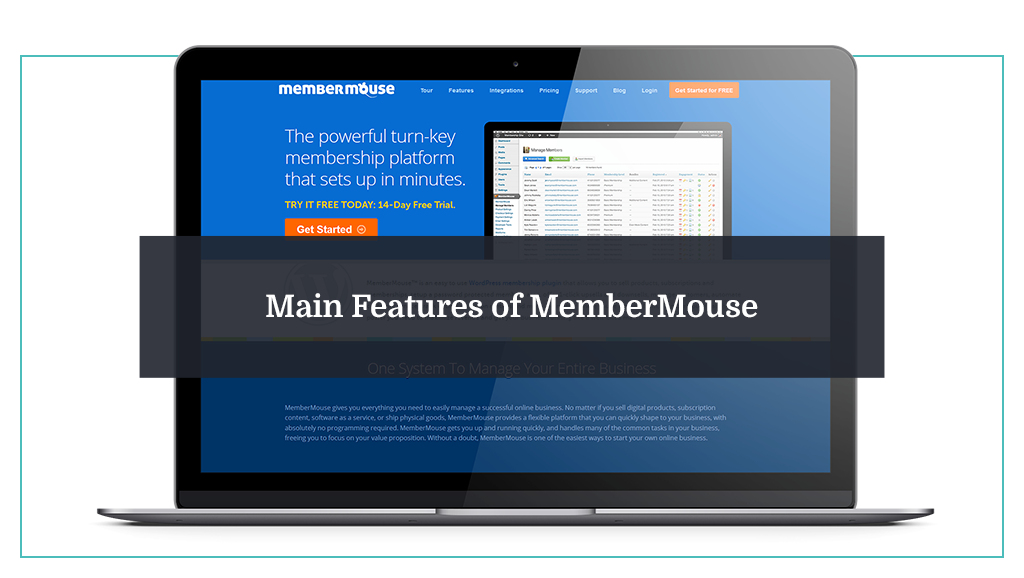 In its most basic essence, MemberMouse is a plug-in for WordPress, allowing users to market their videos from their WordPress site, managing subscriptions, affiliate opportunities, and analytics. WordPress is a popular website builder and MemberMouse has chosen to create its platform only for users who have this tool. MemberMouse does not provide video hosting, but rather focuses on subscription management tools.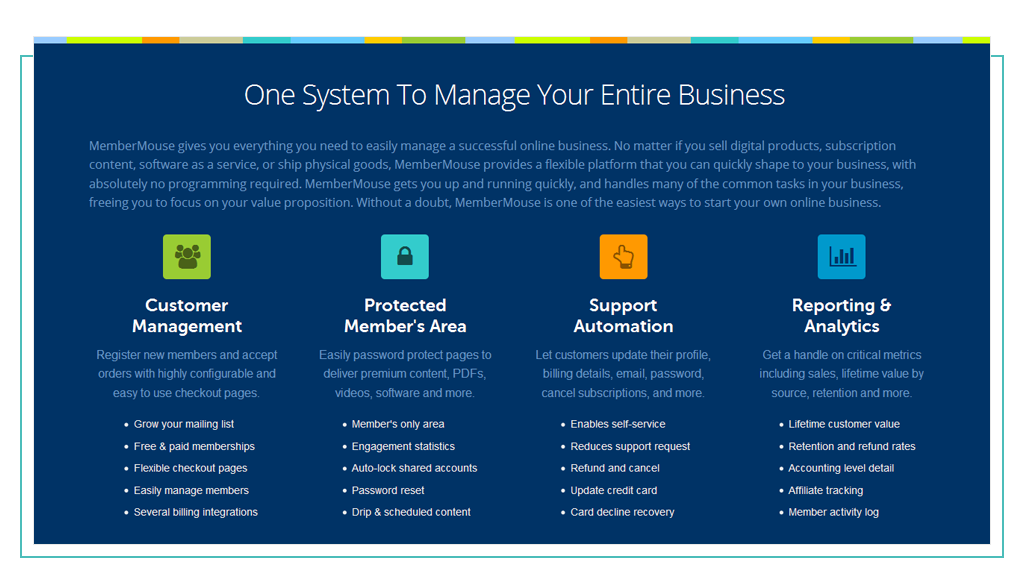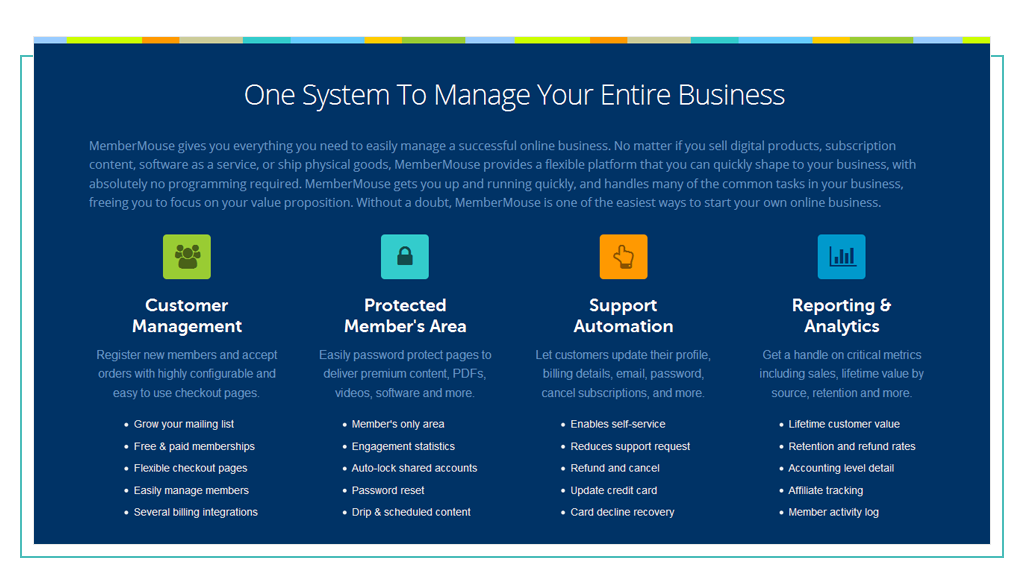 There are several main features currently available by MemberMouse, which include:
Customer Management Solutions: This set of tools allows MemberMouse users to market to new viewers, accept payments, create subscriptions for free and paid members, and more. Additional tools make it possible for users to do things like provide upsell opportunities and create templates for customer service solutions.
Membership Only Tools: These tools allow viewers to access secondary content, like PDFs and software, while also providing options for scheduled content releases and statistics on the viewing habits of your paid subscribers. This is primarily helpful for users who want to offer additional content for paid subscribers.
Easy Support Features: MemberMouse offers several ways to provide support to your customers, allowing them to change their methods of payments, request refunds, cancel or upgrade their subscriptions, or to make changes to their personal profile.
Metrics and Analysis: MemberMouse provides users with the ability to check on several important statistics, including the ways that members view and subscribe to your content over time, how well your affiliate partnerships are serving you, and how much value any particular customer has brought to your business over time.
Pre-Scheduled Content Releases: MemberMouse allows its users to schedule the release of their content on pre-determined timetables, giving them the opportunity to get ahead in the creation of their content without posting it right away. This can be helpful for users who run subscription-based programs.
Integration with Other Services: MemberMouse relies on user integration with WordPress and a video hosting service. However, it also plays nicely with social media networks like Twitter, Facebook, and Google Plus, depending on the pricing tier selected by the user.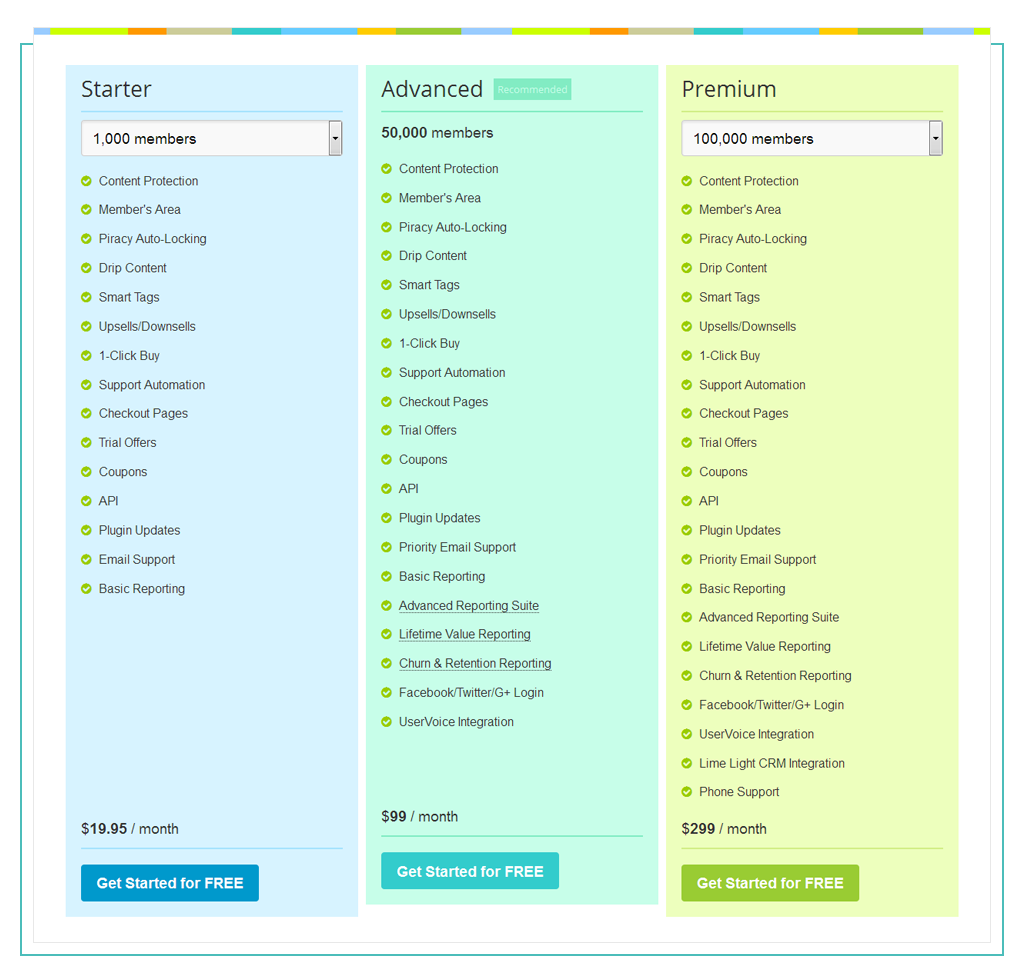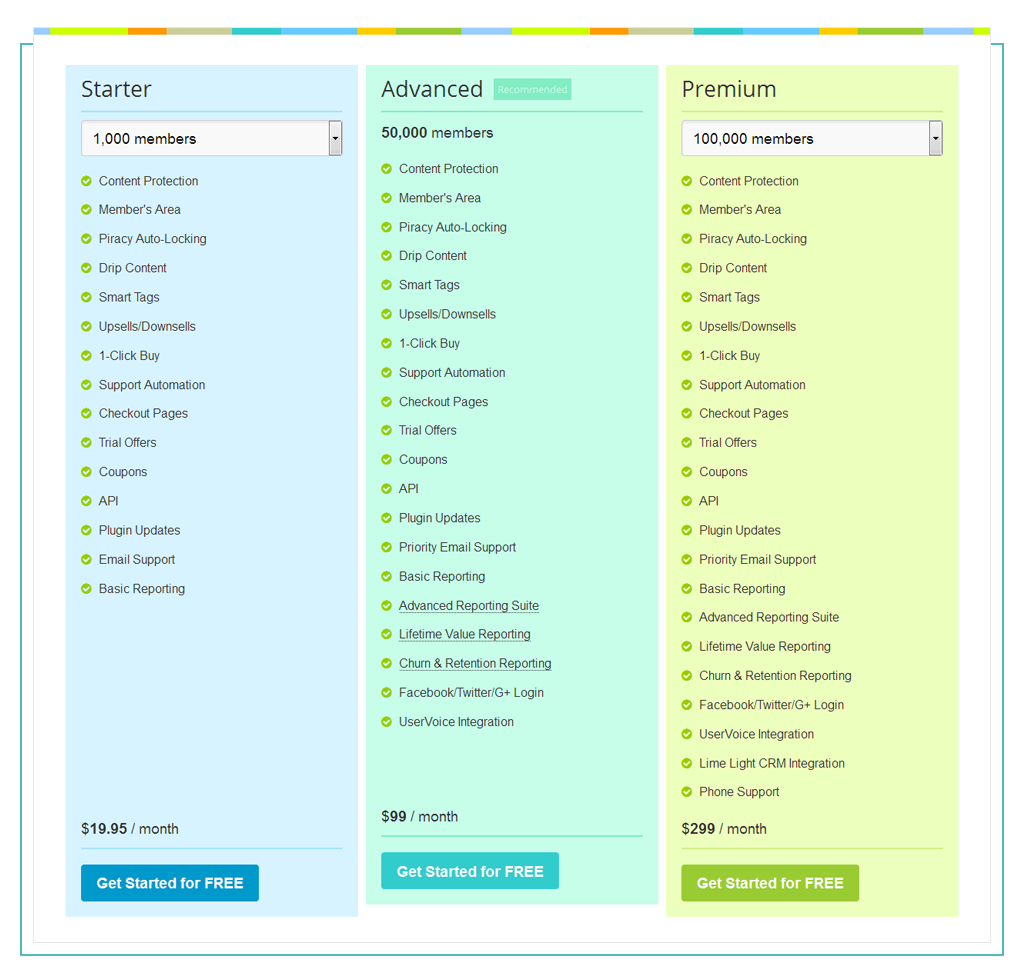 There are three tiers of membership for MemberMouse users. The most basic tier offers minimal support and services for just under $20/month, while the most robust version of the software runs just under $300/month and offers better metrics and integration.
While there are additional features available at the different pricing tiers for MemberMouse users, the platform itself is primarily a tool that will complement your existing WordPress site, allowing you to manage your subscribers for any video content that you and brand as a whole may want to provide. As such, it can provide support for your videos, but not for your website.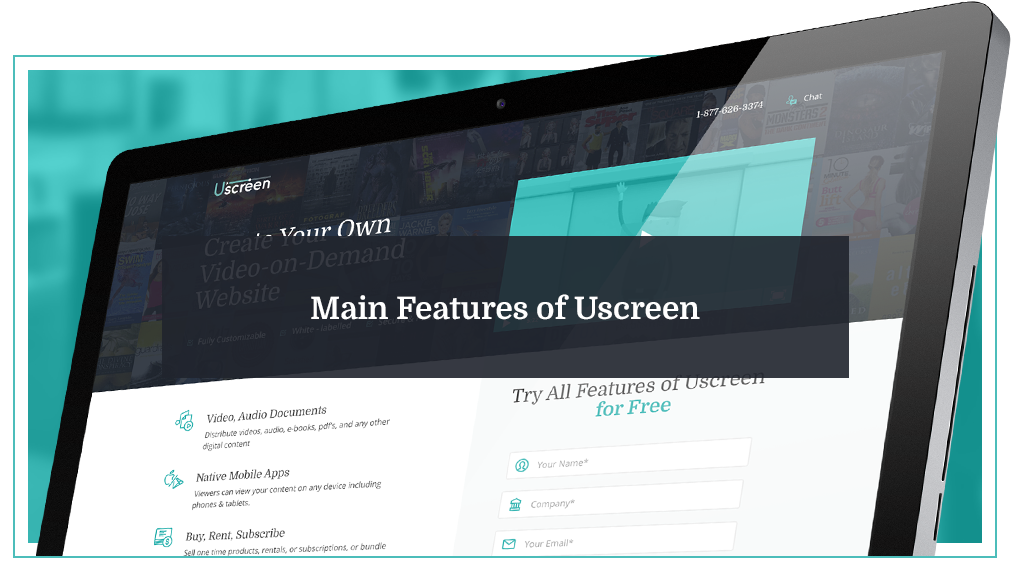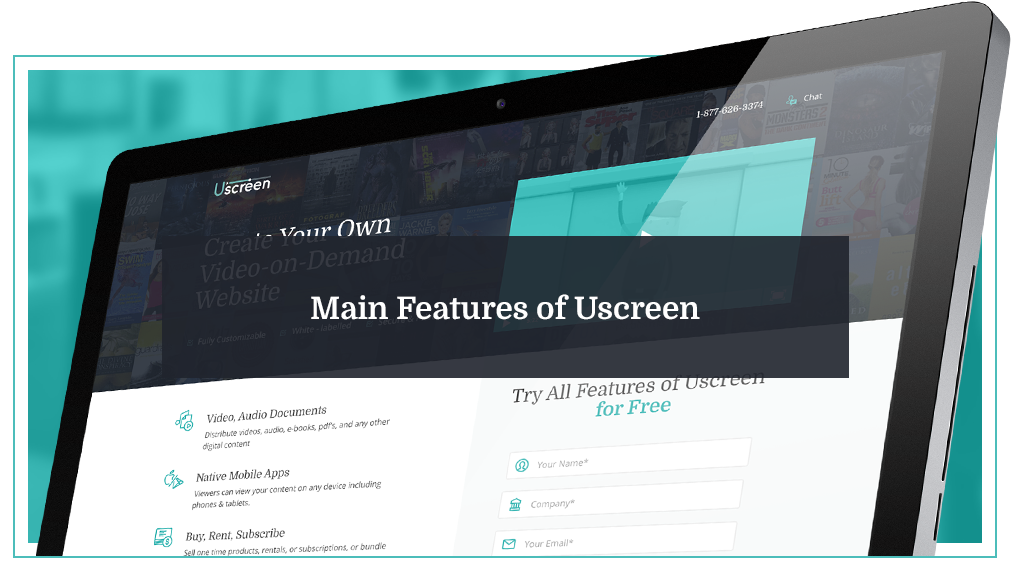 Uscreen is a video streaming platform that offers its users a variety of ways to create and customize membership access to free or premium content. It is one of the most customizable platforms available on the market, with nearly endless options and tools to help its users to create sites that suit their specific needs and target audiences.
Whether you are looking to design educational content that is accented with quizzes and support notes or if you want to create a regularly scheduled subscription service that automatically releases content on a particular timetable, Uscreen can accommodate your needs through an interface that is intuitive and robust.
One of the greatest strengths of the Uscreen platform is its supportive community. From staff teams that can answer questions quickly and efficiently to an extensive library of helpful articles, tips, and solutions for common problems, you can explore ways to increase your effectiveness using the tools offered by Uscreen.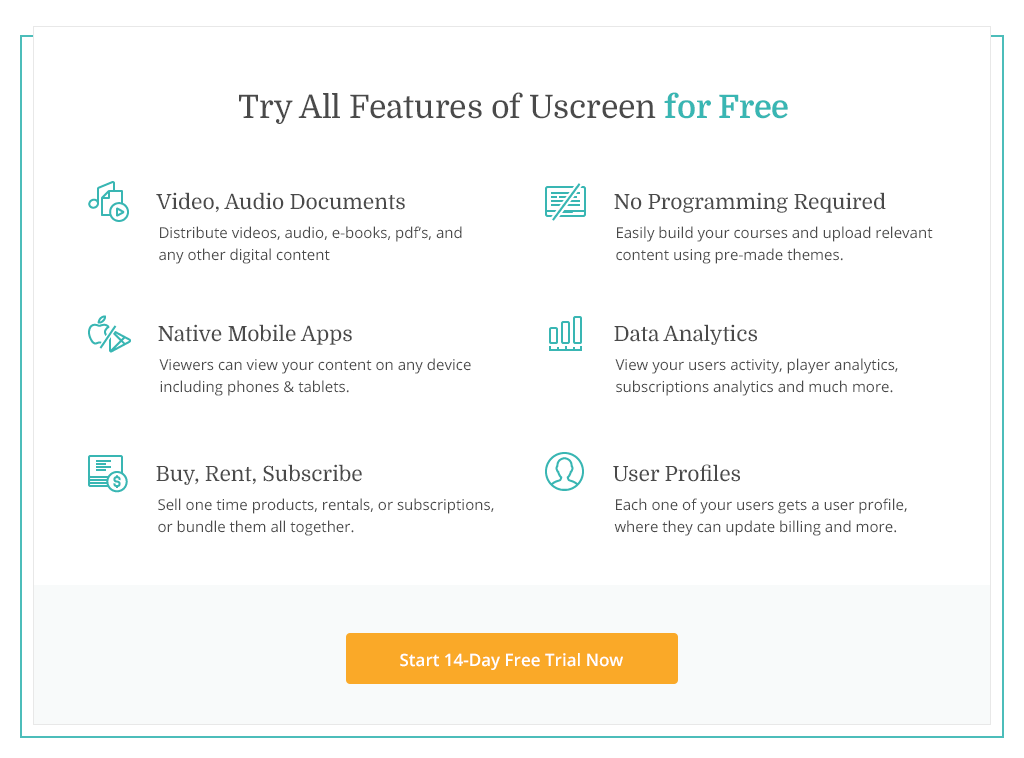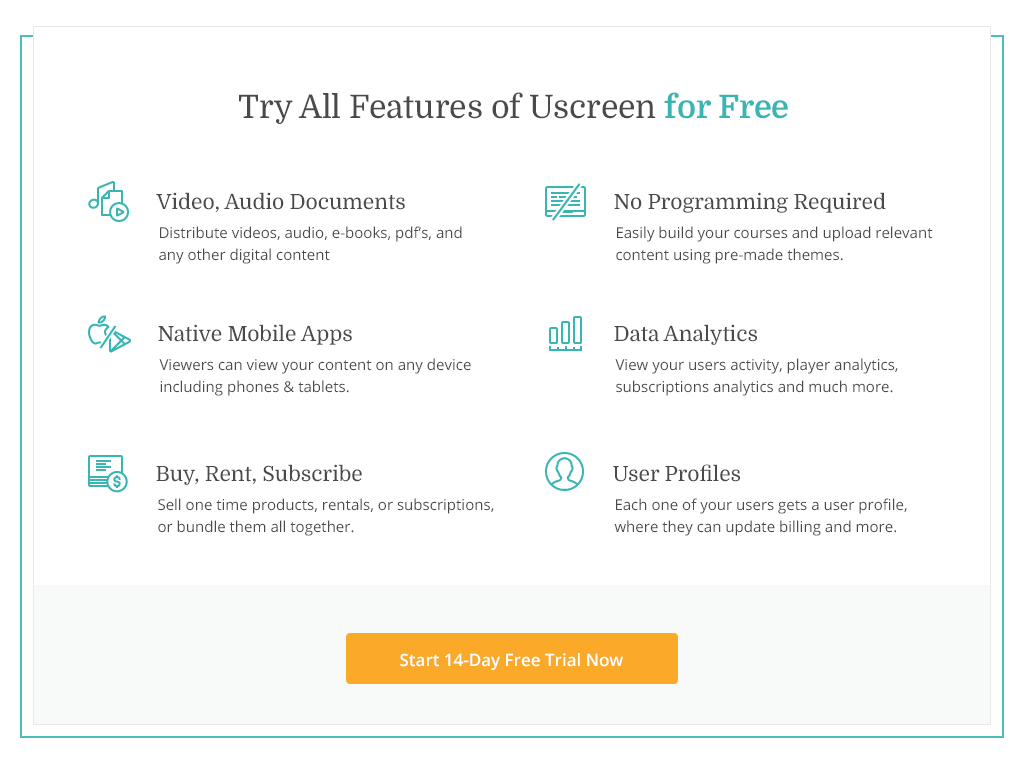 Here are some of the top features of the Uscreen platform, each of which can be explored during a two-week free trial period:
High Accessibility: Uscreen is built to cooperate well with a number of devices and services, including mobile phones, tablets, computers, Apple TV, and more. This makes it easy for your members to be able to view your content, no matter where they may be.
Offline Viewing: This specific feature is highly innovative. With offline viewing, subscribers can access their content, even when they are away from an Internet connection. Unlike other providers who require members to be connected, Uscreen users can choose to allow content to be downloaded for access when a connection is not present.
Flexibility in Service Models: Whether you are looking to provide one-time courses or a recurring subscription to your content, you will find support and tools that will help you to customize your page accordingly. You can even choose to provide the same content in a variety of different subscription plans, which will allow you to determine which methods work the best for your target audiences.
Quality Themes: With the Uscreen platform, one of the key benefits is that you don't have to be an expert programmer to be able to use the service. Take advantage of the numerous themes and pre-made templates or dive in deep to personalize your pages. The best part is that your web pages and your video content will have a streamlined, high-quality interface because everything is put together in one great tool.
In-Depth Metrics: If you want to find out how much your members are spending each month, what their lifetime value to your brand has been, how long they are accessing particular videos, or just about anything else, you can find the answers in the analytics tools offered by Uscreen.
Affiliate Services: Uscreen works very well with a number of the affiliate networks, allowing its users to make the most of their affiliate partnerships and ultimately generate more income over time. The platform also allows its users to be able to view key reporting figures that can be helpful in determining the success of specific affiliate partnerships over the life of the affiliation.
Accessibility for Resale: If you are a video content reseller, Uscreen has specific features that you can use to set up your subscription service accordingly. Unlike some of the other top video subscription platforms, these tools are easy to use and intuitive in design.
Marketing Tools: One of the best features of the Uscreen platform is its collection of marketing resources. Whether you are looking to keep in touch with your existing members to offer discounts and referrals or reaching out to new potential customers for the first time, Uscreen has the right technologies to help you to do it effectively.
Video Hosting Included: Unlike some of its competitors, Uscreen takes care of the hosting process for its members. This makes it easy to take care of each aspect of your video subscription service under one interface and to ensure that you always have adequate support for your content.
International Features: Looking to provide content in other languages or to accept international currencies? Uscreen is optimized to perform in a number of common languages and can accept payments from multiple countries. Members can even pay for their services using Bitcoin or PayPal.
Native Apps: Another helpful aspect of the service provided by Uscreen is the ability to create apps that can be personalized to match your brand perfectly. This makes it easy for users to be able to build up their own brand and to market them in ways that are more effective for their subscribers.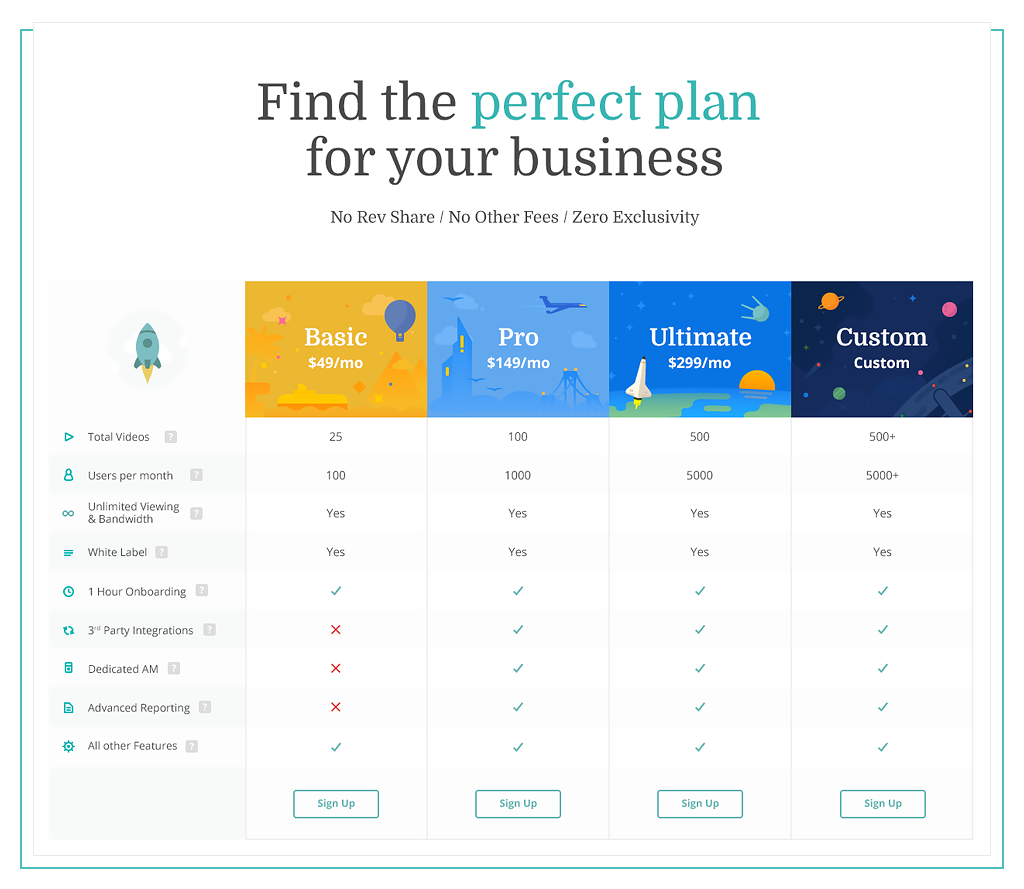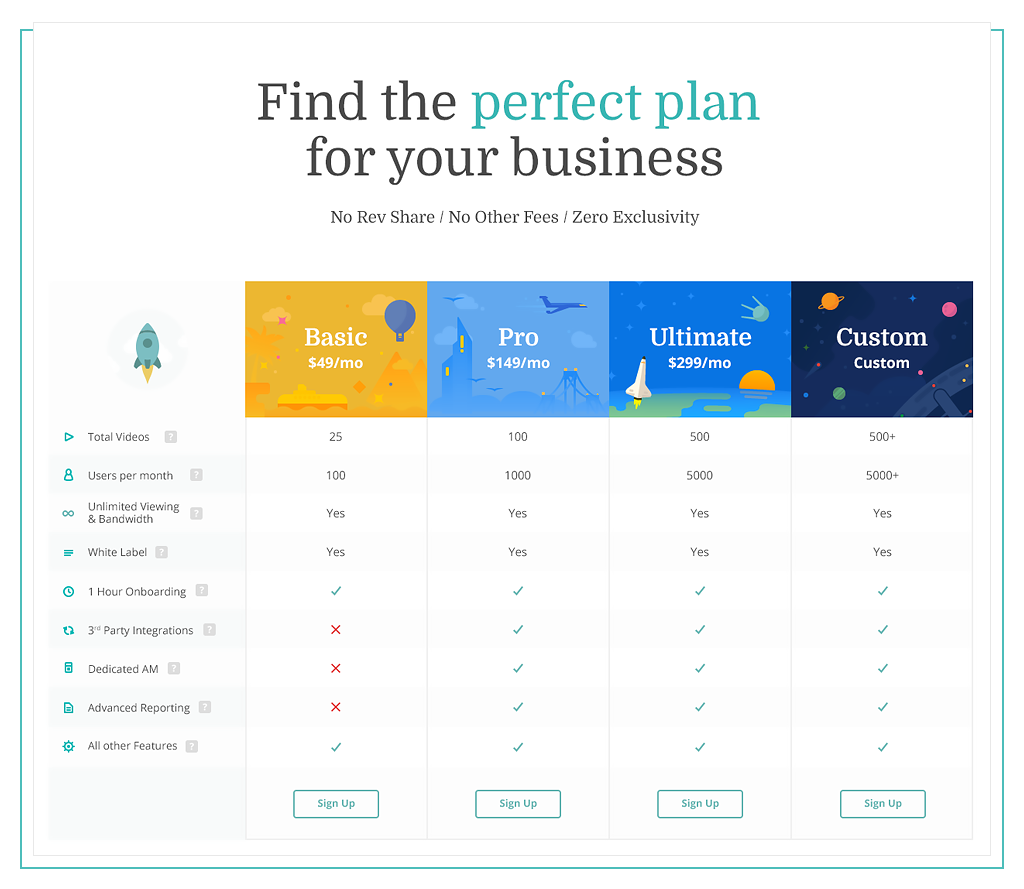 Uscreen also provides some innovative strategies for its pricing tiers. With three basic levels of service, you can customize your levels of support and the features that you can access to the pricing that you are comfortable with. However, unlike other platforms, Uscreen also offers a custom plan that allows you to work with their staff team to find a set of features and price that fits your needs perfectly.
Where They Differ
Like any platforms that you might decide to explore, there are a few key differences between MemberMouse and Uscreen that you should keep in mind as you decide what service provider will be the best fit with your content needs.
The primary difference between the two platforms is that MemberMouse requires its users to have a WordPress website for their base pages and was created only to serve the video subscription needs of its customers. Video hosting also has to be arranged separately from the MemberMouse platform. In contrast, Uscreen was designed to provide a comprehensive service solution for anyone who may want to offer video content.
Uscreen has several other core benefits that are important for users who value flexibility. It's not always easy to know ahead of time whether you'll want to only provide subscription content or whether you'd like to offer rented or course-style content later on. When you choose to use Uscreen, you can choose your subscription terms, manage multiple styles of subscriptions within a single account, and even accept split payments from your subscribers.
Finally, although Uscreen and MemberMouse have similar price structures, the benefits included within the plans at each tier are drastically different. While MemberMouse users at the highest price structure still have to pay for their WordPress site needs and separate hosting plans, Uscreen's pricing includes unlimited hosting and website tools.
Which System is Right for You?
Which system might be the best fit for your needs really comes down to two things: convenience and flexibility. While both services offer a number of highly-effective features, Uscreen makes it easier to customize and access all of the different parts of your content, including your webpages and secondary kinds of content like PDFs and quizzes, in addition to providing excellent video services, all in one place. In contrast, MemberMouse locks you into specific tools.
Uscreen also wins out when it comes to flexibility. The world of technology is constantly changing and even streaming media giants like Netflix have occasionally adjusted the ways that they offer their content. When you want to be able to change your content as your needs and the needs of your subscribers change, the adaptability of the Uscreen platform simply cannot be matched by MemberMouse.
Last, but not least, the pricing structures of the two products should be considered. While MemberMouse has a lower base price structure for its most limited plan, users need to take into account the costs of hosting their videos and website. Uscreen includes video hosting in its membership costs and also includes the pages on which the videos are displayed. For users who have specific needs that are not covered under the basic price structures, Uscreen also provides custom pricing solutions.
Both MemberMouse and Uscreen ultimately provide great solutions for users who want to create free or premium video subscriptions. By thinking through the features and tools that are most important to you in creating and managing your content, customers, and analytics, you can partner with the service that most closely matches your specific needs.