Can you imagine life without the internet?
No social media. No multiplayer gaming. No streaming movies or music.
Worse, for those earning a living from online ventures, no income!
Today's world has been forever changed by the internet's staggering advancements, redefining so many parts of life – including work and education.
At the most basic level, thanks to mobile browsing, we can now find a dictionary definition or answer a question with just a few taps of our screens – in the past, we either had to consult an encyclopedia or a specialist book/article.
Now, we can just Google a question and choose from an overwhelming number of resources in mere seconds.
While some people may insist this is a negative (claiming such convenience makes us all 'lazy' and unwilling to actually conduct 'real' research), the truth is that the internet's accessibility and almost-limitless reach enhances education for us all.
There is a world of knowledge at our fingertips now, bringing life-changing information to those who may be unable to enjoy a traditional education or make time for adult courses.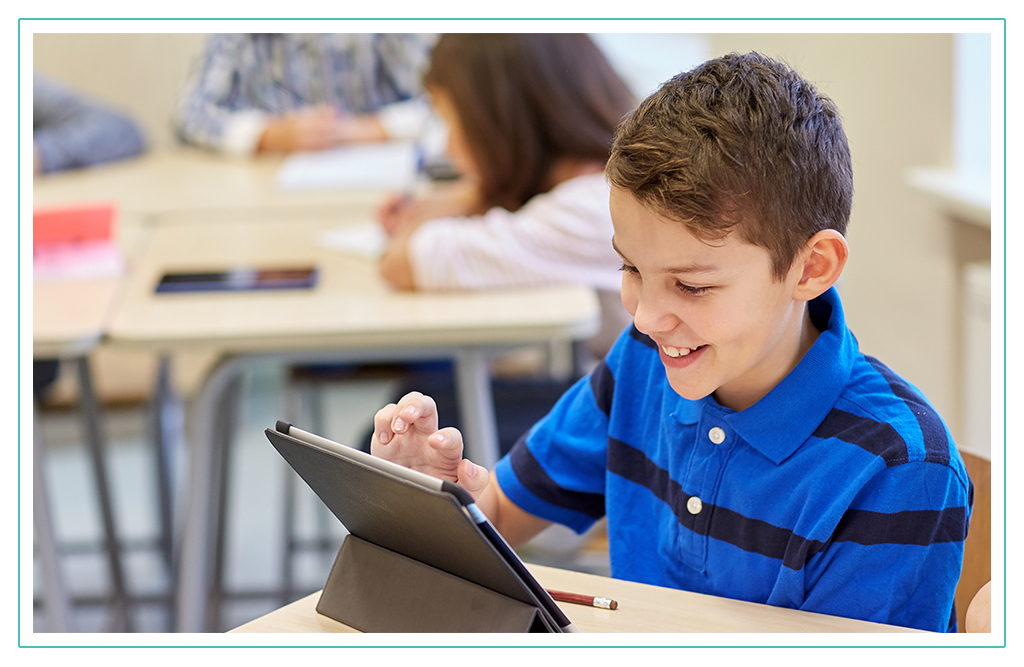 Online education is ideal for today's busy lifestyles, allowing almost anyone with an internet connection to learn at their own pace, whether at home, on the move, or even on lunch-breaks at the office. Thousands of courses are available online, all offering specific lessons across a variety of areas.
For teachers, instructors, or experts in a wide variety of fields, online education is a valuable way to pass on their knowledge, and – crucially – earn money. Uscreen offers the technology and the support you need to create and share your own videos, across any subject; in next to no time, you can embark on a bold new path as a teacher, imparting your own knowledge to potentially millions of viewers.
Uscreen is the future of video distribution, an easy-to-use platform perfect for delivering your unique videos to your target demographic. We're passionate about exploring the full potential of online video streaming – and we're passionate about the power this technology grants to 'ordinary' people, who can now pass on their own knowledge to millions of viewers around the world.
Let's take a look at some of the money-making options available.
Creating Online Music Lessons
One of the key benefits of online learning is the ability to study and progress at your own pace – this helps people to educate themselves in areas they might have always wanted to but struggled to make the time. With work and personal responsibilities, making time for ourselves is rarely easy, but crucial to maintain a happy balance. Hobbies are a vital part of staying content and blowing off steam.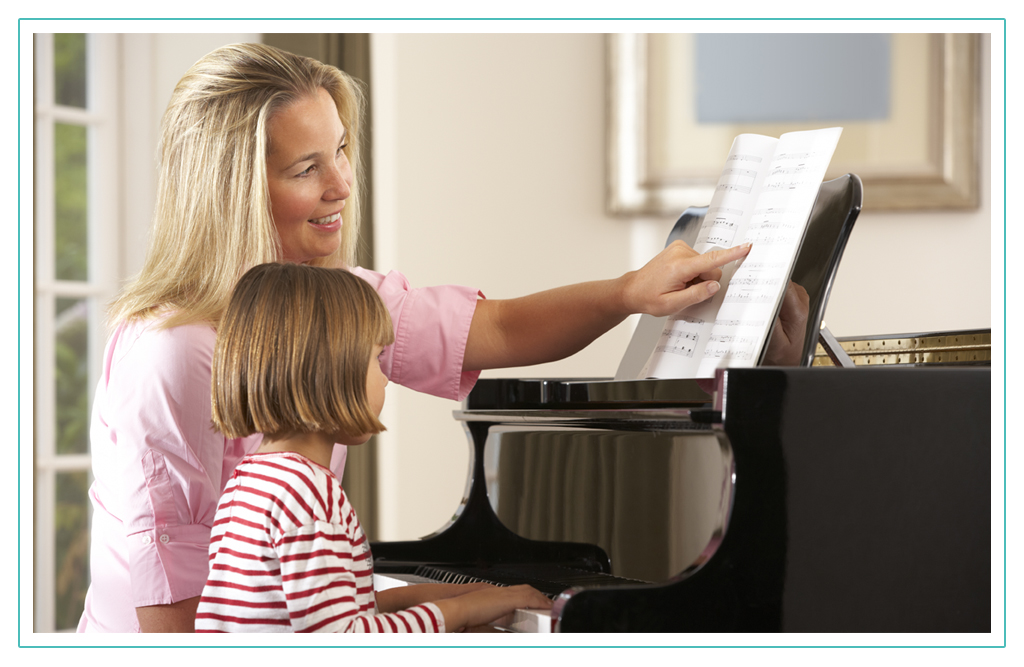 How many of us have always wanted to learn to play the guitar, or the piano, or maybe even the saxophone? If you know how to play any instrument, you're already in a position to help others – why not turn that into a revenue-making venture?
Whatever the instrument, creating your own video course is a fantastic way to share your knowledge and encourage others to take up a fun new pursuit.
Google 'online guitar lessons' and you'll discover a range of instructors offering their own distinctive courses (such as Steve Stine, who provides a huge amount of material for strummers of all levels), all of which are sure to cover the same ground but in different ways. While some may charge for each video or the course overall, others are also completely free.
Click here to watch the video -> youtube.com/watch?v=KorP9lq1voU
If this is the case, though, and instructors are not charging viewers to learn, how do the instructors make money? Advertising! Placing banners and ads on the website, or during the video itself. Uscreen's user-friendly platform allows you to incorporate ads into your videos, with the option to place them at the start or end (so as not to interrupt the flow of the piece itself).
As Stine's video shows, a well-produced video is a great way to demonstrate musical techniques: viewers can jump back to watch certain moments again and again, and the footage can even be slowed to focus on individual finger-movements. This is a terrific example of an instructional video done right.
Learning to play an instrument can be a real challenge, but also a lot of fun – and instructing others on guitar or piano (for example) is massively rewarding. Courses can be tailored to suit a variety of users, covering beginners and experts; no matter how well-seasoned a musician considers themselves, there are always new techniques to learn and experiment with.
Uploading Unique Make-Up Tutorials
One of the biggest areas in online learning is make-up: vloggers like Michelle Phan can make a great living from their videos, sharing their tips and methods for applying cosmetics of all kinds.
The beauty (pun unintended) of this is the sheer freedom you have – a near-endless supply of mascaras, eye shadows, lipsticks, glosses, hair products, and much more.
Being able to hop online and pick up a few hints on getting the most out of applying a new cosmetic product is much more convenient (and more cost-effective) than simply experimenting. While there's a good chance of attracting regular viewers keen to always look at their best, beauty vloggers also appeal to those searching for immediate help when preparing for a special occasion or night out. If they enjoy one of your videos, they're very likely to come back.
Click here to watch the video -> youtube.com/watch?v=Qcn6d-WQmtY
Tech Insider estimated that Michelle Phan earns a net income of around $145,000 – not too shabby for a self-employed vlogger. However, this would be much higher if not for the fees YouTube takes from her advertising revenue. Uscreen charges a flat fee per month, so you always know up-front exactly how much you need to pay – we take nothing additional from your revenue.
Producing Motivational Business-Related Courses
Entrepreneurs generally love to up their game and discover new ways to achieve greater success. For any seasoned CEO or manager, sharing your vast range of business-related knowledge with the online community is a rewarding way to earn money.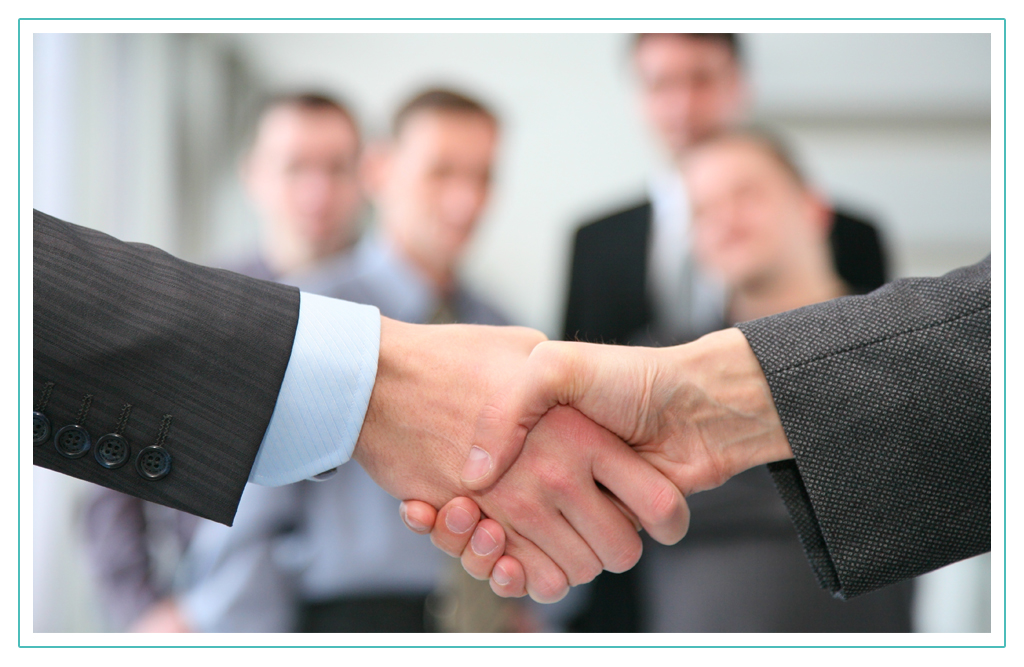 No matter what sector you operated in, budding captains of industry will be keen to hear what you have to say: many practices in business can be applied to others, and motivational techniques can inspire new approaches in all niches.
Entrepreneur is a YouTube channel dedicated to inspirational videos, covering all areas of building successful businesses and achieving goals. Watching a selection of their uploads will help to inspire your own videos – try to figure out how you can apply your personal experience and knowledge to topics they cover.
Check this out for a taste of their videos:
Regardless of the subject of your course, you must make it entertaining and engaging – simply sitting in front of your webcam or a static camera for half an hour at a time, talking endlessly, is no way to keep viewers hooked. Instead, take full advantage of the user-friendly technology at your fingertips: use various set-ups, incorporate music, on-screen graphics, and apply real structure to your videos.
Upload Video Game Tutorials
While the idea of earning money from simply playing video games may be baffling to some of us and a dream job to others, it's a reality: people are willing to watch hours of strangers playing games. Google it and you'll see for yourself!
Like any other form of entertainment, video games have a huge following (no doubt bigger than ever today, with the industry generating billions of dollars every year). Fans will flock to see another gamer play titles, for various reasons: perhaps they're interested in watching footage from a release they are curious about, a form of sampling it before they commit to buying; perhaps they want to see someone enjoying a retro title they used to play but can no longer find for themselves; or perhaps they want some hints and tips on getting past certain stages.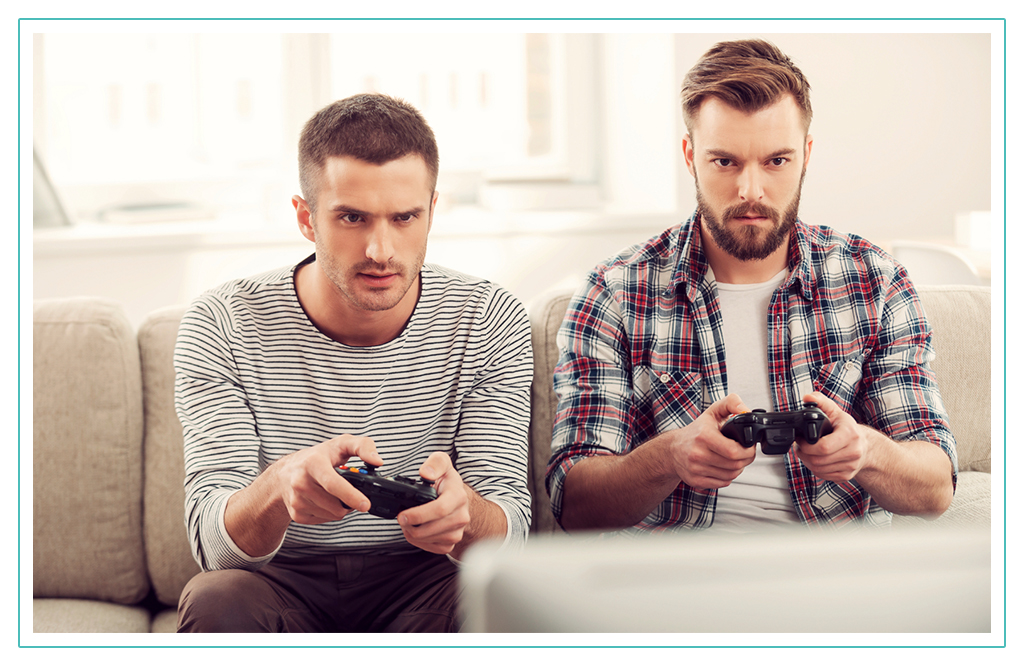 Whatever the reason, many gaming enthusiasts earn good money from uploading videos of themselves playing through a wide variety of titles, usually from beginning to end. With advertisements and the right promotional campaign, you can make a decent income, as famed host PewDiePie does.
This young man has become something of an internet sensation thanks to his vast portfolio of videos, and has recently made a major breakthrough by announcing plans for his own network. As the below video demonstrates, PewDiePie has a distinctive, vibrant presenting style – clearly, given his huge success, fans find his enthusiasm infectious:
Click here to watch the video -> youtube.com/watch?v=0HwlhGOxsE0
For gaming fans with experience of a wide range of titles, and strong skills, the potential of earning an income through releasing a series of videos is definitely there. Having an entertaining, engaging personality and ability to narrate gameplay in a fun way is a must, though – simply uploading footage of the on-screen action itself is not enough.
Financial Advice from Experts
No matter what the state of the economic climate, people want to make their money go as far as possible. For someone who works in the financial sector, or simply with strong money-management skills in their own respect, there is money to be made from producing powerful, high-value instructional videos.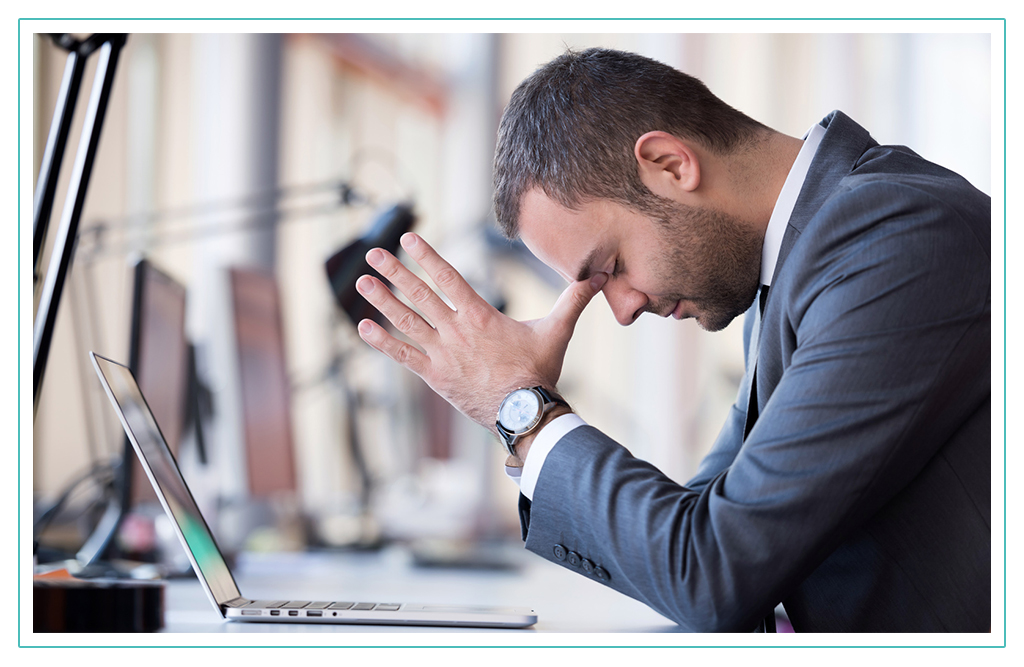 Offering insights into making savings, cutting non-essential purchases from everyday life, and introducing small adjustments to financial behavior is a viable way to share your skills – and generate revenue. Again, as with gaming-tutorial videos, in order to be a success with financial advice, you will need to do more than simply speak into a camera.
Ramit Sethi offers videos covering various financial and business-related topics, with an aim to help educate viewers through tutorials, interviews, and more. Sethi creates videos with others from the business world, to share their own success stories and inspire the audience with their unique knowledge-base (as this video demonstrates):
Click here to watch the video -> youtube.com/watch?v=JM_JAMOAcZM
How do you produce your own videos? You will need to create a structure for each piece, and the overall series. Know what it is you want to share, and explicitly tell viewers how your points will aid them, both in the short-term and the long-term. People may well watch a video (in part or in its entirety, depending on the length of the full piece) based on an attractive description or recommendation, but in order to get them to watch again and again, you need to make the videos as engaging as possible.
Luckily, provided you genuinely know a great deal about the subject you choose (whether it be credit cards, mortgages, insurance etc.), you should be able to channel that passion into an enthusiastic, likable online persona. If this doesn't appear to happen immediately (as is very unlikely), there's no need to panic: developing a sense of on-screen presence and charisma takes time – just watch television personalities in their early days to see how they evolve over time. Just focus on doing your best and put yourself in your viewers' shoes; consider what you'd find engaging and compelling in context with the subject.
Just because finances are a serious area doesn't mean you need to deliver dry, sterile videos – consider working with someone who has experience making their own tutorials or hiring a professional production crew to give your videos an attractive visual style. This can lend you an air of professionalism and reliability – no matter how powerful your words, an amateurish style can be hugely off-putting, especially if the sound is of a poor quality.
Home Improvement
As anyone who's attempted some home improvement without any prior experience will attest, it's not easy.
Simply hammering a couple of shelves into place is one thing; attempting to renovate your roof or convert your loft into a luxurious bedroom is another. While some of us many believe we can 'give it a go' and call in the professionals should anything go wrong, the rest of us will usually go to them first.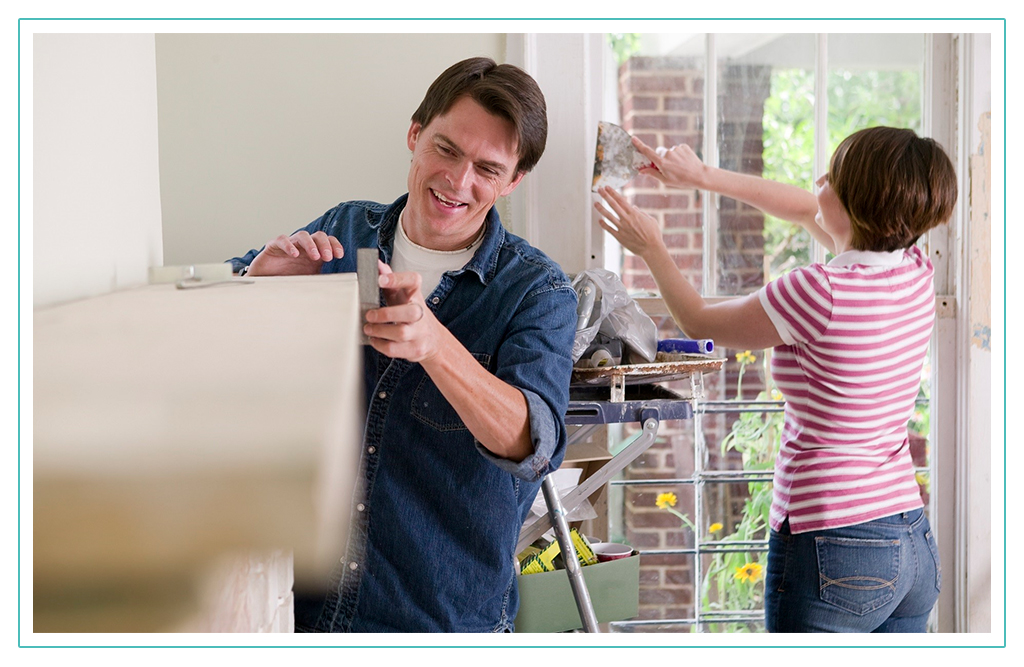 Online tutorial videos, though, are an invaluable source of assistance: within just a few minutes, an experience home improvement expert can demonstrate the proper way to undertake a range of tasks, from smaller one-person jobs to bigger, more challenging endeavors.
Experienced carpenters, decorators, electricians, construction workers, and more can all generate revenue by creating their own video courses. This is cheaper for the viewer than calling professionals in (especially for smaller jobs, and when money is tight), and allows them to develop new skills for future use. Unlike something like financial-planning, home improvement videos can be more dynamic, thanks to the practical angle involved.
Lowe's Home Improvement is a popular creator of tutorial videos, offering expert insights on a huge range of topics. As you can see from the video below, Lowe's ensure their videos are informative yet dynamic – the music is fun, the visuals are well-framed, and the voiceover is informal.
Another point to notice is their use of call to actions, bringing links to other videos which can expand on certain areas mentioned in the one you're currently watching. This is convenient for the viewer, and makes it more likely that they'll continue viewing your channel (as they don't have to hunt for the material they want).
Click here to watch the video -> youtube.com/watch?v=5UwjuxIzDhU
Again, the more visually appealing and entertaining the video is, the more people are likely to watch it – and return for subsequent installments. Presenting your specific qualifications and/or experience at the start of each video is a good way to prove your reliability and reassure viewers that you're trustworthy.
Creating a tight, well-made series of videos can help you to build an online following and make a living doing what you love.
At Uscreen, we believe in the power of subscription-based business. We believe in the power of effective video production. We believe in a fair business model that suits companies of all sizes and budgets.
Help others. Help yourself. Embrace the power of online education with Uscreen!