Training employees successfully is vital for any business. Ensuring new-hires are presented with (and retain) all the information they need is one of the most important aspects of bringing new employees onboard. It is imperative then, that your training makes an impact to ensure success for years to come.
In today's modern world, many business owners are beginning to move toward video for much of their training needs. Quickly becoming one of the most popular methods to not only train new-hires but to introduce new policies to veteran employees, video training is taking the business world by storm.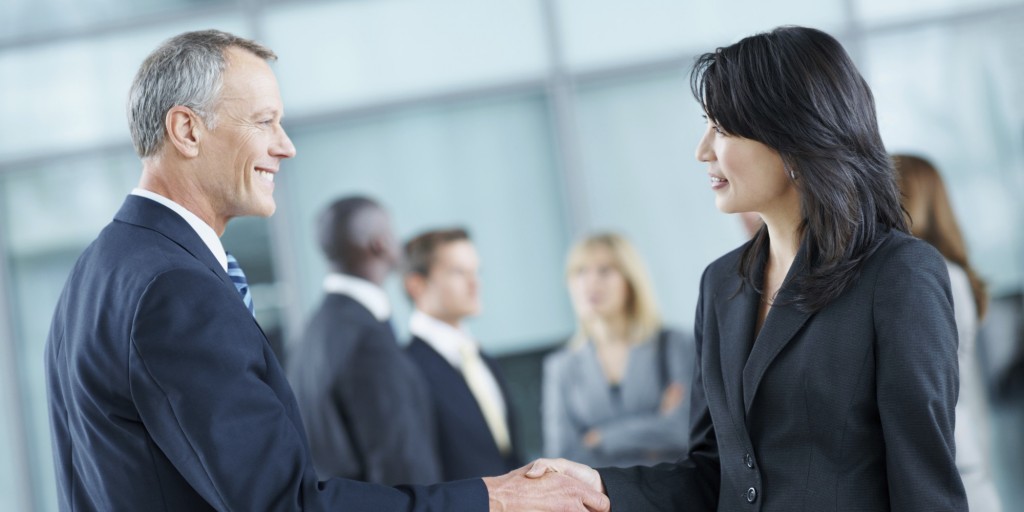 Video is what people want. The use of mobile devices such as smartphones and tablets has risen dramatically in the past few years and these numbers only continue to increase. According to Cisco, in 2014, mobile video represented 53% of mobile traffic. By 2018, it is projected that video will represent close to 70% of mobile use.
People are turning toward videos for the information they need, and smart business owners have taken notice. Offering employees what is familiar to them is only one reason these training videos make such a positive impact in educating their employees. Smart business owners know that changing and reinventing policies and procedures as situations change is a key to lasting success.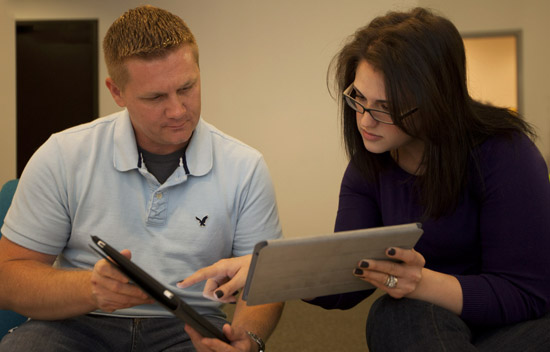 Video is the New Content King
While the days of reading the vast amount of information found on the web aren't over, video viewing is quickly becoming the new content king. The number of people watching videos on their mobile devices rose almost 20% between 2013 and 2014.
More than 100 million people watch video online every single day, and over 60 hours of video are uploaded to YouTube every minute. It also just so happens that YouTube is the largest search engine aside from Google, with some experts projecting that it will soon surpass Google as the world's most popular search engine.
More Information is Retained from Videos
The report, State of Video in Education by Kaltura shows that watching video improves learning results and estimates that one minute of video content is equal to approximately 1.8 million written words. What's more is that 90% of all information retained by the brain is visual and that these visuals are processed 60,000 times faster in the brain than text.
When training employees it is extremely important that they remember everything they learn in order for business success. If people retain more information from watching video than they would by reading through a training manual, it only makes sense to introduce video for your training needs.
Videos Make Training Interesting
Anyone in the business world knows how mundane training seminars can become. Who isn't familiar with training that seems to drag on and on? Instead of engaging employees, minds tend to wander in these trainings and important information is often missed.
Training videos have the potential to sincerely increase the interest in training modalities. When done correctly and created with employees in mind, training videos are an excellent way to keep employees interested in everything they need to learn.
Remember, people like watching videos, and when they are presented with an engaging training video it can make a world of difference in their interest level. When presented with a video or series of videos that are attention-grabbing and appealing, employees will pay more attention to exactly what it is they need to know.
Videos Can Be Taken Anywhere
The rise in popularity of mobile video viewing makes it obvious that people like to be able to watch what they want, when they want, where they want.  When presented with training videos, employees will appreciate that they can take their training with them wherever they may be.
In today's modern society people adhere to extremely busy schedules and non-traditional lifestyles. Balancing work, home, family, and personal lives has taken on an entirely new meaning than it did even ten years ago. Rather than trying to find a time for employee training that fits everyone's busy schedule, training videos can be watched by employees at a time that is best for them.
Being able to watch a training video when it's convenient will ensure that employees are engaged in what it is they're required to learn for their new position. Not only will this help them retain necessary information, but it will make them appreciate an employer who understands their needs.
Training Videos Can Be Watched As Many Times as Needed
In traditional employee training, there are important things that are often missed. Even if the same information is presented in a training manual that can be taken home to study, it isn't likely that once ignored that it will ever make much of an impact.
The excellent thing about training videos is that they can be watched as many times as needed until the employee retains all the information they need. Anyone who's ever watched a movie or video knows that you catch a lot more the second time around.
There is no doubt that all the information presented in training is vital. Offering a training video or sequence of videos will give employees the opportunity to engage in training as many times as needed until the information they need is deeply imbedded in their minds.
When looking for the best methods of making an impact when training employees, training videos are proving to be one of the fastest rising training techniques used by businesses worldwide. Training videos are a new twist on an age-old necessity for offering employees the information necessary to make your business a lasting success.